Victory in the Cards
Drew Ellis' walk off solo shot gives Hops series win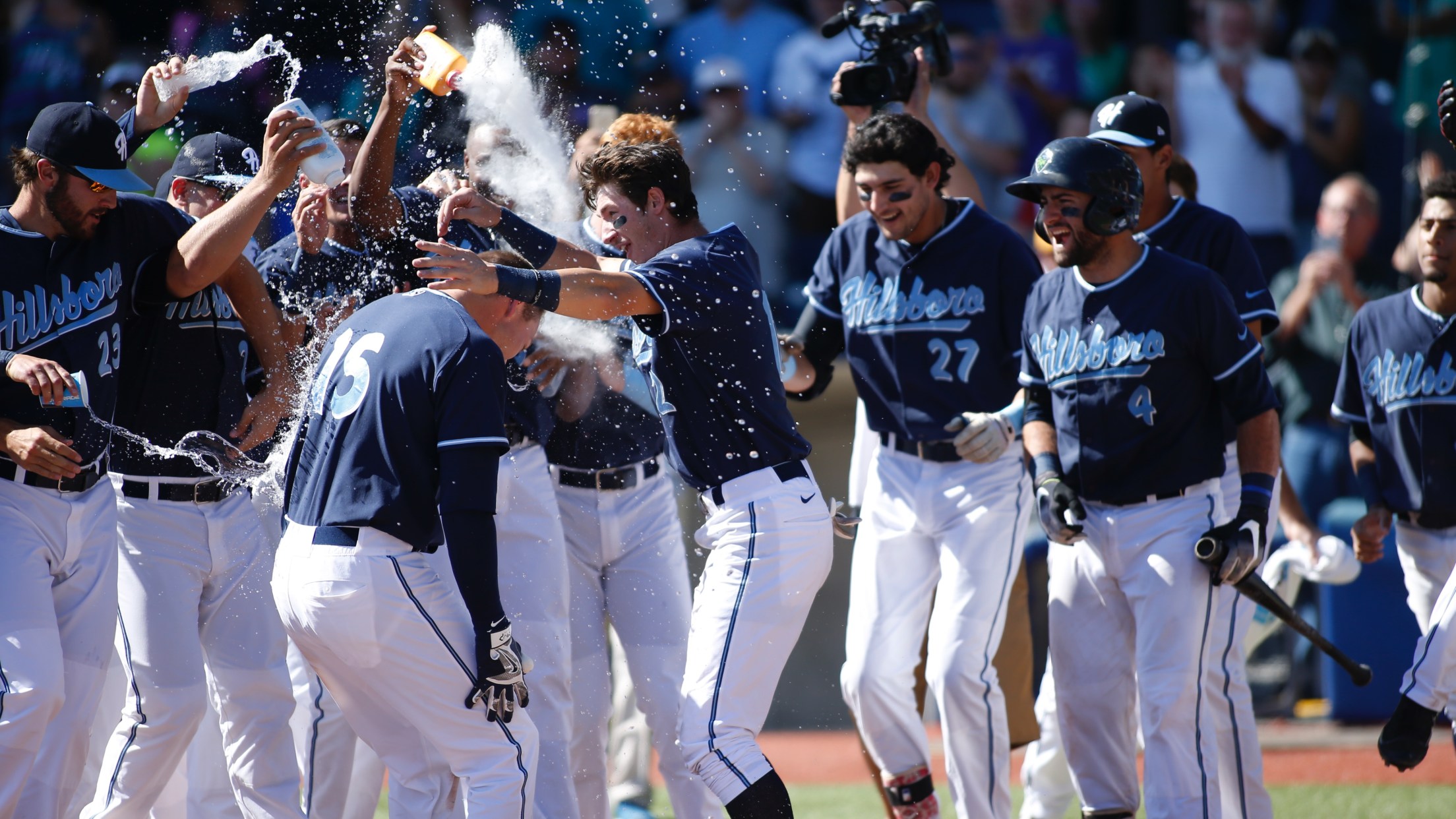 (allstar.photos)
Ron Tonkin Field played host to day baseball with a 1:05 pm start time. The dynamic duo of Brian Shaffer and Kevin McCanna took the bump for Hillsboro. Shaffer and McCanna have combined for four wins in five starts with two shutouts. Hillsboro's sixth round pick, Shaffer, started the game
Ron Tonkin Field played host to day baseball with a 1:05 pm start time. The dynamic duo of Brian Shaffer and Kevin McCanna took the bump for Hillsboro. Shaffer and McCanna have combined for four wins in five starts with two shutouts. Hillsboro's sixth round pick, Shaffer, started the game off with three shutout innings and gave way to McCanna.
Hillsboro's offense was kick started by catcher and University of Oregon alum Tim Susnara when he roped a double off the right field wall to drive in third baseman Drew Ellis and give the Hops an early one run lead in the bottom half of the second inning.
All good things must come to an end however as McCanna's 22.1 inning streak without giving up an earned run was broken up in the top of the fourth. Boise second baseman Bret Boswell torched a triple into the right center field gap and was brought home on a Danny Edgeworth sac fly to left to knot the game at one.
The incredibly fast moving game seemingly was locked in a stalemate until Ellis ended it. Former Louisville Cardinal is no stranger to the long ball, as he was tenth in the nation with 20 jacks in his junior year. In a two-one count, Ellis took an Ethan Westphal fastball onto the Fronteir Famiy Berm to give the Hillsboro Hops a series victory and their first walk off home run of the season.
Hillsboro now has six walk off wins at Ron Tonkin Field this season.
The Hops look to continue the momentum as they begin a five game set against the Tri-City Dust Devils.
First pitch is at 5:03 PM and you can catch the game on 620 AM Rip City Radio. Pregame show with Matt Richert and Rich Burk begins at 4:35 PM.