Vogelbach, Rainiers Blast Past Isotopes, 9-5
Vogelbach collects 5 RBI, extends on-base streak to 33 games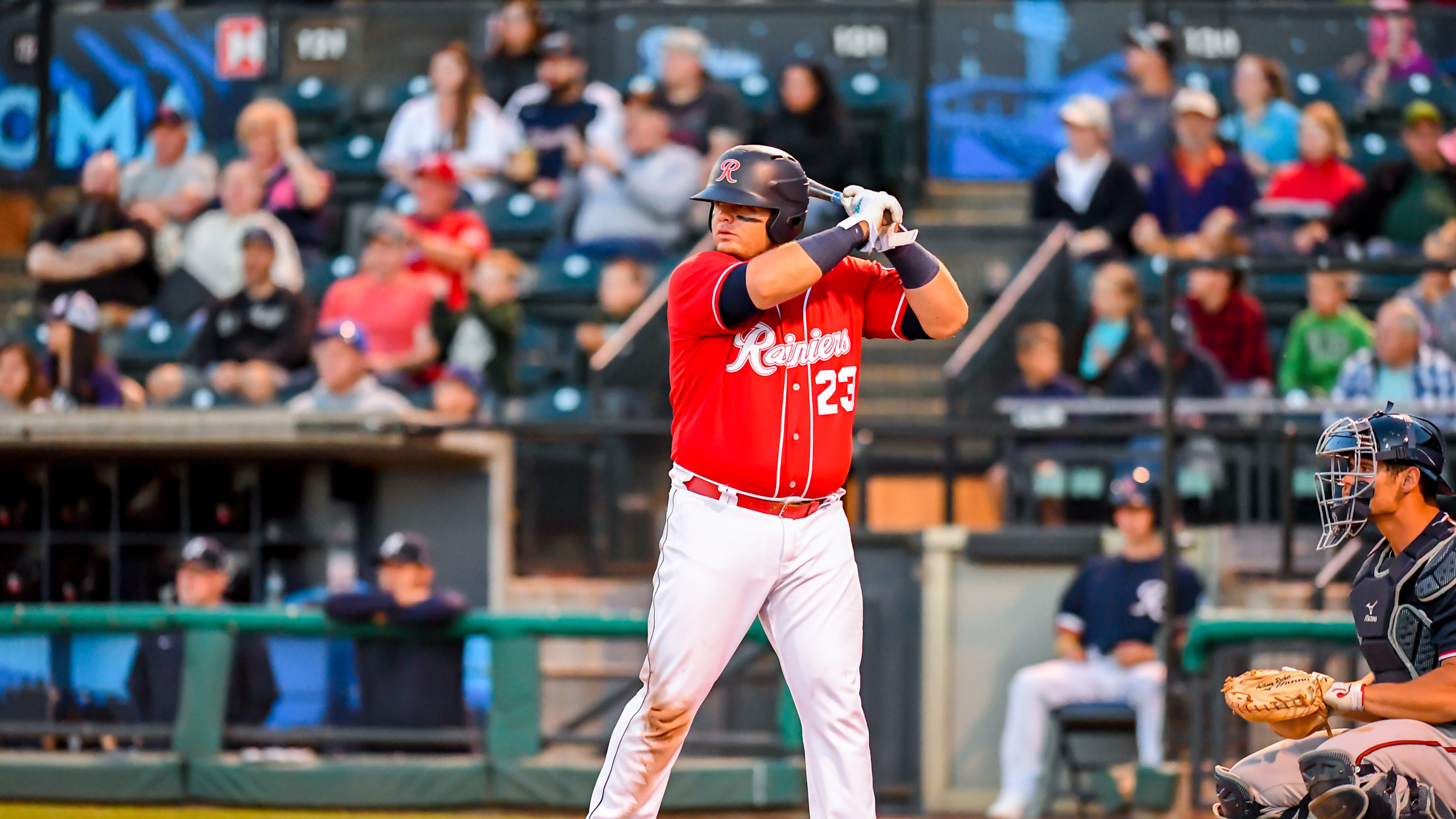 Rainiers infielder Daniel Vogelbach. (Tom Jones)
ALBUQUERQUE, N.M. - Infielder Daniel Vogelbach and the Tacoma Rainiers (59-61) belted their way to a 9-5 victory over the Albuquerque Isotopes (55-66) on Tuesday night at Isotopes Park.Vogelbach led the Rainiers on offense, collecting a season-best five RBI on a 2-for-4, two-run performance that included a double and his
ALBUQUERQUE, N.M. - Infielder Daniel Vogelbach and the Tacoma Rainiers (59-61) belted their way to a 9-5 victory over the Albuquerque Isotopes (55-66) on Tuesday night at Isotopes Park.
Vogelbach led the Rainiers on offense, collecting a season-best five RBI on a 2-for-4, two-run performance that included a double and his 19th home run of the year. He is now tied for 18th on Tacoma's all-time home run leaderboard with 43 home runs. Vogelbach also extended his on-base streak to 33 games, tied for the sixth longest on-base streak in the PCL this season.
Left fielder Ben Gamel (2x5, 2 R, 2B), designated hitter Gordon Beckham (2x3, 2 R, BB), and center fielder Ian Miller (3x5, 2 2B, 3 RBI) all collected multiple hits.
Rainiers right-hander Bryan Evans (5-2) got the start and allowed three runs on five hits across five innings of work in an extremely hitter-friendly ballpark. Evans issued three walks, struck out five, and earned his fifth win of the season.
Mike Morin (2.0 IP), Marc Rzepczynski (0.1 IP), and Shawn Armstrong (0.1 IP) all worked scoreless relief outings for Tacoma. Armstrong lowered his season-long ERA to 1.93 and earned his 12th save. Ryan Cook saw his run of seven scoreless appearances end when he allowed two runs on three hits in 1.1 innings.
The Rainiers and Isotopes will wrap up their season-series on Wednesday night at 5:35 p.m. PT. Tacoma right-hander Christian Bergman (7-9, 5.52) will start opposite Albuquerque left-hander Brett Oberholtzer (5-9, 6.00).
All tickets, group outings, and suites packages for the 2018 season are available for purchase in person at the Cheney Stadium Box Office, online at TacomaRainiers.com, or over the phone at (253) 752-7707. The most up-to-date news and notes about the Rainiers throughout the season can be found by following the Rainiers on Twitter (@RainiersLand) or liking the team on Facebook.