Randel: 'Pensacola Is Place To Be' In Return As Blue Wahoos Manager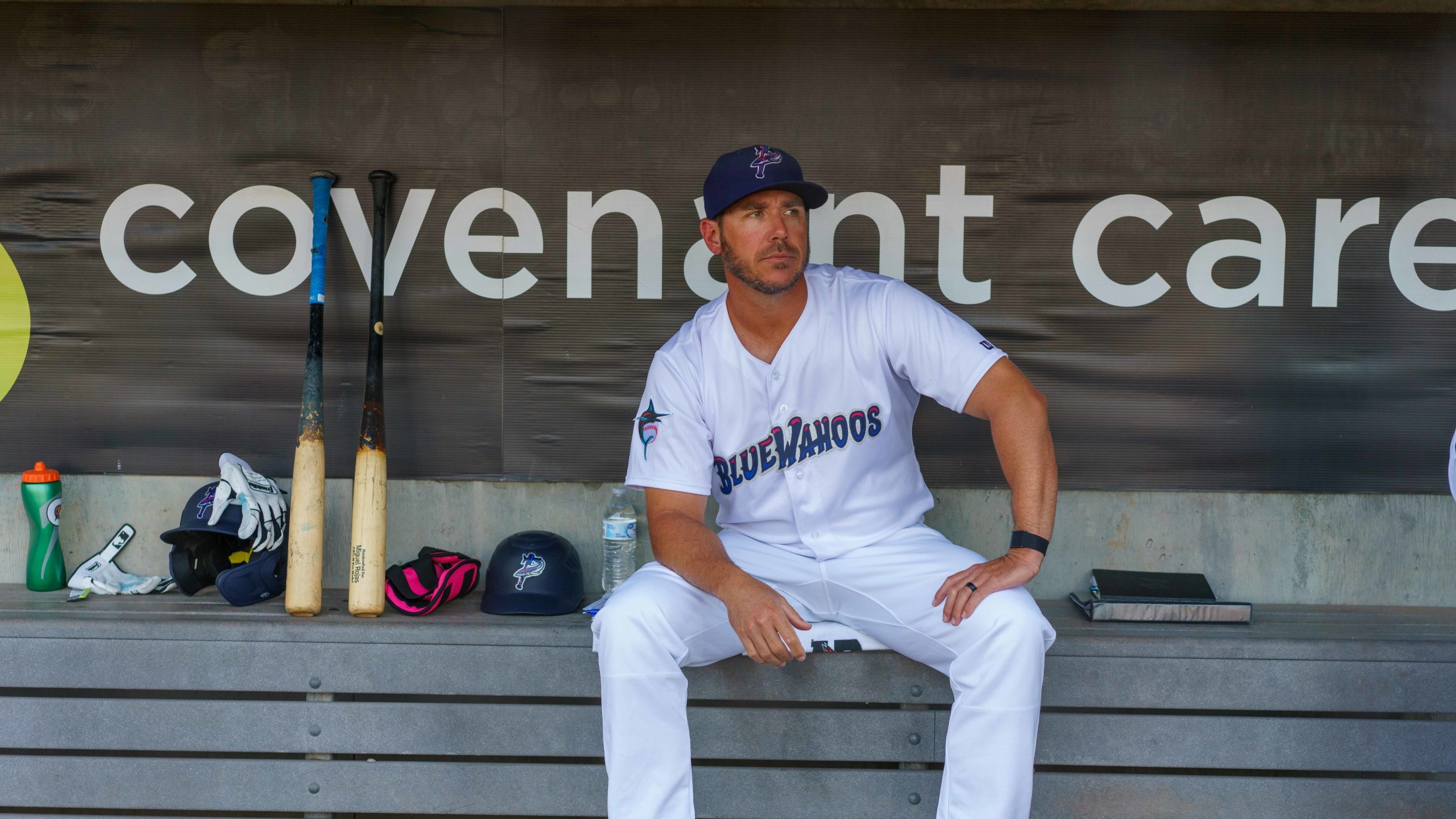 In returning for third season as Blue Wahoos manager, Kevin Randel has embraced living in Pensacola and connecting to the community, highlighted by team's 2022 championship season. (Dan Venn/Blue Wahoos)
In the oft-nomadic world of Minor League Baseball, Blue Wahoos manager Kevin Randel embraces being such an anomaly. Born and raised in California, he's found his destination place in Pensacola to continue his role as longest tenured member of the Miami Marlins system. It's the only organization he's been with
In the oft-nomadic world of Minor League Baseball, Blue Wahoos manager Kevin Randel embraces being such an anomaly.
Born and raised in California, he's found his destination place in Pensacola to continue his role as longest tenured member of the Miami Marlins system.
It's the only organization he's been with -- both as player and coach -- for the past 21 years.
"Pensacola is the place to be," said Randel, officially announced Tuesday by the Marlins that he will return for a third season leading the Blue Wahoos. It follows the team's first outright Southern League championship in its 10th anniversary season.
""Coming back to Pensacola is going to be great," said Randel, 41, a former 13th-round selection by the Marlins in 2002 as an infielder from Long Beach State. "A lot of guys like to get promotions after a championship, or after good years, but for me, there is no place I would rather be than Pensacola, because it is a great experience to be in."
Along with his wife, Lindsey, and their young son Kaleb (22 months), they have enjoyed Pensacola's lifestyle and its people. On the field, Randel has led the Blue Wahoos to back-to-back winning seasons, culminating last September with comeback series playoff wins to claim the Southern League trophy.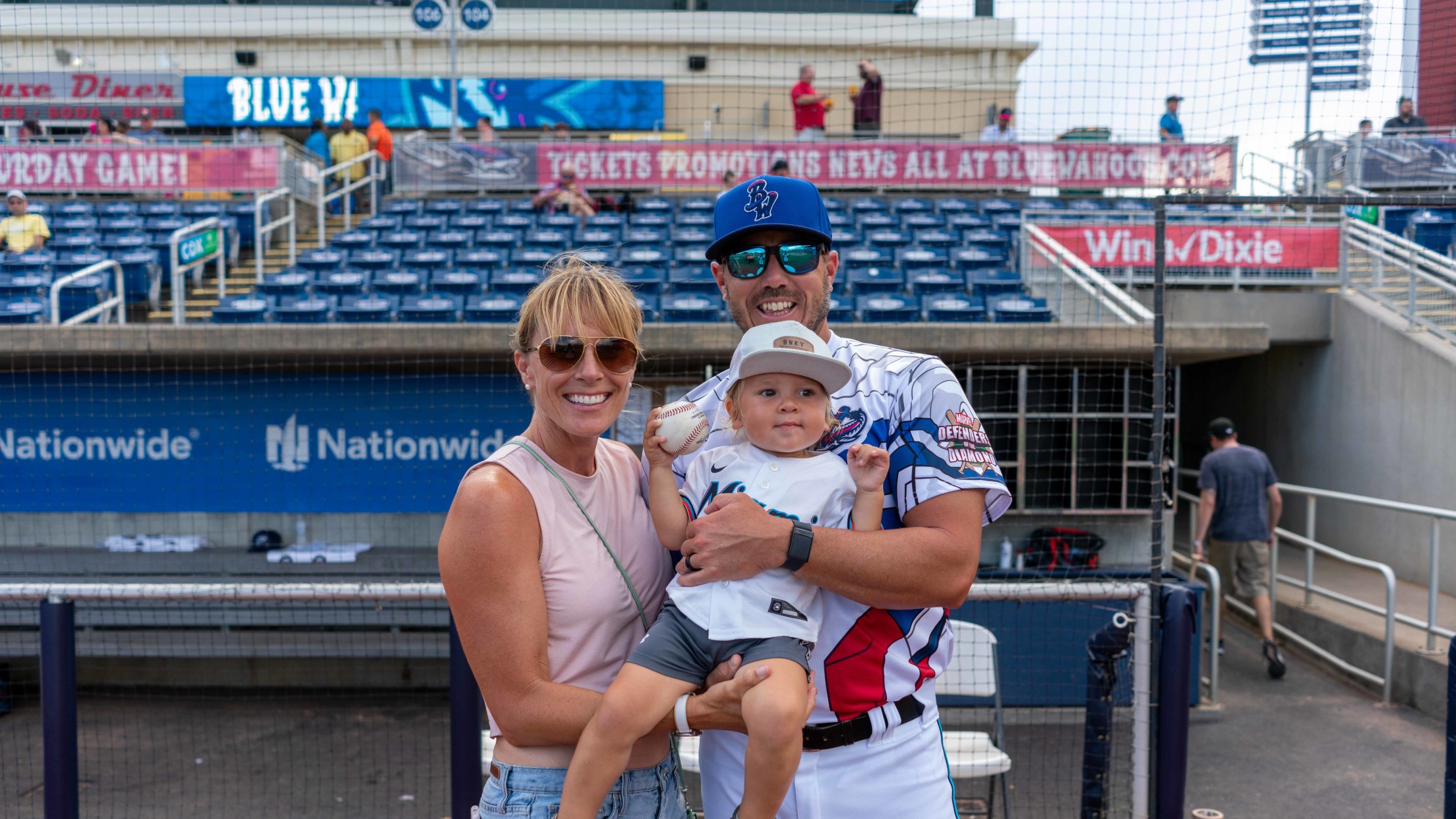 "For me, the comfort of Pensacola is really great," said Randel, who goes by his nickname of "Smoke," among players and staff. "It is great for my family. It is one of those things where it's a tight-knit community. We play great at home, There is no reason not to play great at home.
"The fans in Pensacola are unbelievable. It is a great place to play. And when you have your off days in Pensacola, it's a good experience."
Joining Randel in Pensacola will be returning members Dave Eiland as the pitching coach, Melissa Hampton as athletic trainer and Clay Metzger as the video coordinator. Former Ole Miss star Matt Snyder, who participated in the Blue Wahoos Fish Fest event on Jan. 19, joins as the team's new hitting coach, Danny Black is the new defensive coach and Sett Gregorich enters as the new conditioning coach.
The Marlins announced their entire organization staffs Tuesday.
This will be Smoke Randel's fourth season as manager for Miami's Double-A affiliate in the Southern League. In 2019, he was skipper of the Jacksonville Jumbo Shrimp and got familiar with Blue Wahoos Stadium from the visiting dugout.
He was set to return to Jacksonville for the 2020 season, before the coronavirus pandemic wiped out the entire 2020 MILB season at all levels, Major League Baseball then took over the minor leagues, Jacksonville was elevated in 2021 to Triple-A and Pensacola became the Marlins' new Double-A team.
"Smoke has been here since my first year, eight years ago. There is not many of us left who were here that long ago," said Hector Crespo, the Marlins director of minor league operations. "But he is a guy who is just an organizational guy, who loves this club, and wants to be around it and wants to be part of help making us great.
"Obviously, he has had other opportunities to go elsewhere, but he has kind of remained loyal and wanted to make sure he was making the most impact with an organization that gave him the chance to be a professional. I can't say enough good things about Smoke and the way he goes about his business, but he is truly a luxury we have in the organization."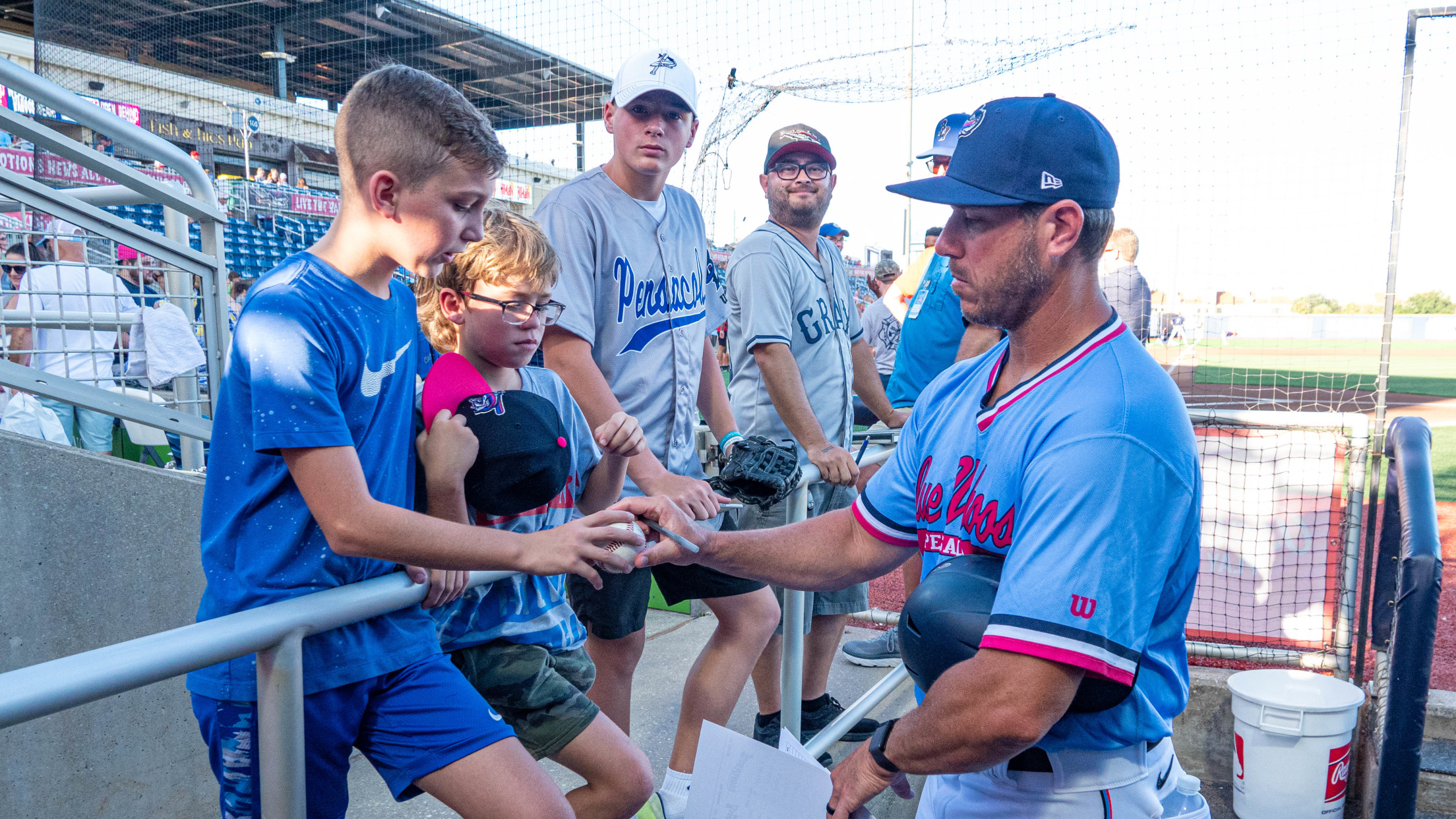 Randel now has distinction of winning a championship as a player, hitting coach and field manager within the Marlins minor league system. In his final season as a player in 2003, the second baseman was part of the former Jacksonville Suns team that won the Southern League title. The team's rising star that season was outfielder Giancarlo Stanton.
Knowing it was time to ponder a future, Randel asked the Marlins if they had a position available in player development.
"It was a pretty easy choice for me to pursue," Randel said. "It is kind of something I always wanted to do, but it's hard to go from a player to a coach to a manager There is experience and background you need.
"Brian Chen was our farm director at the time and when I told him I was done playing, I said I wish there was a spot for me in player development and there was… there was a hitting coach job… and I took that."
As the Jacksonville Suns hitting coach in 2014, the team won the Southern League title. That was the last Marlins' affiliate to win a minor league title until the Blue Wahoos' feat in 2022.
Pensacola won the first half division race, earning an automatic spot in the post season. They finished with a 68-63 overall record.After losing Game 1 of each playoff series against the Montgomery Biscuits and Tennessee Smokies, the Blue Wahoos won the next two games to claim the championship.
"Right off the bat, the way our roster was constructed to start the season we had a really good team," Randel said . "So, winning the first half was kinda like, we were supposed to win the first half. That team was really good. In the second half it was more about attrition… who is going to stay healthy and the callups (to higher levels) we had.
"It was a full year of winning. And it was great and it was fun to be around."
During his two seasons at the helm, 12 Blue Wahoos players have made MLB debuts, including seven last season. In the clubhouse, Randel has a well-earned respect for keeping an even keel and letting adversity run off his back.
"He has a lot of attributes that merge well with being a really good manager," Crespo said. "His communication style is really impactful. He holds guys accountable, but he also lets guys be themselves. He encourages guys when they are in the clubhouse, when they are on the field to have fun and be themselves.
"He makes sure guys putting in their work, but he keeps it light. His communication side is what stands out to me.. The conversations he has with players, he can really relate to them."
Randel maintains a home in Carolina Beach, North Carolina, where he has spent the recent off-seasons. Shortly after returning to Pensacola on Sept. 29 with the league trophy and conducting exit interviews, Randel said he immediately was able to switch into his "off-season mode."
This week, it's back into preseason mode, after arriving at the Marlins spring training facility in Jupiter.
"During the season, everything is kind of geared to the players and wins and losses, but once that last game is recorded, you kinda just switch gears and go into off-season mode. And that's what I did. It was all about family.
"When that last game is recorded, it's pretty much you clock out ,say your goodbyes and everybody goes their separate ways. But it was a special year for me, special year for a lot of the guys. Winning championships are not easy, they are very rare in the minor leagues."
Rare like Randel's journey with the Marlins organization.
KEVIN RANDEL BIO
Born: June 11, 1981
Hometown: Anaheim, California
College: Long Beach State.
Resides: Carolina Beach, N.C. and Pensacola
Player Positions: Third base, shortstop, second base.
MLB Draft: 2002, 13th round, Miami Marlins
Minor League Career: 8 seasons, all with Marlins. Reached Triple-A in 2008.
Manager: Eight seasons: Greensboro (N.C.) Grasshoppers (Class A) 2015-16; Jupiter Hammerheads (High-A), 2017-18, Jacksonville Jumbo Shrimp (2019), Pensacola Blue Wahoos (2021-Present).