Father's Day Special: Blue Wahoos Get Third Walkoff Of Week In Finale Vs. Biscuits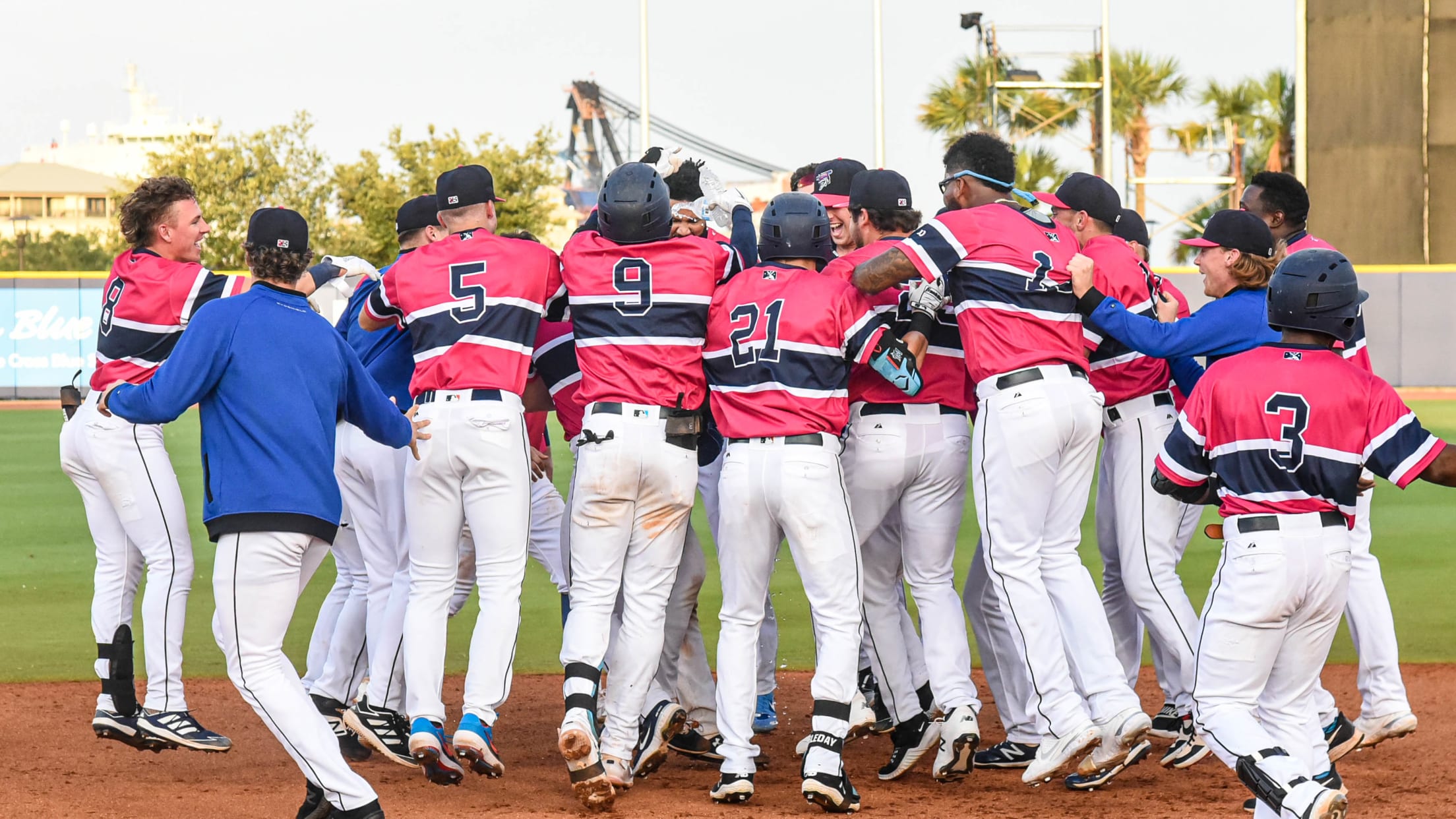 The Blue Wahoos have become the drama kings. All in a great way. They finished a memorable week in franchise history with a third walk-off win in six days Sunday, this one from Canadian-born catcher J.D. Osborne, who delivered a line-drive rope down the left field line to produce a
Burdick's Walk-Off Blast, Eder's Craft Provide Blue Wahoos Twinbill Wins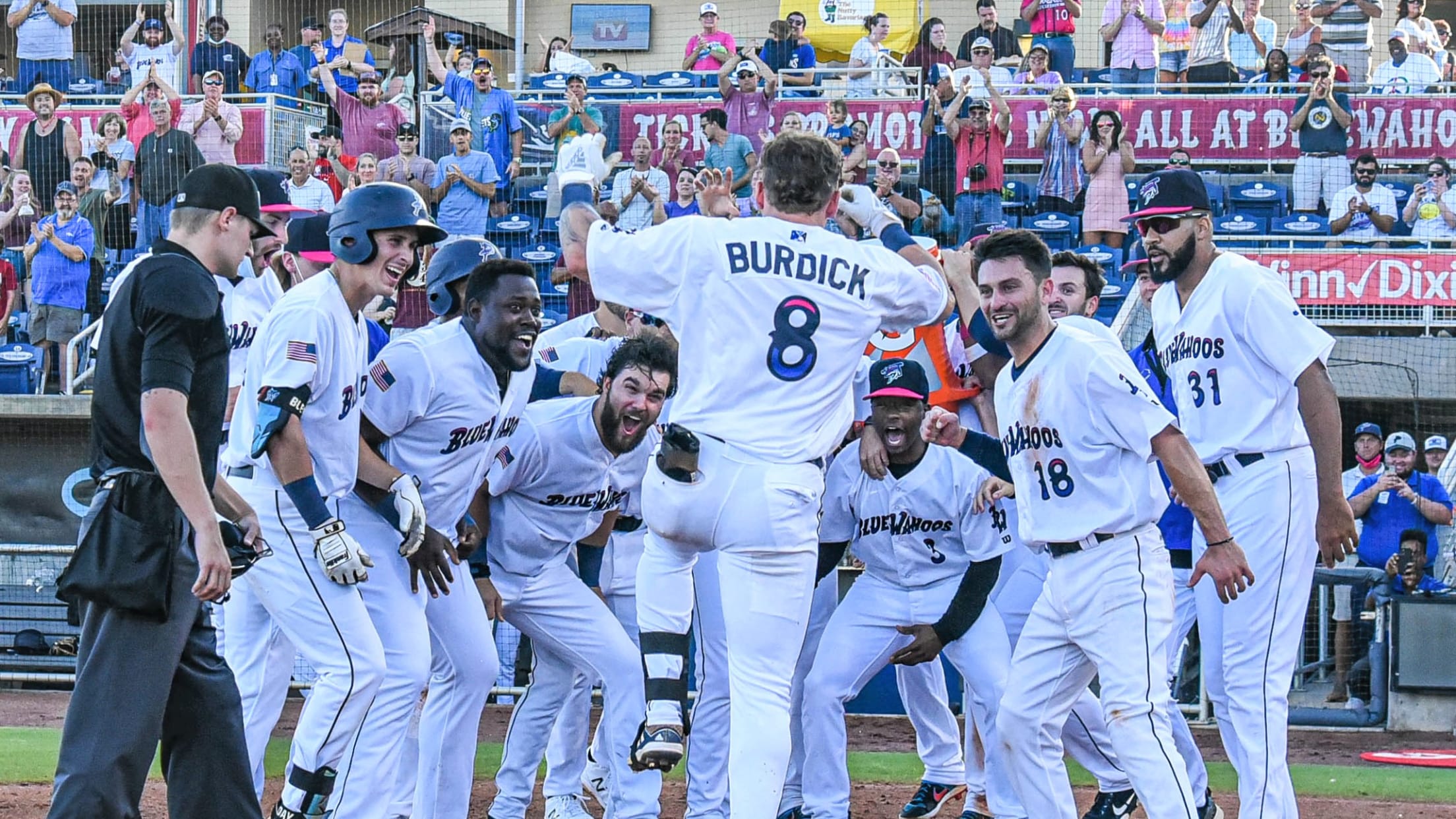 The day began with some of the worst imaginable, tropical weather hitting Blue Wahoos Stadium. It ended 12 hours or so later Saturday night with the Blue Wahoos producing a pair of memorable wins. Peyton Burdick created first-game euphoria with his two-run, walk-off homer for a 4-2 win against the
Blue Wahoos/Biscuits Friday Evening Game Postponed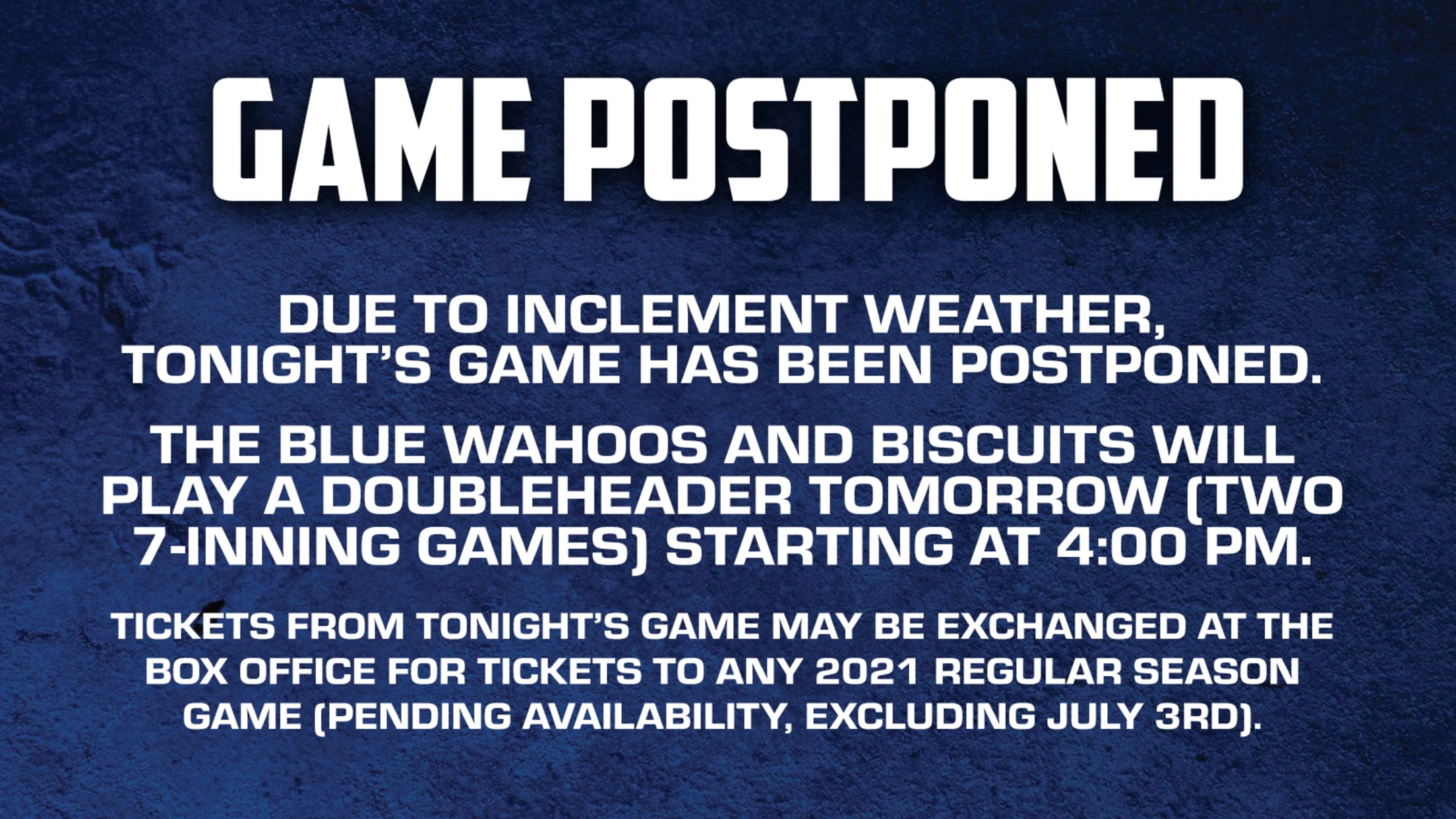 Friday evening's game between the Pensacola Blue Wahoos and Montgomery Biscuits at Blue Wahoos Stadium has been postponed due to inclement weather. The two teams will play a doubleheader on Saturday, June 19 beginning at 4:00 PM. Gates will open at 3:00 PM and both games will be seven innings.
Meyer Endures, Bleday Rakes And Blue Wahoos Hold On For Win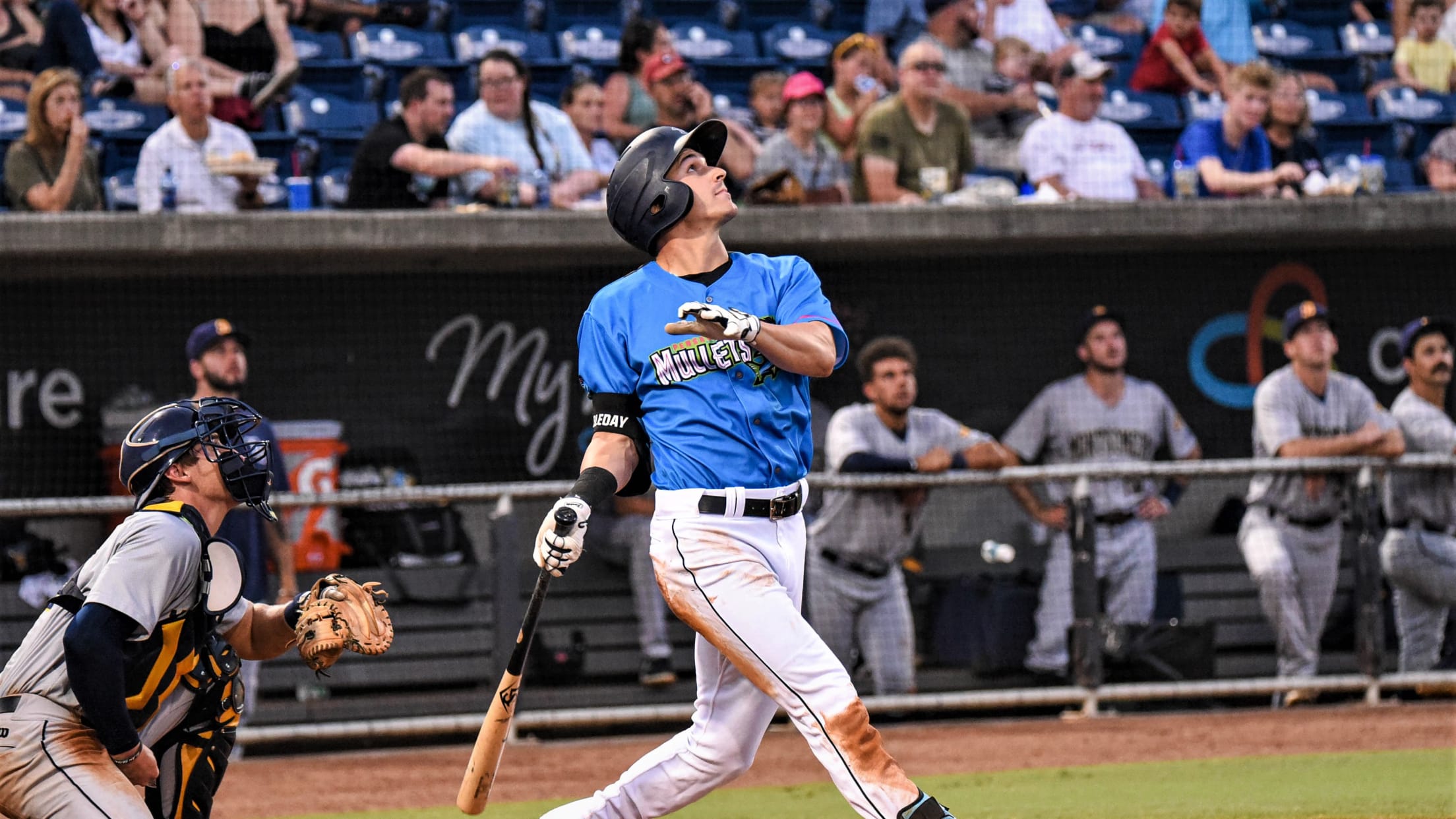 Max Meyer pitched on a tightrope, putting himself in difficult situations with seven walks and his earlier-than-planned exit. But as another progressive sign in his rookie pro career, he didn't give up a run and his Pensacola teammates, led by fellow top pick JJ Bleday responded at the plate to
Fourth Of July Celebration At Blue Wahoos Stadium!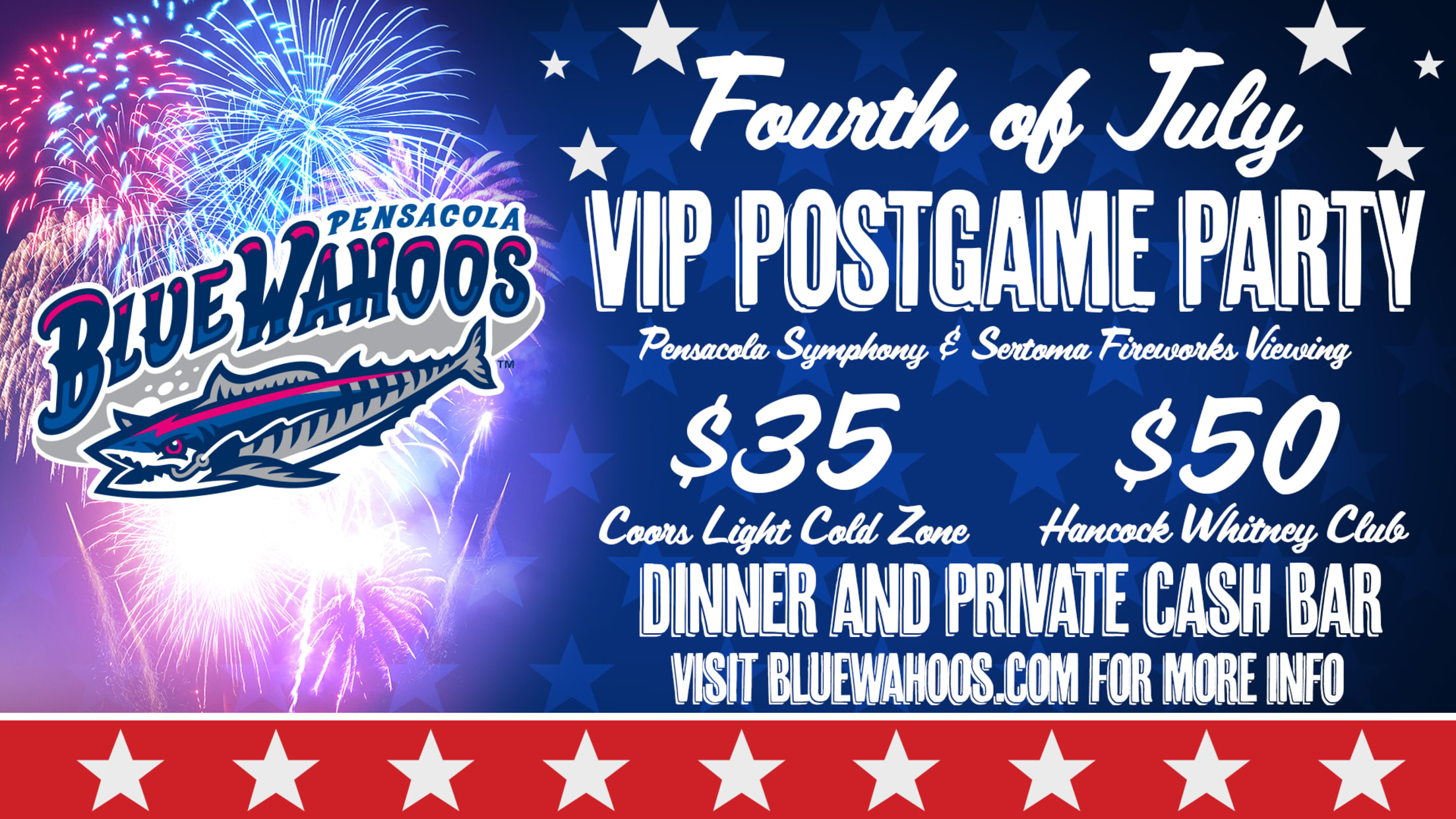 This Independence Day will be a day of family, food, and fun at Blue Wahoos Stadium! The 2021 Fourth of July Community Celebration will begin with a Blue Wahoos home game and end with the annual Sertoma Club fireworks show and Symphony Sparks & Stars, presented by Peter J. Mougey
Alonso Has Three-Hit Night, But Blue Wahoos Fall 7-3 Against Biscuits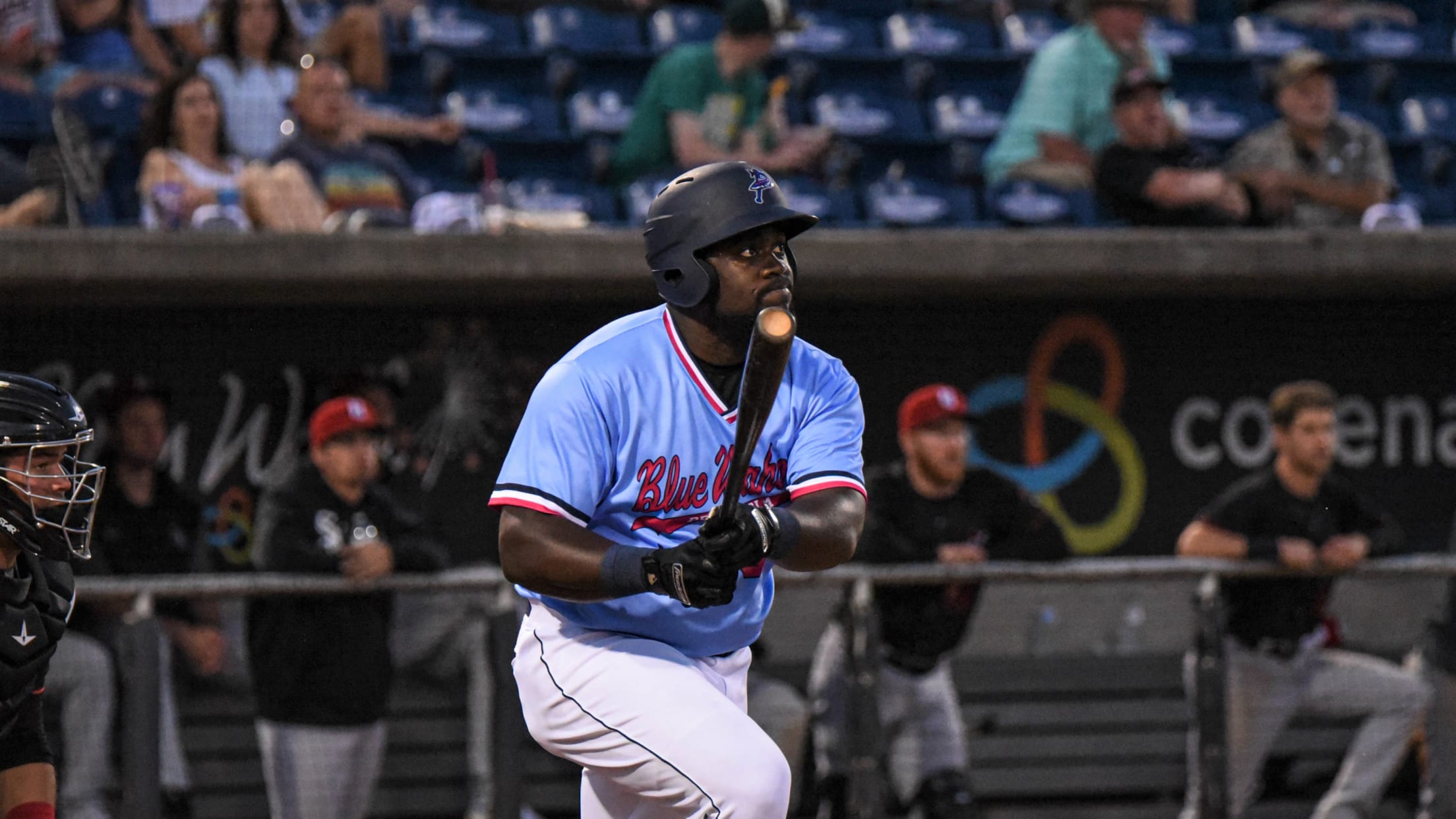 A night after a signature, walk-off win, the Blue Wahoos played a game Wednesday they will quickly seek to forget. They committed five fielding errors and assorted other miscues in a 7-3 loss against the Montgomery Biscuits in the second game of their week-long series. Most of the crowd of
Fortes Blasts First Career Walk-Off Homer In Blue Wahoos Thrilling Win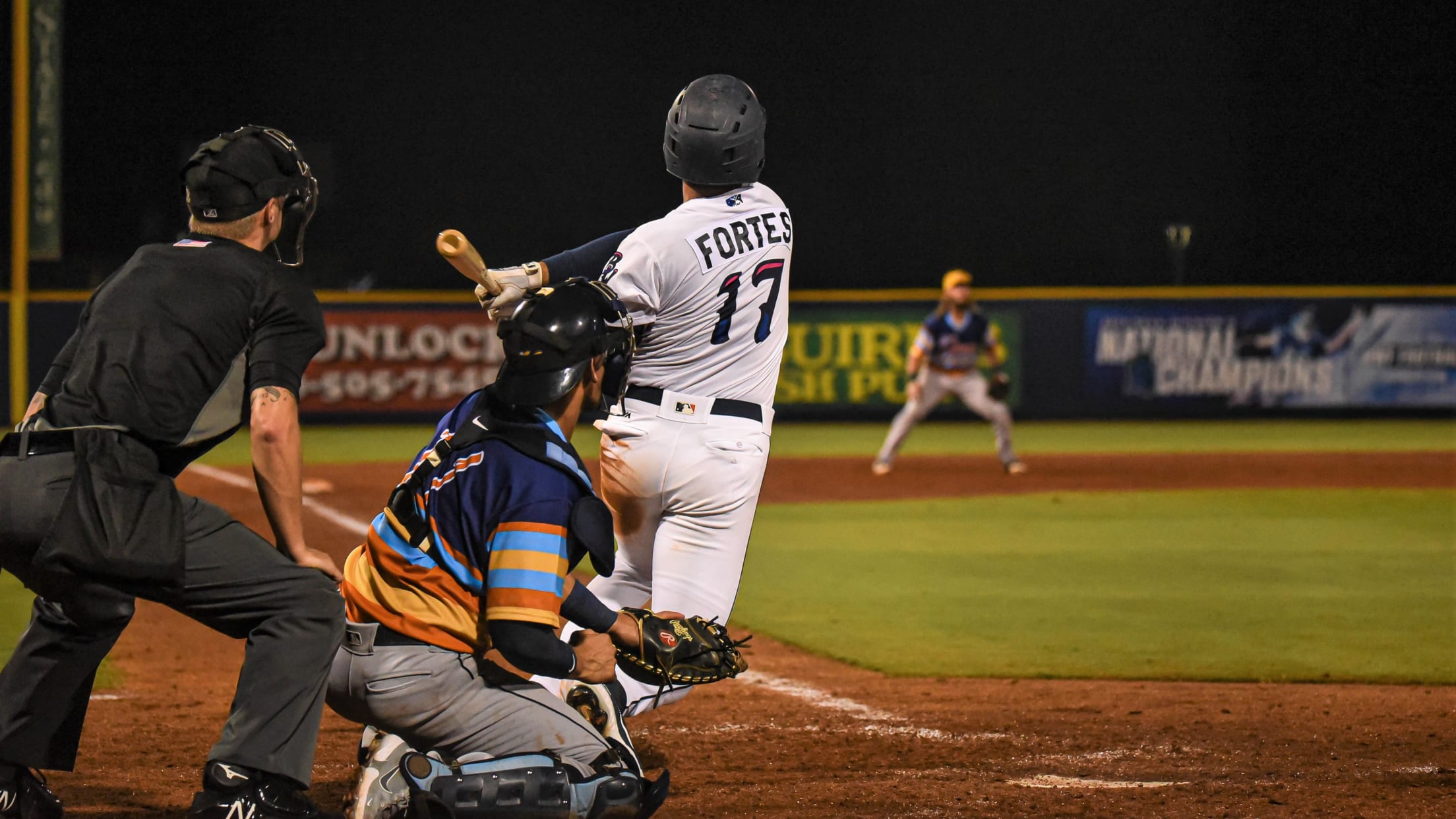 His previous at-bats Tuesday night had left Blue Wahoos catcher Nick Fortes frustrated at himself. One sweet swing in the ninth inning changed that feeling. Fortes squared up on a 3-1 slider and powered it over the left-center wall for a two-run, walk-off, home run that lifted the Blue Wahoos
Top Pitching Prospect Edward Cabrera Joins Blue Wahoos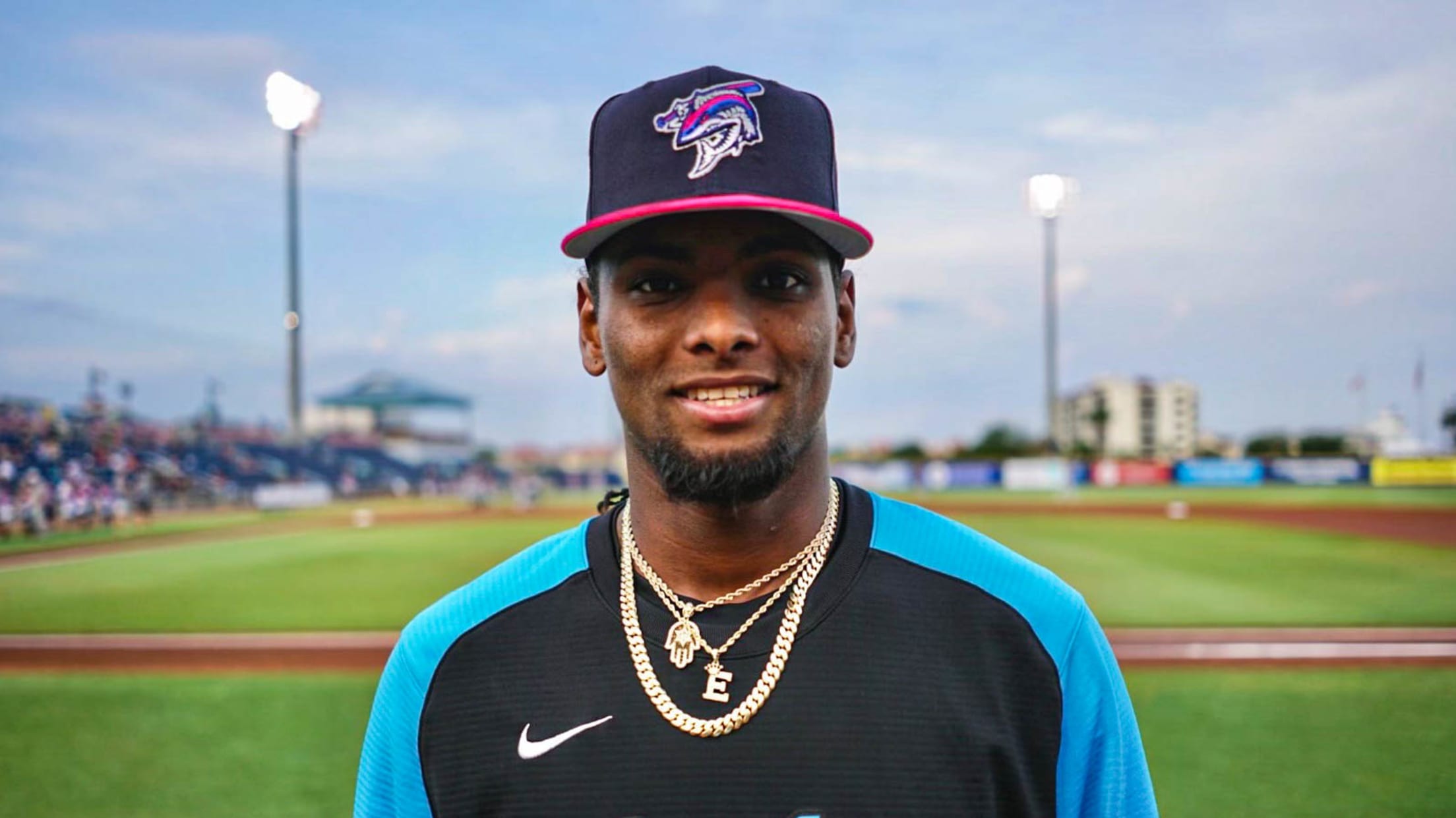 The Pensacola Blue Wahoos have added another top pitching prospect to their already-loaded starting rotation. On Tuesday, the Miami Marlins announced that right-handed pitcher Edward Cabrera has been assigned to Pensacola after returning from a Minor League rehab assignment with the Class A Jupiter Hammerheads. Cabrera is ranked as the
Steve Nissim Sports Feature: Michelle Snow Continues to Shine Bright
From basketball to business to inspiring others, Pensacola native Michelle Snow is a star in so many ways.
Wahoos Take No-Hitter into Ninth, Win Finale 4-3.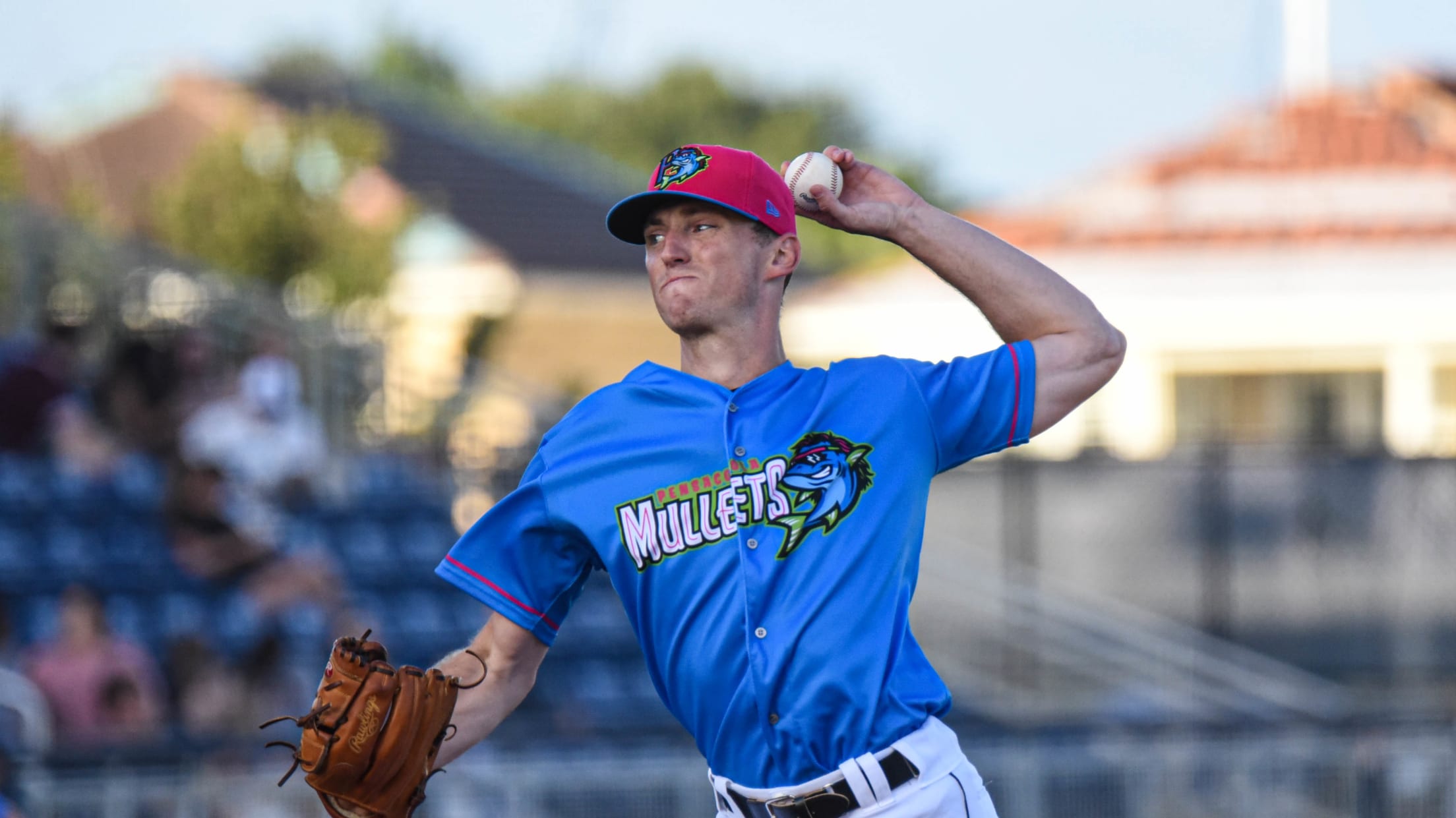 Though the Blue Wahoos fell two outs short of their fourth no-hitter in franchise history, Pensacola took the Sunday finale, 4-3 at AT&T Field. Leading 4-0 in the top of the ninth, the Wahoos opted to bring in Brian McKenna for the ninth rather than the closer, Colton Hock. McKenna,
Offense Struggles Again in Defeat to Lookouts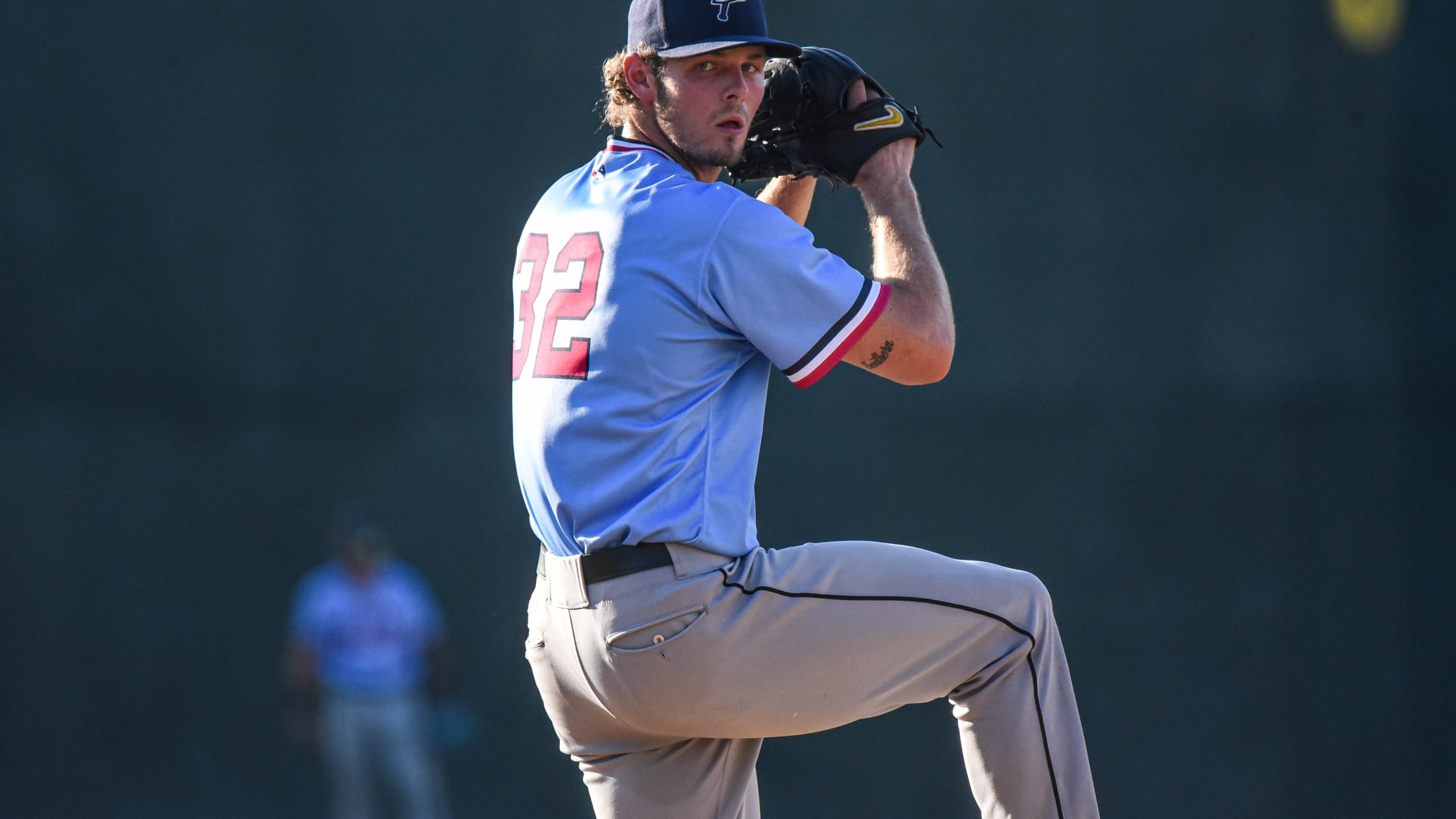 The Blue Wahoos offense sputtered again for the Wahoos as they fell 6-1 to the Lookouts on Saturday night at AT&T Field. In another highly anticipated pitching matchup, neither starter turned in the performance many expected. Jake Eder (L, 1-2) battled with his command early in his start and was
Blue Wahoos New Ace 'Watson' Arrives With Plenty Of Love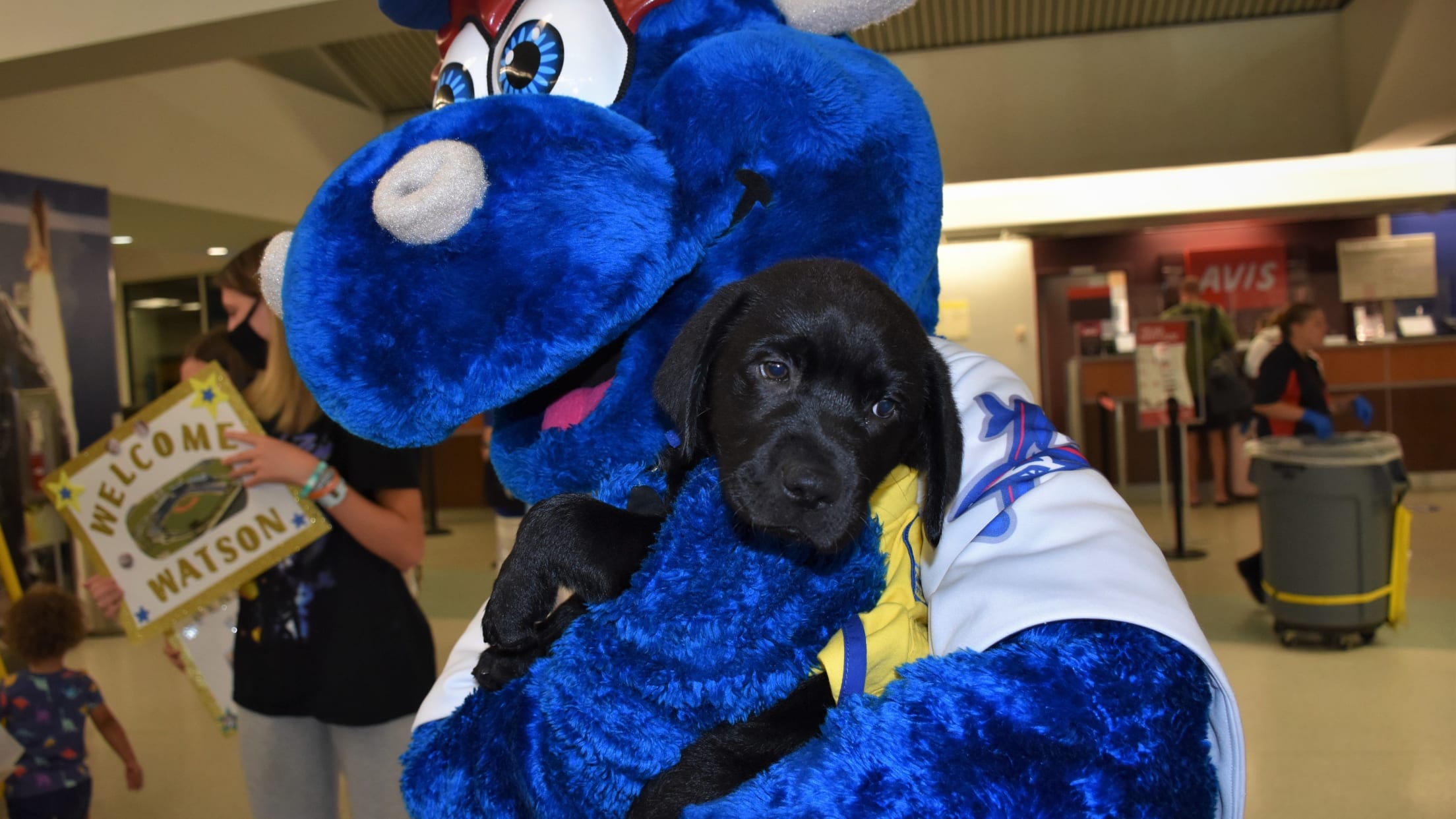 The Blue Wahoos newest member arrived late Friday night ready to play. That all-day, transcontinental flight from San Francisco to Pensacola? Merely elementary for the Wahoos' dear Watson, an 8-week-old, 18-inch, 15-pound, male black Labrador and Golden Retriever mix, now training to become a service companion dog and part of
Pitching Matchup Between Meyer and Greene Lives Up to Hype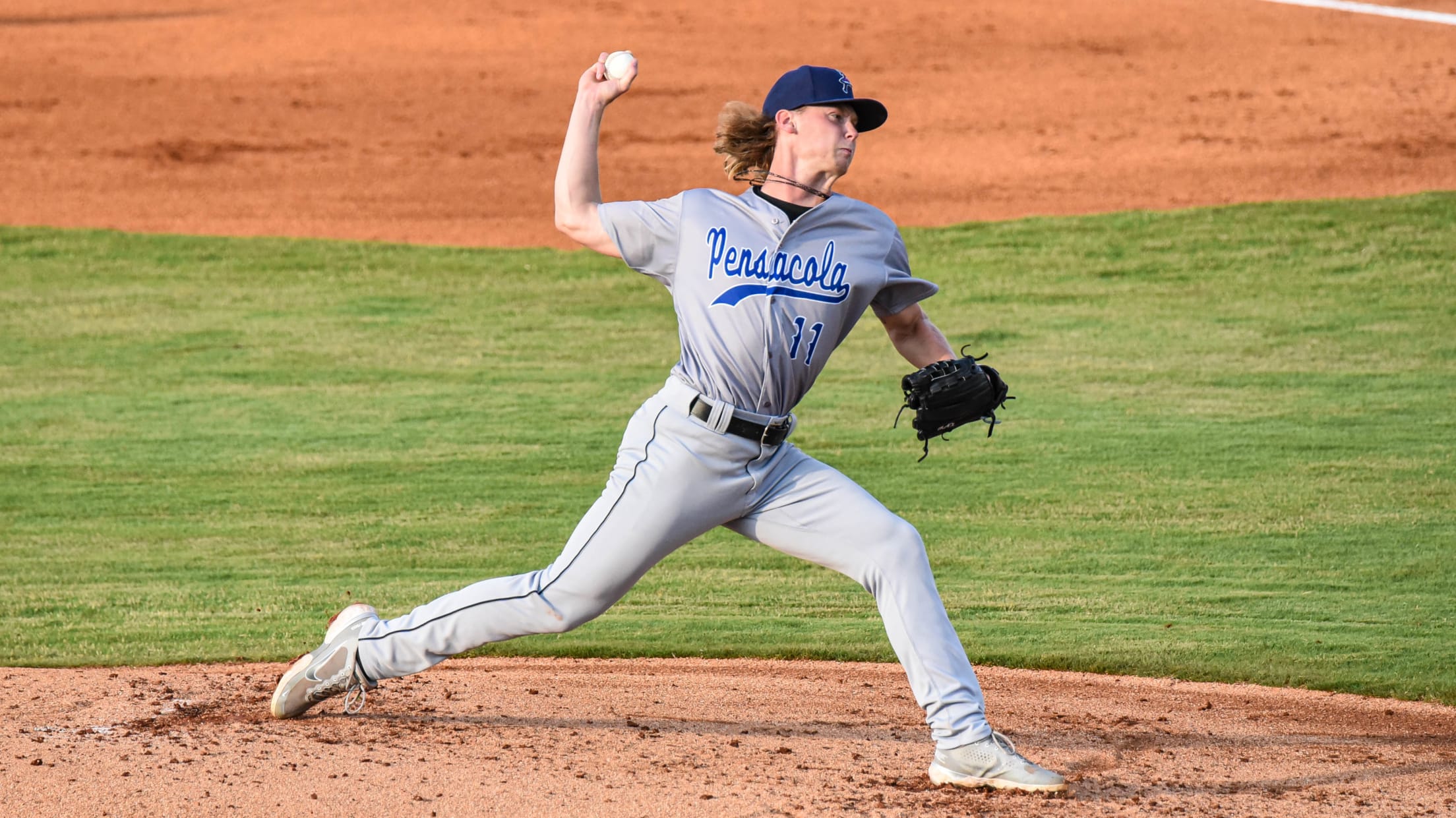 In a highly anticipated pitching showdown between two of baseball's top prospects, the Lookouts edged past the Wahoos 1-0 on Friday night at AT&T Field. Hunter Greene (W, 5-0), the league leader in wins and strikeouts (60) took the mound for the hosts against Wahoos ace Max Meyer. It was
Wahoos Rebound from Wednesday's defeat, beat Lookouts 5-2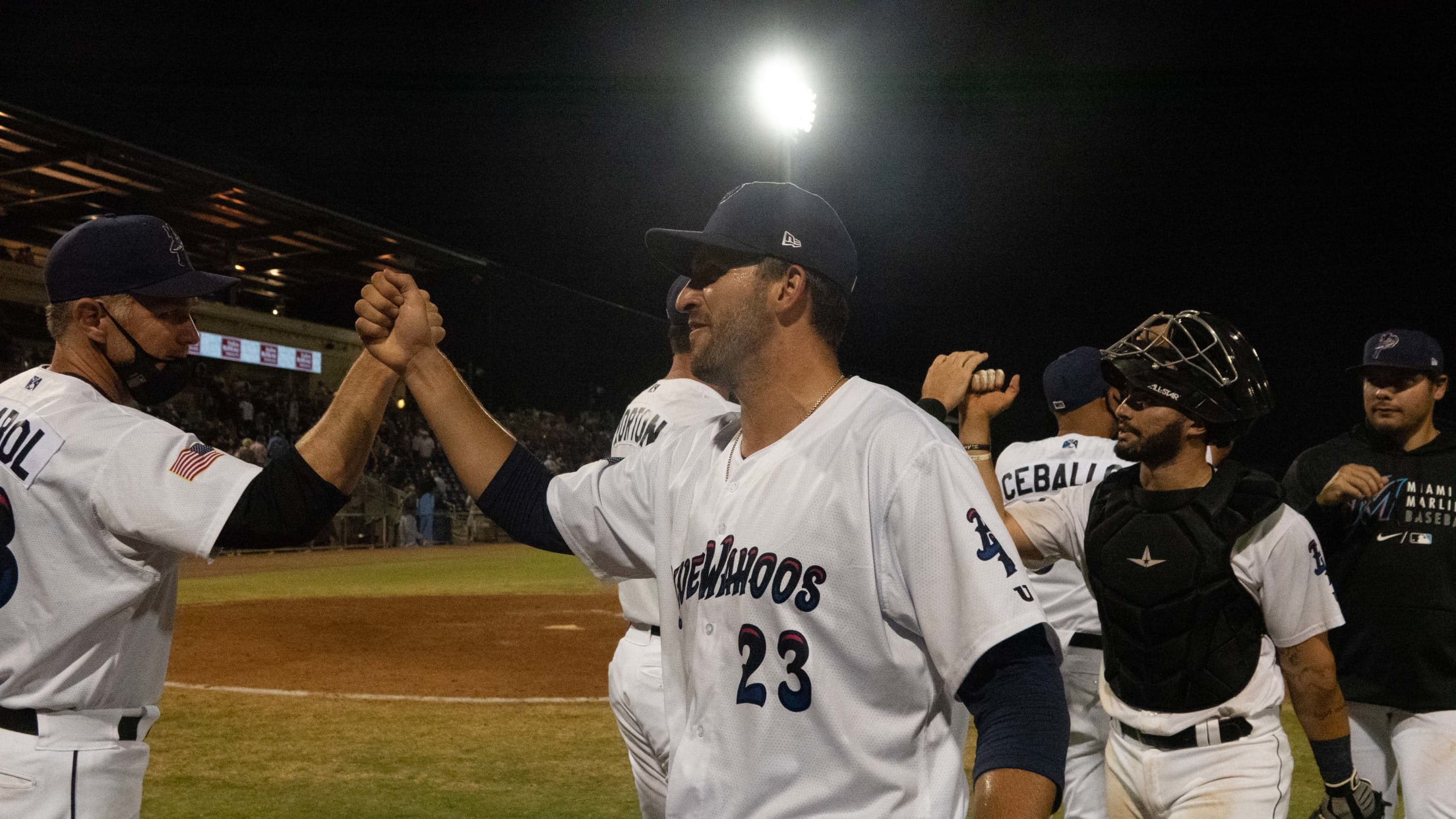 After a thrashing from the Lookouts on Wednesday night, the Wahoos showed their moxie in a come-from-behind road win against Chattanooga, 5-2 at AT&T Field. The way Thursday's game began, it seemed as though the Wahoos might be in for another long night. Chattanooga scored off Will Stewart (W, 2-2)
Pensacola Suffers Worst Defeat of Season at Hands of Lookouts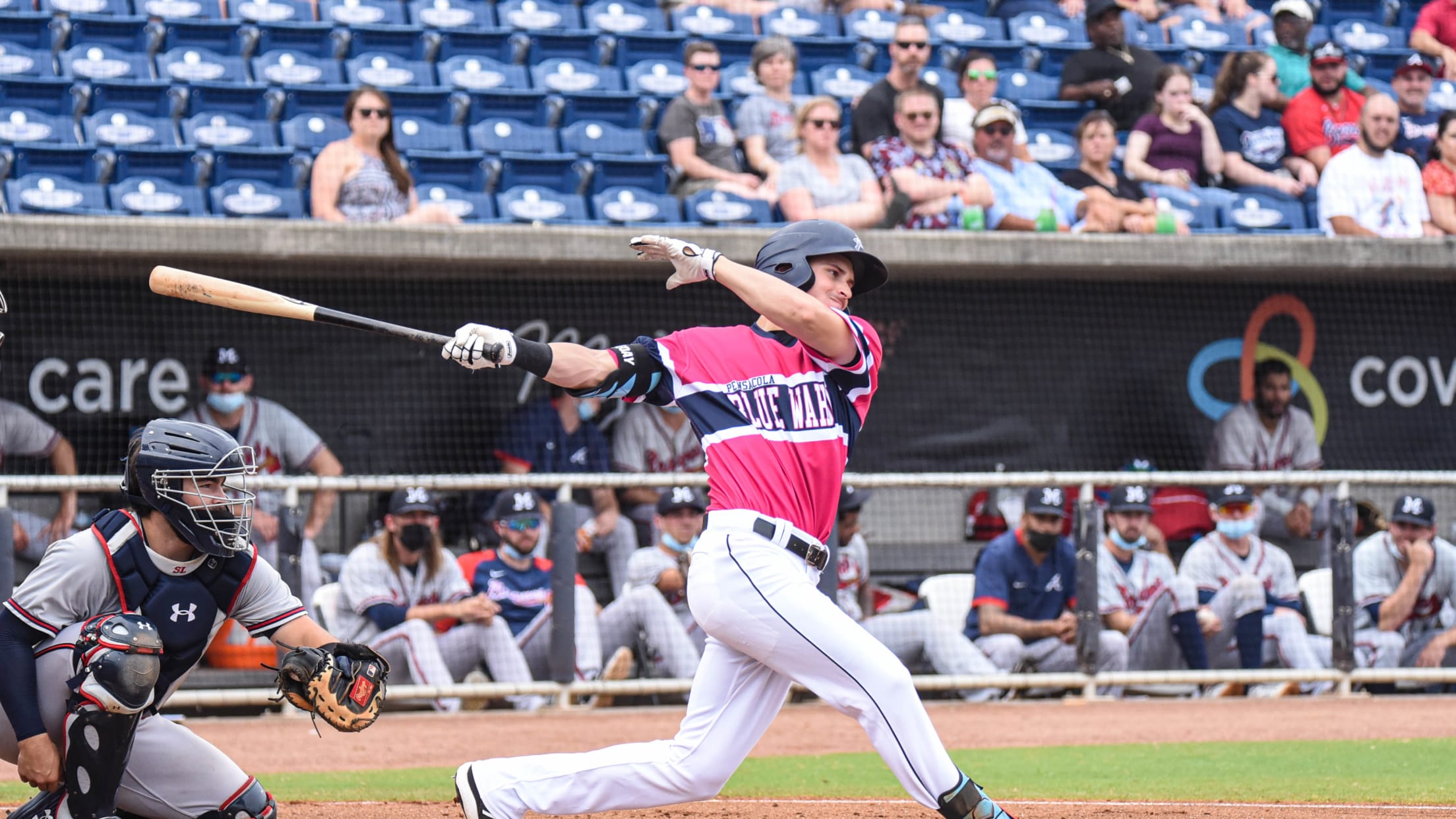 The Wahoos suffered their worst loss of the season after Chattanooga scored 13 runs in the final two innings to win Wednesday's game, 16-3 at AT&T Field. Pensacola got out to an early lead after JJ Bleday belted a solo home run in the top of the first to get
Pensacola Wins Rain-Shortened Game, 9-3 Against Lookouts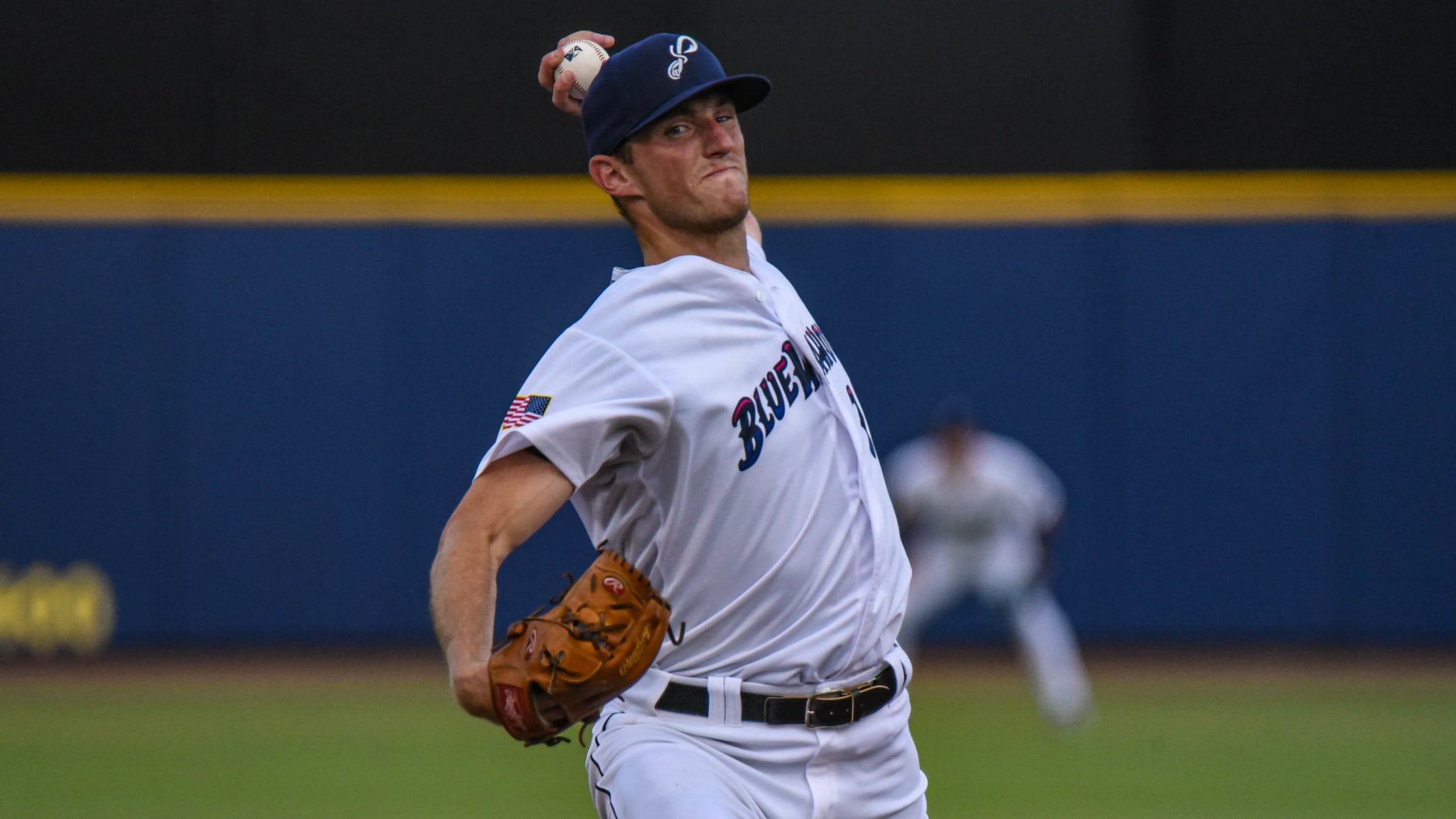 The Blue Wahoos offense exploded in the first inning scoring seven times against Lookouts starter Matt Pidich (L, 0-3) en route to a 9-3 win on Tuesday. The onslaught began right from the get-go, as each of the first four batters for the Wahoos reached base safely. Peyton Burdick and
Trust Helps Blue Wahoos JJ Bleday Heat Up Bat, Earn MILB Honor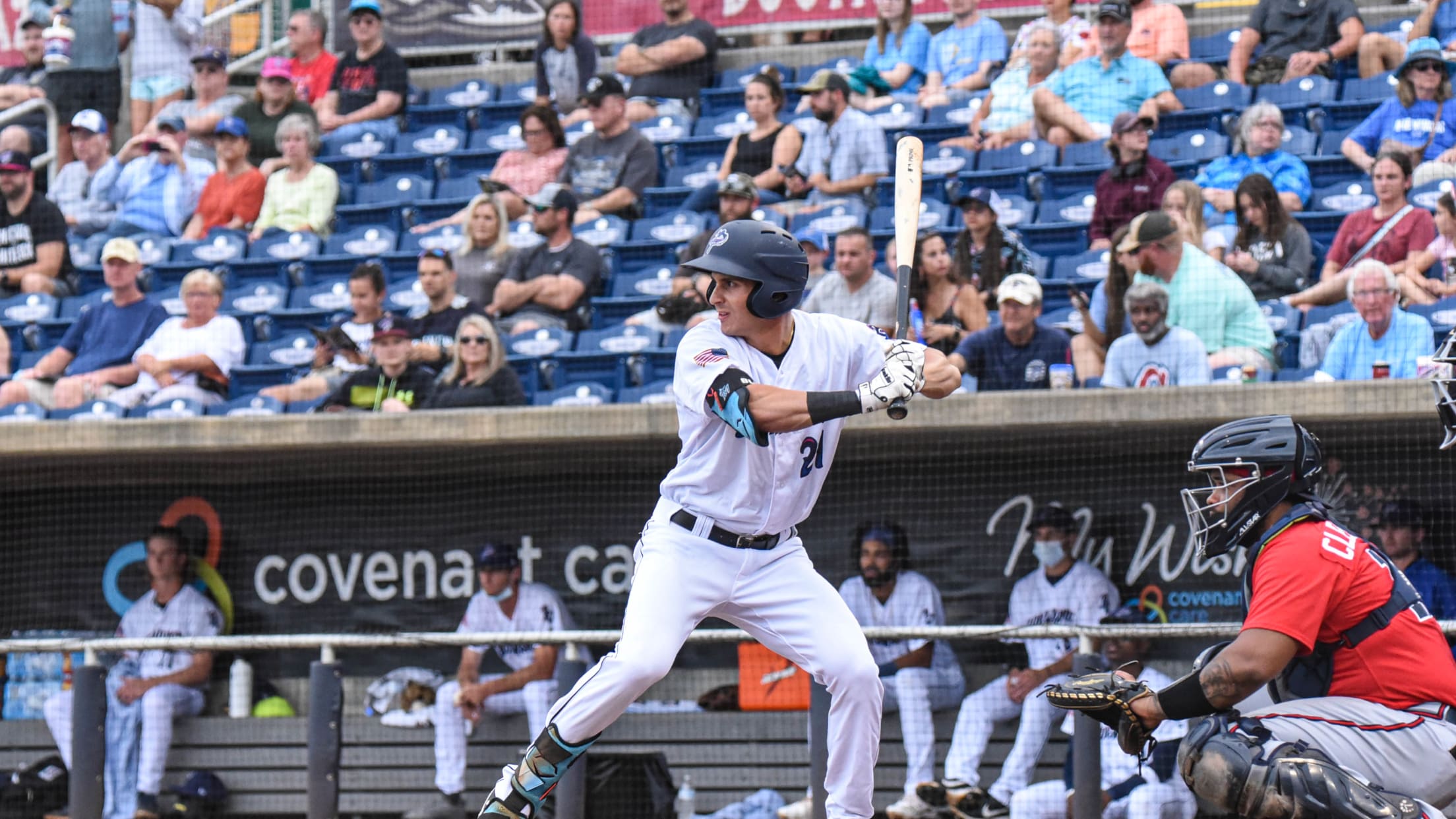 JJ Bleday had a sense his bat might be emerging from its slumber. "Whenever you are making solid contact, that's a win," Bleday said. "You could go 0-for-4 with four lineouts… to me, that is a good day at the ballpark. "So just hard contact and not striking out as
Former Blue Wahoos Pitcher Griffin Jax To Make Baseball History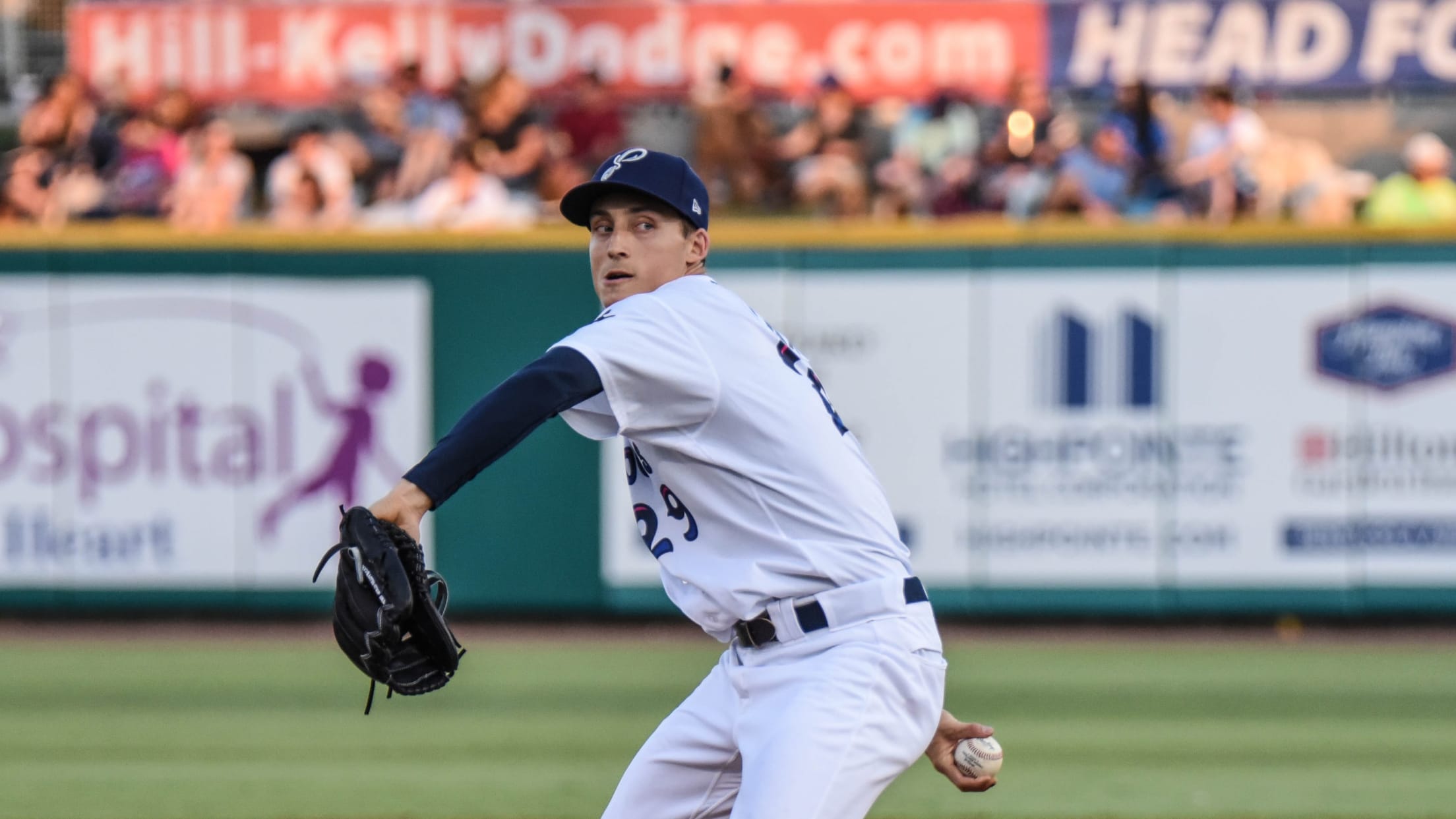 When Griffin Jax pitched two years ago in Pensacola for the Blue Wahoos, his focus was trying to make the USA's 2020 Olympic Baseball team. So much has changed. Now, the U.S. Air Force First Lieutenant is on verge of baseball history. After being called up Saturday by the Minnesota
High-Flying Nitro Circus Announces Stop In Pensacola!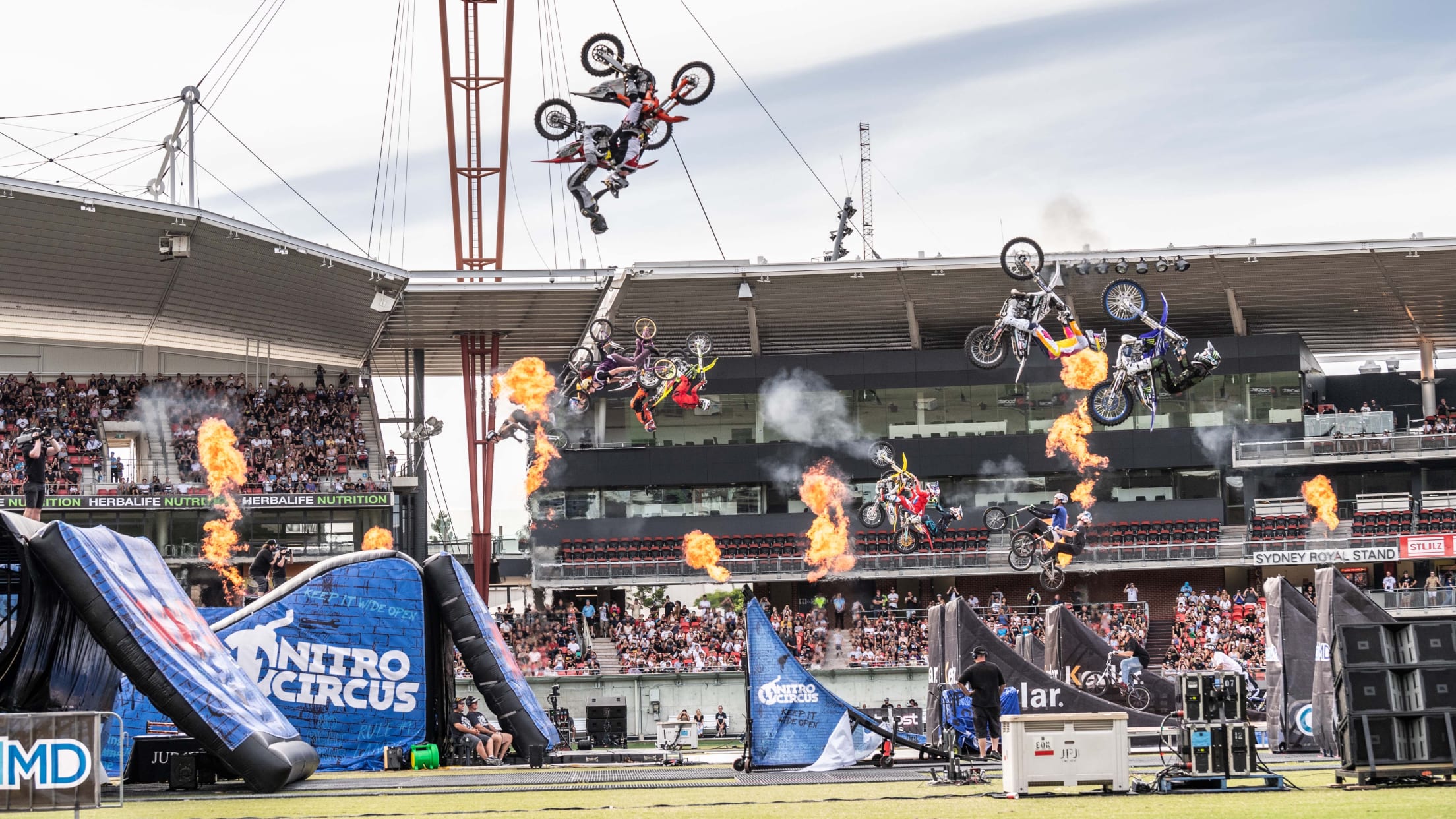 With thrill-loving fans clamoring to experience the exhilaration that only live action sports can deliver, Nitro Circus is gearing up to make its highly-anticipated return with the electrifying You Got This tour. Nitro Circus will visit Pensacola for the first time with an October 14th show at Blue Wahoos Stadium.
Jake Eder Perfect In Five, But Bullpen Falters In Loss To M-Braves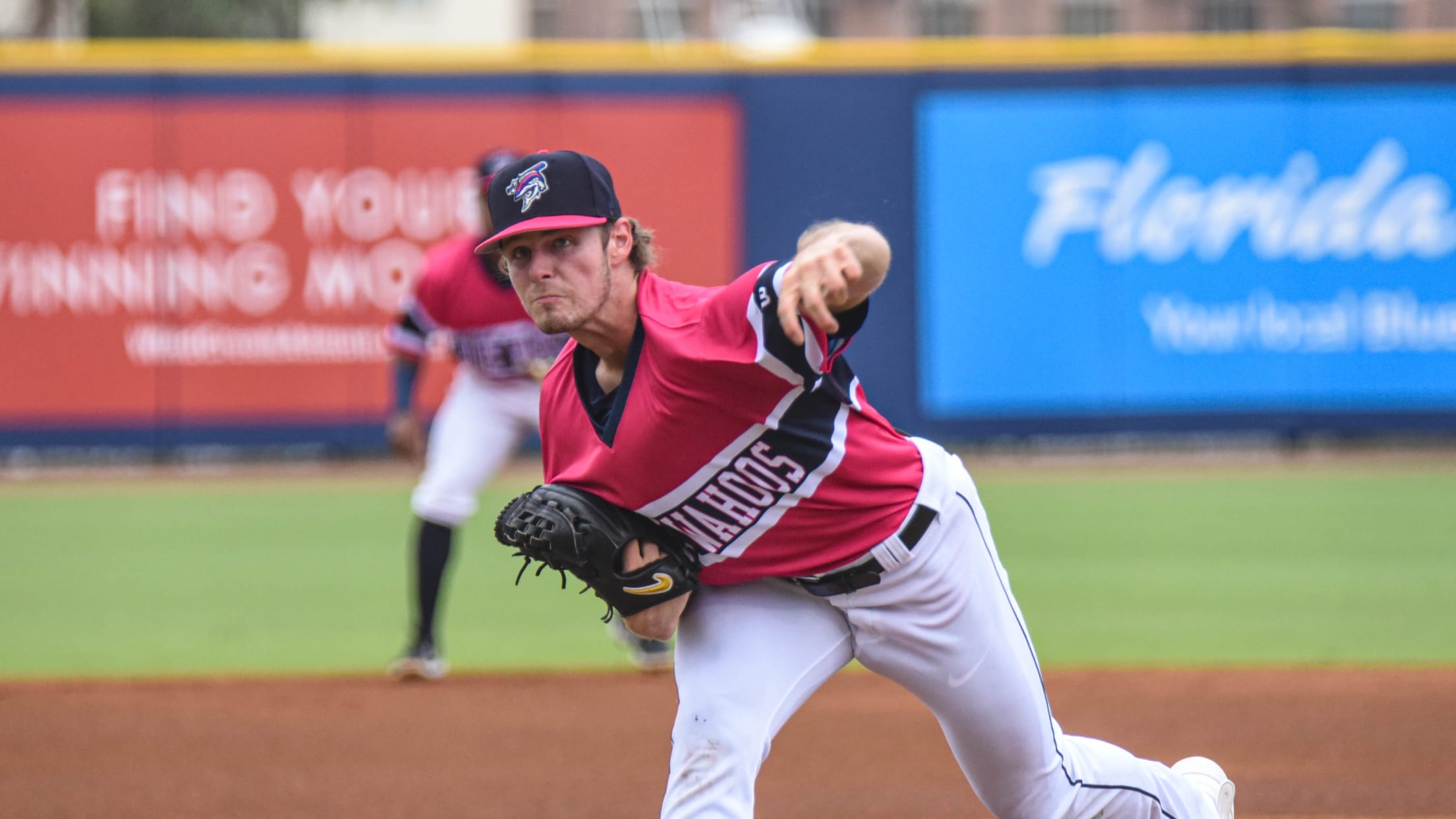 Jake Eder was so focused Sunday that he tuned everything out during a masterful second outing this week for the Blue Wahoos. "Honestly, I was locked in and it was kind of a blur," he later said. But the performance was clear in its effectiveness. The former Vanderbilt star reliever
Blue Wahoos Stars Align, Fireworks Follow In Saturday Win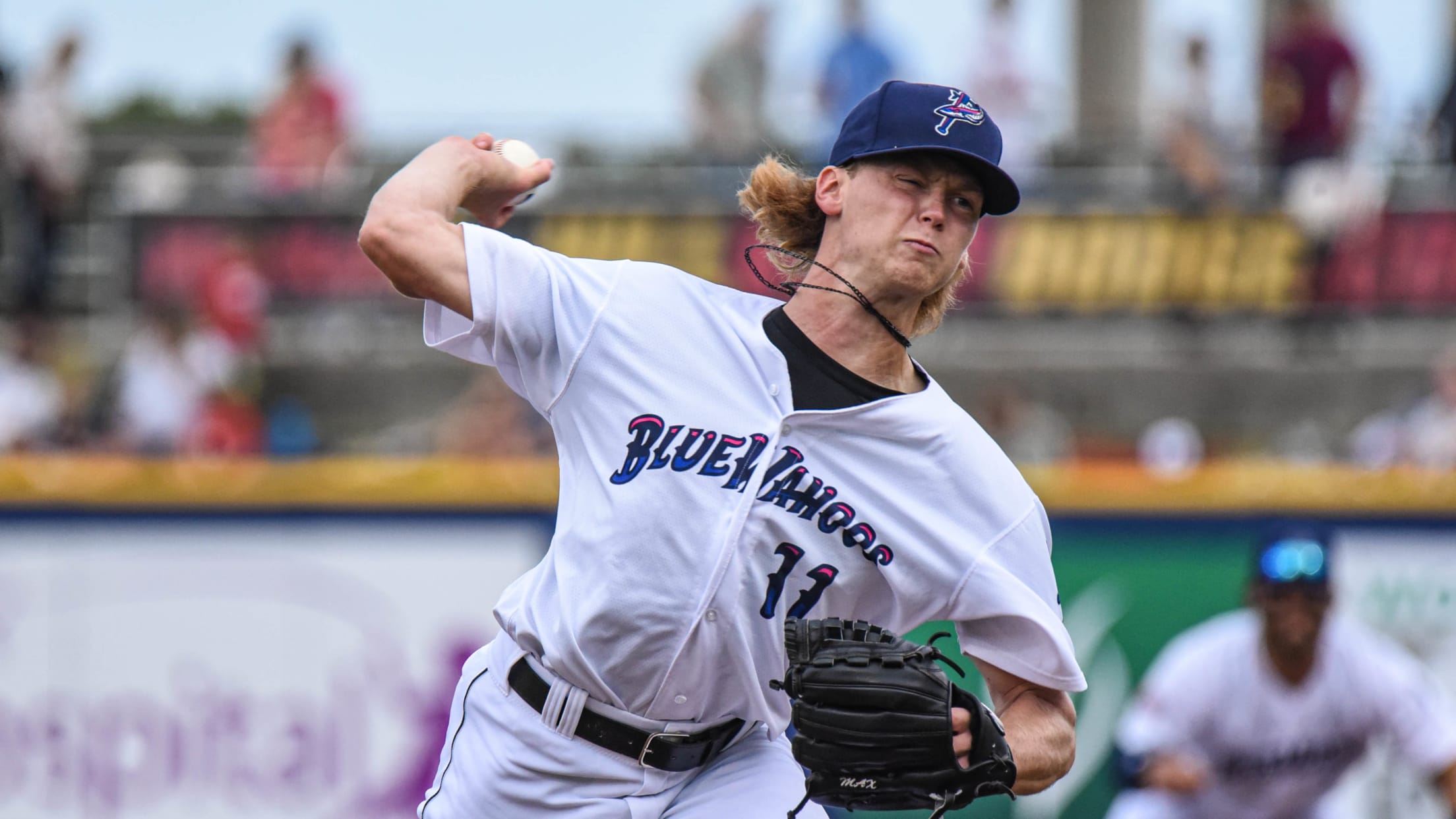 Max Meyer dazzled as usual. JJ Bleday wowed again. Peyton Burdick returned to recent form. And the Blue Wahoos won again. Three of the team's most acclaimed players were part of an impressive display in a 4-1 victory Saturday night against the Mississippi Braves, delighting an overflow crowd at Blue
Blue Wahoos Return A Familiar Look In Finishing First Month With Win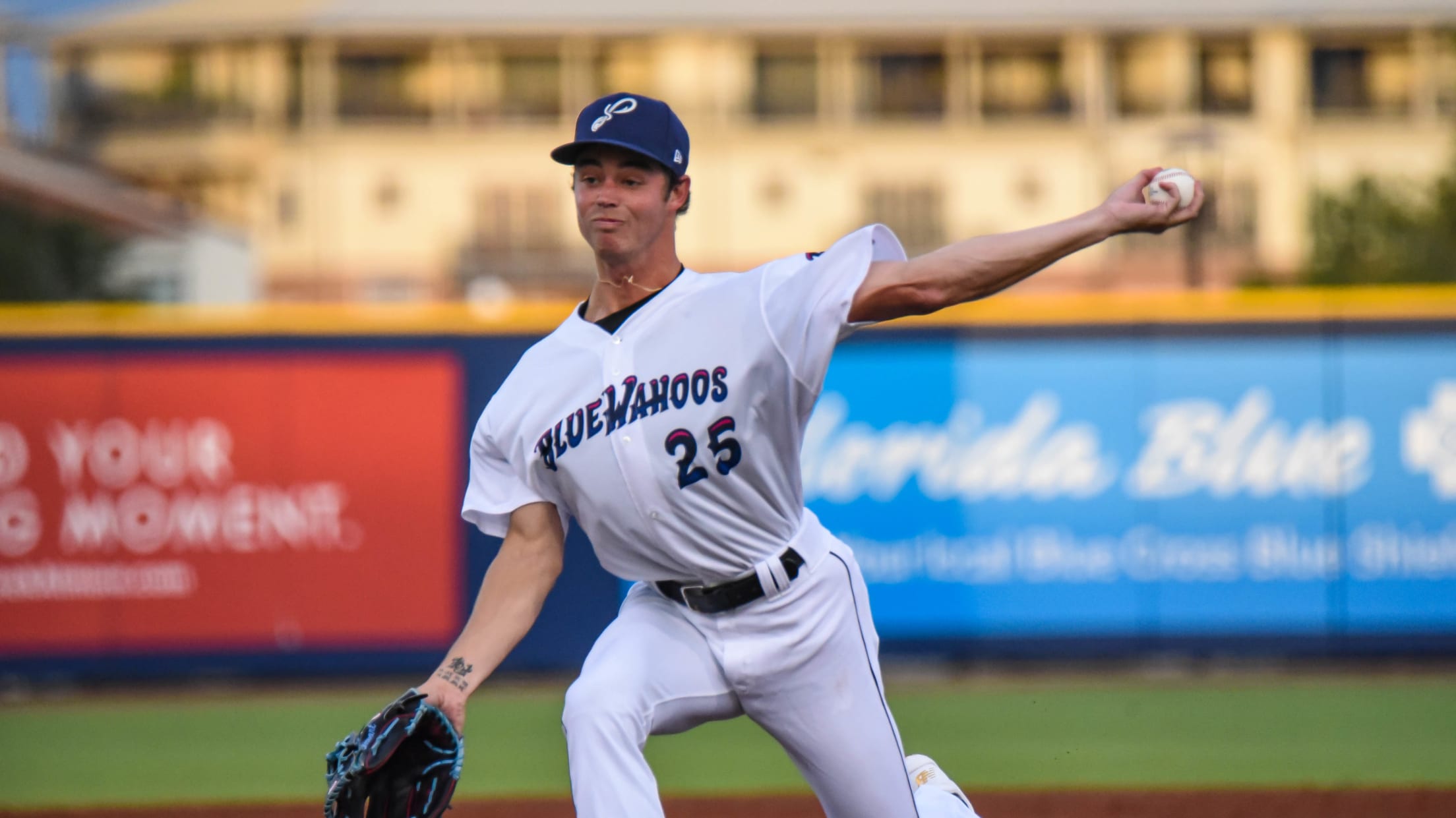 The Blue Wahoos completed the first month of their season Friday night in the same way it started. Strong starting pitching. Flawless performance by the bullpen. Mixed together with a couple big swings and defensive plays. The summation was another win, this one a 4-1 victory against the Mississippi Braves