Blue Wahoos Stadium To Host Summer Spectacular Fireworks Show On August 8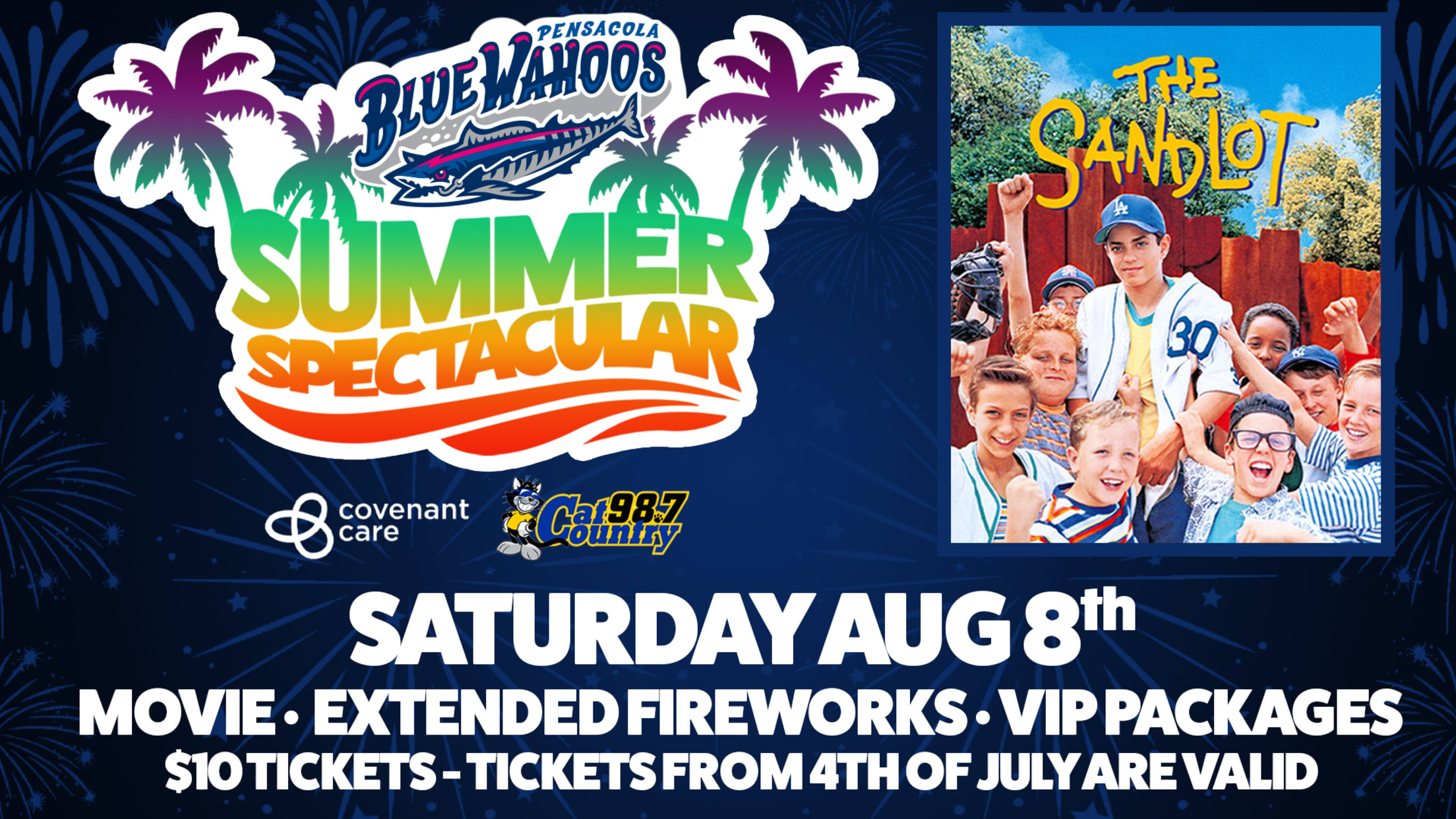 CLICK HERE for tickets. The Pensacola Blue Wahoos will host a family-friendly Summer Spectacular at Blue Wahoos Stadium on Saturday, August 8th featuring a showing of the classic baseball film The Sandlot on the videoboard at the ballpark and an extended post-movie fireworks show. Admission to the event is $10
Blue Wahoos Help Recognize Two Area Scholarship Winners In MiLB Rising Stars Program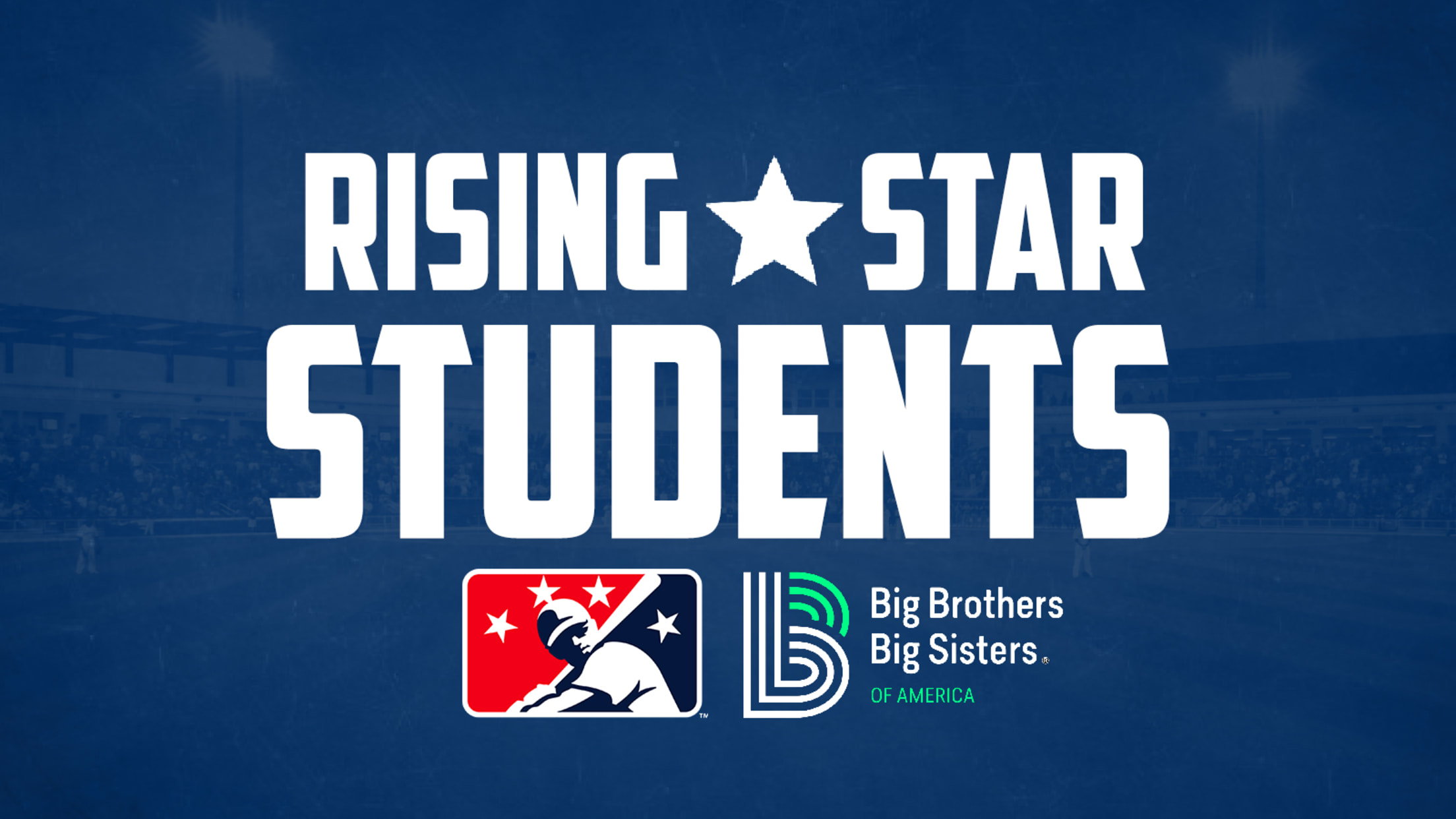 A partnership with Big Brothers Big Sisters of Northwest Florida enabled the Blue Wahoos to help celebrate national recognition for two area high school graduates. Dashawn Appleberry from Rocky Bayou Christian School in Niceville, along with Rhett Hardy from Pine Forest High School, were both recipients of Rising Star Student
Blue Wahoos Add Latest New Venture With Eagles In The Outfield Golf Experience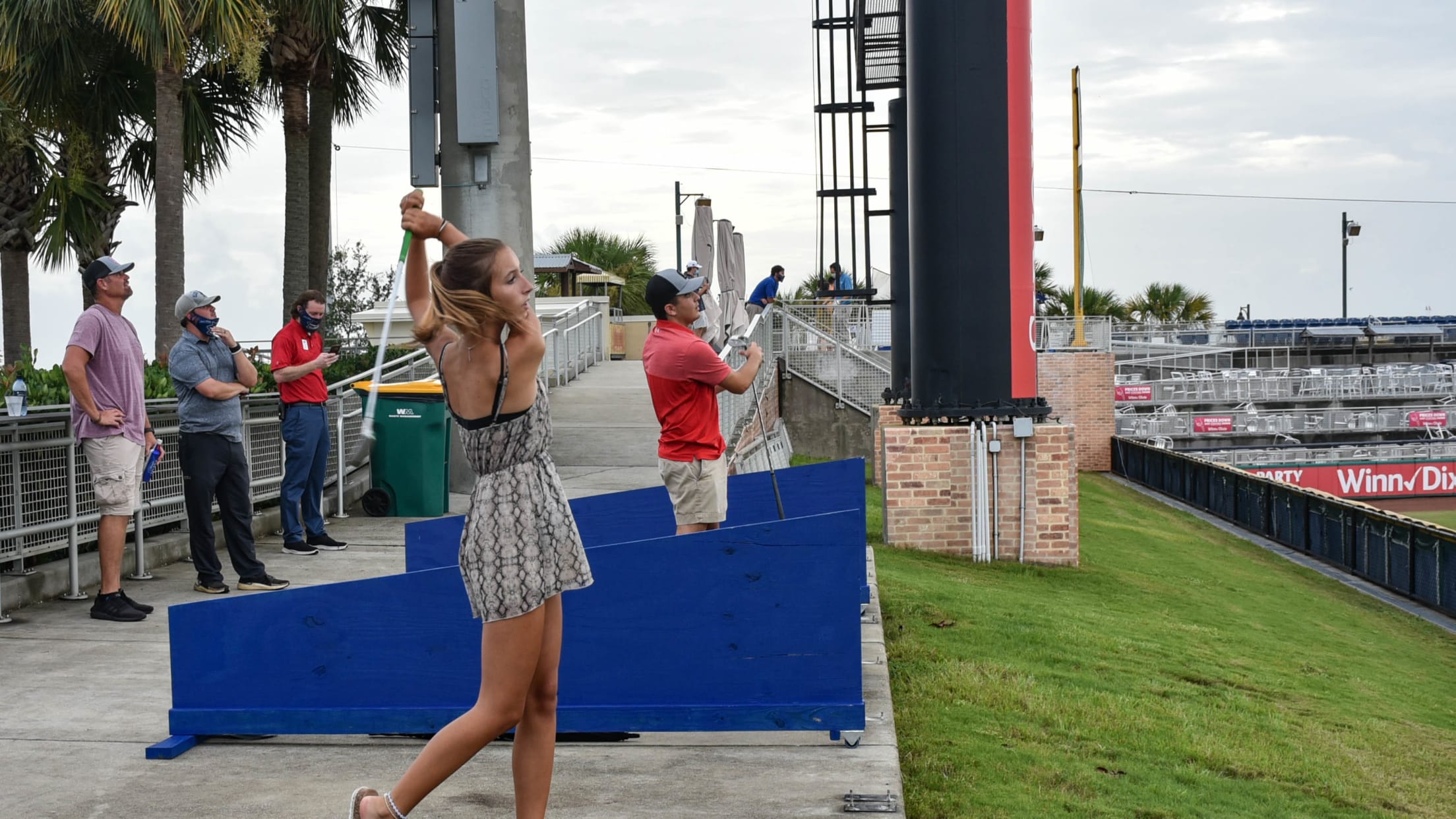 The first mention of utilizing Blue Wahoos Stadium as scaled-down version of Topgolf, where people hit golf balls at short-distance targets, was several years ago. "But the big issue was the difficult logistics of trying to pull it off, trying find the right time in the middle of a baseball
Former Blue Wahoos' Tommy Thrall Grateful For Baseball Again, Dream-Turned-True In MLB As Reds Voice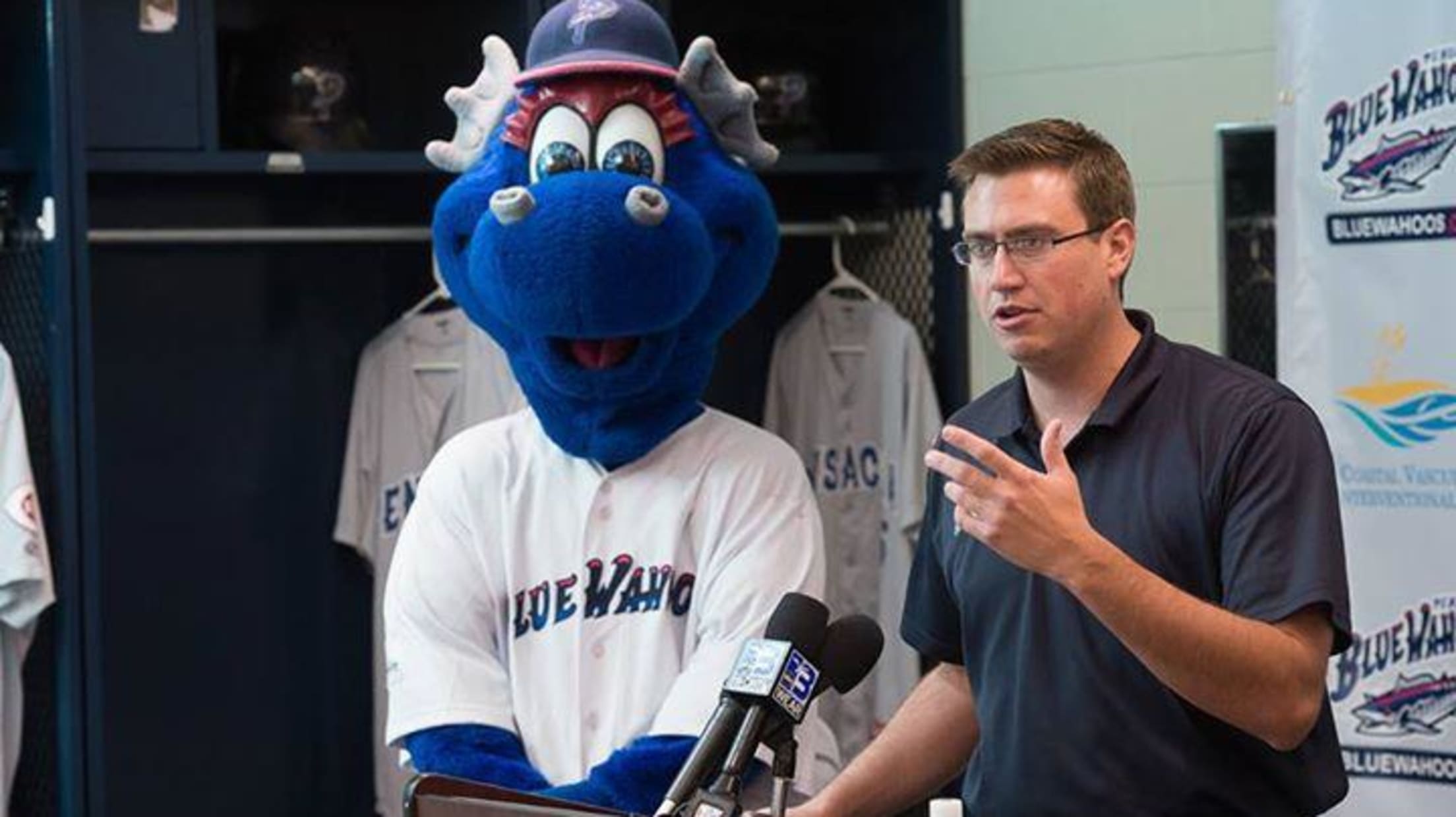 The walk to the ballpark from his Cincinnati home takes Tommy Thrall maybe 15 to 20 minutes, allowing reflection on a dream-turned-reality that few in his business ever realize. He is now the voice of the Cincinnati Reds. One of only 30 lead radio broadcasters in Major League Baseball. "There
Blue Wahoos Stadium Voted Ballpark Digest Best Double-A Stadium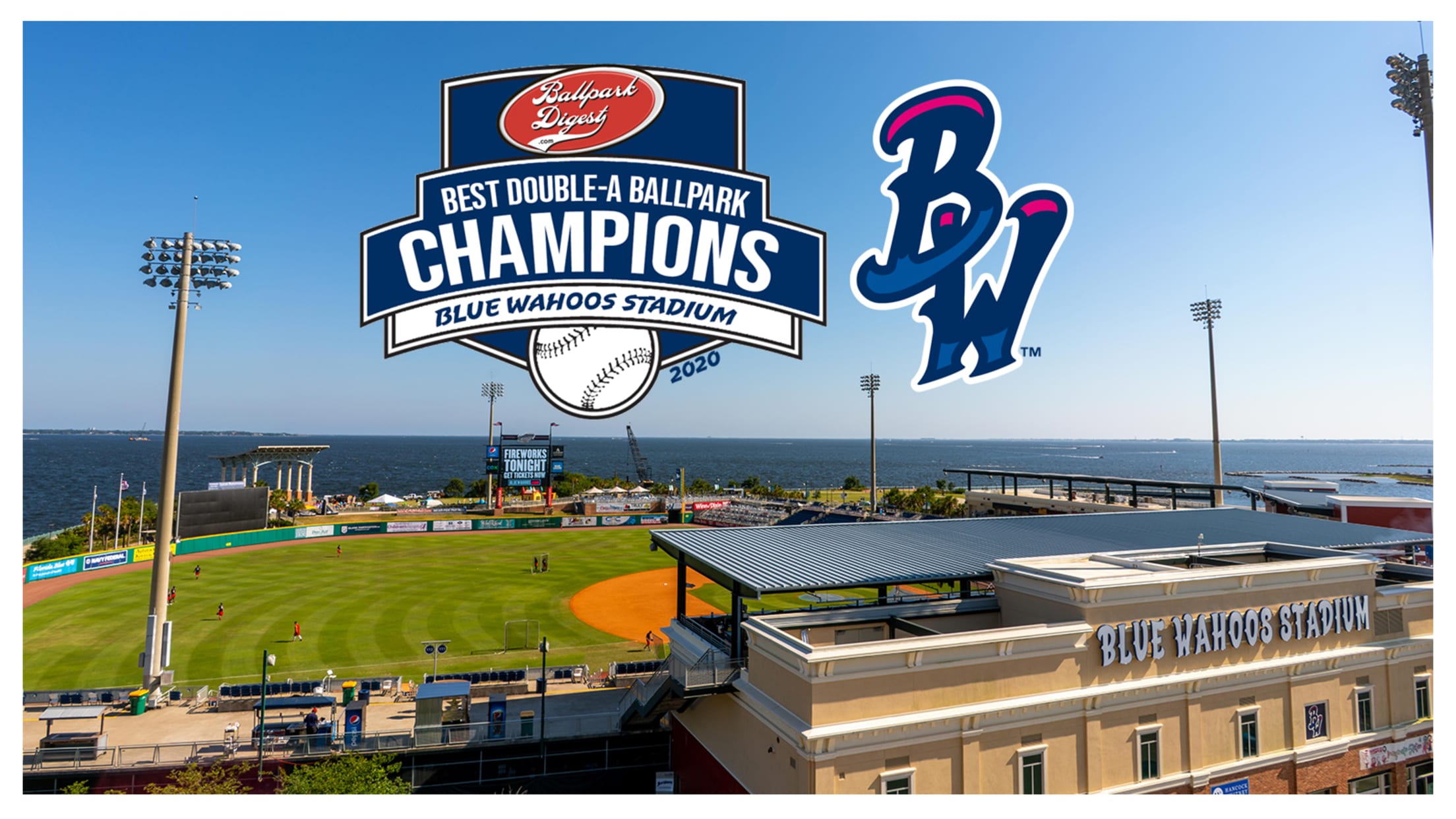 Even in a season without baseball, the Pensacola Blue Wahoos have won another national honor. Spurred by an endearing fan base and community partnerships that helped deliver a mass voting effort, Blue Wahoos Stadium was crowned at midnight Wednesday as the 2020 Ballpark Digest "Best Double-A Stadium" in the finals
Former Voice Of Blue Wahoos Tommy Thrall Recalls Greatest Broadcast Moments In Pensacola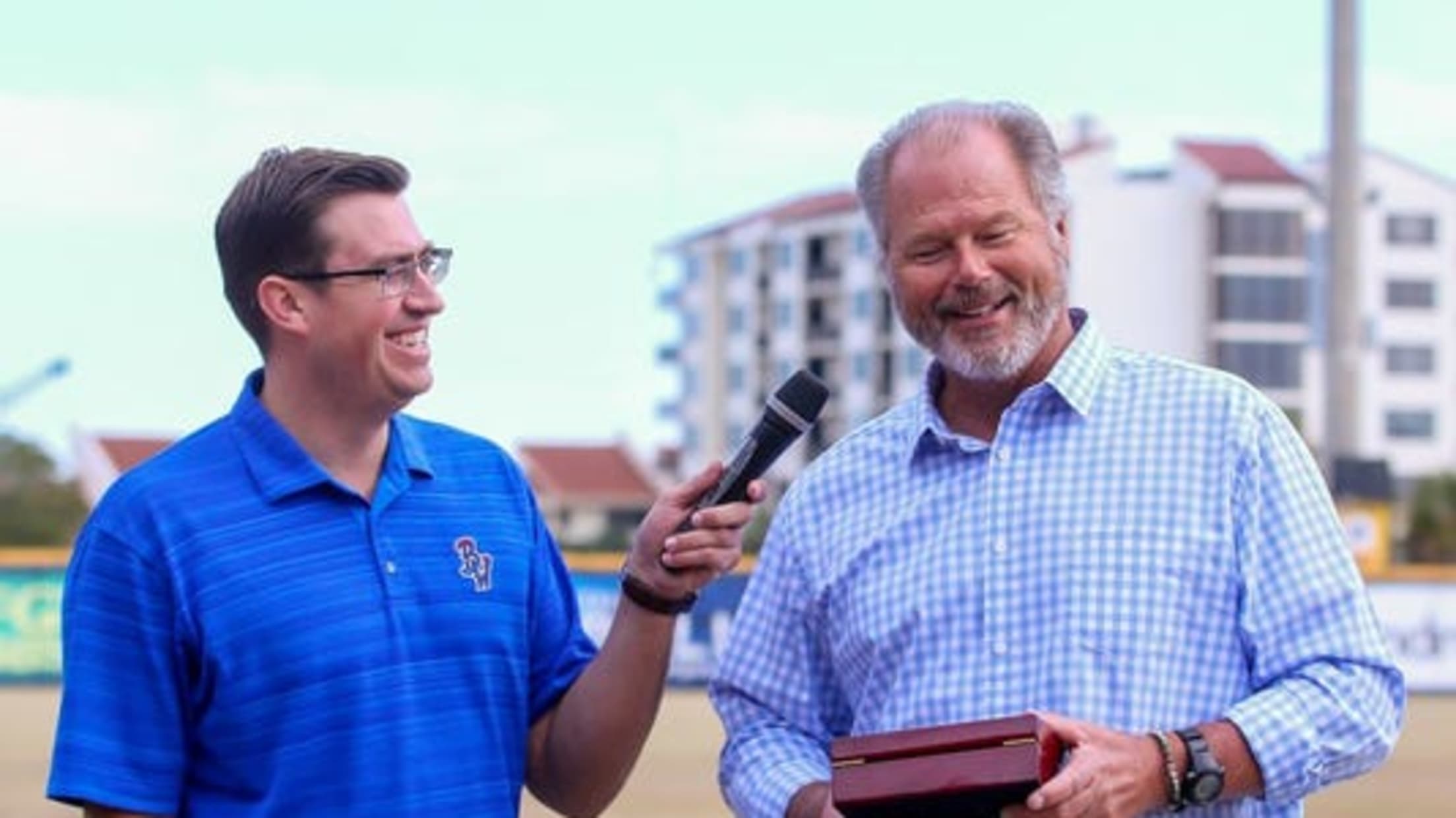 Tommy Thrall worked 950 games, give or take, during his seven seasons as broadcast voice of the Pensacola Blue Wahoos. That's a lot of games. He saw a lot of feats, beginning with the Blue Wahoos' memorable first season in 2012. Choosing a top 10 for his tenure in Pensacola
Former Blue Wahoos Pitcher Devin Smeltzer Continues To Make A Difference During Pandemic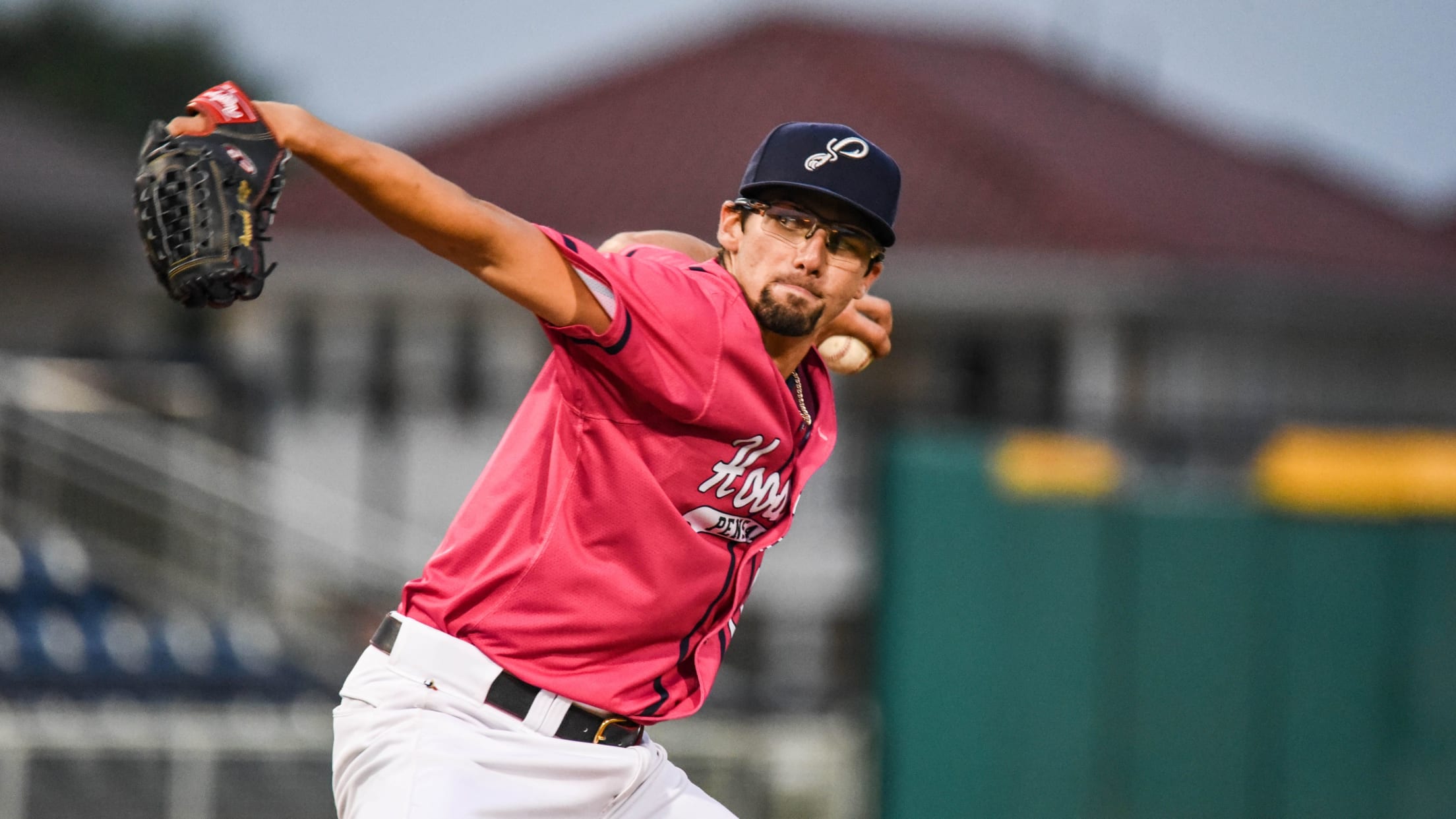 When you've battled cancer, as Devin Smeltzer did as a 9-year-old, an infectious disease like the coronavirus brings a whole different kind of perspective. But the past five months during the COVID-19 pandemic have not changed the way he lives. "For the most part, I'm not really a public place
Blue Wahoos Have 27 Former Players On MLB Rosters To Begin Shortened Season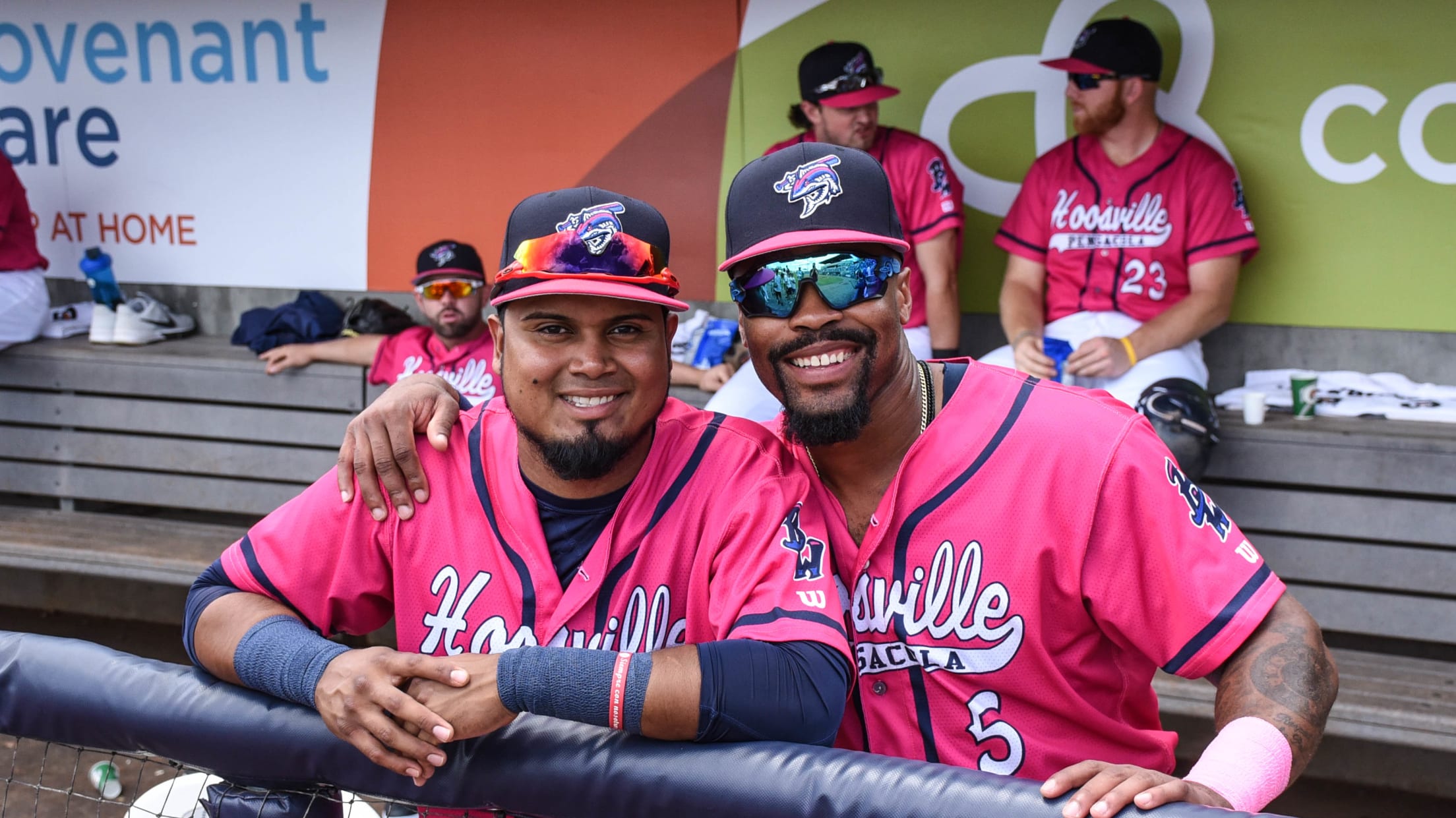 The Pensacola Blue Wahoos decorated history was further recognized Thursday with 27 former players set on eight different teams' opening day rosters for the shortened 2020 Major League Baseball season. The group is led by 11 former Blue Wahoos players now part of the Cincinnati Reds, 30-player active roster, as
Blue Wahoos Join With V. Randolph Brown Consulting To Evaluate And Improve Diversity And Inclusiveness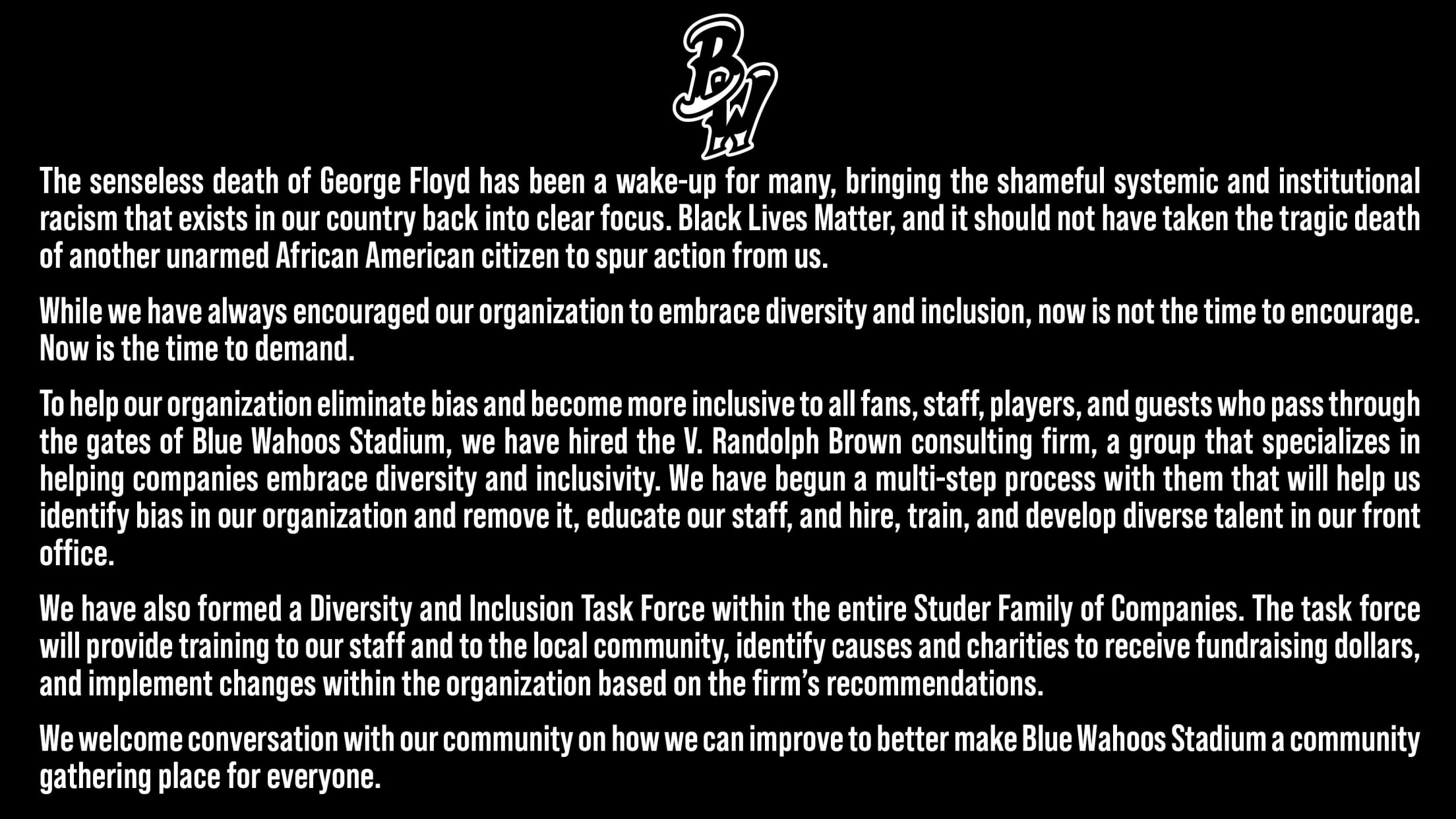 The Pensacola Blue Wahoos and Beloit Snappers have jointly hired V. Randolph Brown Consulting, an organization that specializes in helping companies evaluate their diversity, inclusion, and equity. V. Randolph Brown will evaluate the inclusiveness of the organizations, identify areas for improvement, and develop action plans to help both teams eliminate
Movie & Fireworks Night on August 1: Trolls World Tour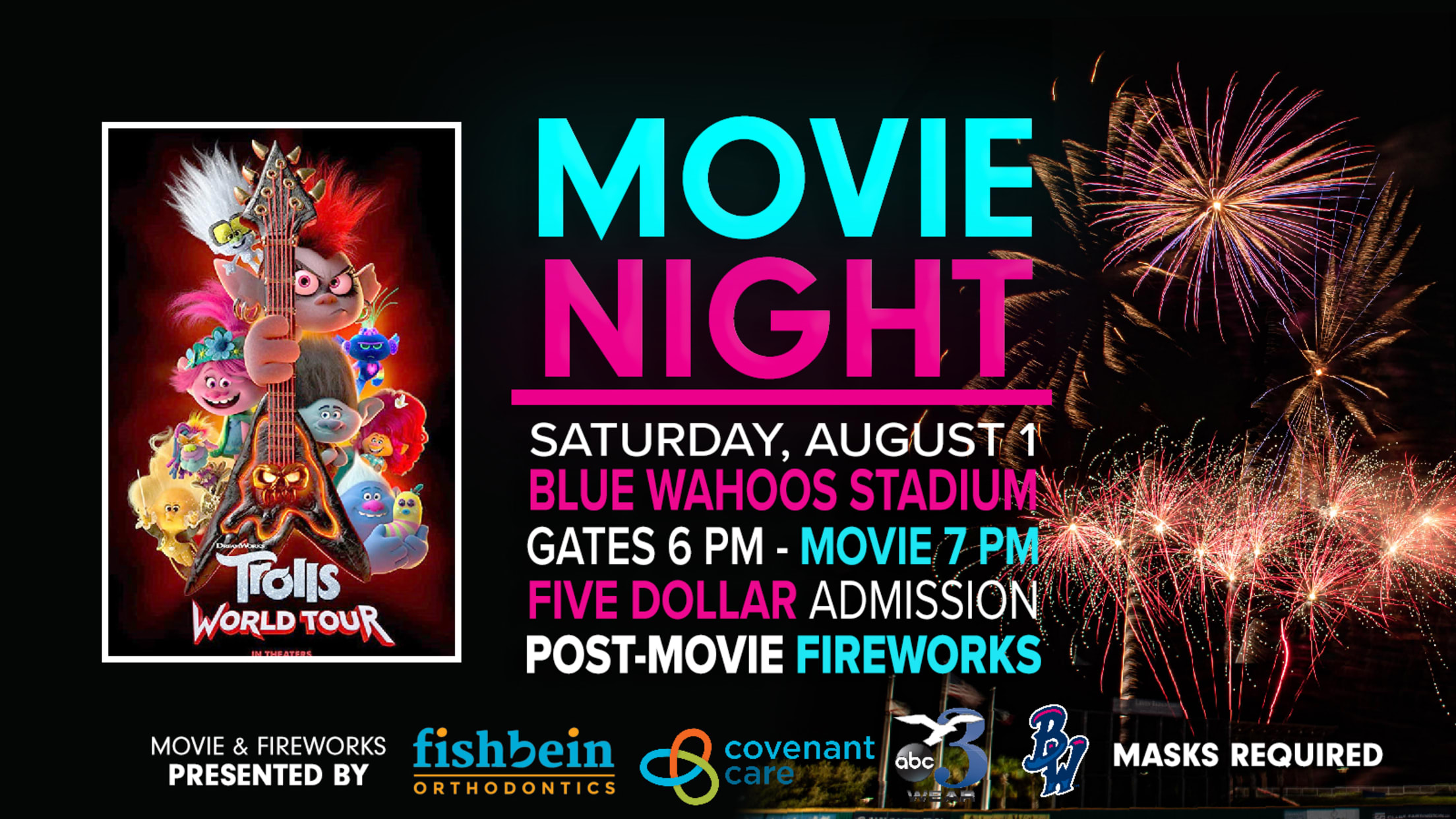 The Summer Movie Series at Blue Wahoos Stadium continues on Saturday, August 1st at 7:00 PM with a special showing of Trolls World Tour! Tickets are just $5 per person and include both the movie and a fireworks show thanks to Fishbein Orthodontics, Covenant Care, and WEAR 3TV! Children (12
Former Blue Wahoos Star Travis Mattair Shares Special Night With Gulf Breeze High Baseball Seniors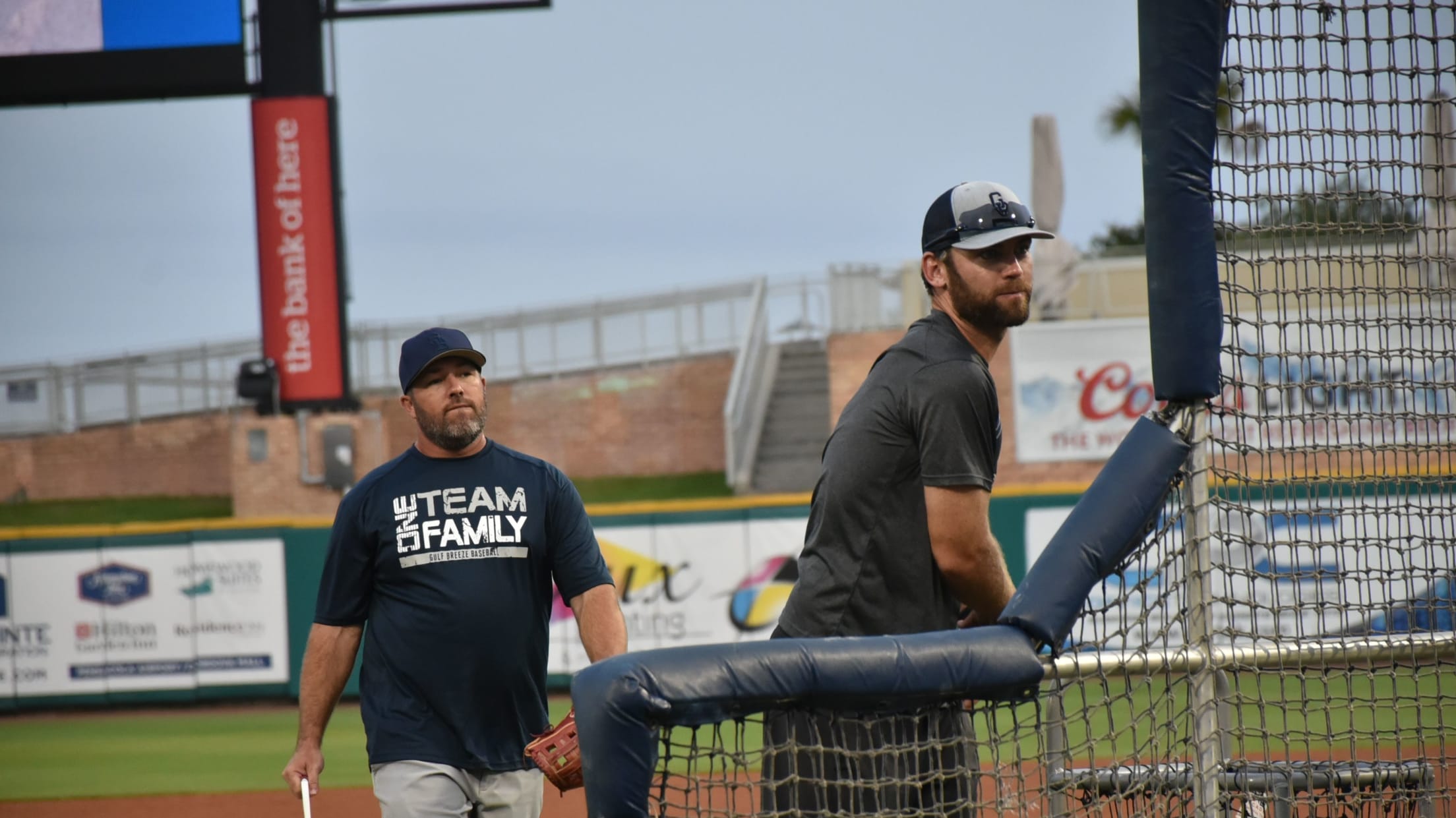 Travis Mattair stood before a podium recently at Blue Wahoos Stadium searching for proper perspective. Behind him, the field where he built so many memories more than a half-decade ago. The place where he endeared himself to Blue Wahoos fans as player and goodwill ambassador. The team where his name
Summer Movie Night Series Continues With Toy Story 4 And Fireworks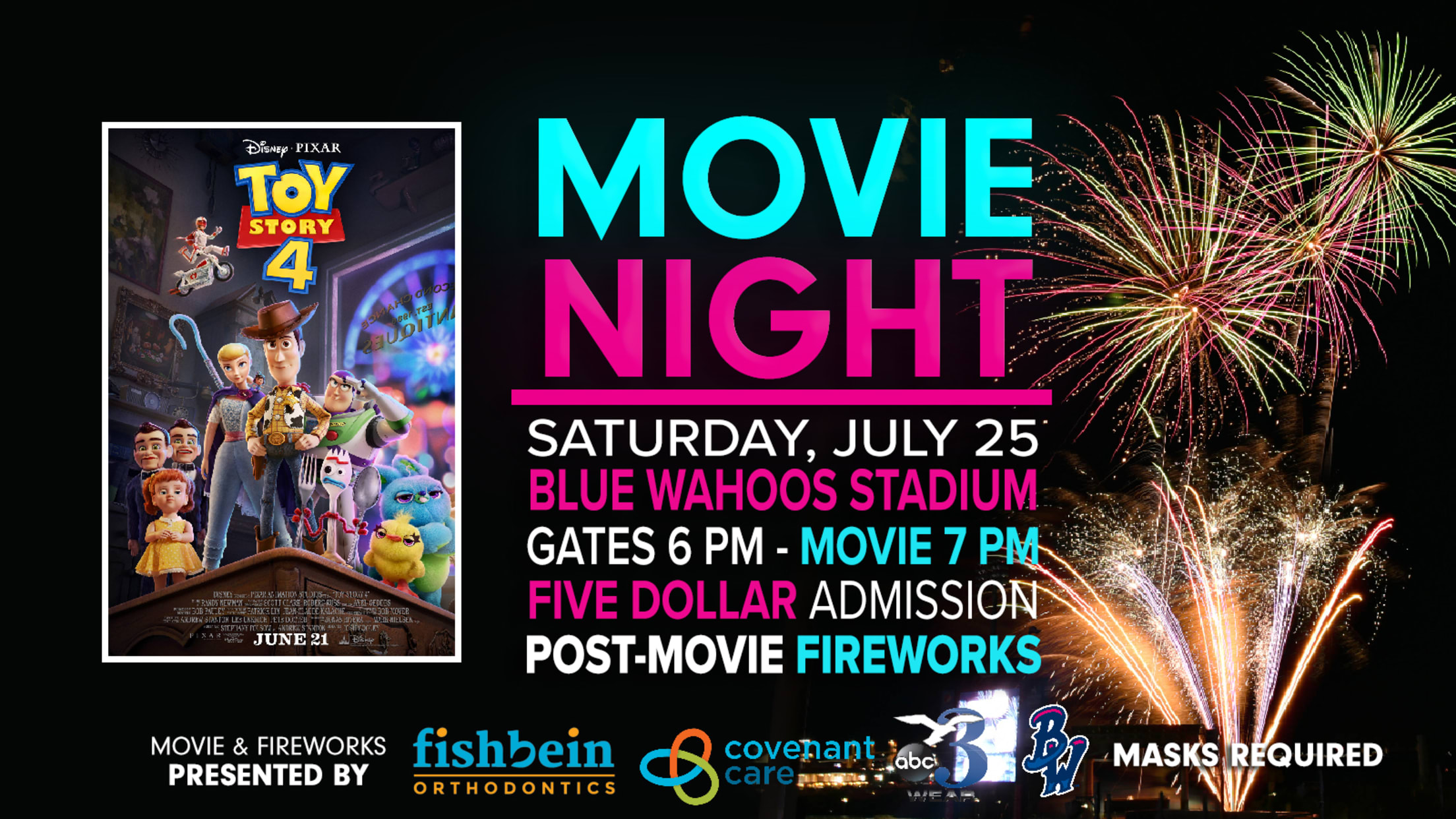 CLICK HERE to purchase tickets. The Summer Movie Series at Blue Wahoos Stadium continues on Saturday, July 25th at 7:00 PM with a special showing of Toy Story 4! Tickets are just $5 per person and include both the movie and a fireworks show thanks to Fishbein Orthodontics, Covenant Care,
Blue Wahoos Boast 24 Players From 2019 On MLB Rosters For Shortened Season, Including 20 With Twins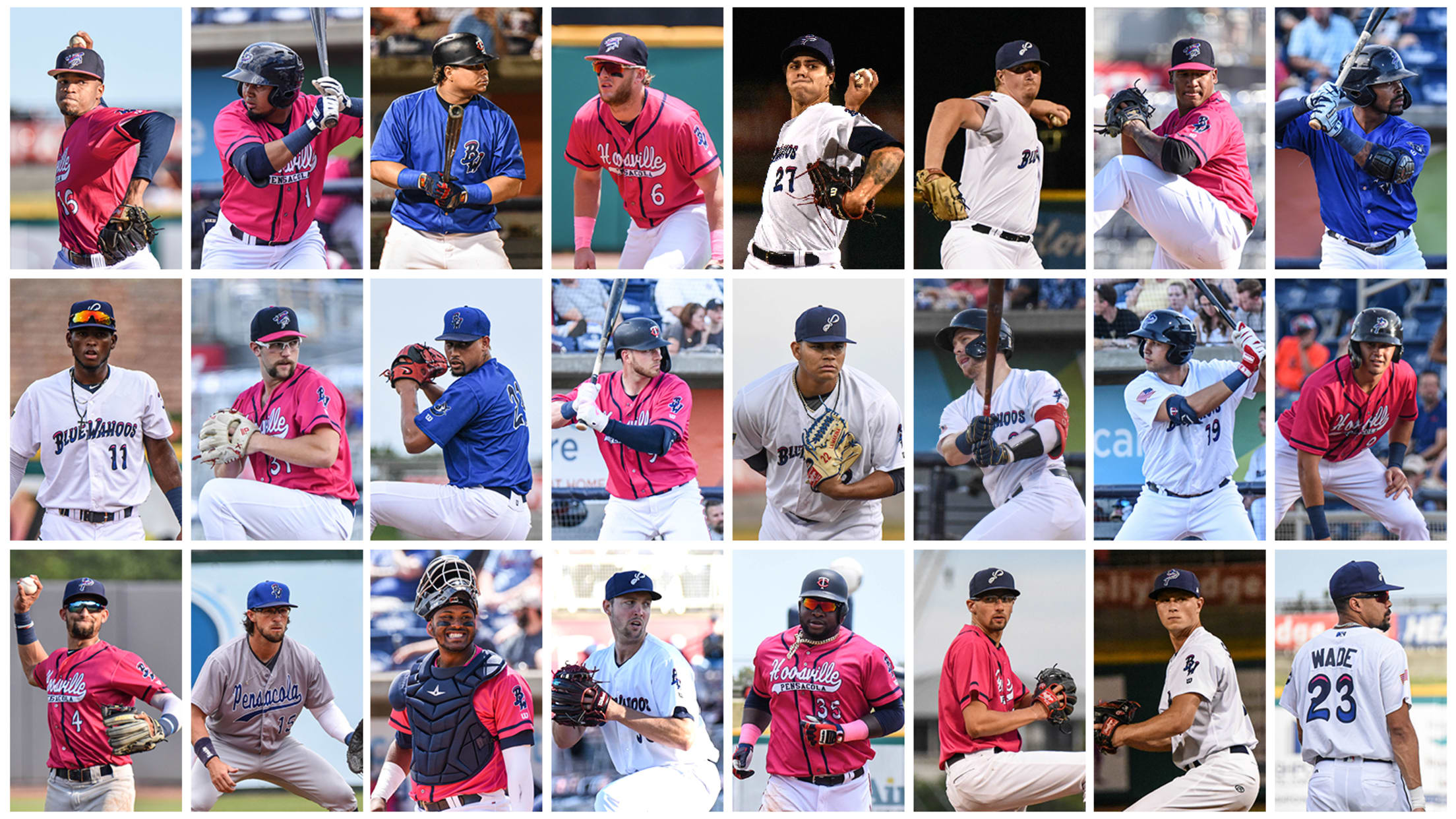 When the Minnesota Twins released Monday their 60-man roster for an abbreviated season, the Blue Wahoos had connections across every position. In fact, one third of the Twins' player pool for a 60-game season which starts either July 23-24, consists of players who wore a Blue Wahoos uniform for at
Blue Wahoos Stadium Reaches National Championship Of Best Of The Ballparks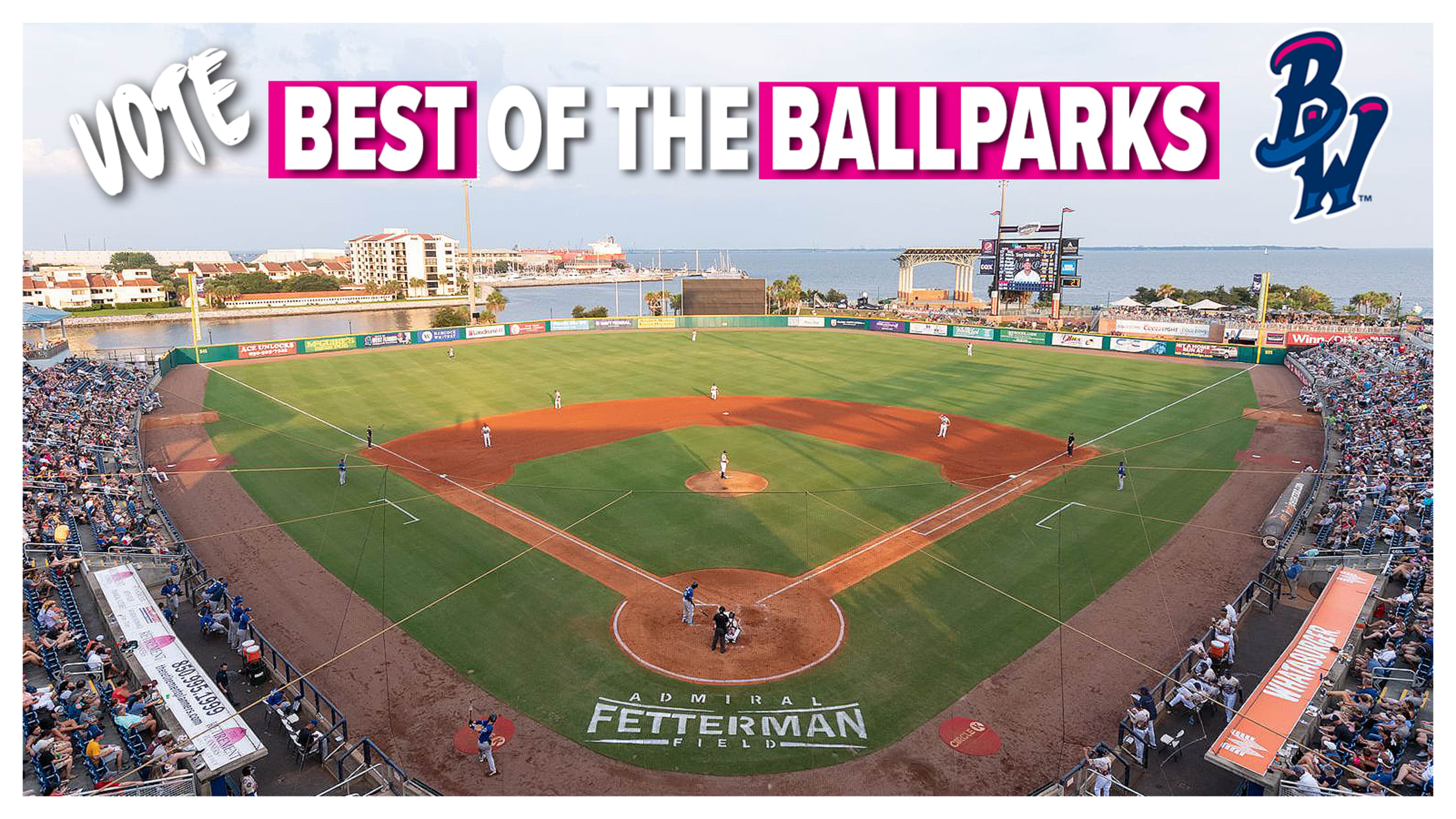 Pensacola's Blue Wahoos Stadium has reached the national championship round of the 2020 Ballpark Digest Best of the Ballparks contest. In the final round, Blue Wahoos Stadium is competing against Amarillo's "Hodgetown", the defending Best of the Ballparks champion, for the title of Best Double-A Ballpark. The title will be
Independence Day Celebration At Blue Wahoos Stadium Postponed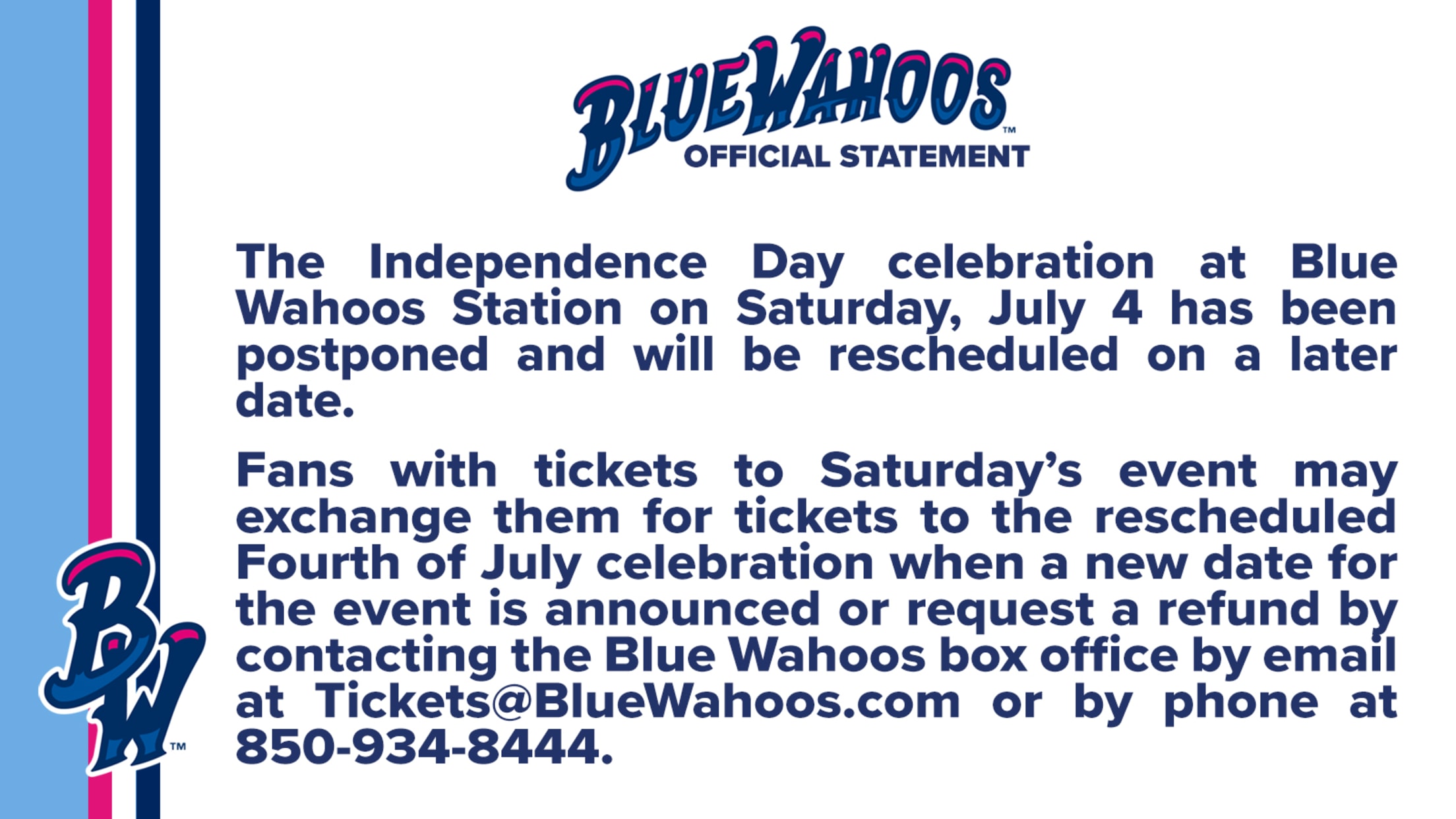 The Independence Day celebration at Blue Wahoos Stadium scheduled for Saturday, July 4 has been postponed due to public health concerns as COVID-19 cases remain near record highs in Escambia County and the state of Florida. "The health and safety of our fans and staff always comes first," team president
Movie & Fireworks Nights Return July 18th With Moana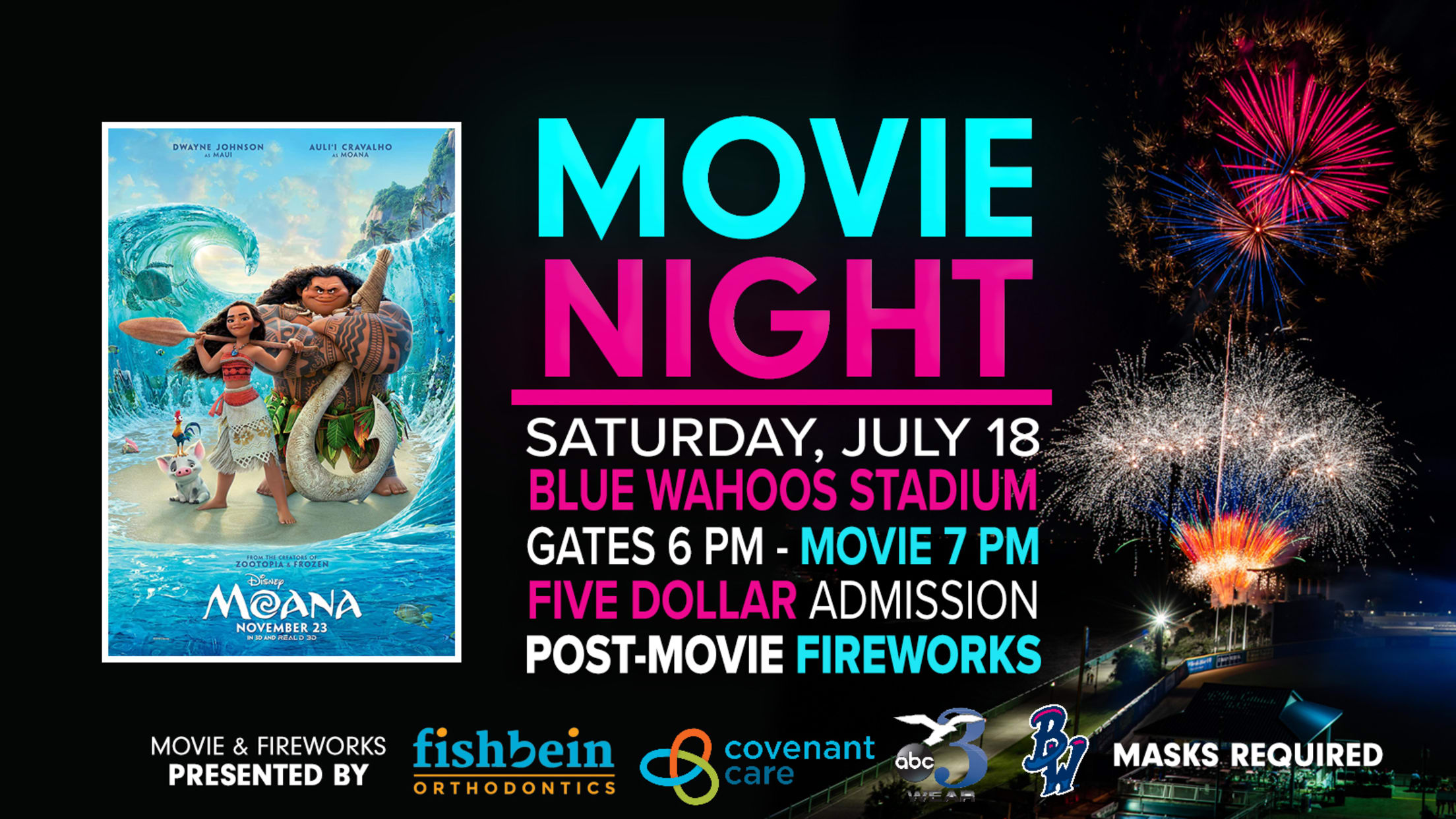 CLICK HERE to purchase tickets. Community Movie Nights at Blue Wahoos Stadium return on Saturday, July 18th at 7:00 PM! Tickets are just $5 per person and include a special showing of Moana and a fireworks show thanks to Fishbein Orthodontics, Covenant Care, and WEAR 3TV! Children (12 and under),
Without A Season, The Blue Wahoos Have Pivoted To Fill Void With Variety Of Ballpark Events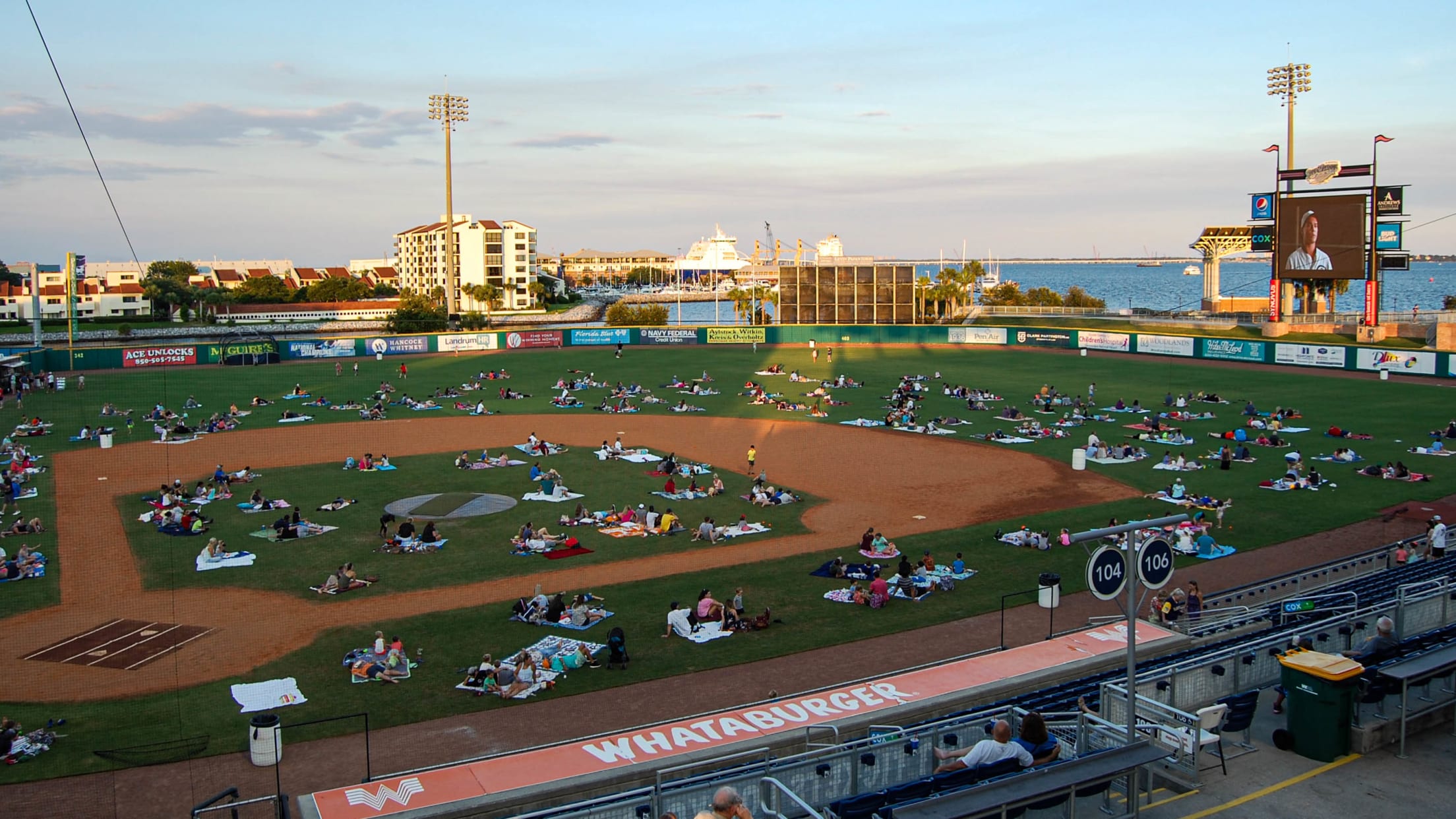 The first half of the 2020 Southern League season ended this week. Unfortunately, the Blue Wahoos have yet to play a game due to the COVID-19 pandemic and the chances that they play at all remain slim. While all 35 first half Blue Wahoos home game in Pensacola have been
Fathers And Their Kids Share Special Father's Day Experience At Blue Wahoos Stadium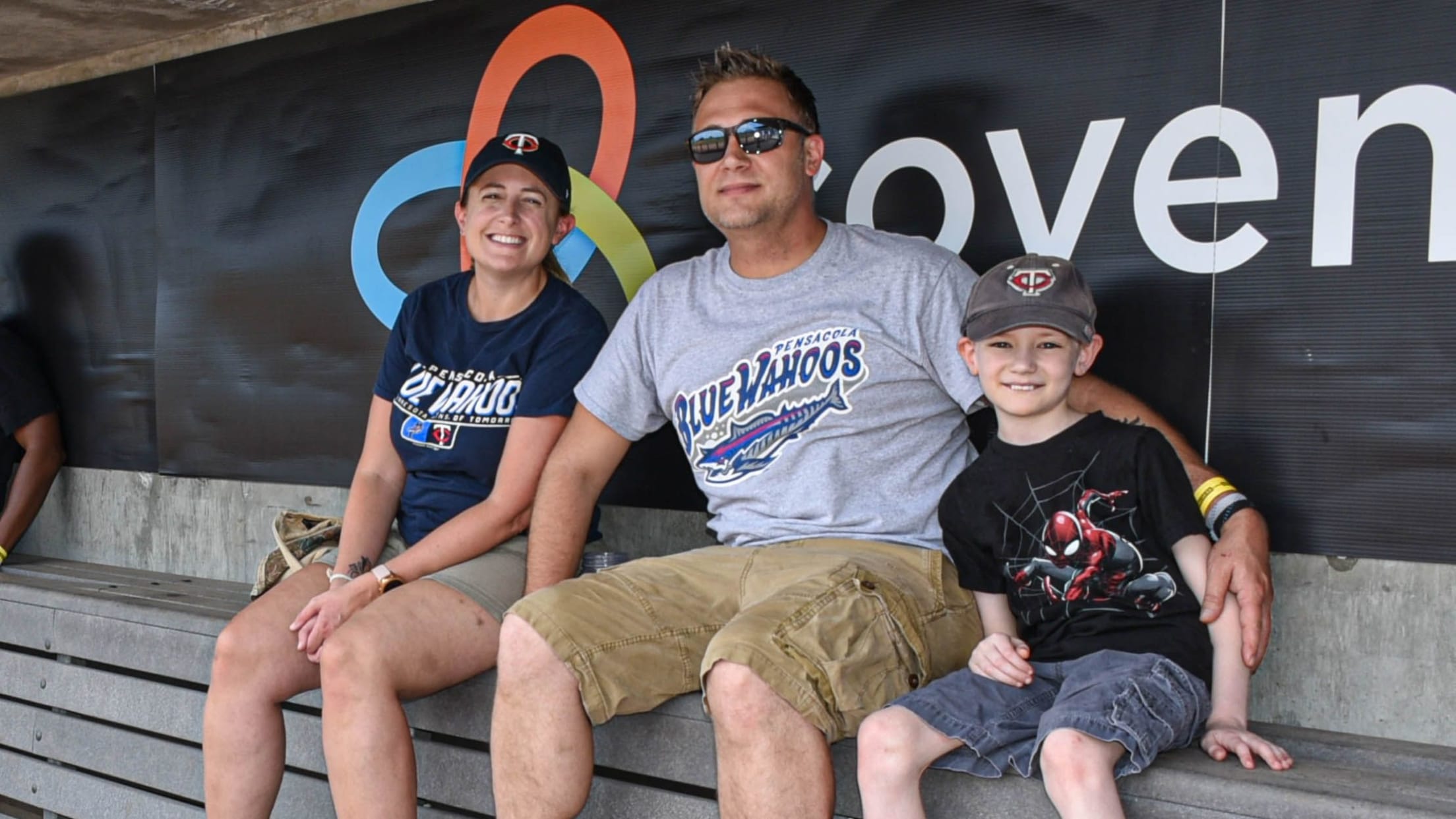 His wife, Stacy, kept the special gift a total surprise for husband Billy Lawrence, all the way into the parking lot Sunday at Blue Wahoos Stadium. She bought the Blue Wahoos' Father's Day "Dadzilla Experience" for him and 14-year-old son, Jacob, so they could have some memorable fun together on
Blue Wahoos Stadium To Host July 4th Celebration
Enjoy The Sandlot & Fireworks On Independence Day!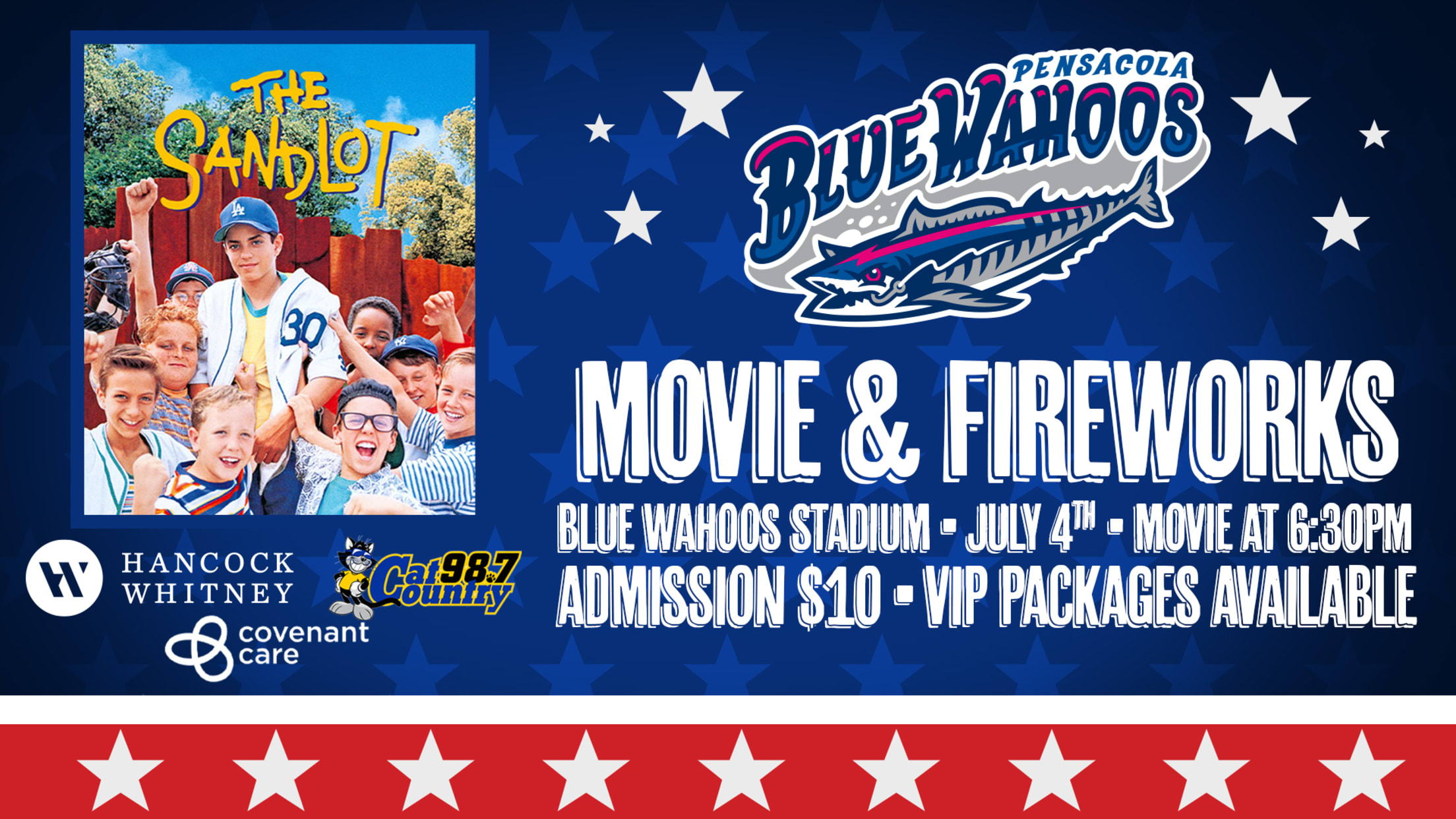 The annual Independence Day celebration at Blue Wahoos Stadium will return in 2020 bigger than ever before with the addition of a Movie Night to complement the area's largest fireworks show. In partnership with Hancock Whitney Bank, Covenant Care, and Cat Country 98.7 FM, the team will show the American