Hall of Fame Pitcher Don Sutton Remembered For His Love Of Pensacola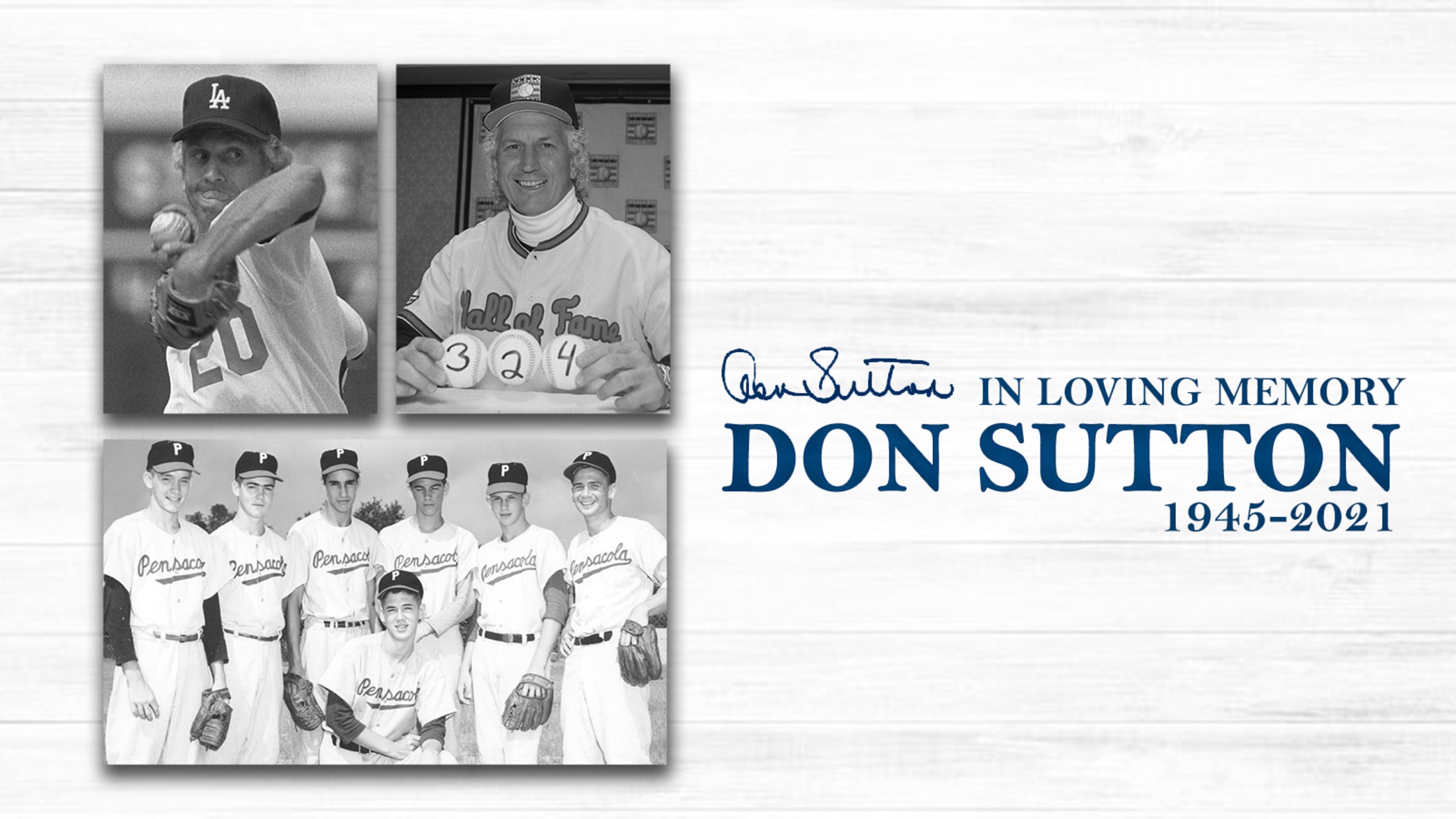 The first meeting with Don Sutton is a memory forever cherished. It was March 1988. Dodgertown in Vero Beach. The former spring training home of the Los Angeles Dodgers. A shrine to their distinguished history in baseball, going all the way back to their days as the Brooklyn Dodgers. This
College Baseball Returns To Blue Wahoos Stadium On Saturday, January 30th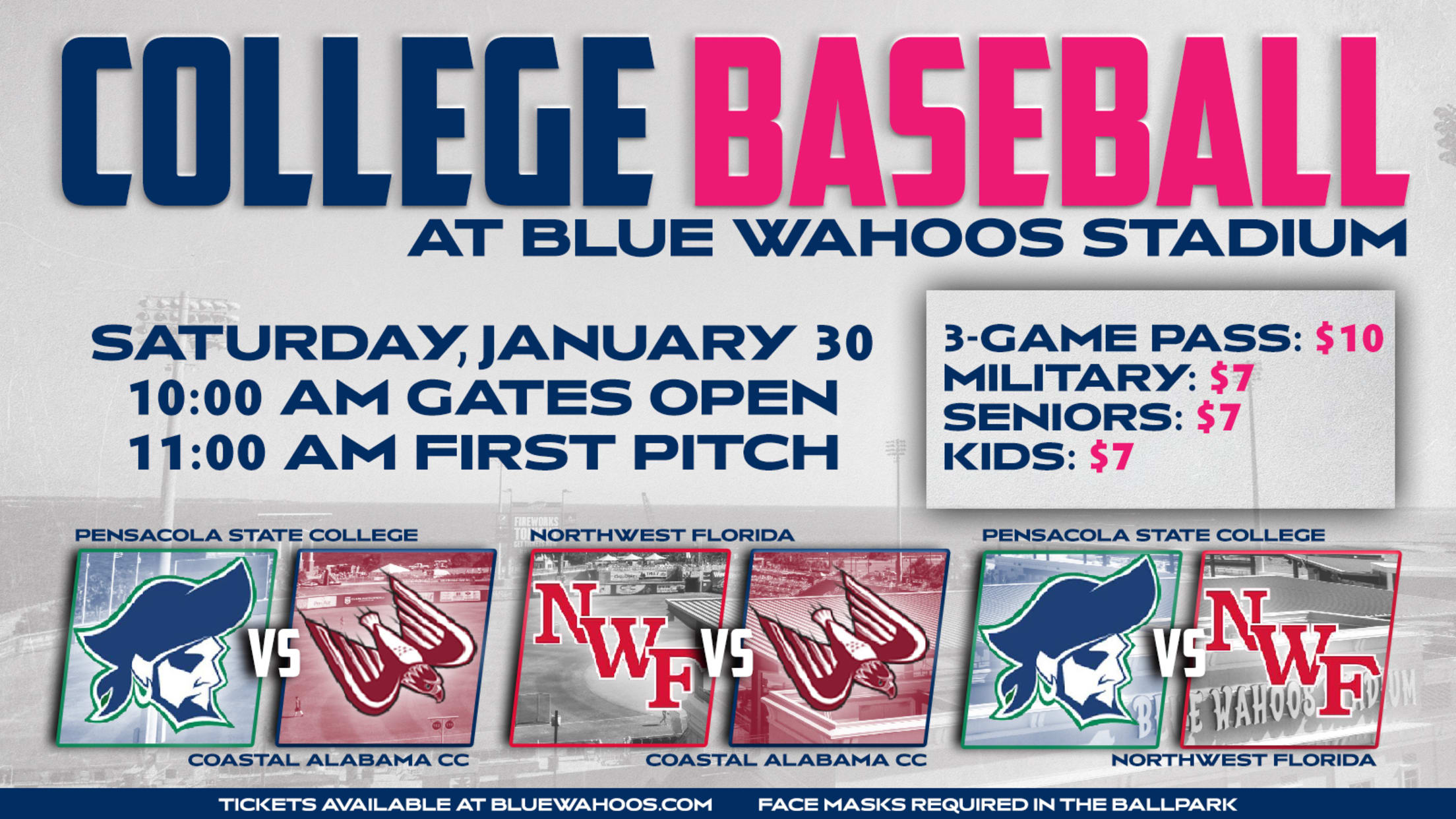 CLICK HERE FOR TICKETS Blue Wahoos Stadium will host its first baseball games of the new year on Saturday, January 30th as Pensacola State College, nationally-ranked Northwest Florida State College, and Coastal Alabama Community College compete in a three-game day-long tournament. "This is something special for each program, each team,"
Blue Wahoos Airbnb Feats: 70 Guest Stays, 24 States, 64,000 Miles Traveled, 5-Star Acclaim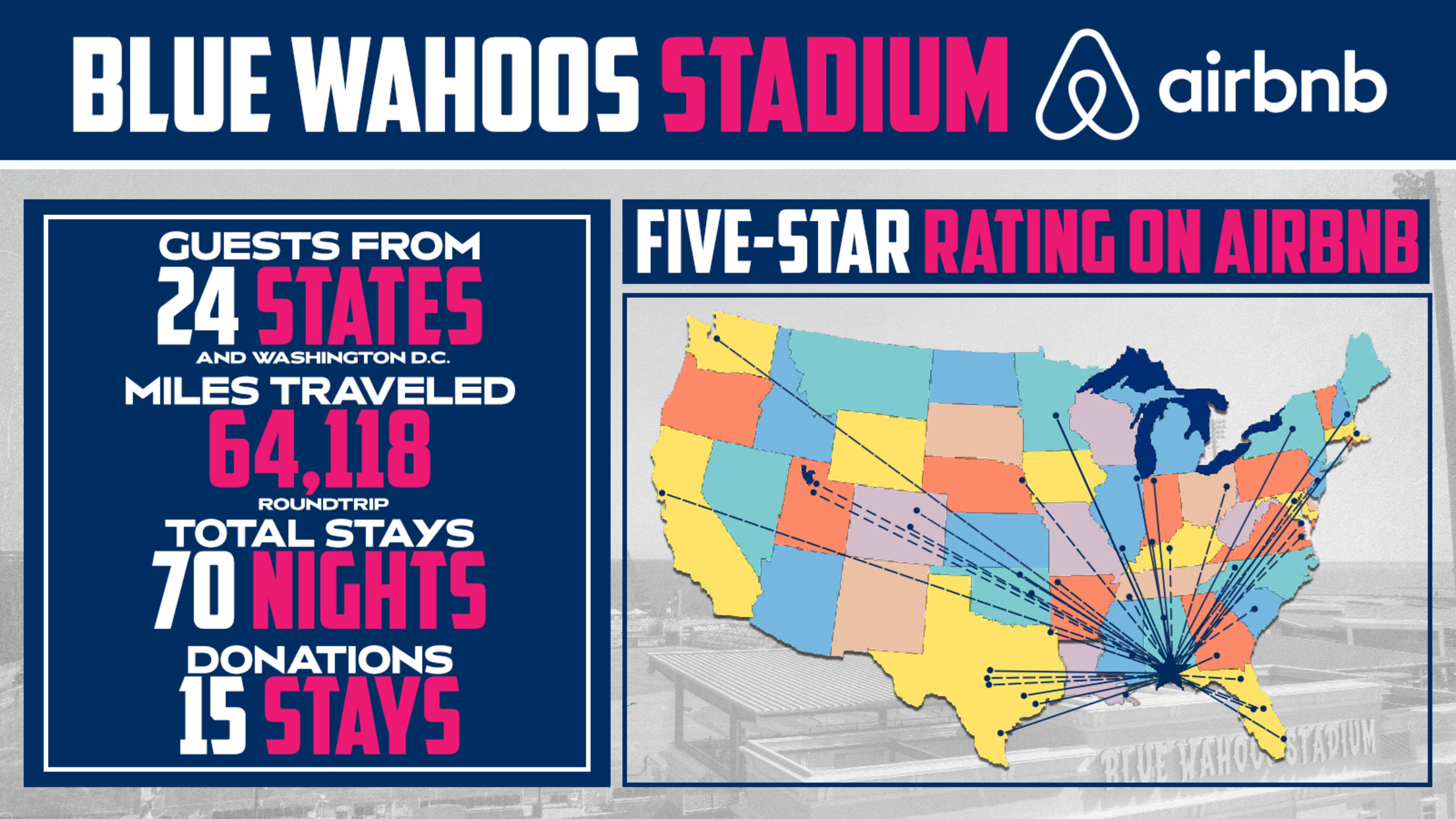 When launched eight months ago, the Blue Wahoos had no idea their unique, Airbnb stadium experience, would create such an impact. The numbers illustrate a defining pronouncement. In 2020, the year without a baseball season at Blue Wahoos Stadium, there have been 70 guest stays, including the first two weeks,
Familiarity Brings Respect As Blue Wahoos Begin New Partnership With Miami Marlins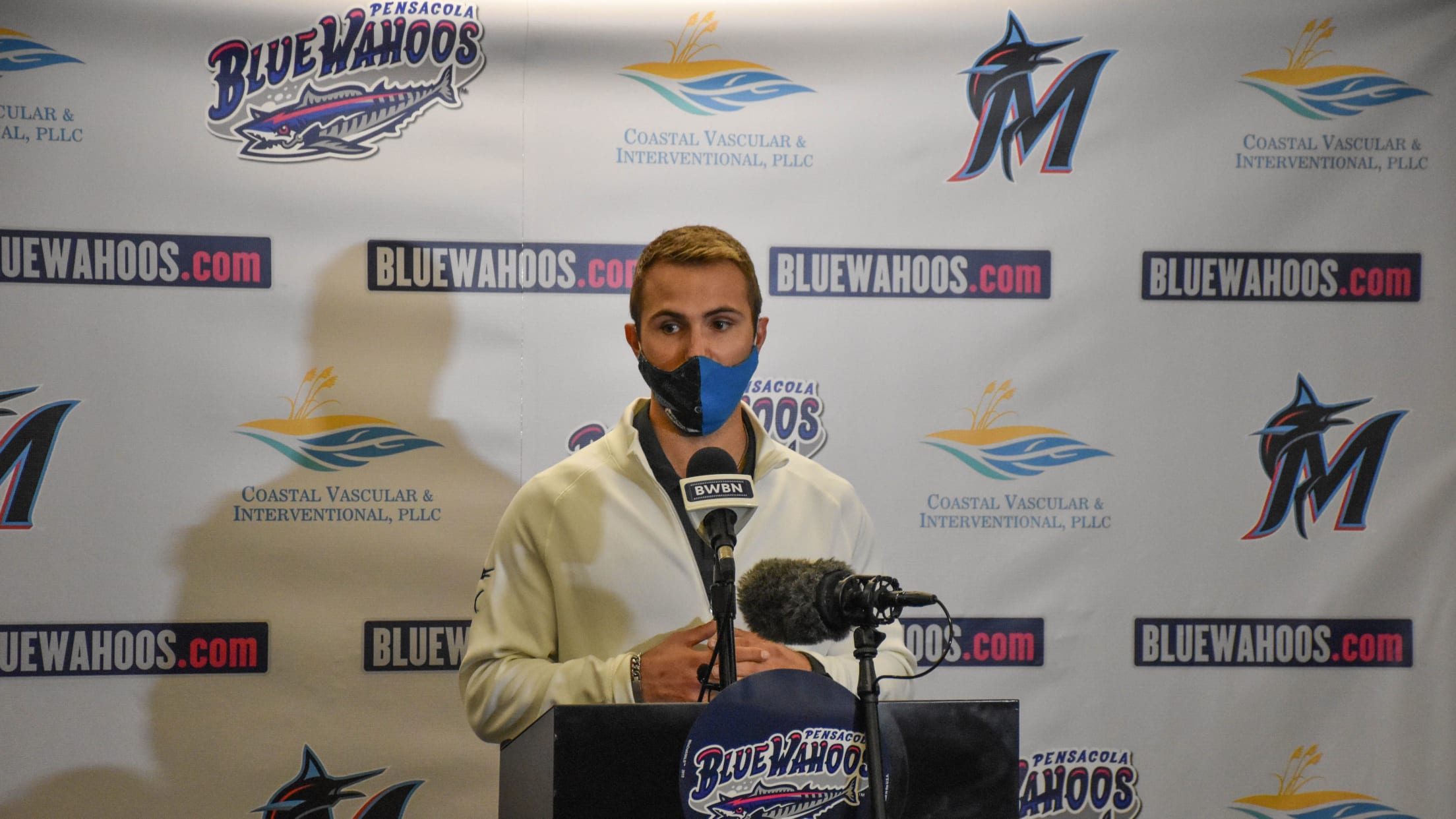 As co-members of the Southern League, the Miami Marlins had familiarity with the Pensacola Blue Wahoos and their distinction in Minor League Baseball. There is now a direct connection. Mutual respect gained from the Marlins having the Jacksonville Jumbo Shrimp as their former Double-A affiliate has been reinforced in Pensacola's
Reunion Of Illinois Travel Ball Team Creates Special Year Finale For Blue Wahoos Airbnb Experience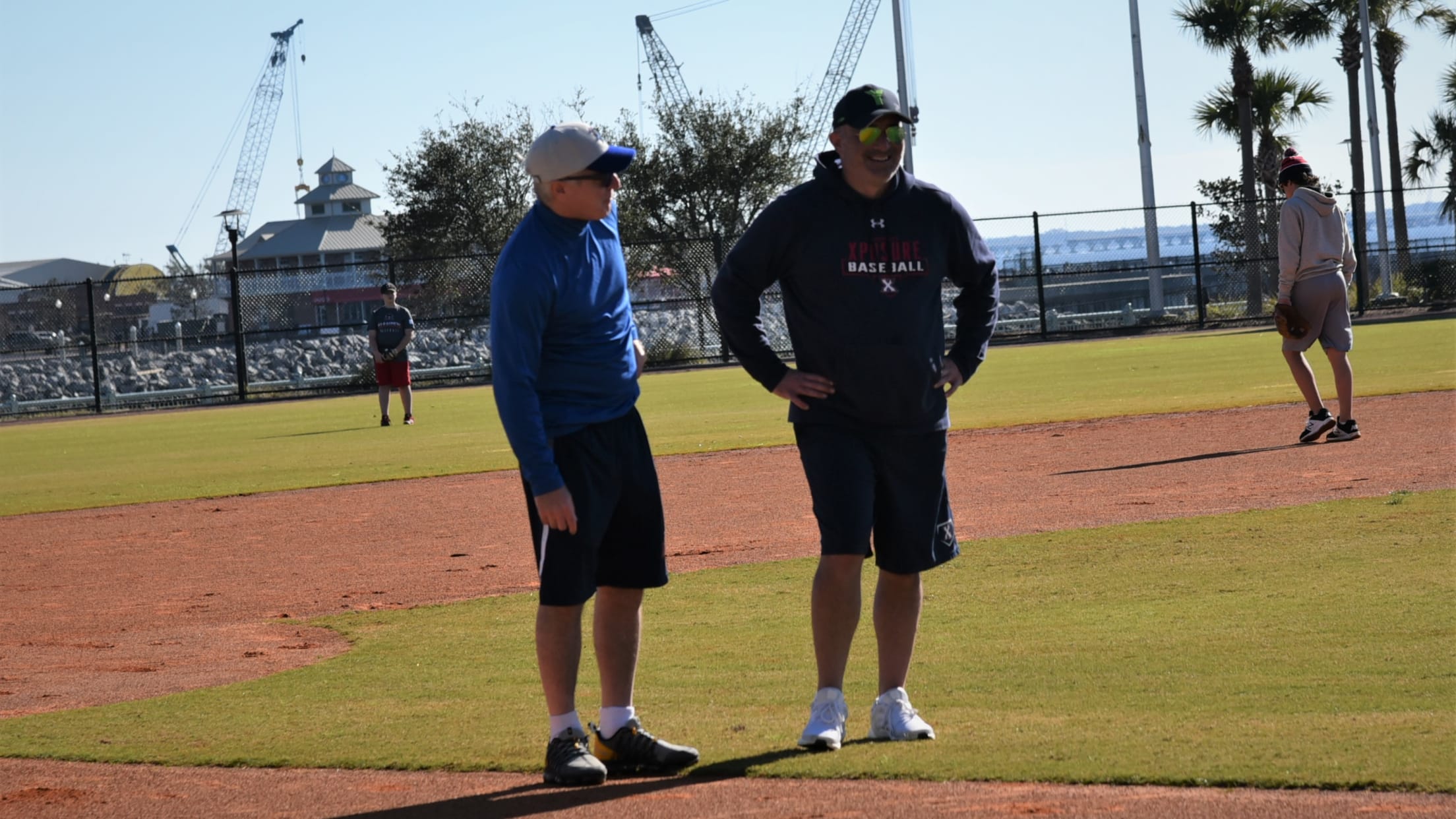 His parents were careful to keep a surprise when Charlie Faoro traveled to Pensacola this week with former teammates from their Illinois youth travel ball team. The group rented a large house. The plan was for the boys and families to escape the winter of Chicago for a few days.
Studer Reflects On Deals That Brought Blue Wahoos To Pensacola On 10-Year Anniversary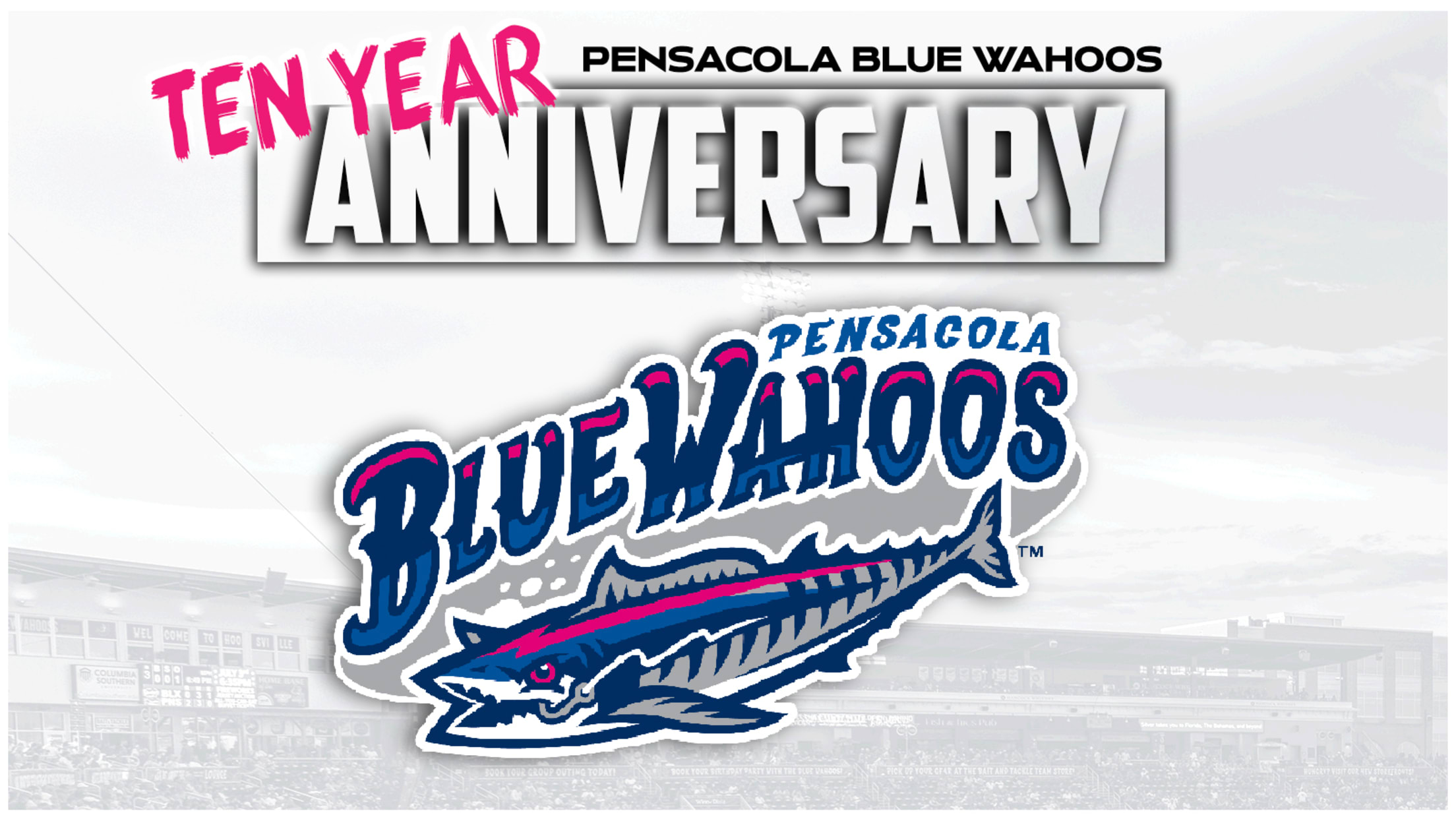 A recent December weekend provided team owners Quint and Rishy Studer an opportunity to stop by Blue Wahoos Stadium and take in the scenery. In Community Maritime Park, with the ballpark overlooking, people were jogging. Riding bikes along Pensacola Bay. Exercising in the grass. Footballs were being tossed. Others played
Pensacola Blue Wahoos Invited To Become Miami Marlins Double-A Affiliate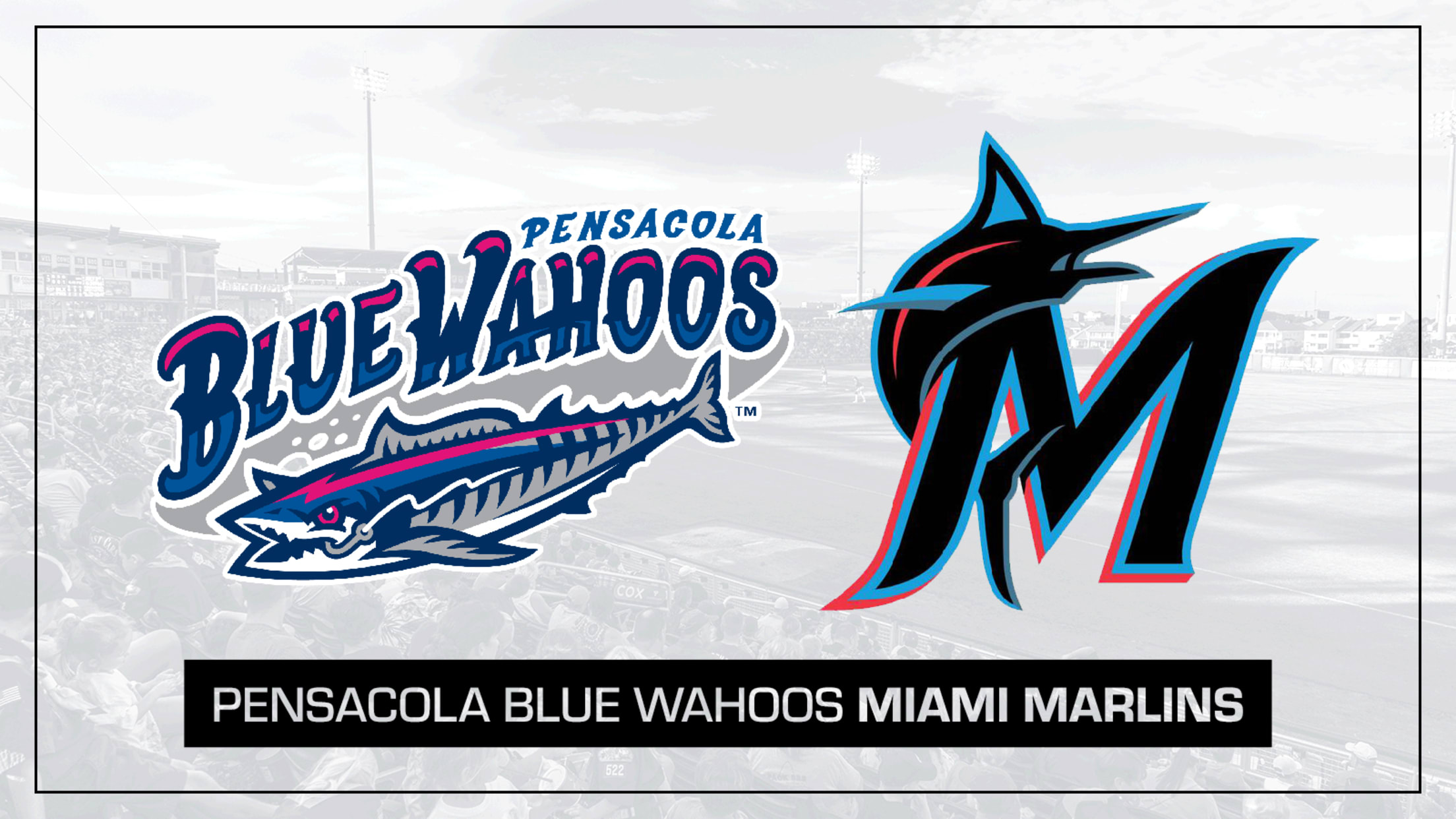 The Pensacola Blue Wahoos received a formal invitation from Major League Baseball to become the Double-A affiliate of the Miami Marlins on Wednesday. "We are very excited to be invited to partner with the Miami Marlins," Blue Wahoos owner Quint Studer said. "The Marlins franchise, fresh off a trip to
Winning Coveted Bob Freitas Award Gives Blue Wahoos Historic 2020 Sweep Of Top MILB Honors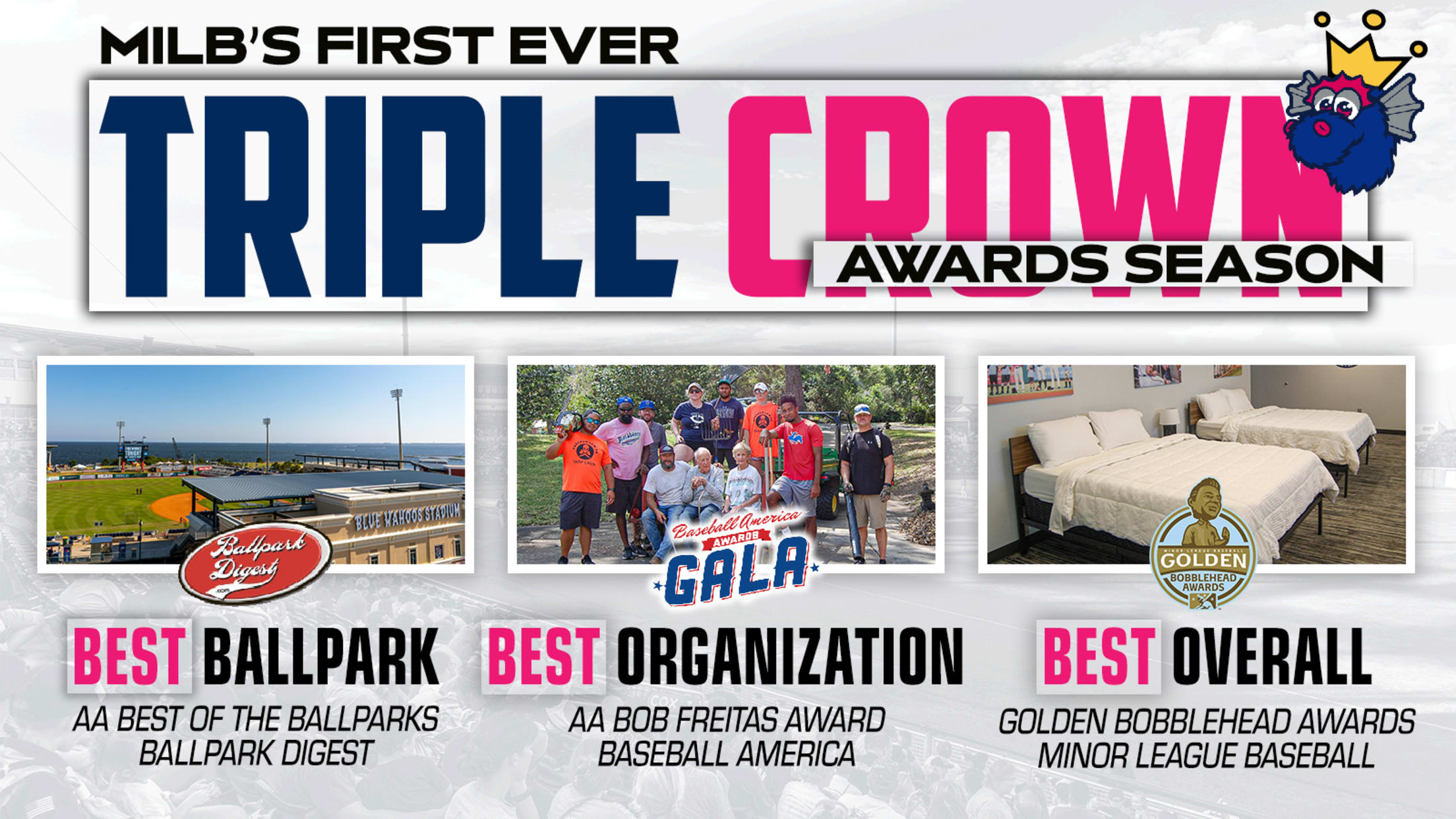 In a year without a season, the Blue Wahoos have earned a historic sweep of Minor League Baseball's three most prestigious awards. The final bow was applied December 3 when Baseball America lauded the Blue Wahoos with the prestigious Bob Freitas Award as the top Double-A organization of 2020. It
Blue Wahoos Named 2020 Double-A Organization Of The Year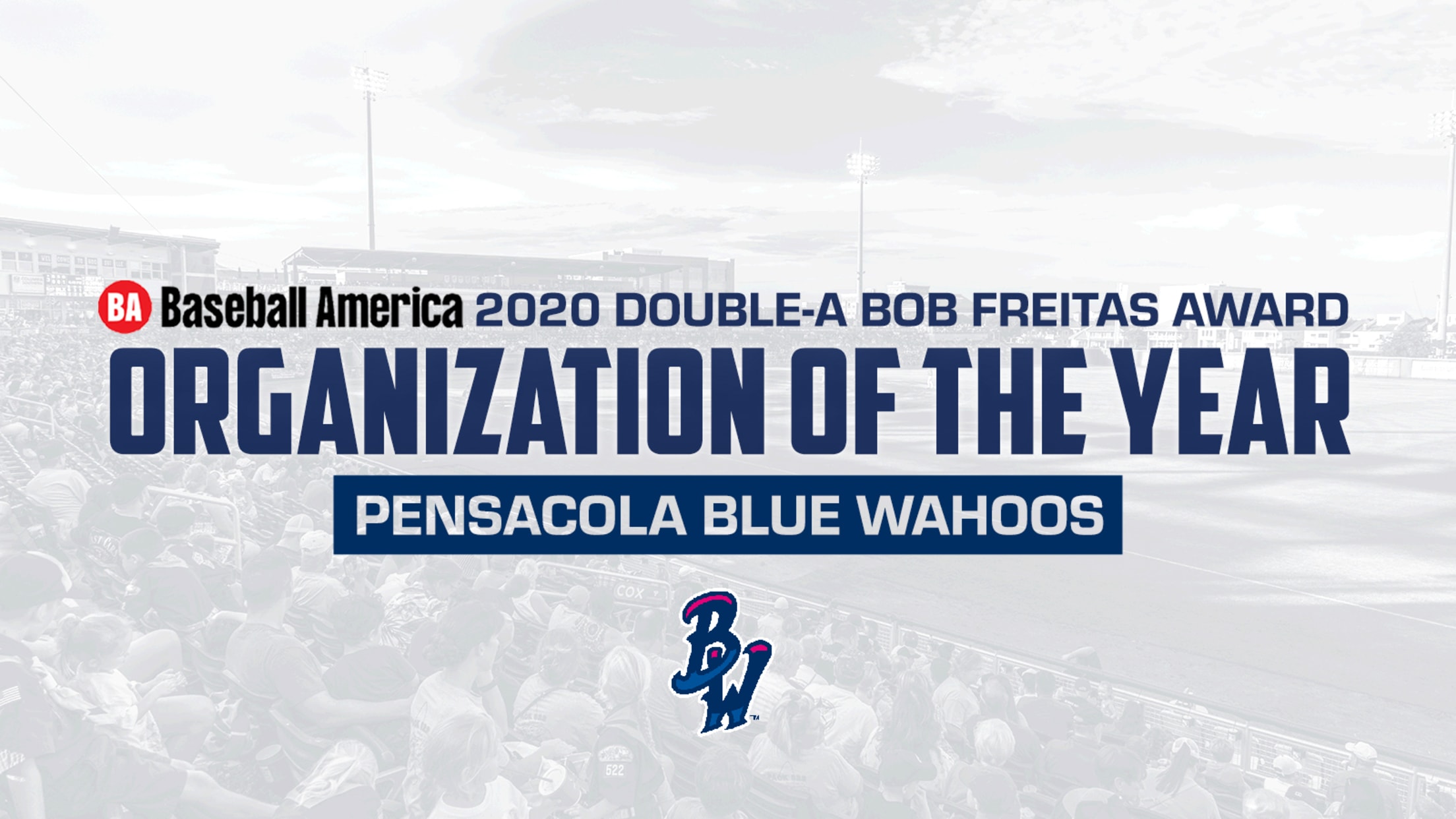 Baseball America announced Thursday that the Pensacola Blue Wahoos have been selected as the 2020 recipient of the Double-A Bob Freitas Award, given to the organization of the year at each level of the Minor Leagues. "We're proud to have played a role in making our community a better place
Blue Wahoos Provide Special Covenant Care Wish For Beloved Youth Baseball Coach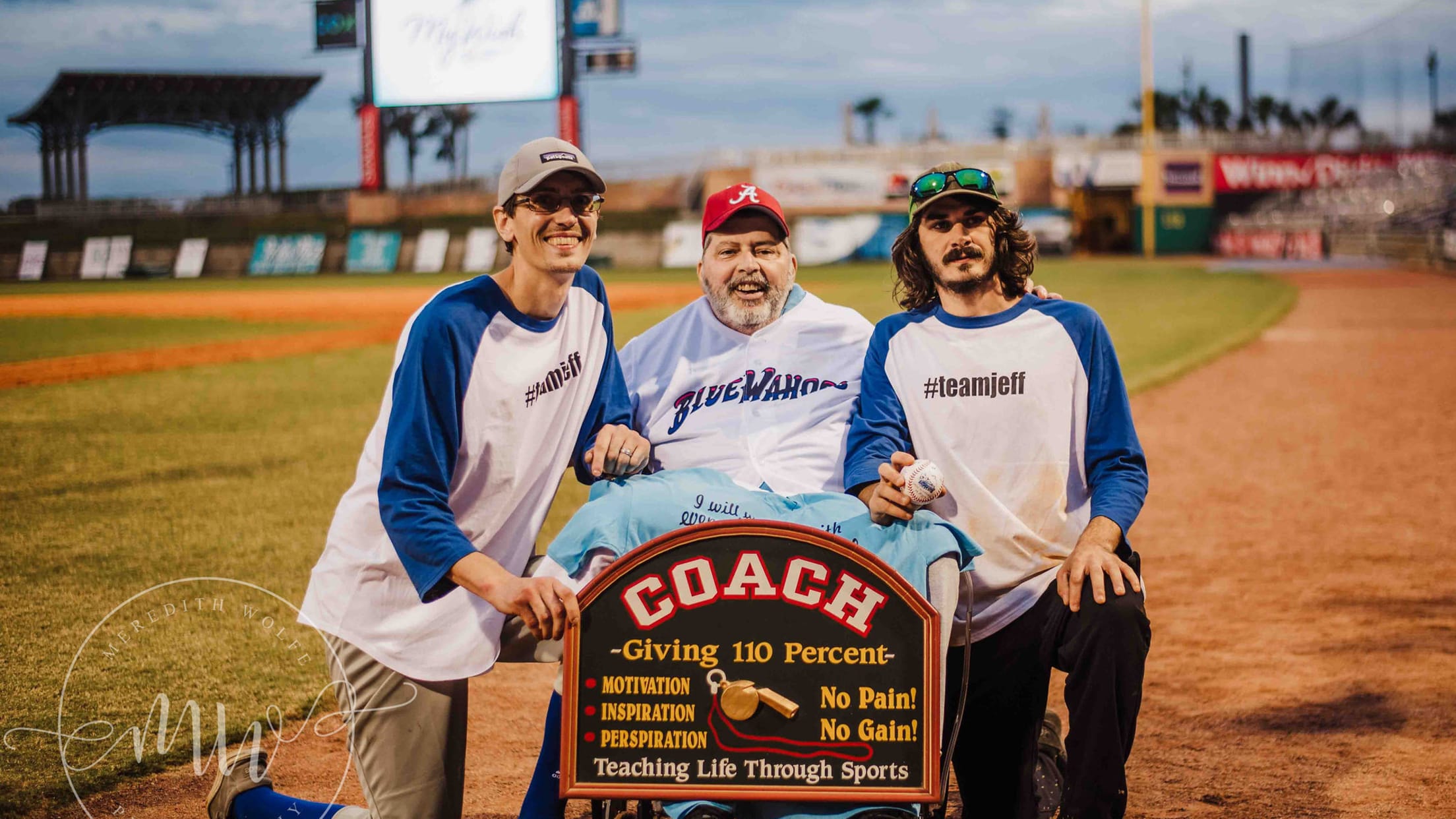 The hallway entrance doors opened, providing Jeff LaMonte first glimpse of the gathering ready to embrace him on the field at Blue Wahoos Stadium. As he was slowly guided in a wheelchair down the dugout ramp, joyful surprise enveloped his face. Standing near home plate were friends and relatives. Some
White Tie Rock Ensemble To Return To Ballpark For Christmas Concert!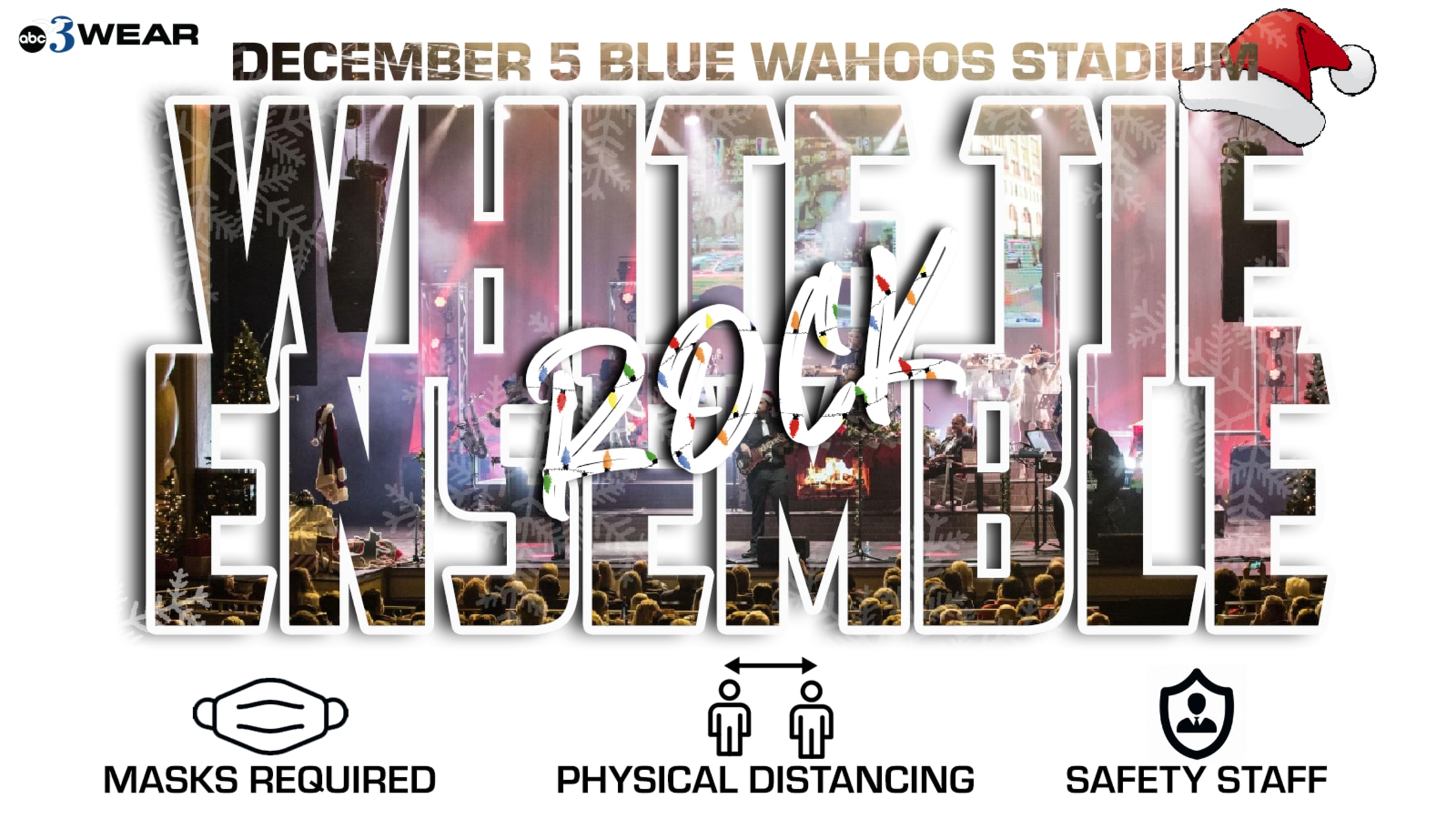 CLICK HERE TO GET TICKETS
The Perfect Gift: Kazoo's Ugly Christmas Sweater Holiday Pack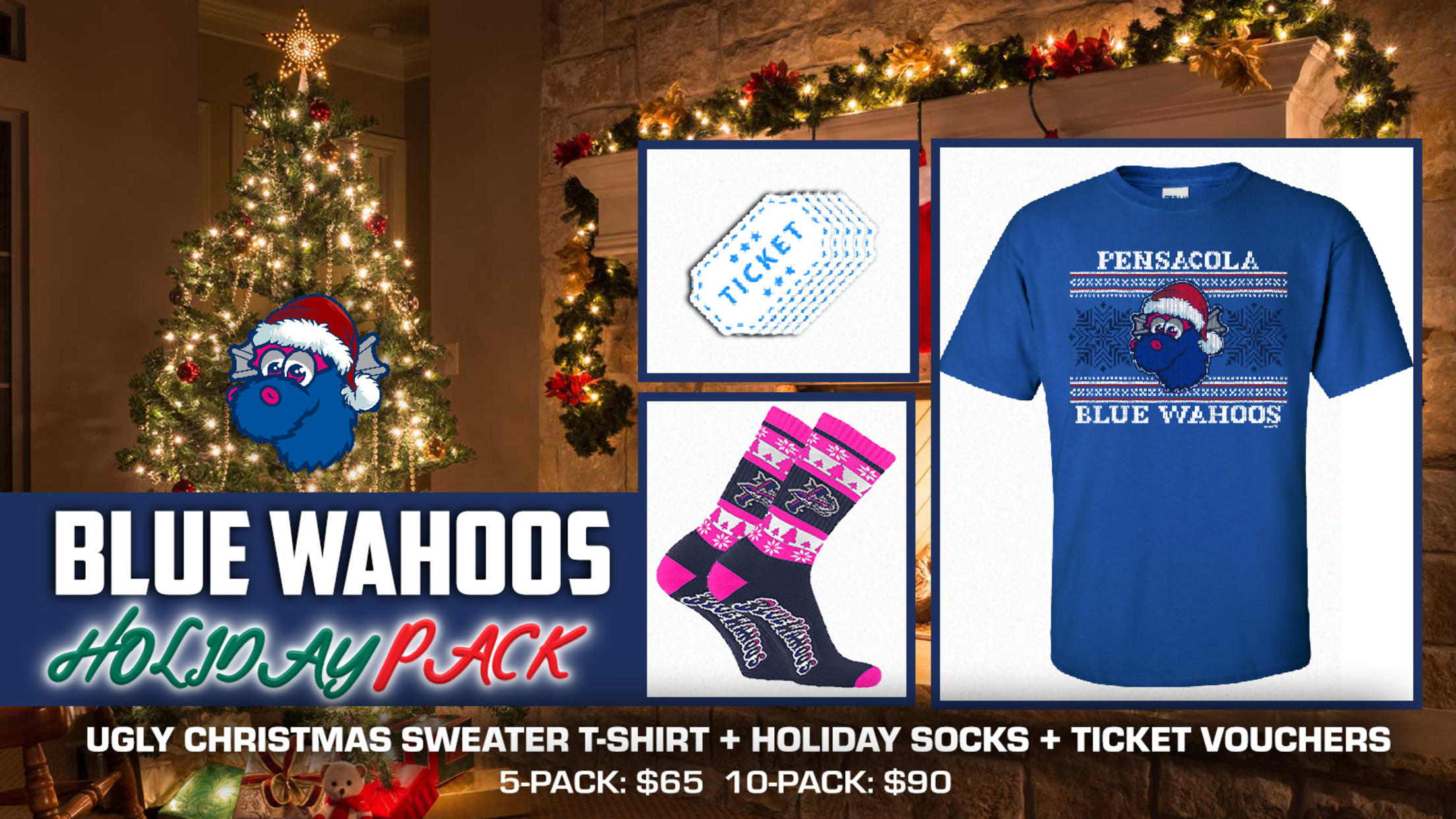 Looking for the perfect holiday gift for the baseball fan in your life? Kazoo's got you covered! Pick up Kazoo's Holiday Pack and get:
A Kazoo Ugly Sweater Holiday T-Shirt
A pair of Blue Wahoos holiday socks
Your choice of 5 of 10 undated ticket vouchers for
Three Players From Blue Wahoos 2019 Playoff Season Added To Twins Ahead Of Rule 5 Draft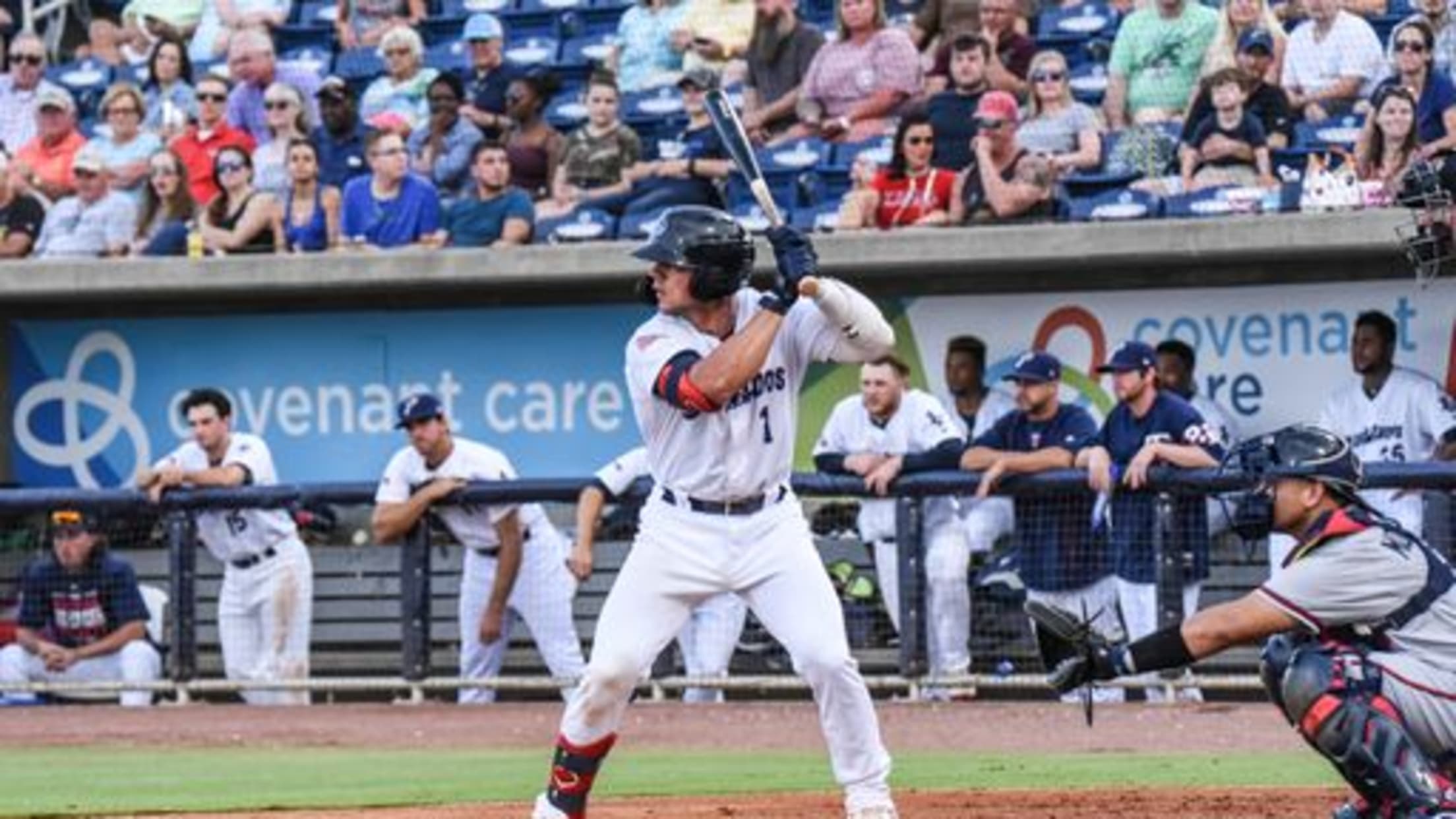 Three players who had impact in the Pensacola Blue Wahoos success in the 2019 playoff season – pitchers Jordan Balazovic and Bailey Ober, along with catcher Ben Rortvedt -- were added Friday to the Minnesota Twins roster. The moves secure the players' future with the Twins ahead of Major League
Big Changes May Be Coming For Minor League Baseball
How ongoing MLB/MiLB negotiations may impact Pensacola fans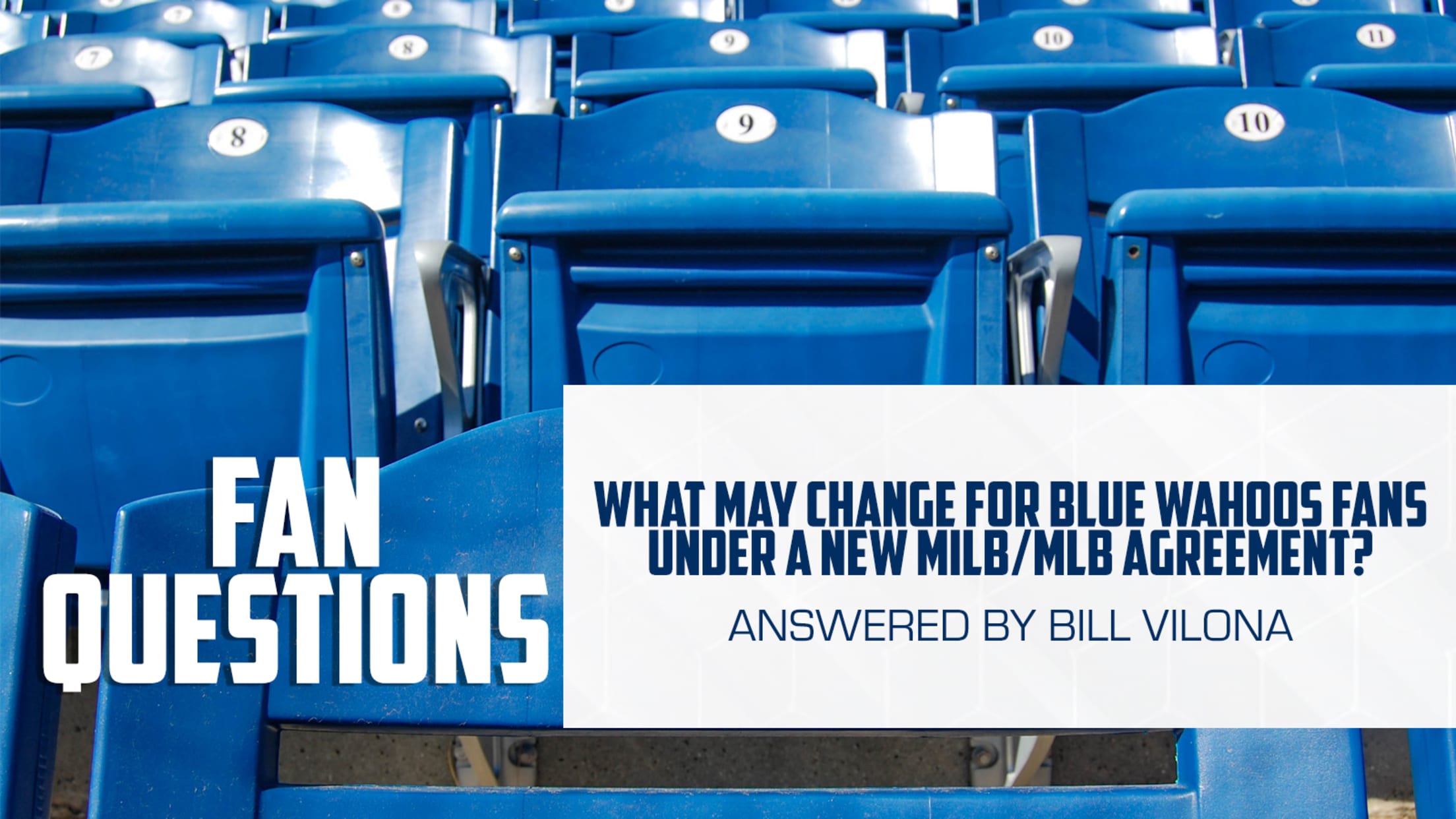 For many baseball fans across the nation, the ongoing negotiations between Major and Minor League Baseball have left more questions than answers over the past several months. Talk of teams facing elimination, geographic realignment, affiliation changes, and new standards and requirements have been frequent on baseball news sites, leading many
U.S. Marine Corps Hold Special Birthday Ceremony At Blue Wahoos Stadium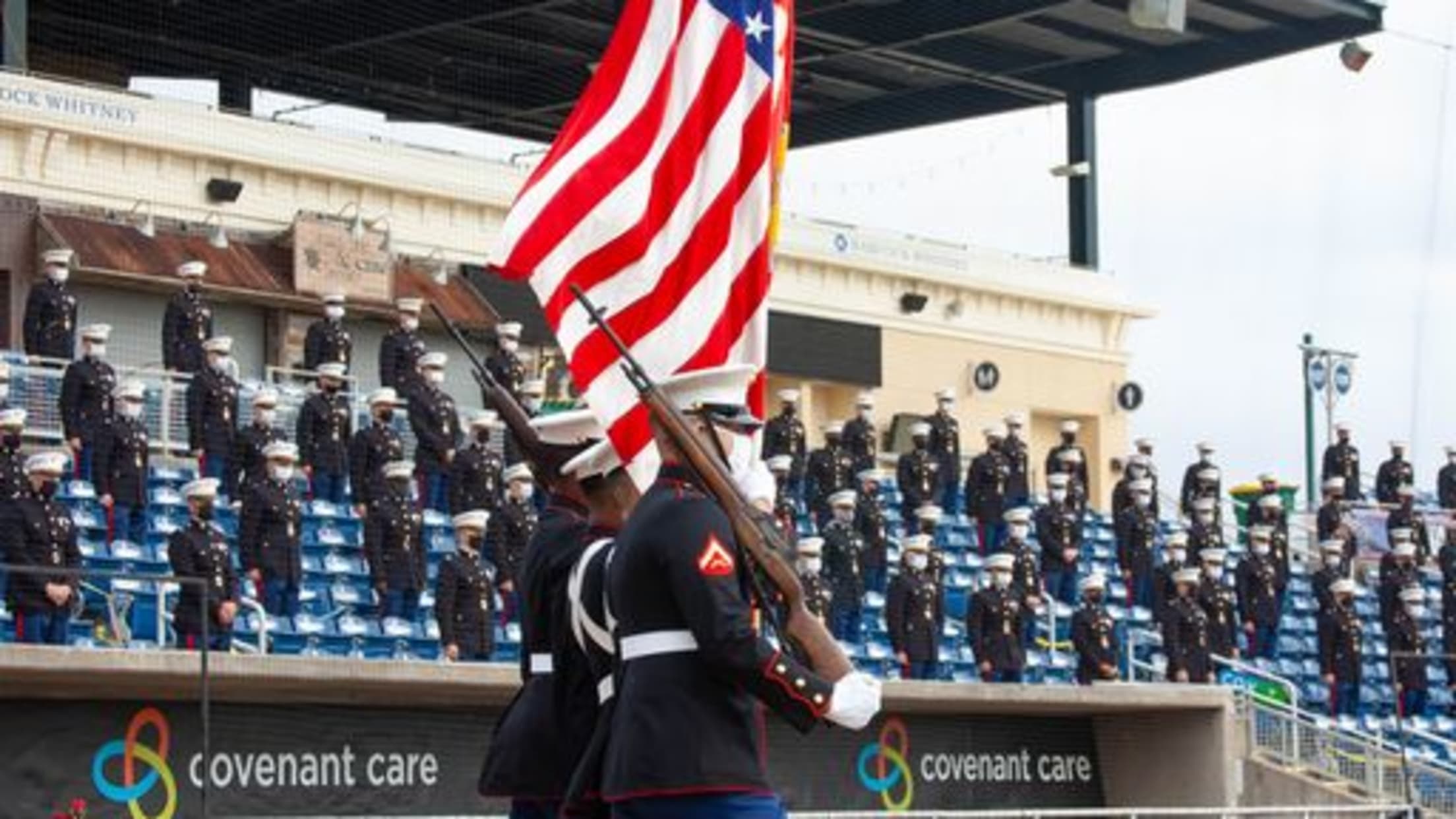 A special moment in American history was honored Tuesday morning at Blue Wahoos Stadium. More than 400 U.S. Marines gathered for commemoration of the 245th birthday of the Marine Corps, complete with a traditional cake cutting ceremony and recognition of service. Across the nation, Tuesday marked another milestone in the
Blue Wahoos Stadium Airbnb Wins Two Golden Bobblehead Awards
Blue Wahoos win Golden Bobblehead Award for Best Overall Promotion and Best Non-Gameday Event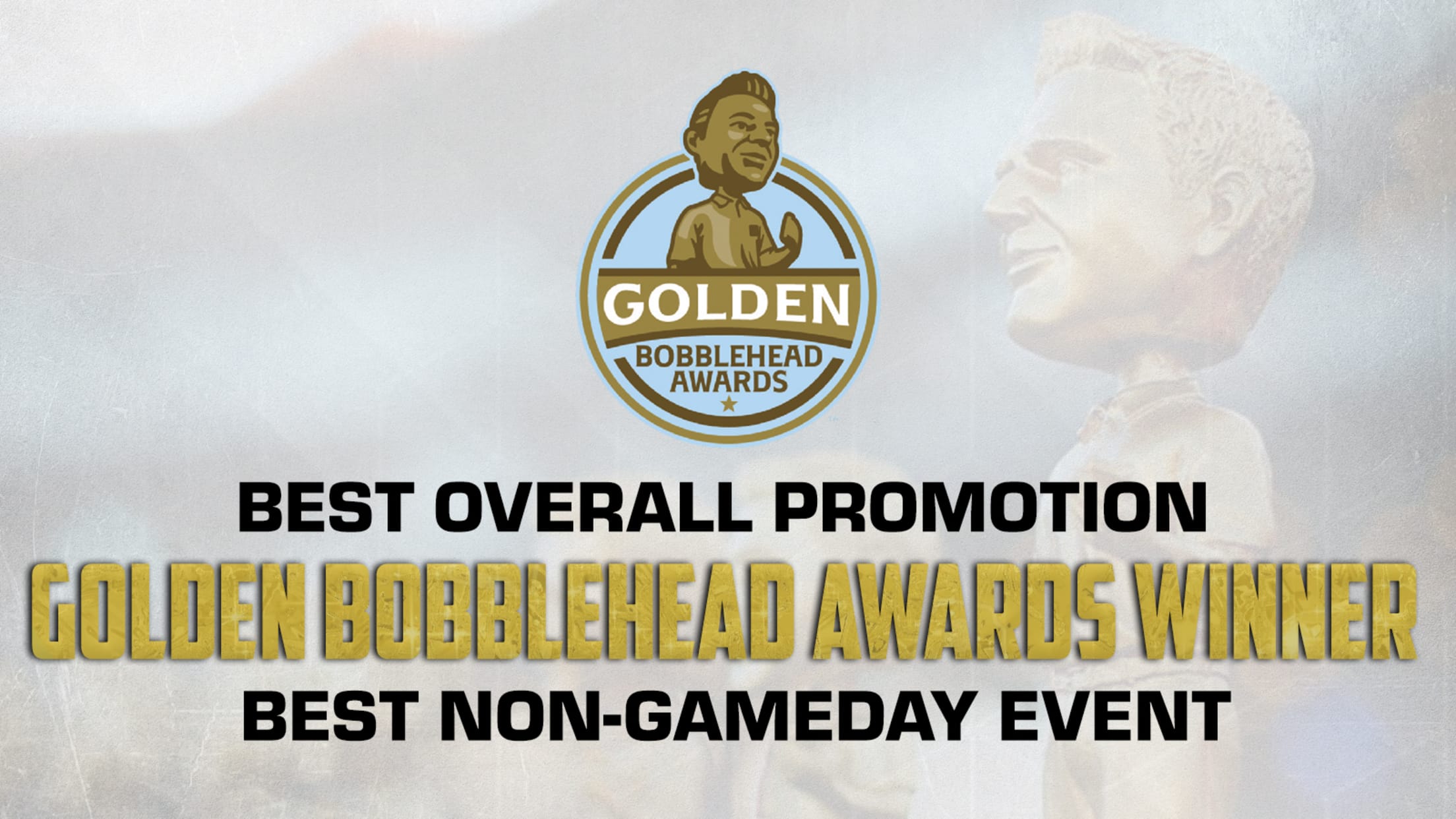 Minor League Baseball announced at Wednesday's Innovator Summit that the Pensacola Blue Wahoos have been selected as the Golden Bobblehead Award winner for both the "Best Non-Gameday Event" and "Best Overall Promotion" of 2020 for their innovative first-of-its-kind ballpark Airbnb. "It is a huge honor for the Blue Wahoos to
Press Box At Blue Wahoos Stadium Dedicated In Memory Of John Appleyard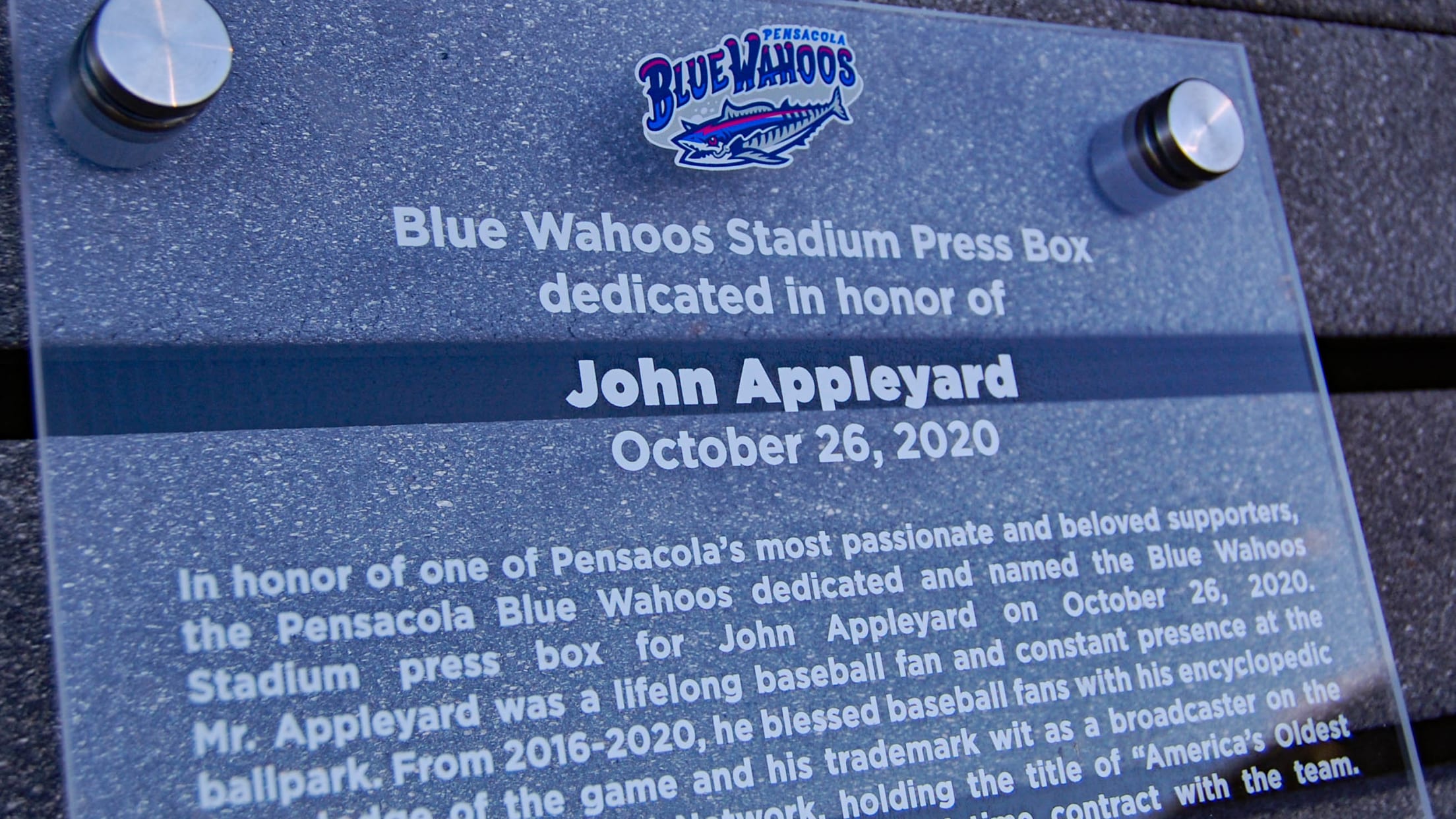 The Pensacola Blue Wahoos announced Monday that the press box at Blue Wahoos Stadium has been dedicated in memory of John Appleyard. Mr. Appleyard, Pensacola's foremost historian, served as a radio broadcaster for the Blue Wahoos from 2016-2020, signing a lifetime contract with the team in 2018. At the conclusion
Mullet Mania Takes Hold As Blue Wahoos Revive Hairdo Contest, Hats, Theme Event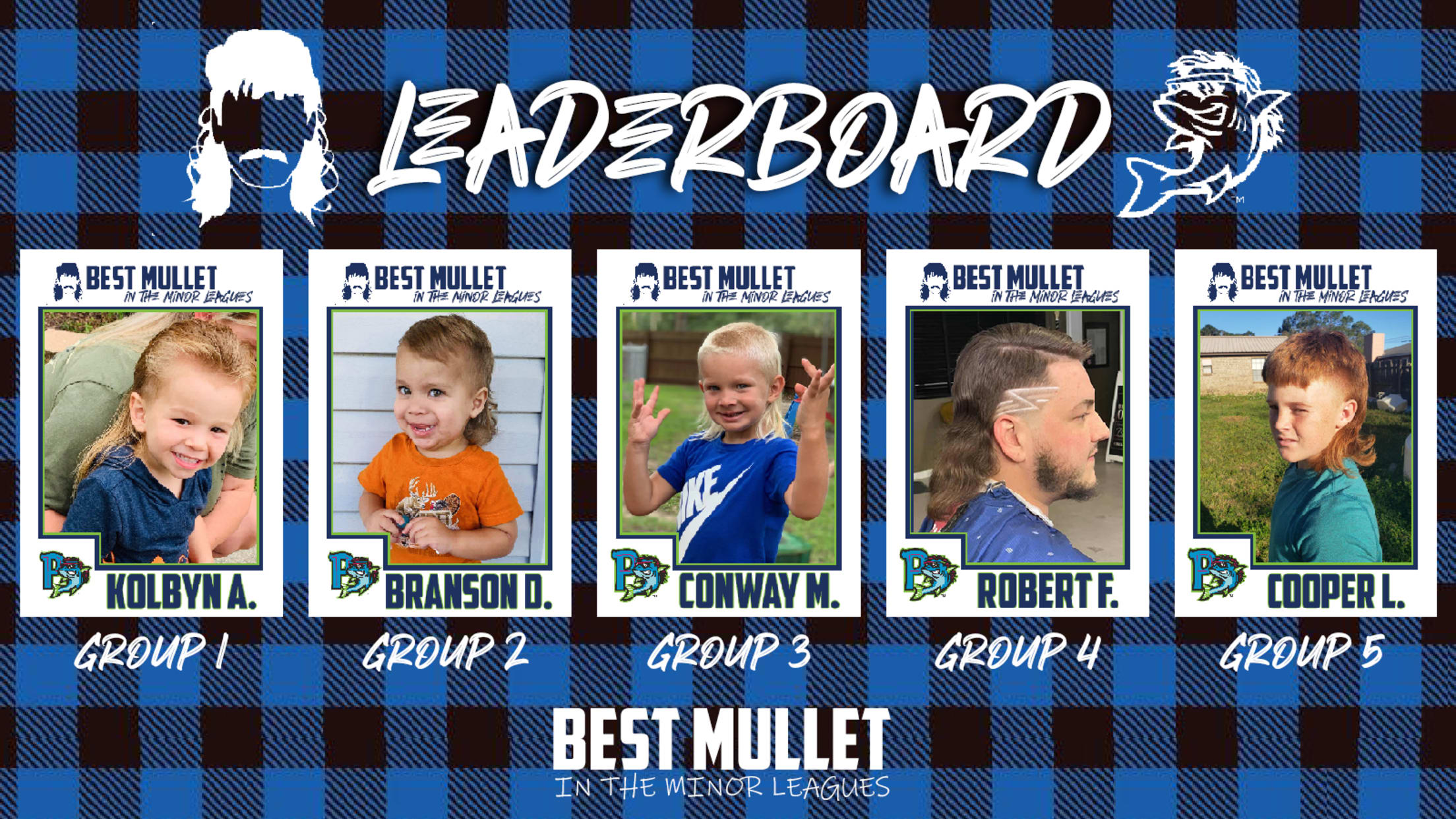 The Blue Wahoos have quickly learned there is a lot of buzz about a hairdo. Yes, Mullet Mania is back. Five years after staging a "What-If Night" on May 26, 2016, featuring a one-game theme with the team renamed as the Pensacola Mullets -- complete with mullet-logo uniforms and contests
FREE Daddy/Daughter Movie Night And Fireworks On November 20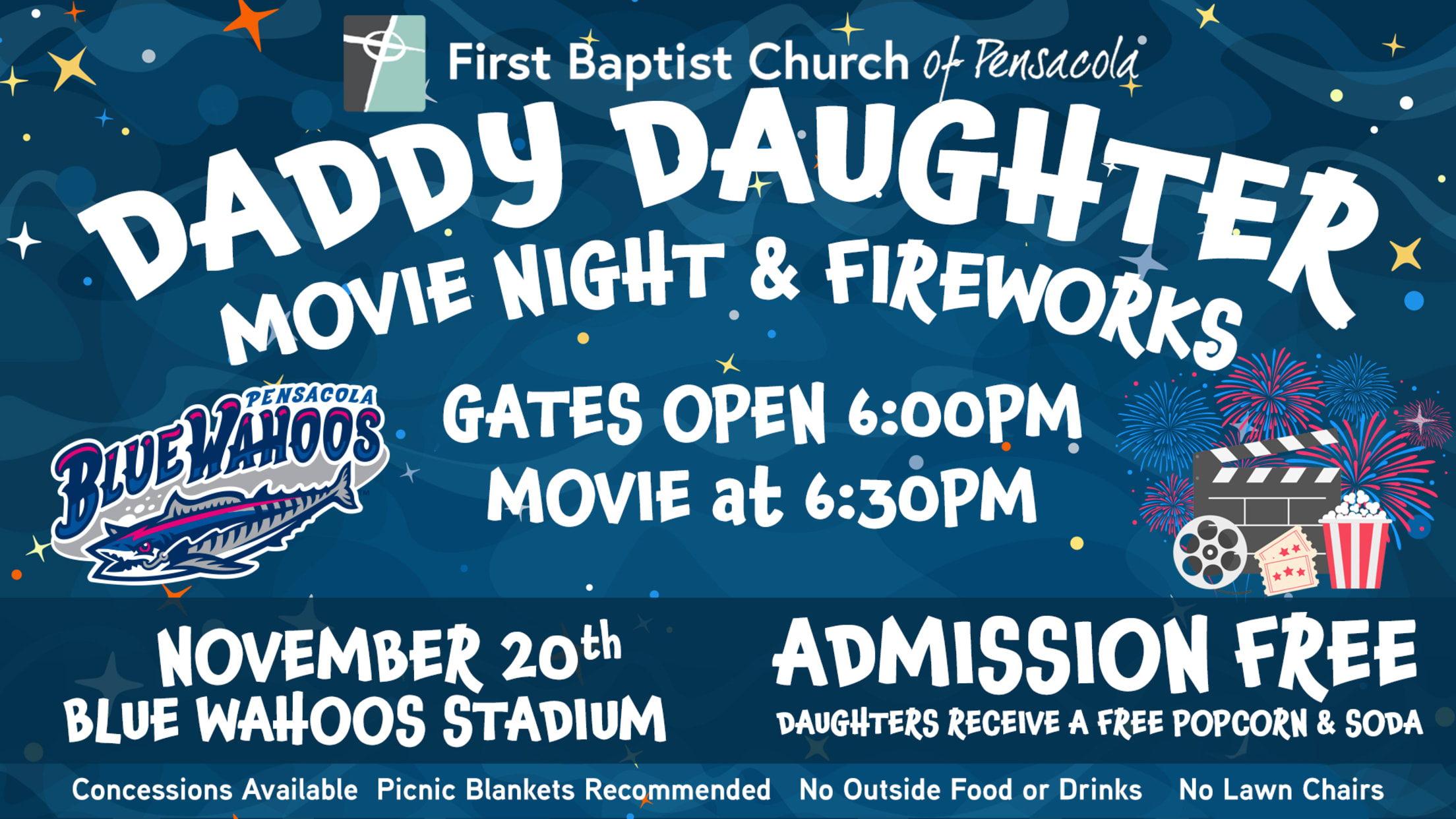 Join us for a free showing of animated family film The Star at Blue Wahoos Stadium on Friday, November 20th thanks to First Baptist Church of Pensacola! Gates will open at 6:00 PM and the movie will begin at 6:30 PM. The movie will be followed by a fireworks show!