Blue Wahoos Celebrate Local Talented Performers At 'Wahoos Casting Call' on May 1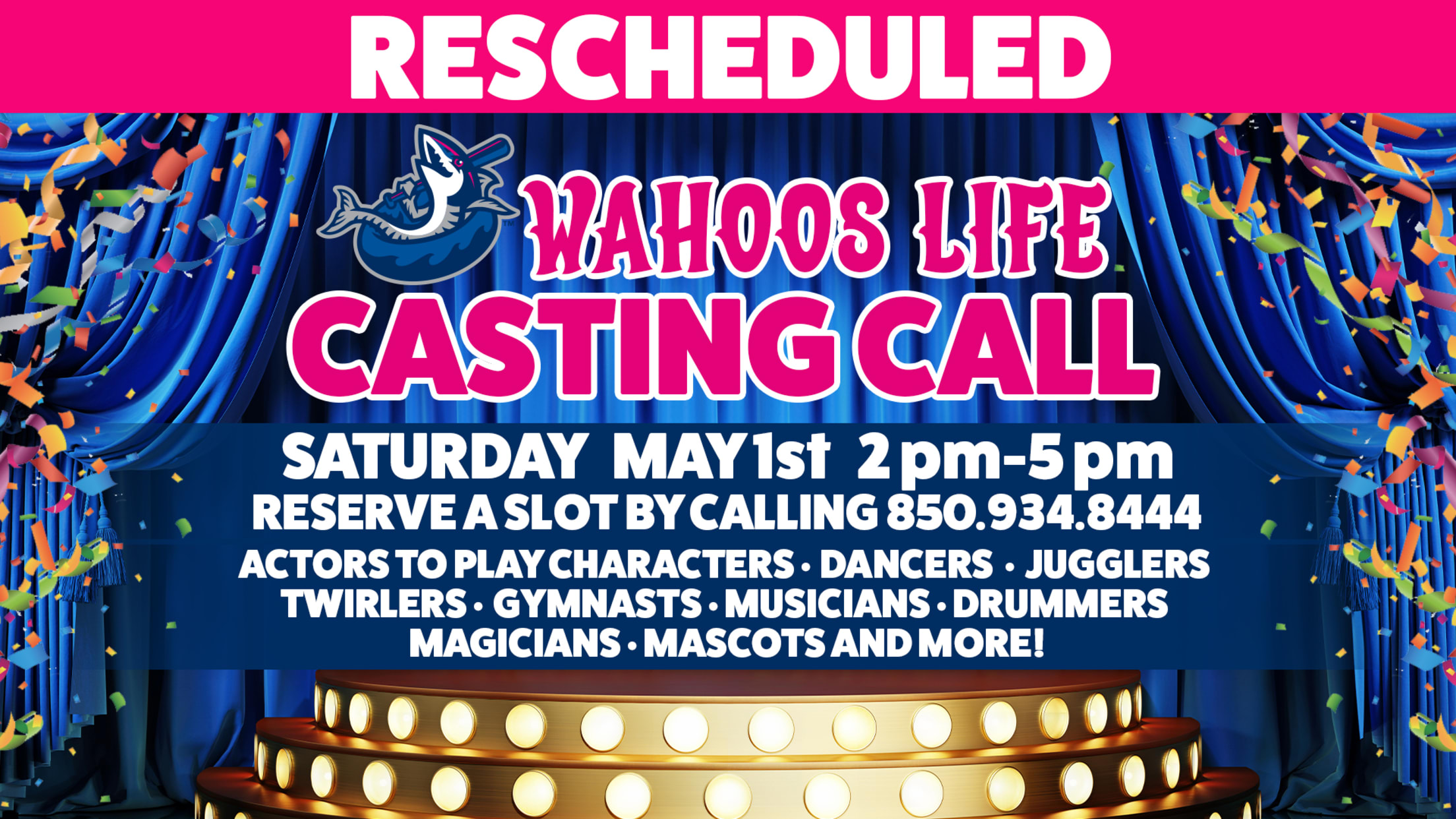 The Pensacola Blue Wahoos will hold the first annual Wahoos Casting Call, a celebration of the immense talent in Pensacola, on Saturday, May 1 at Blue Wahoos Stadium from 2: 00 PM until 5:00 PM. At the event, individuals are encouraged to audition to be considered to perform at a
Fish Out of Water: A Look at Baseball and Life in the new Double-A South
Fish Out of Water is weekly column covering both baseball and the communities that make up the Double-A South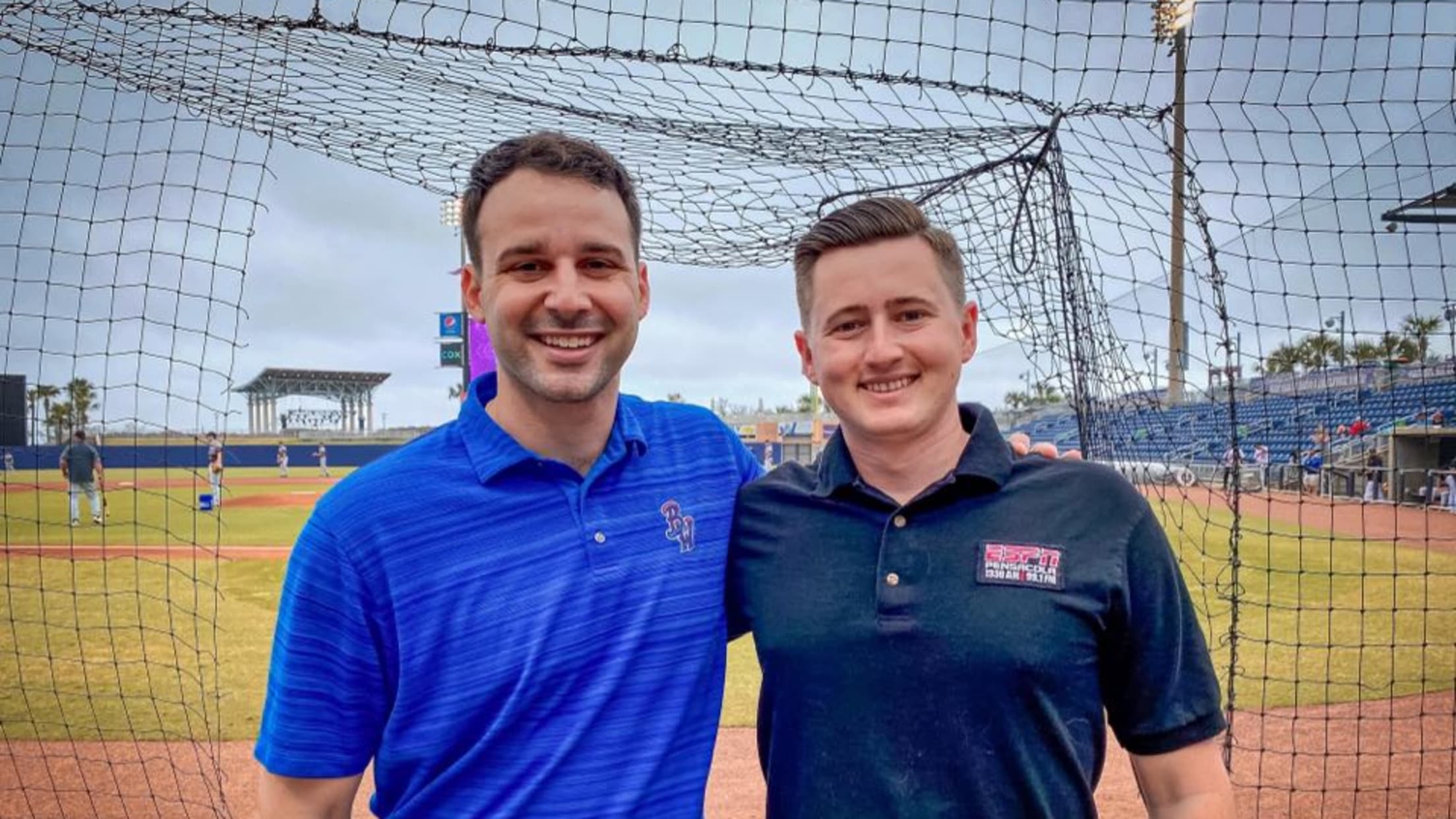 Today marks the 592nd day since the Pensacola Blue Wahoos opened their gates and welcomed fans for a Blue Wahoos baseball game. The last time the Blue Wahoos played here, Pensacola was hosting the Biloxi Shuckers in a must-win game three of the Southern League South Division Championship series. The
Help The Blue Wahoos Name The Newest Member Of Their Team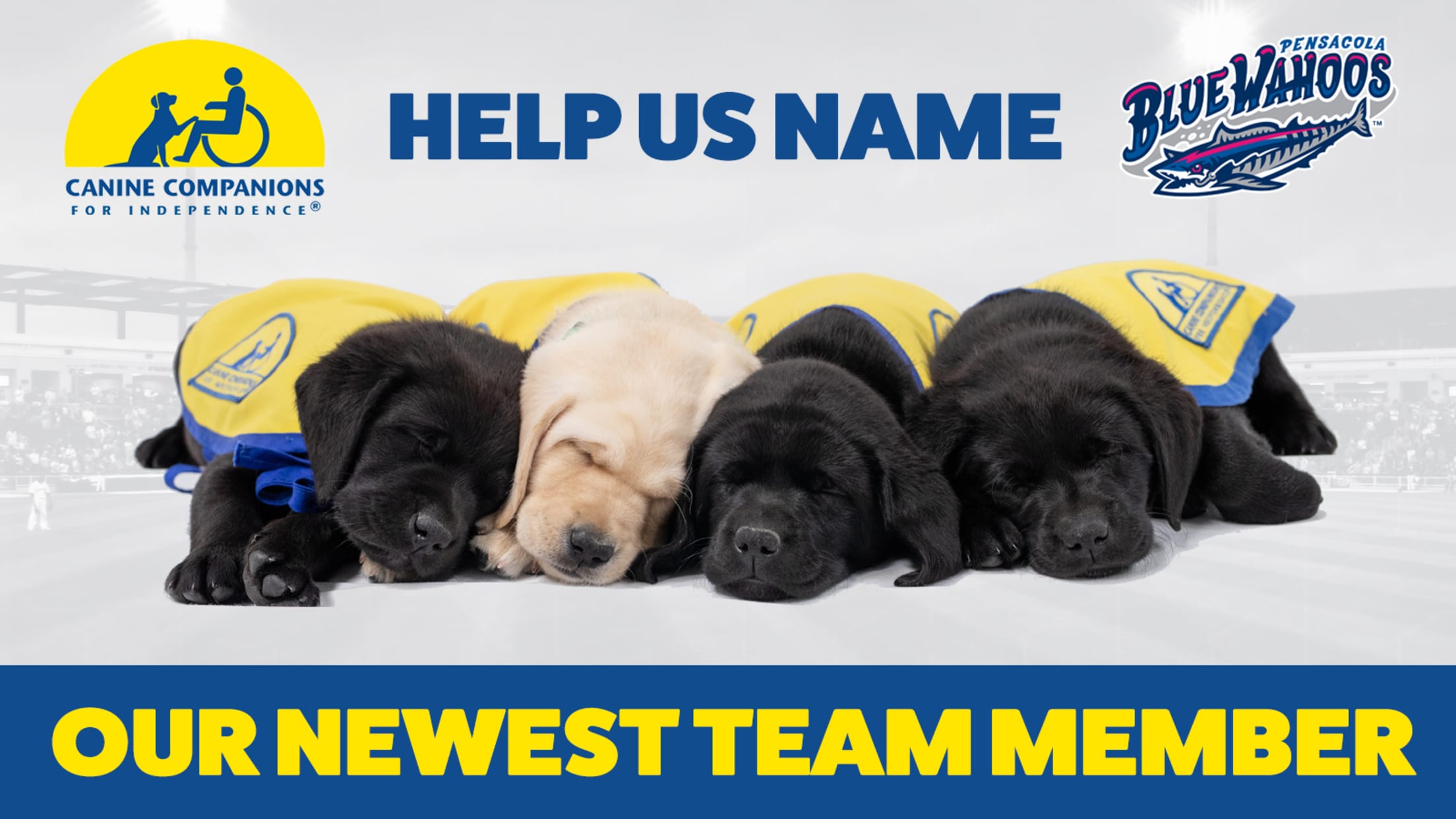 The Pensacola Blue Wahoos have teamed with Canine Companions, the nation's oldest and largest service dog organization, to bring an adorable puppy to Pensacola and Blue Wahoos Stadium to follow on its journey to becoming an expertly-trained service dog. "We're very excited to welcome the newest and cutest member of
Bark in the Park Movie Night-May 28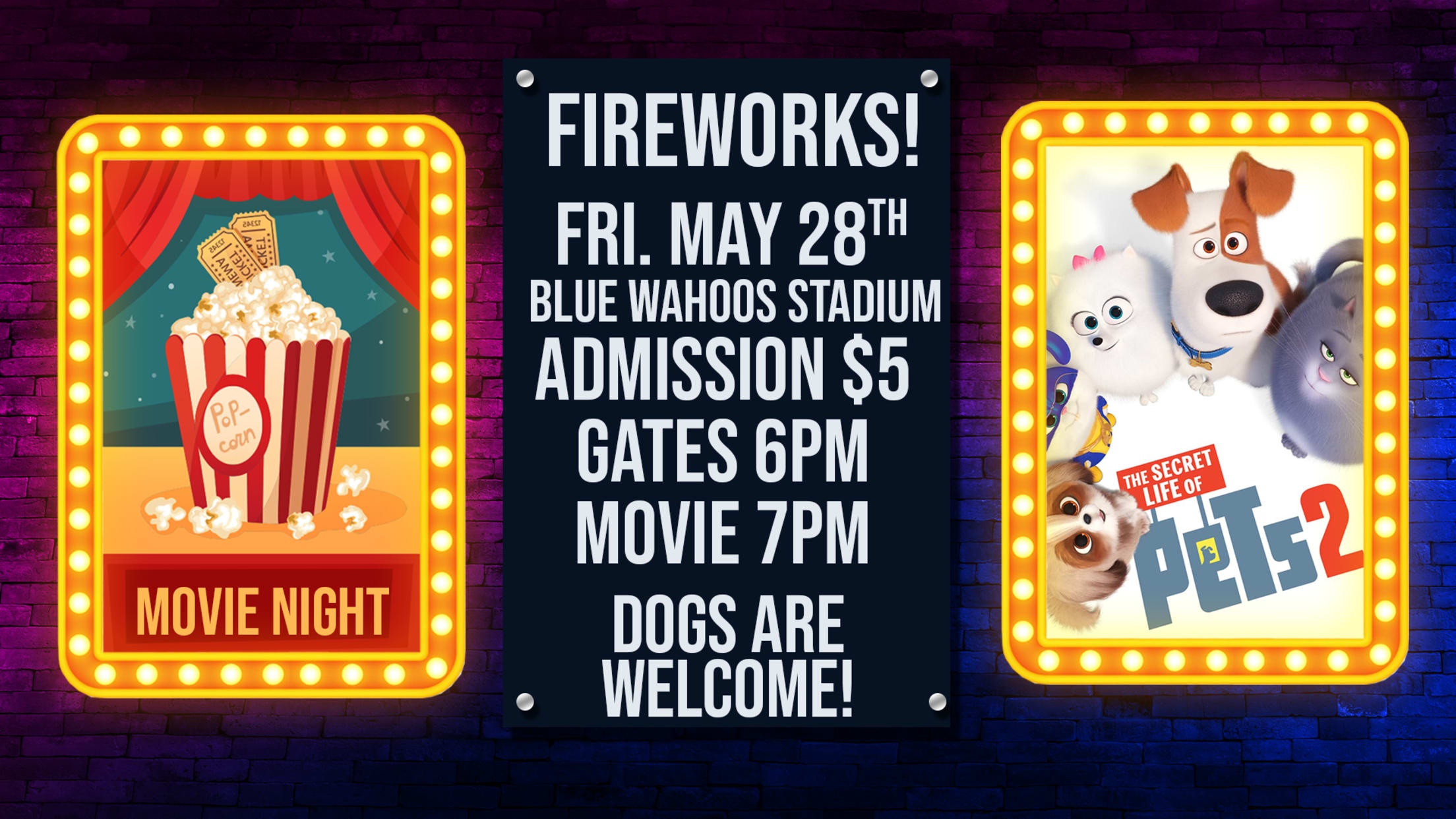 CLICK HERE FOR TICKETS What could make the Blue Wahoos five dollar Movie & Fireworks Nights even better? Dogs. On Friday, May 28, the Blue Wahoos will host their first Bark in the Park Movie Night at Blue Wahoos Stadium, inviting local families to enjoy a showing of Secret Life
Blue Wahoos, StadiumDrop Announce Partnership To Provide In-Seat Concessions Delivery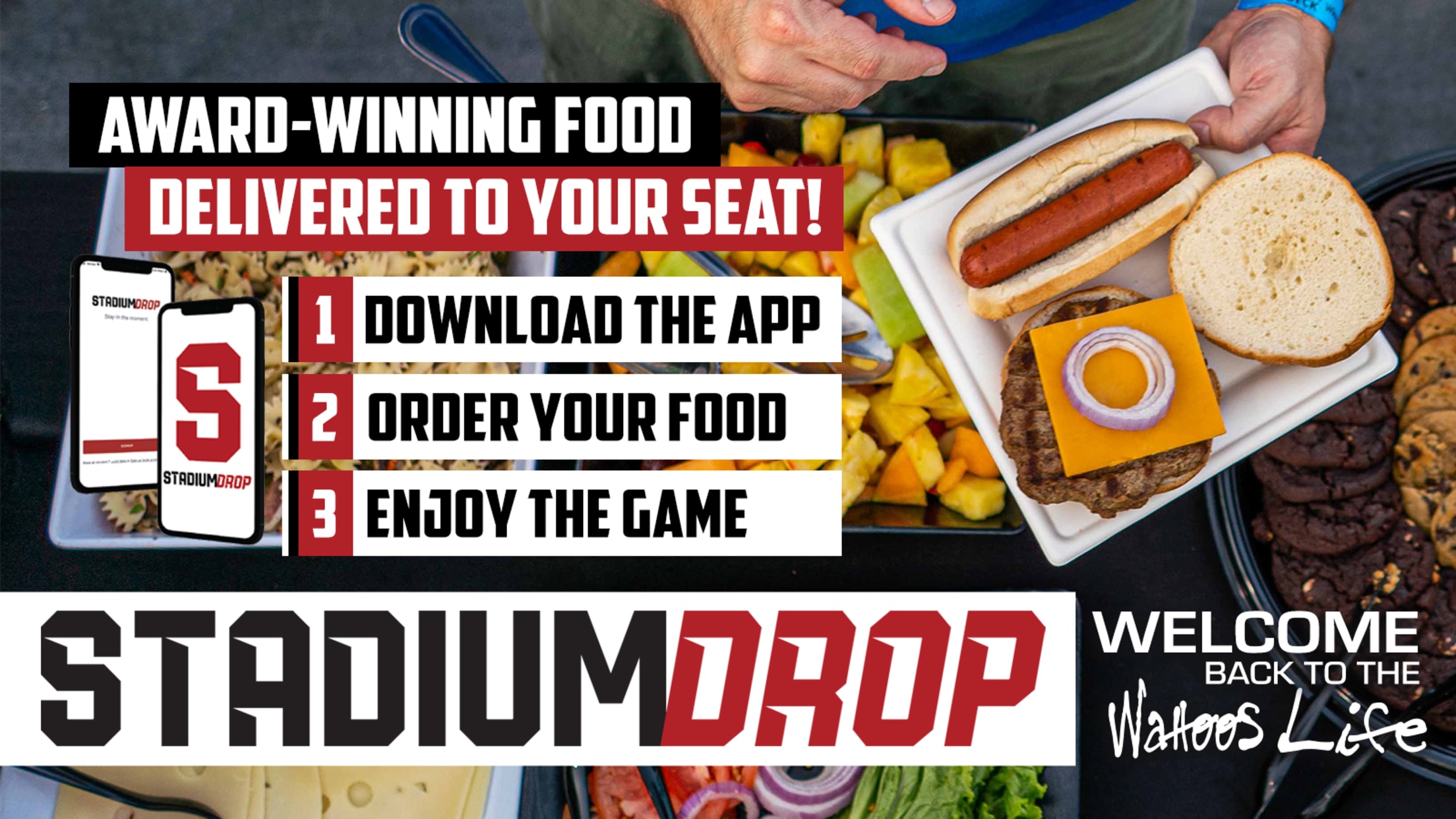 The Pensacola Blue Wahoos have joined with StadiumDrop to bring in-seat concessions delivery and contactless payment options to Blue Wahoos Stadium, allowing fans to enjoy Pensacola's award-winning ballpark food and drink without leaving their seat! Under the partnership, fans will be able to use the StadiumDrop phone app from their
Blue Wahoos Announce 2021 Daily Promotions
With the 2021 season fast-approaching, the Pensacola Blue Wahoos announced their 2021 weekly promotional calendar on Wednesday, bringing an action-packed schedule of affordable, family fun to Blue Wahoos Stadium throughout the upcoming season featuring returning fan-favorite events and exciting new theme nights. Every Tuesday home game will be a Taste
Pensacola Mullets Will Party At Blue Wahoos Stadium Every Thursday In 2021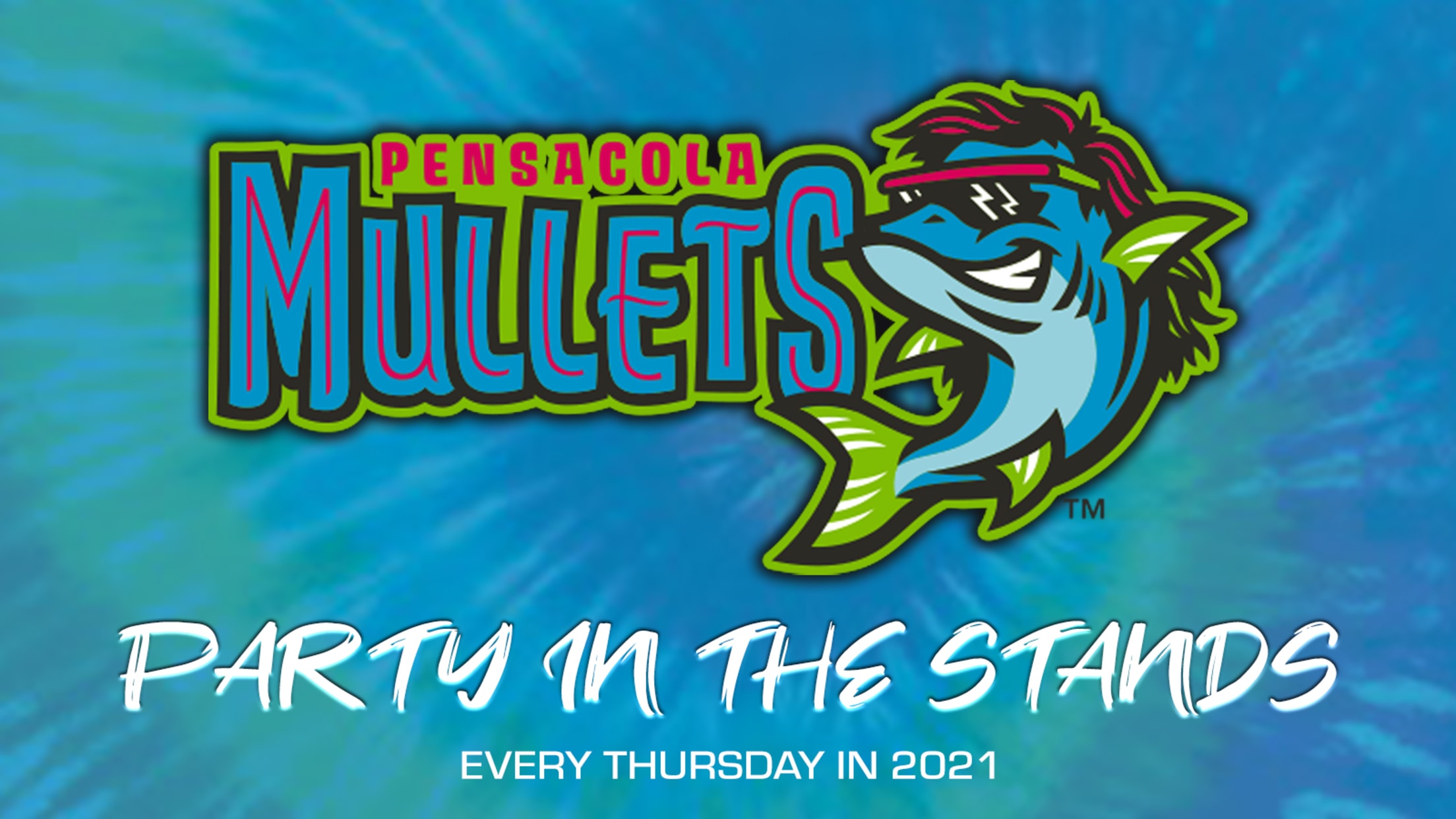 Business on the field, party in the stands! The Pensacola Mullets will take over Blue Wahoos Stadium every Thursday during the 2021 season, offering an exciting twist to the team's popular Thirsty Thursday game nights. "The mullet is one of history's most storied and respected hairstyles, and we're proud to
Blue Wahoos Receive MLB Go-Ahead To Operate Stadium At Near Capacity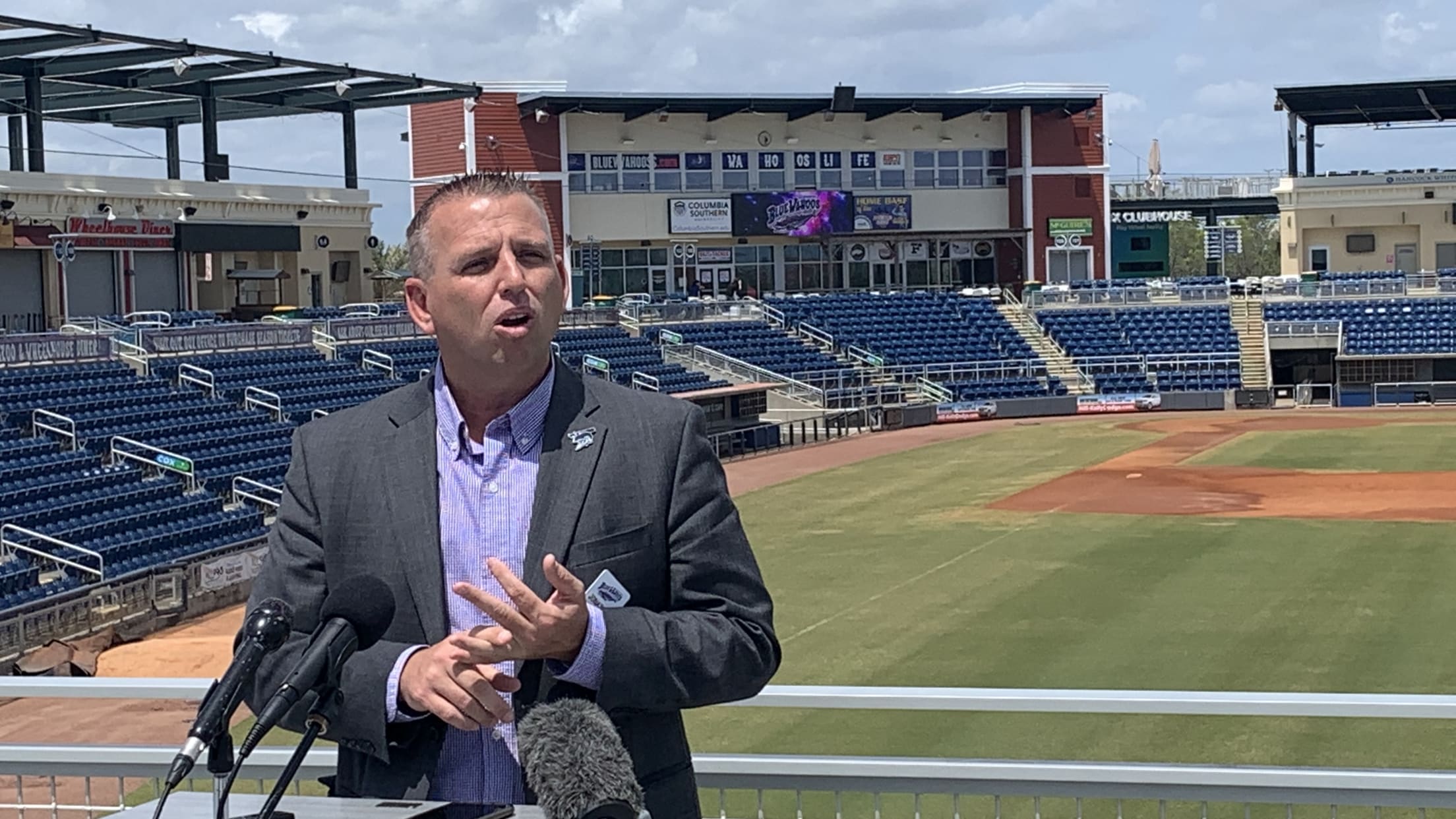 With the team's long-awaited return less than a month away, the Blue Wahoos can deliver a welcome message for fans seeking tickets. It's simply that plenty of seats are now available. Team president Jonathan Griffith told a gathering of media representatives Wednesday the Blue Wahoos were approved by Major League
Pensacola Blue Wahoos Welcome Fans Back To Blue Wahoos Stadium In 2021
The Pensacola Blue Wahoos have received approval from Major League Baseball to open Blue Wahoos Stadium to fans in 2021 with new health and safety protocols in place to ensure the safety of all guests. "We are thrilled to have received approval from Major League Baseball to welcome our great
Miami Marlins Announce 2021 Blue Wahoos Coaching Staff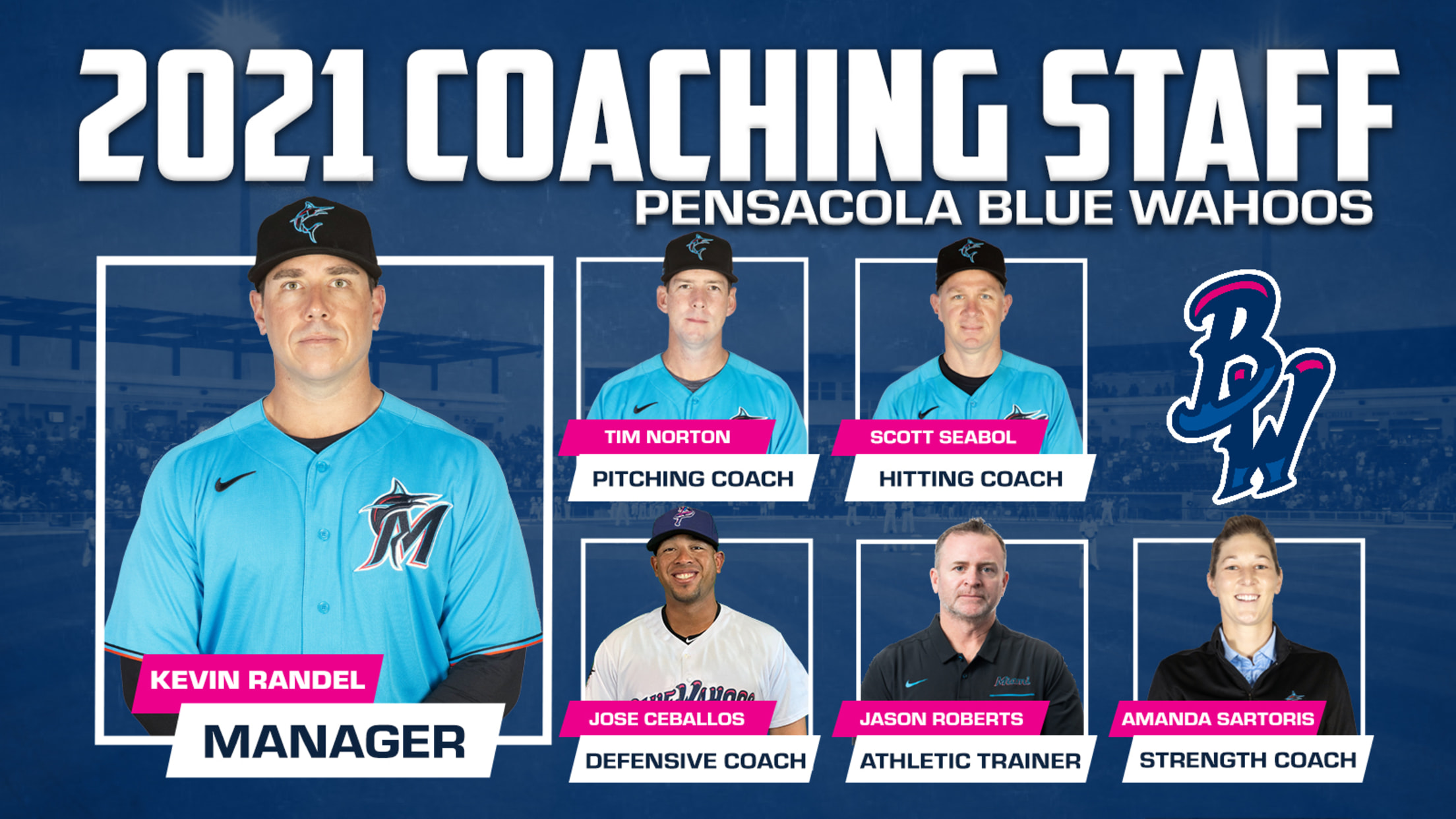 The Miami Marlins announced their Double-A minor league coaching staff assignments for the 2021 season on Monday. Kevin Randel will lead Pensacola as the team's manager after spending the 2019 season at the helm for the Jacksonville Jumbo Shrimp. Randel began his managerial career in the Marlins organization in 2015,
Blue Wahoos and ESPN Pensacola Continue Radio Partnership In 2021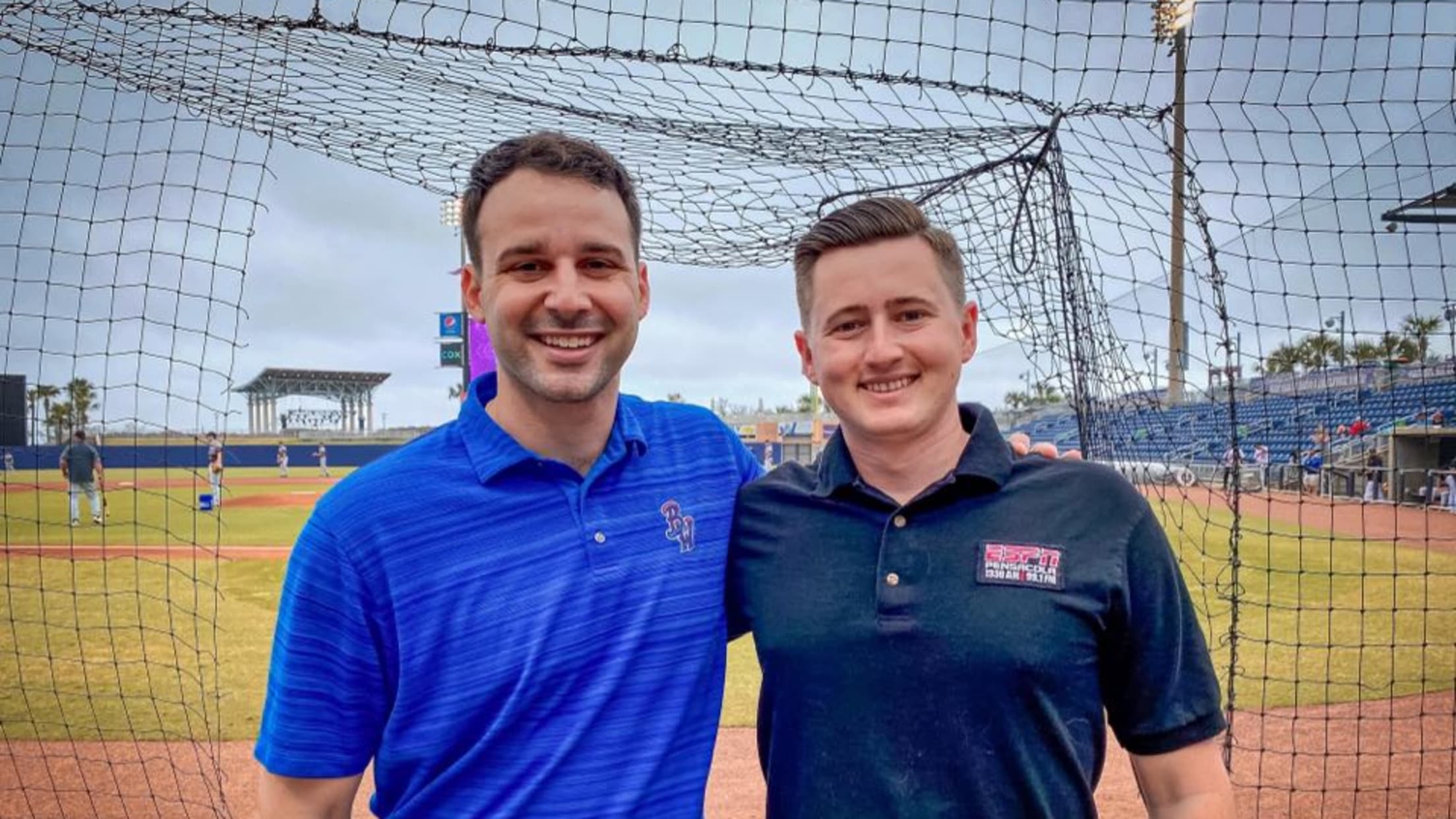 The Pensacola Blue Wahoos and ESPN Pensacola will continue their partnership in 2021, making the ESPN affiliate the flagship radio station for Blue Wahoos Baseball for the second season. All 120 Blue Wahoos games this season will air on ESPN Pensacola, part of the ADX Communications group. Fans will be
Former Blue Wahoos Players Part Of Opening Day Rosters On 10 Different MLB Teams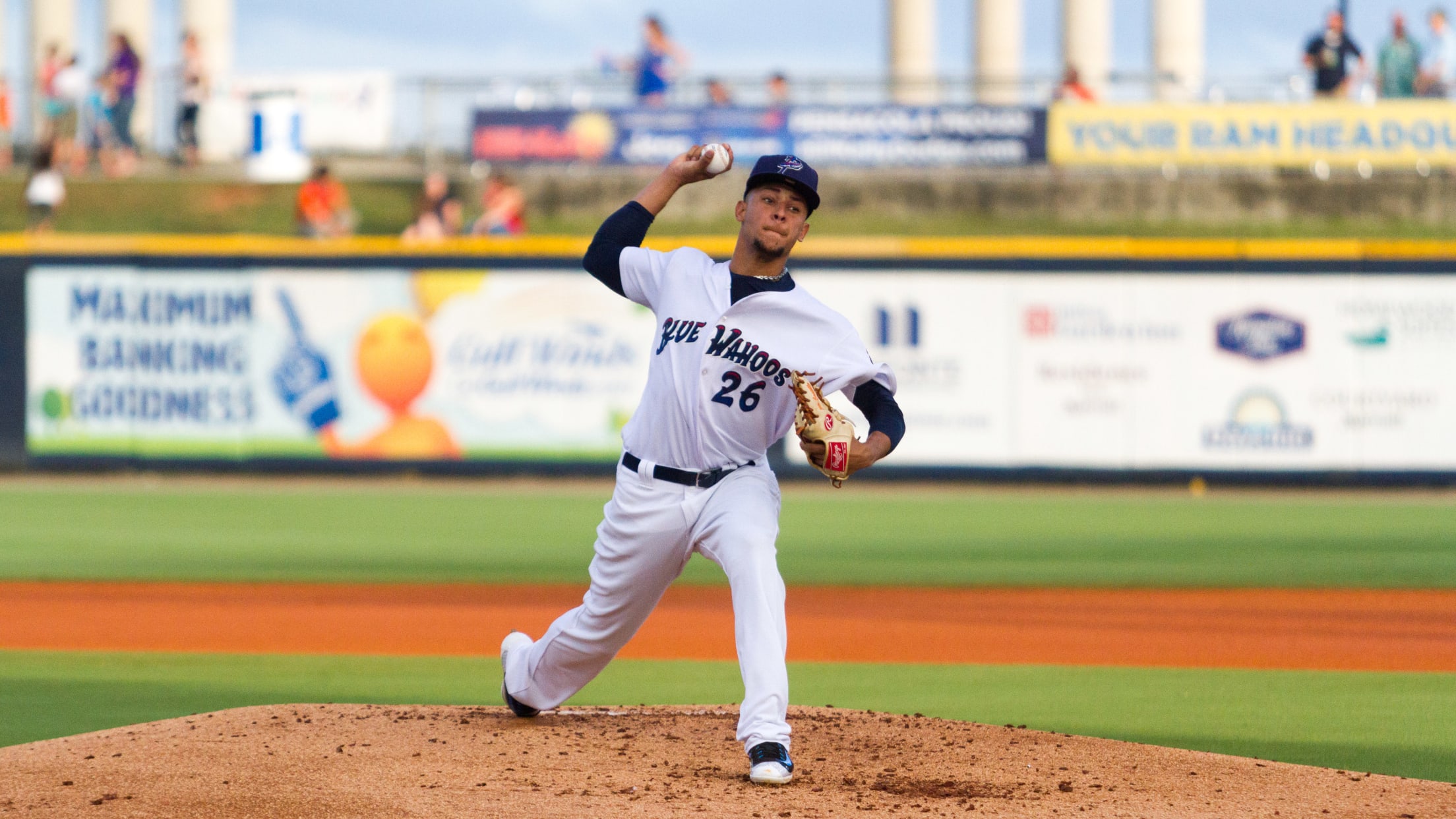 There were enough former Pensacola Blue Wahoos players on Thursday's Opening Day active rosters to nearly fill an entire Major League team. Led by the Cincinnati Reds with nine players, 23 former Wahoos players were in dugouts on 10 different teams for season-opening games. Additionally, three other players were part
Movie & Fireworks Nights Are Back At Blue Wahoos Stadium On April 16!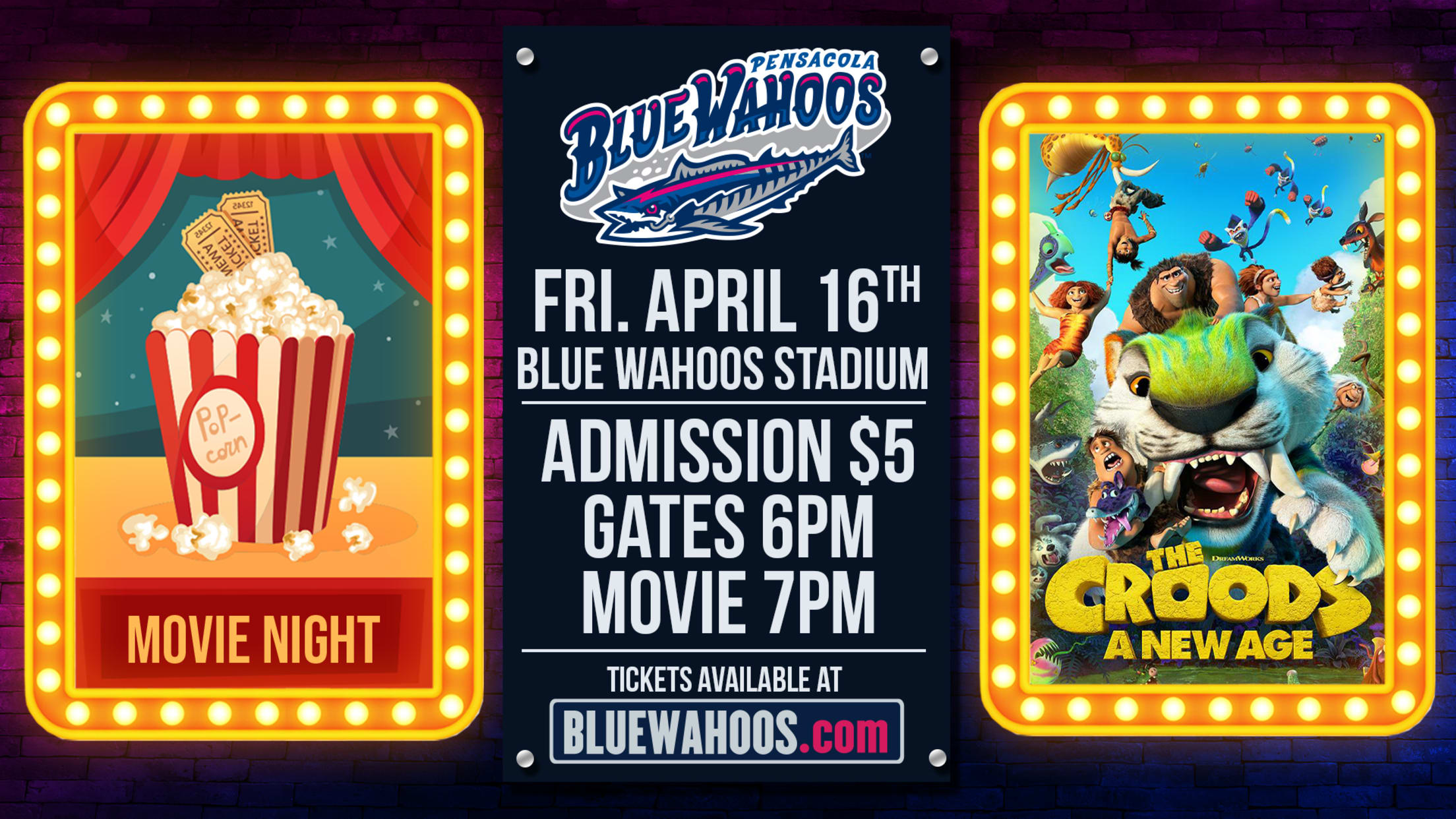 CLICK HERE FOR TICKETS Community Movie and Fireworks Nights are back at Blue Wahoos Stadium in April! The Pensacola Blue Wahoos will be showing Croods: A New Age at Blue Wahoos Stadium on Friday, April 16 at 7:00 PM. Tickets are $5 per person and include both the film and
Blue Wahoos Join With Bread And Table To Host Return To Baseball Dinner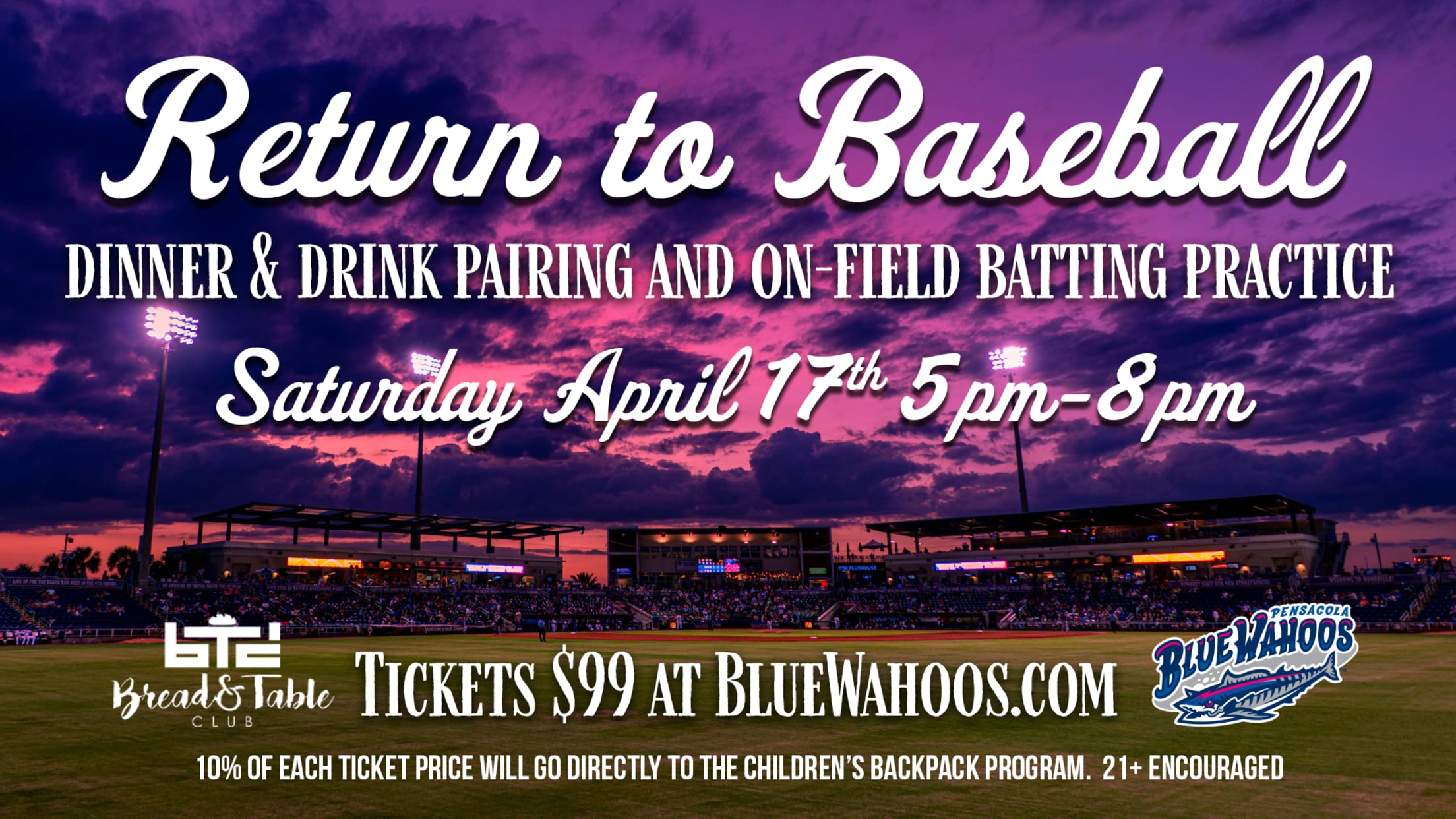 CLICK HERE FOR TICKETS The Blue Wahoos and Bread And Table will host a Return To Baseball Dinner at Blue Wahoos Stadium on Saturday, April 17th featuring a traveling food tour, great drinks, and on-field batting practice for guests. A portion of every ticket sale from the event will be
Movie Night On, Baseball Event Cancelled In Blue Wahoos Planned Weekend Of Events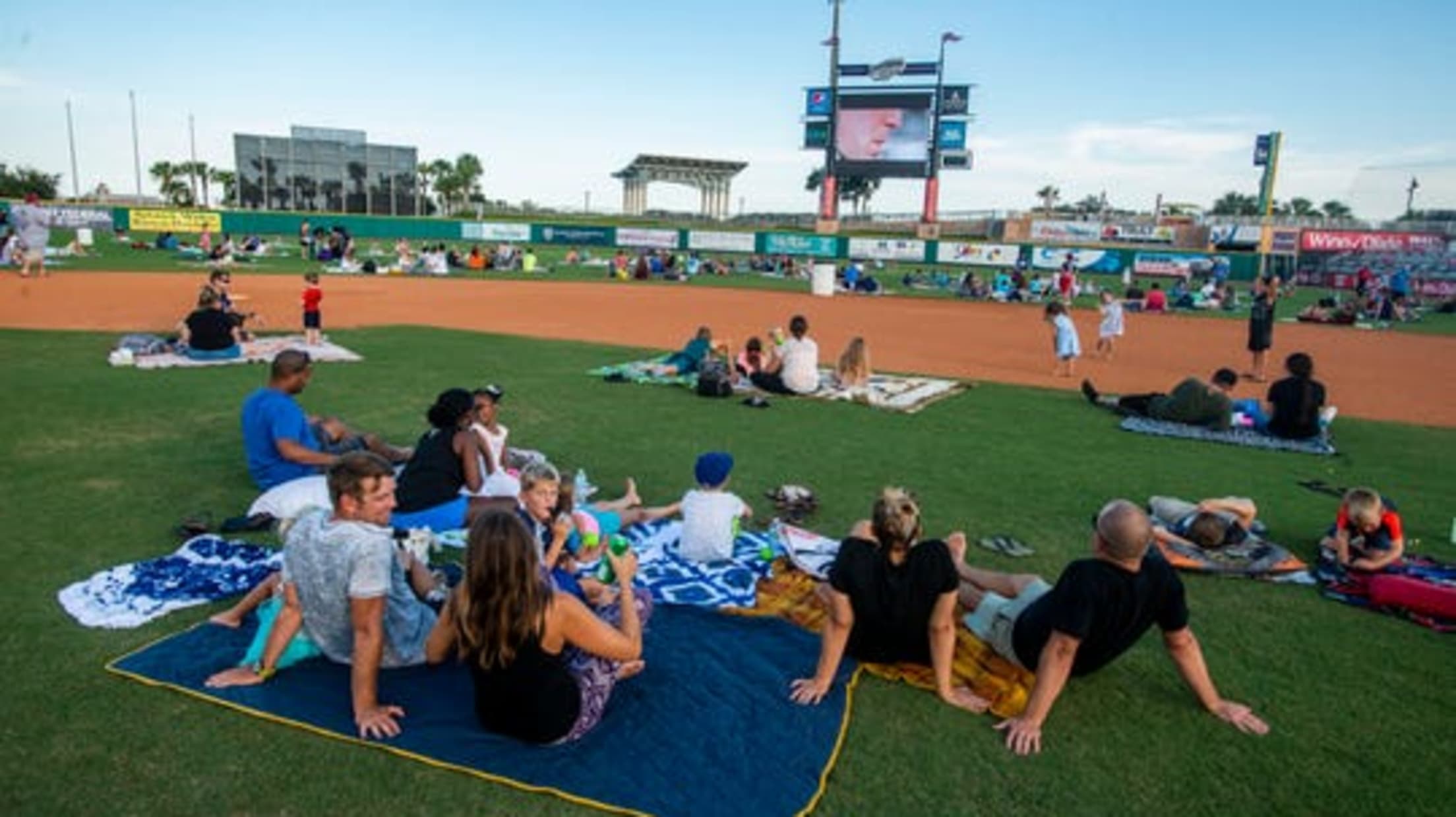 UPDATED: Friday, April 16, 12 p.m. Persistent rainy weather has altered the Blue Wahoos plans to stage three weekend events. Friday's movie night will go on as scheduled at 7 p.m, with fireworks to follow. Gates will open at 6 p.m. The Return To Baseball dinner/batting practice event Saturday has
Savannah Bananas Visit Blue Wahoos In Meeting Of Common Goals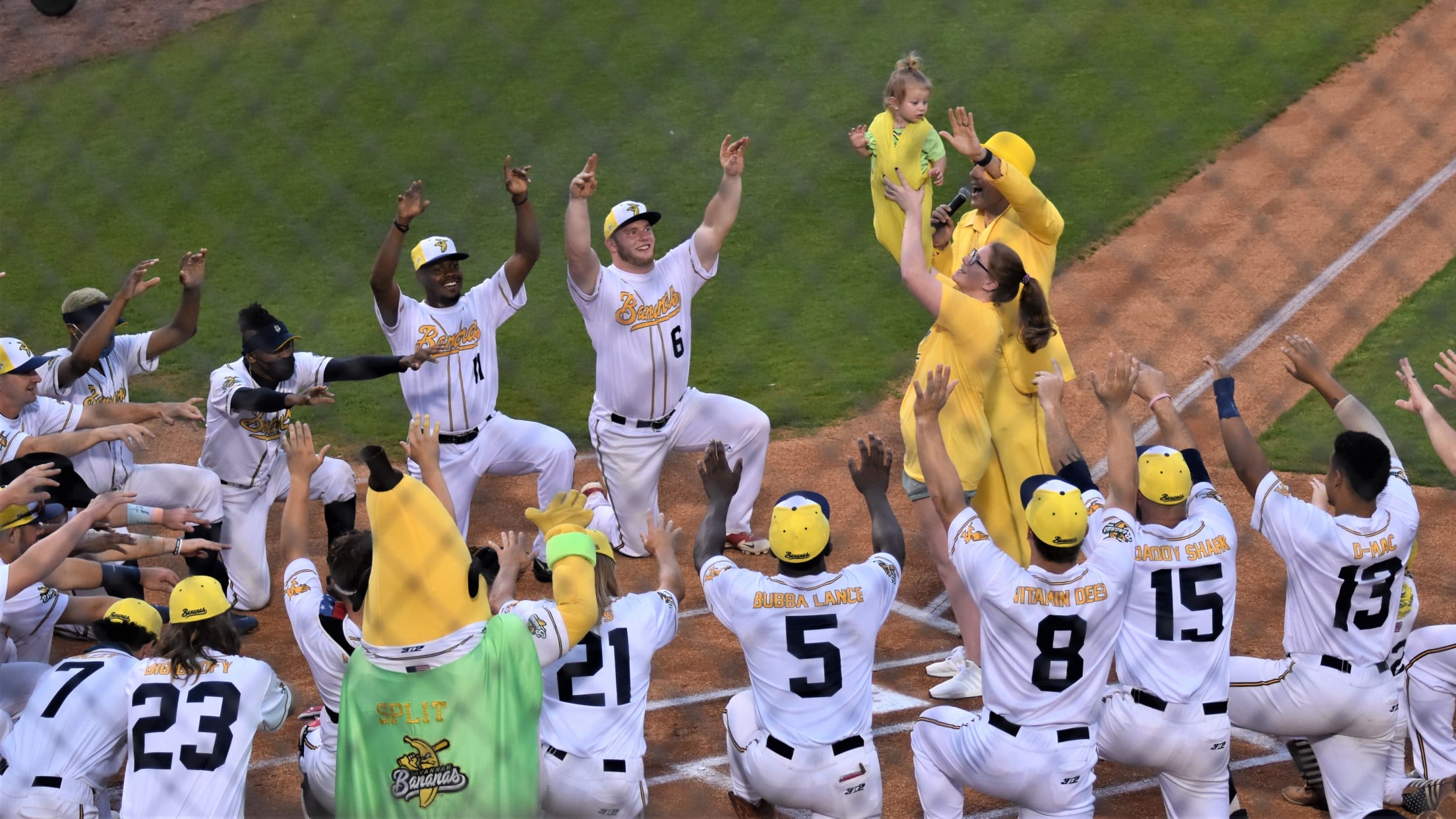 Banana Ball experienced Wahoos Life in Pensacola. Two of baseball's acclaimed brands, the Savannah Bananas and Blue Wahoos, met earlier this week to share ideas and team business philosophies. There was an instant kinship. Both organizations have strived to create family-friendly, fun, while wrapped around a baseball game. "I'm just
Calling All Workers, Blue Wahoos Seek Seasonal Help For Games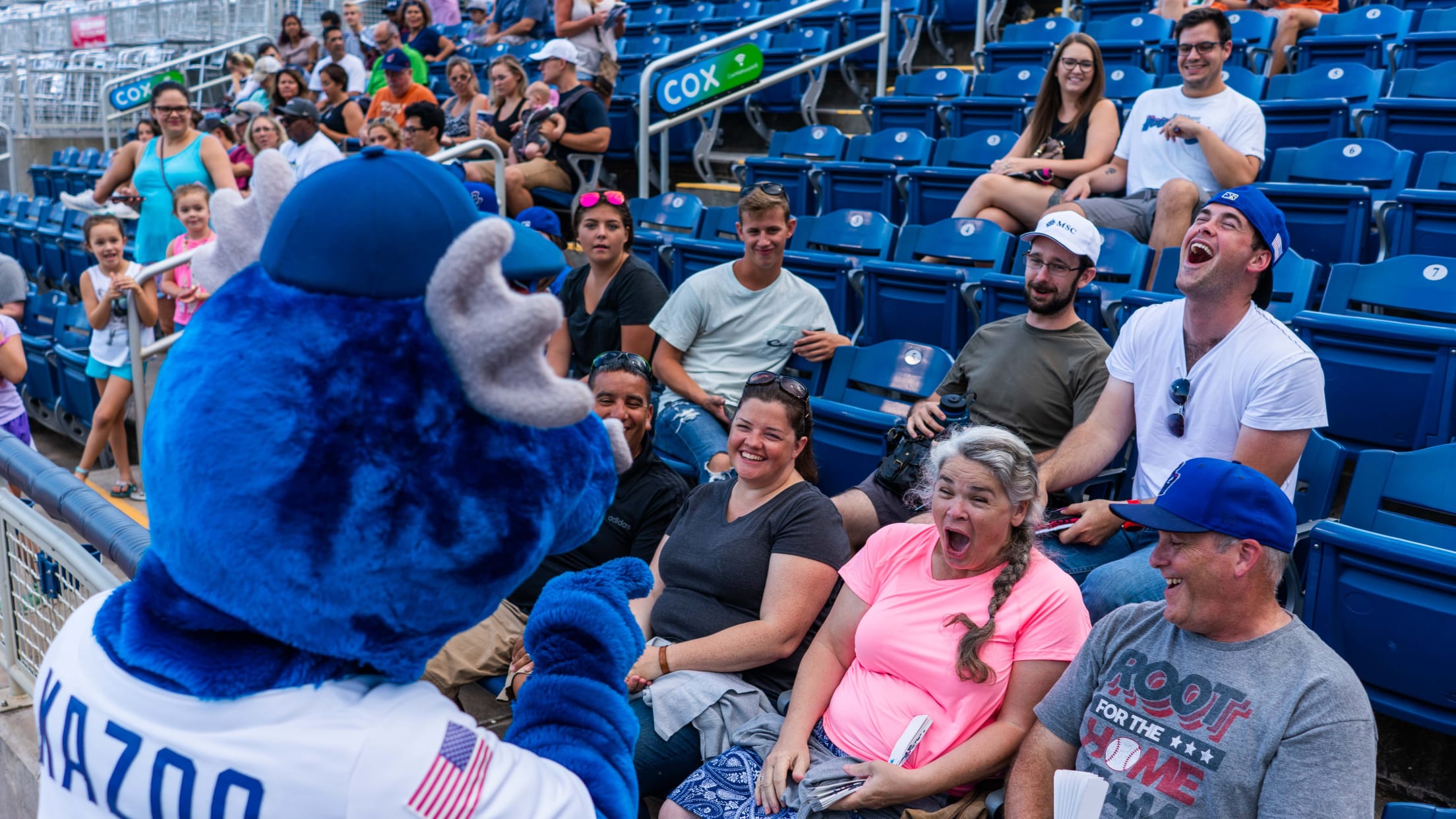 The excitement of a new Blue Wahoos baseball season, a new era, includes a welcome challenge for the organization to find game day staff members. That is why an April 6-7 Job Fair at the stadium, which encompasses part-time positions within the Studer Family of Companies, is a needed two-day
Blue Wahoos New Affiliate, Miami Marlins, Heads Into 2021 Season With MLB's Best Spring Record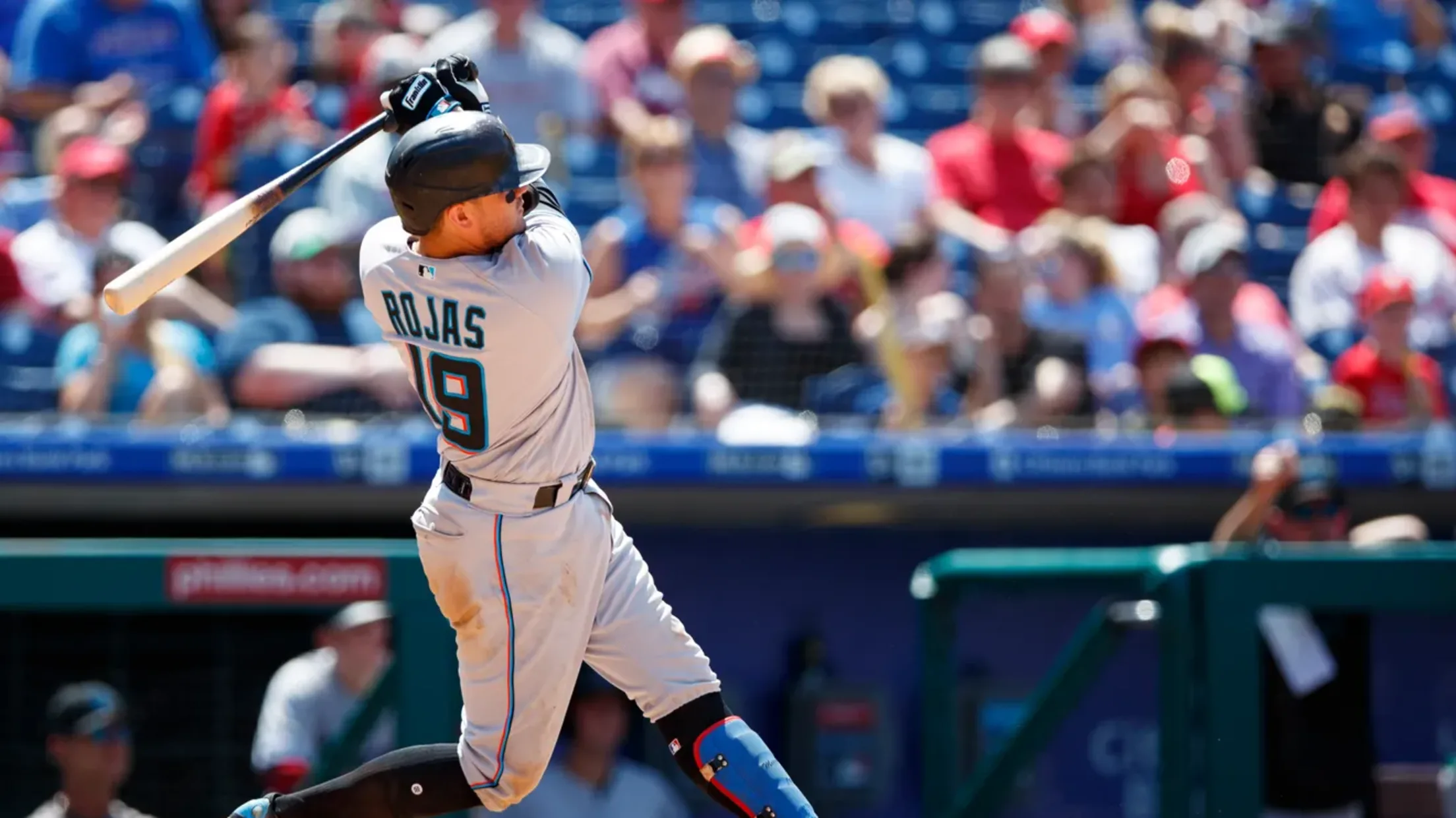 The Miami Marlins, who officially became the Blue Wahoos new affiliation in mid-February, head into their 2021 season on Thursday with the best spring training success in Major League Baseball. Their .737 winning percentage, following a 14-5 record in decision games, led all 30 MLB teams. Five other Marlins games
Blue Wahoos Hosting Five Area High School Baseball Teams In Weekend Event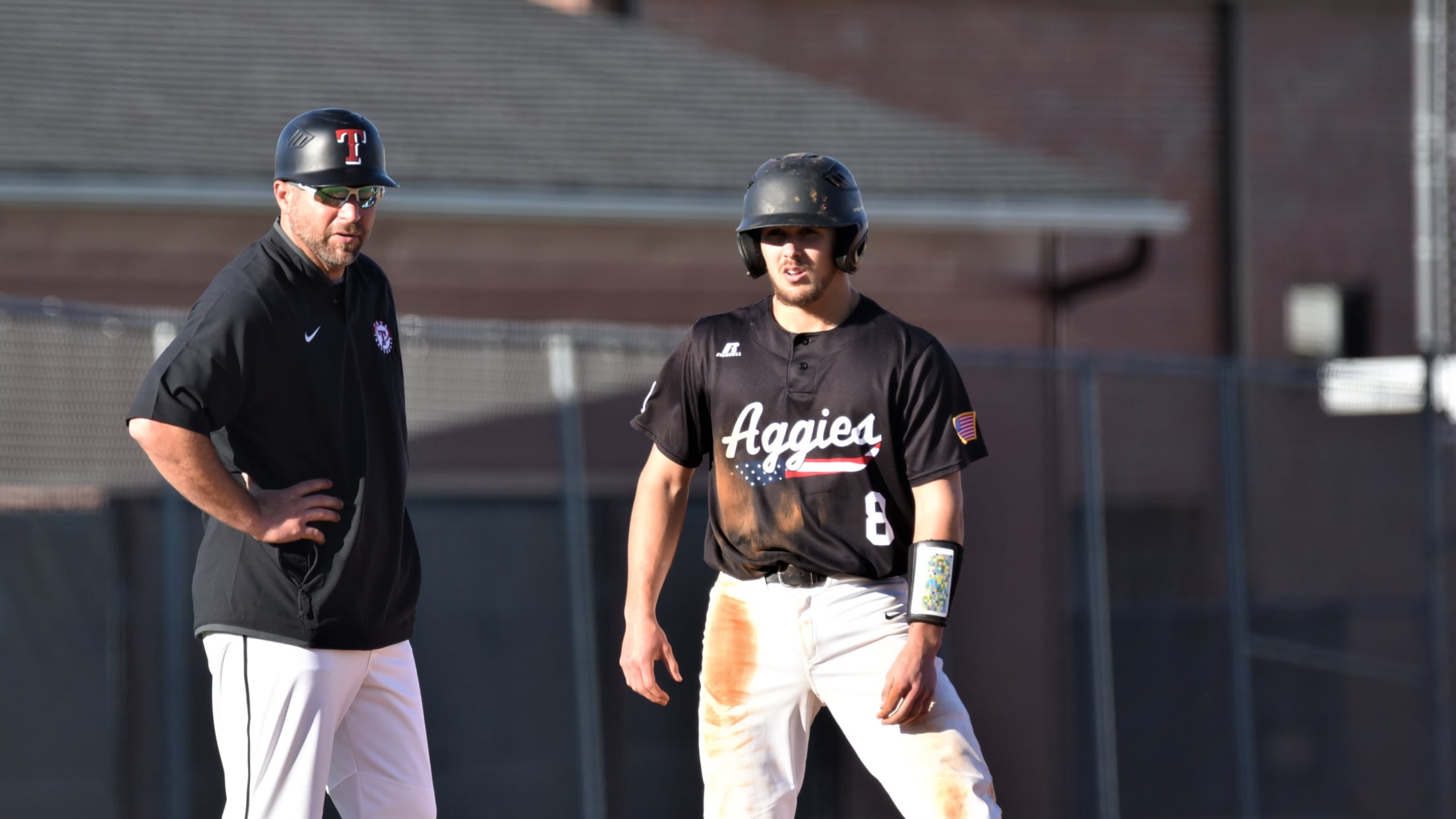 Since becoming Tate High's baseball coach four years ago, Karl Jernigan wanted an opportunity for his team to play at Blue Wahoos Stadium. He made it happen for this weekend in a creative way. Months ago, Jernigan knew the ongoing coronavirus pandemic would force cancellation of the traditional Aggie Classic
Blue Wahoos To Hold 2021 Job Fair April 6 & 7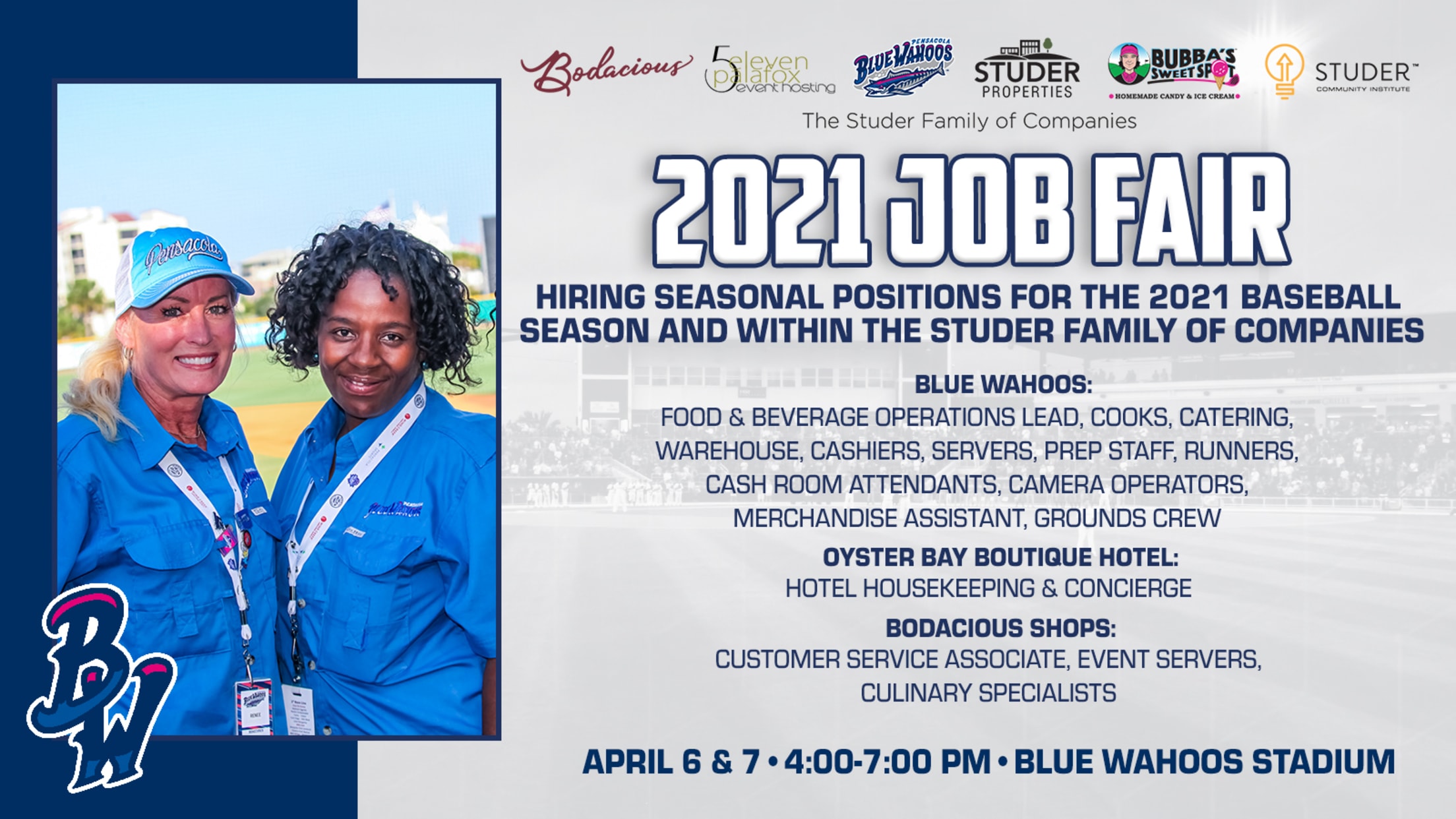 The Studer Family of Companies will be hosting a job fair April 6 and 7 to hire seasonal staff for the 2021 Blue Wahoos season as well as positions within the Studer Family of Companies. The event will take place from 4:00 PM-7:00 PM at Blue Wahoos Stadium on both
Blue Wahoos Owner Quint Studer Helps Recognize Pensacola Sportscaster On Special Anniversary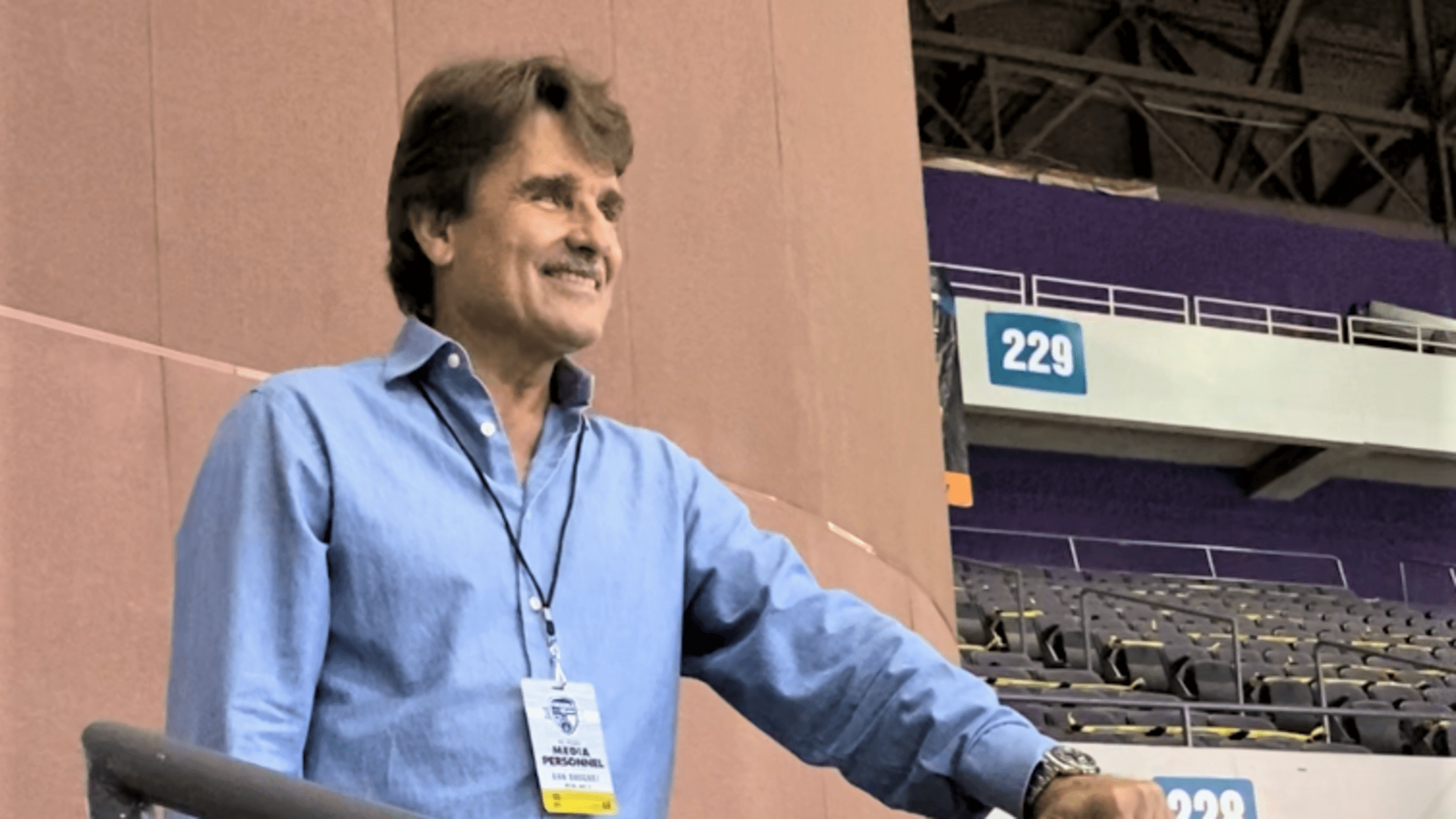 While attending a recent Pensacola Ice Flyers game, Blue Wahoos owner Quint Studer helped make an unexpected, special moment happen for Dan Shugart, the long-time sports director at Pensacola's WEAR-TV. The two were talking during the third period of the Ice Flyers game March 14 at the Pensacola Bay Center.
Blue Wahoos Stadium Provides Showcase For Escambia, Gulf Breeze HS Teams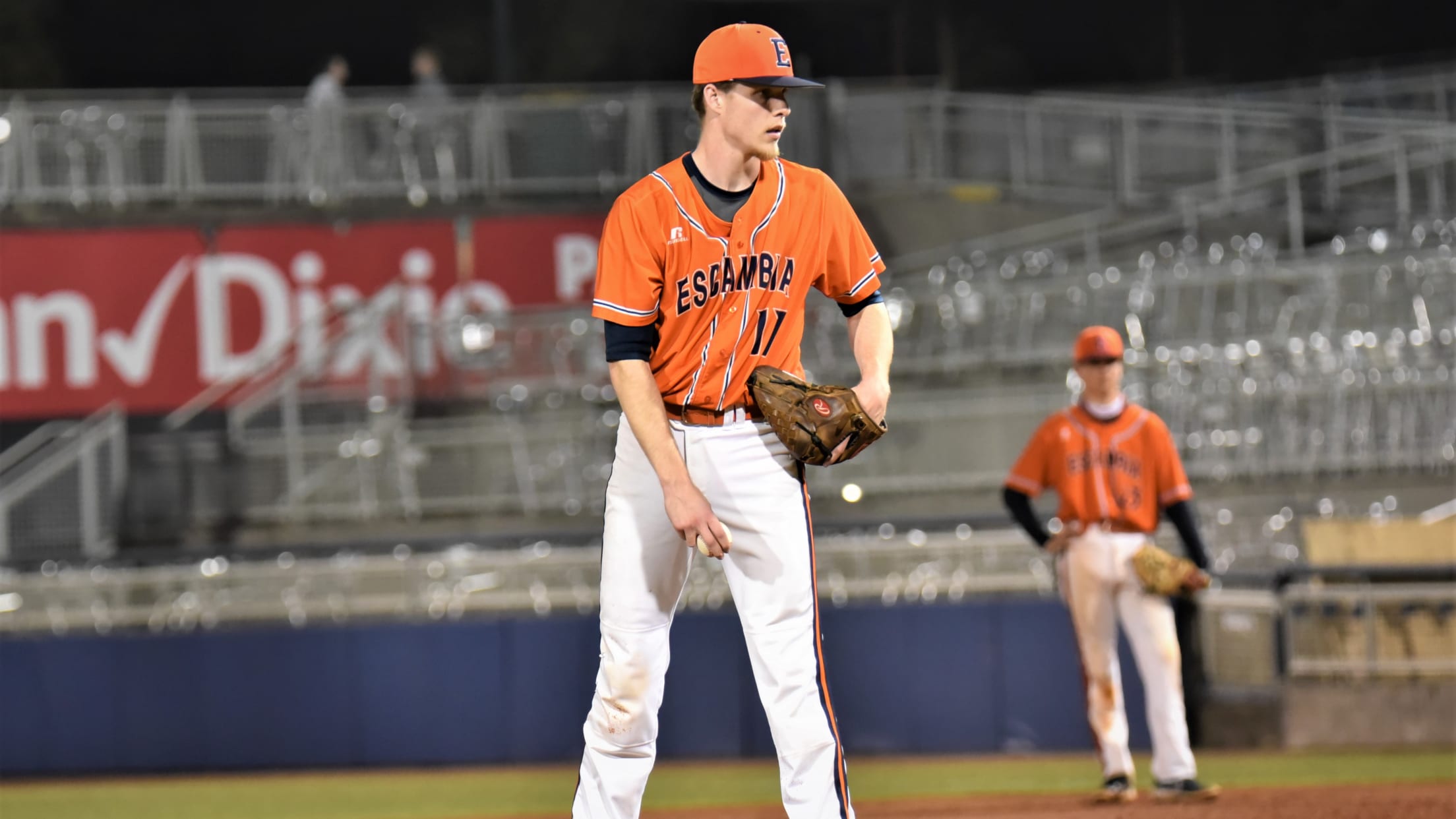 Hunter Pierson was a 7-year-old, T-Ball player, when he first caught the eye of Escambia High baseball coach Tracey King. "I had a feeling then he was special," said King, who was his youth coach in those days. "I have known him ever since." The good impressions continue to grow
A Year Later, Former Blue Wahoos Fan Favorite Mattair Returns With Team In Special HS Game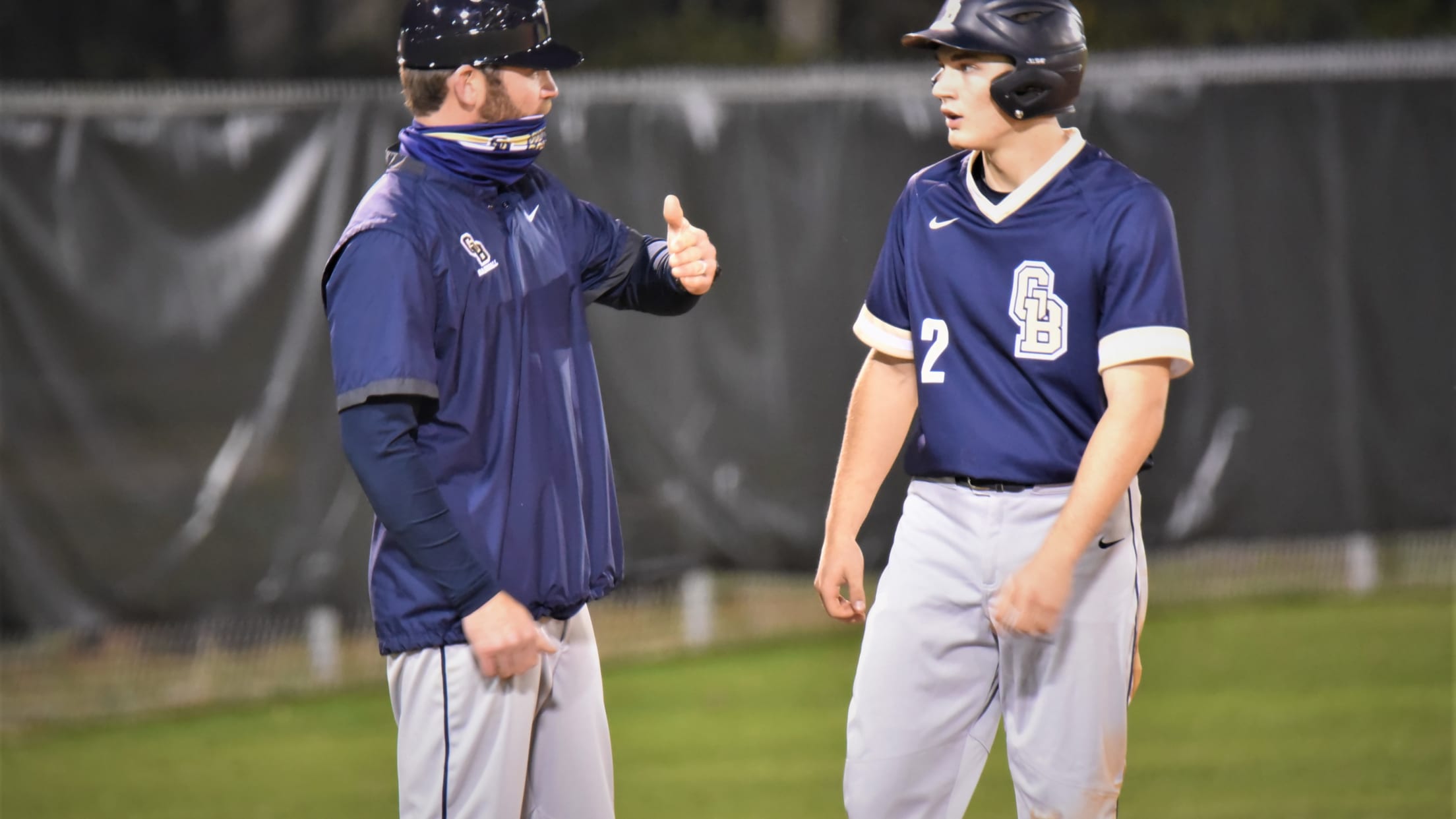 Just days before the Escambia High and Gulf Breeze baseball teams were gearing a year ago in mid-March to play at Blue Wahoos Stadium, worst-case fears became realized. The novel coronavirus was declared a global pandemic by the World Health Organization. Schools were closing nationwide. The sports world at all
Blue Wahoos Stadium Getting Infield Makeover Before Season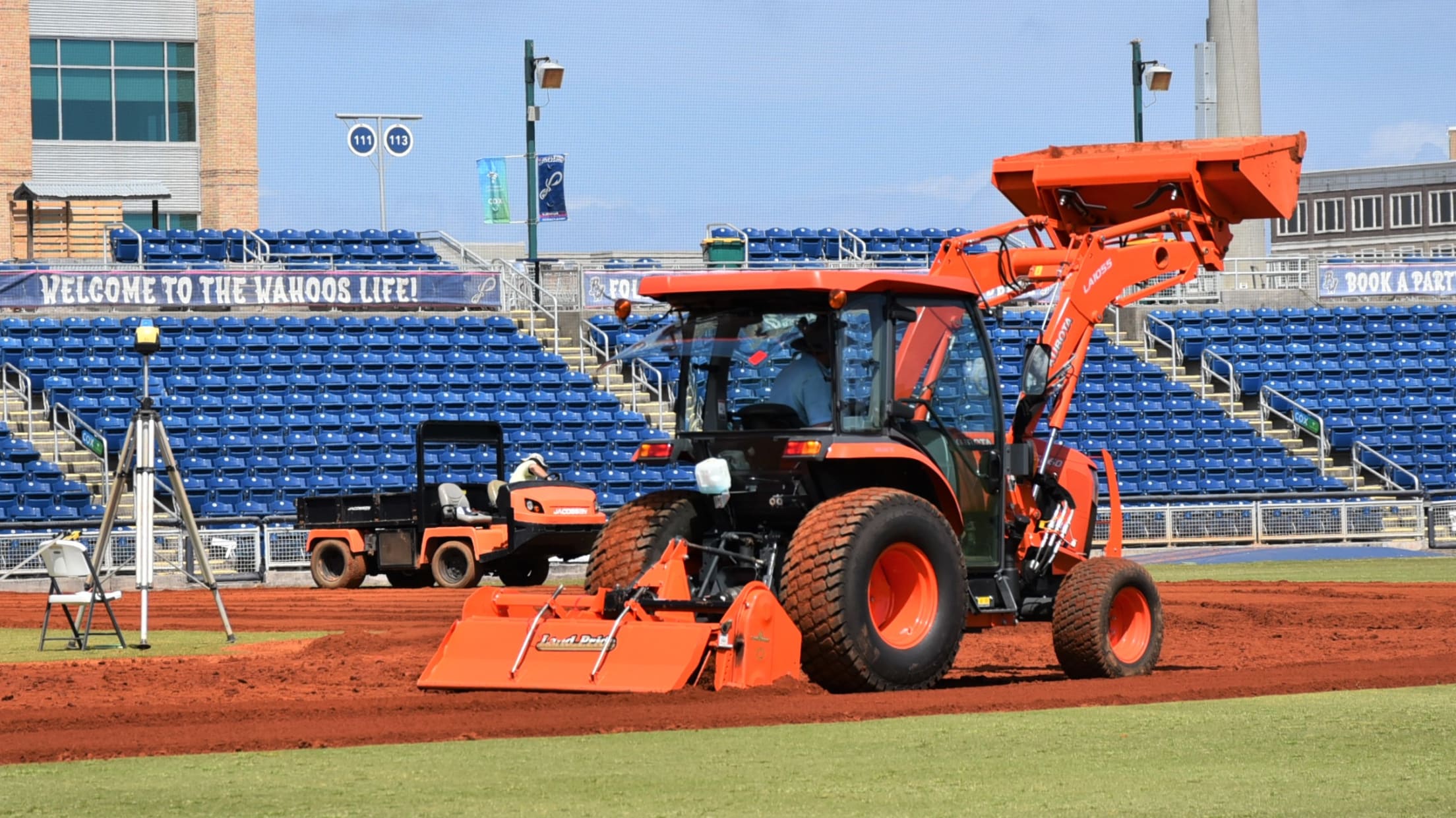 The Blue Wahoos took another step this week in a long-awaited return to playing a baseball season. Dustin Hannah, the team's head groundskeeper, worked March 11 and 12\th\ with a team from River Region Sports Fields in Millbrook, Alabama, located near Montgomery, to restore the entire infield area to its