Wanted: New Hooks Public Address Announcer
Open tryouts are Saturday, January 25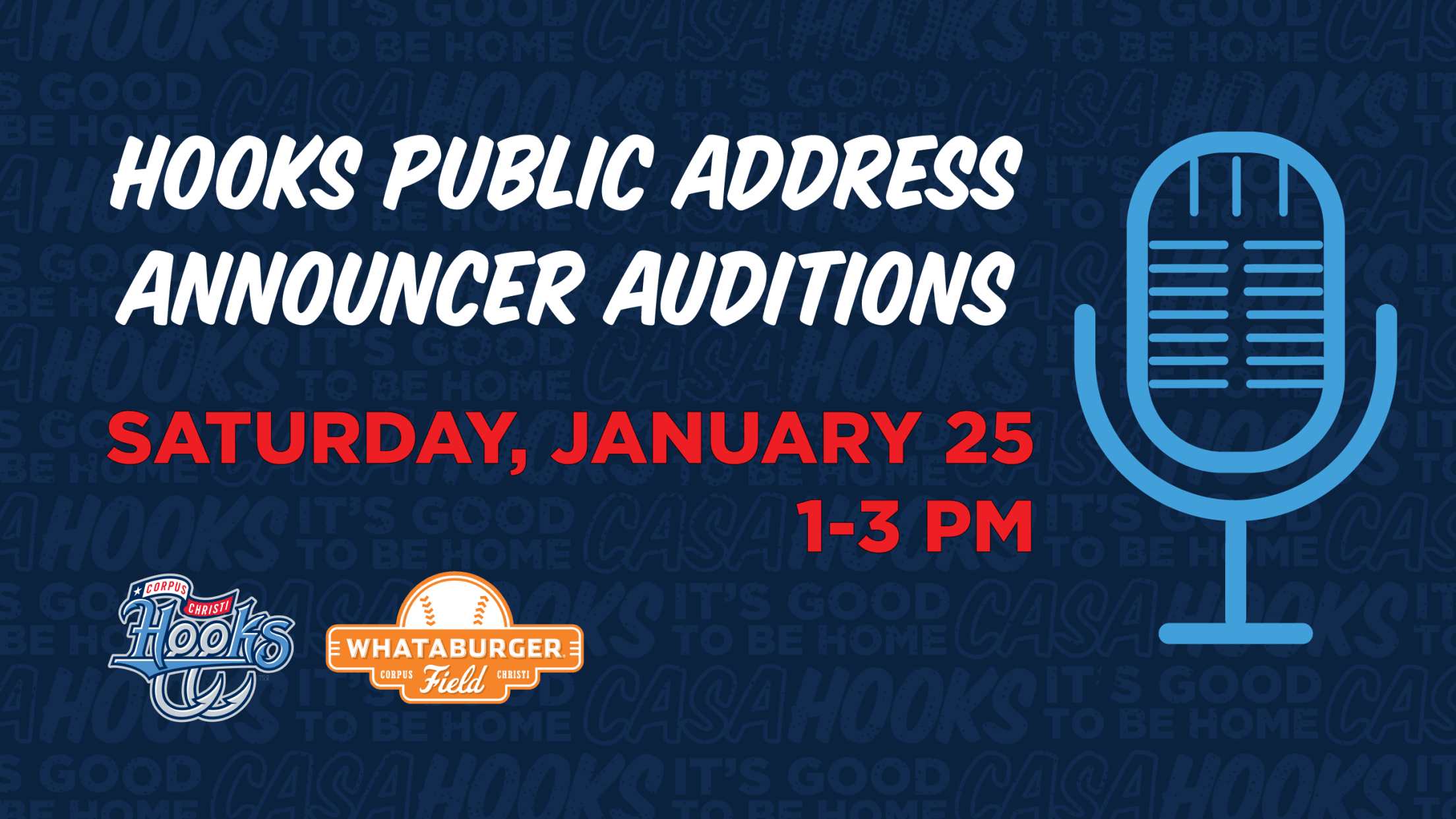 CORPUS CHRISTI - Think you've got the pipes to lead a crowd in song and cheer, or to call the names of baseball stars for thousands to hear? Here's your chance to show off that voice.The Corpus Christi Hooks are seeking a new Whataburger Field public address announcer.An open audition
CORPUS CHRISTI - Think you've got the pipes to lead a crowd in song and cheer, or to call the names of baseball stars for thousands to hear? Here's your chance to show off that voice.
The Corpus Christi Hooks are seeking a new Whataburger Field public address announcer.
An open audition will be held Saturday, January 25 from 1 to 3 p.m. at the stadium, 734 E. Port Ave. Auditions will take place on a first come, first serve basis.
Candidates will register upon arrival at the stadium. Each person will be provided a sample script to read over the ballpark PA system.
Qualified candidates (18 or older) must be able to work the Hooks' 70-game home schedule plus other events at Whataburger Field as available. Finalists will be chosen for in-person follow-up interviews.
Contact Amy Johnson, Ballpark Entertainment Manager, at [email protected] with any relevant questions.