Weickel's Second Straight Quality Start Spoiled in Extras
The Woodies left two on in the tenth, and lost in heartbreaking fashion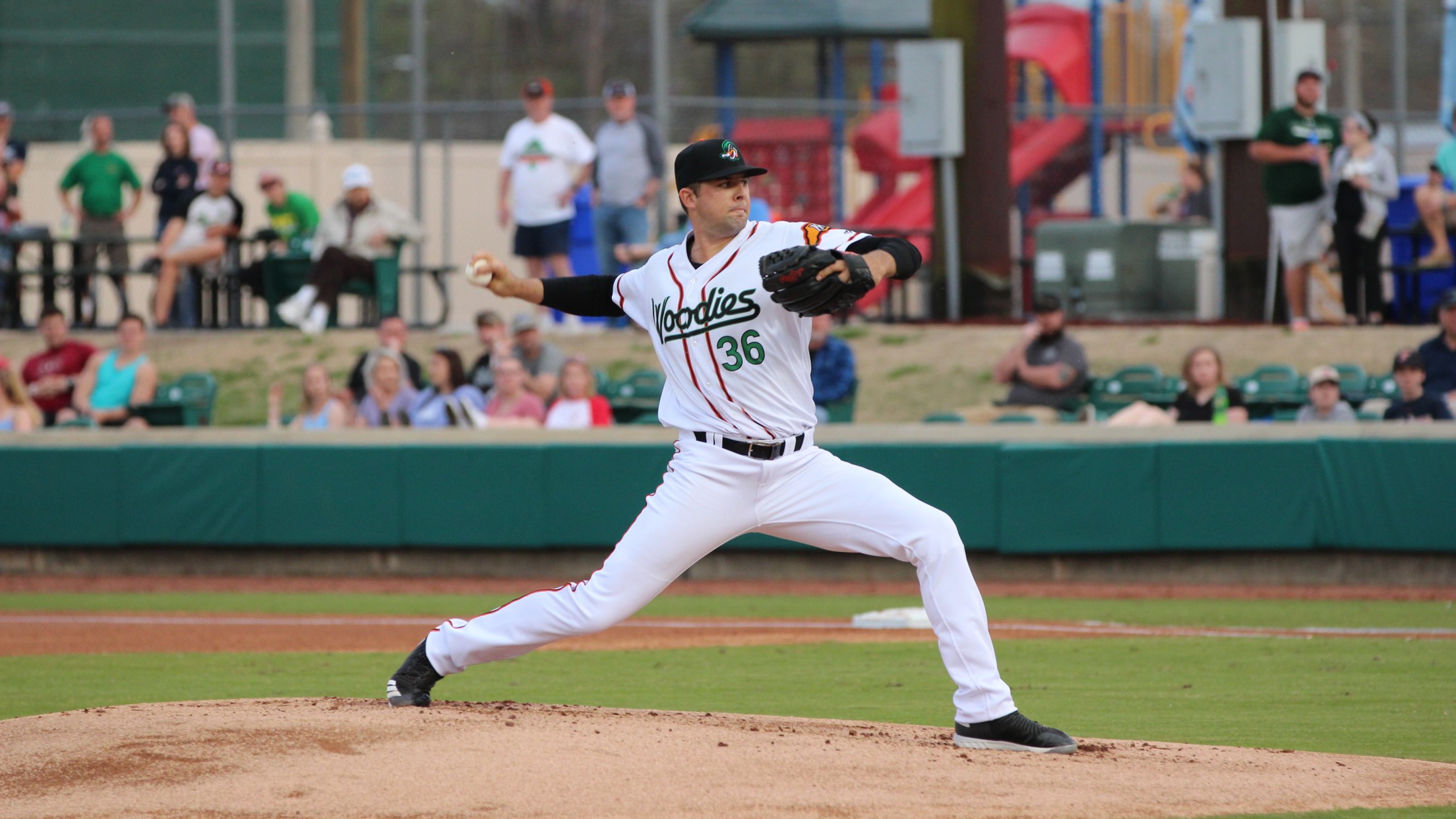 (Dominic Cotroneo/Down East Wood Ducks)
ZEBULON, NC - Carolina used the placed runner in extra innings to its advantage as a wild pitch scored the winning run from third with two outs in the tenth for the Mudcats to win 4-3.The Wood Ducks were trailing for a majority of the game until Andretty Cordero's three-run
ZEBULON, NC - Carolina used the placed runner in extra innings to its advantage as a wild pitch scored the winning run from third with two outs in the tenth for the Mudcats to win 4-3.
The Wood Ducks were trailing for a majority of the game until Andretty Cordero's three-run homer to left-center to put the Woodies ahead. His three RBIs would be the only runs of the night for the offense.
Walker Weickel turned in another quality start with seven innings and only two runs allowed. He also left four runners on base in his seven frames of work - which was a season-high for innings pitched.
He also induced two inning-ending double plays on his night as the Woodies trailed 1-0 for the first six innings. The homer for Cordero was a two-out rally as Chuck Leblanc walked with two outs to move Brendon Davis to second and chase starter Trey Supak out of the game.
Cordero ripped the second pitch he saw to left-center for his fourth homer of the season. He also upped his RBI total to 18 on the season to sit in third on the team.
The Mudcats tied the game in the eighth, but could not win in the ninth after Locke St. John stranded the bases loaded with two strikeouts.
The game ended on a 3-2 count in the tenth with the wild pitch scooting away from catcher Matt Whatley. The Woodies drop the series but look to salvage the series on Sunday at 2:00 p.m. with lefties Christian Torres and Nathan Kirby dueling at Five County Stadium.