What a finish!!! 'Dogs win 8-7 in 11 innings
Portland closes out '18 with thrilling win in Binghamton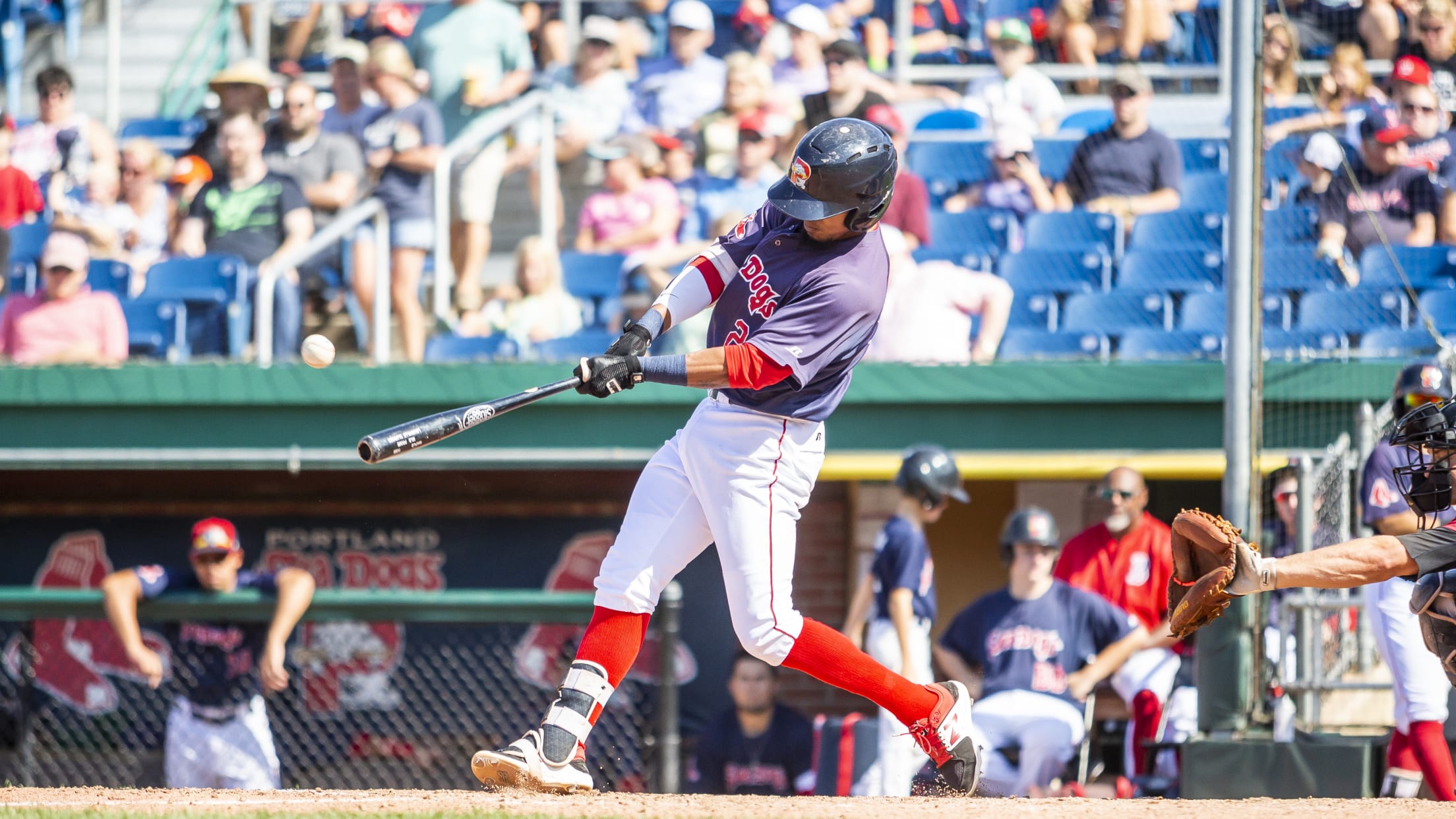 ((c)ZACHARY ROY)
Binghamton, NY - Deiner Lopez snapped a 6-6 tie with a two-run homer in the 11th inning, and the Portland Sea Dogs (63-76) held on for an 8-7 win over the Binghamton Rumble Ponies (64-76) on Monday afternoon in the season finale. Portland closed out the year by taking three
Binghamton, NY - Deiner Lopez snapped a 6-6 tie with a two-run homer in the 11th inning, and the Portland Sea Dogs (63-76) held on for an 8-7 win over the Binghamton Rumble Ponies (64-76) on Monday afternoon in the season finale. Portland closed out the year by taking three of four from the Ponies.
Jake Cosart (2-2) worked the final three innings, yielding two unearned runs on two hits, two walks, and four strikeouts to earn the win. Cosart was the winning pitcher for Portland's first win of the season on April 10th at Reading.
In the bottom of the 11th inning, Binghamton scored a run on a sacrifice fly by John Mora, but the game ended on a 4-6-3 double play.
Portland trailed 5-0 after three innings, as the Rumble Ponies scored all five runs off Matt Kent (ND). The lefty settled down, retiring the final 11 batters faced. Kent worked seven innings on nine hits, five runs (four earned), no walks, and six strikeouts. He threw 78 of 96 pitches for strikes (81%).
Jordan Betts came up clutch, hitting homers in back-to-back innings. In the fourth, Betts put the 'Dogs on the board with a two-run homer. In the fifth, he smoked a three-run shot with two outs over Justin Dunn.
In the 10th inning, Bobby Dalbec gave the 'Dog a 6-5 lead with a run-scoring single, but Binghamton stormed right back and tied the game on a sacrifice fly by Joey Terdoslavich.
Portland closed out the season with the second best record in the Eastern Division after 70 games.
Individual Tickets for 2019 go on sale November 3rd at Hadlock Field. For more information visit seadogs.com.