Wild Eighth Inning Goes Against Brewers
Mallen's homer ties the game, Missoula scores in bottom of inning in back-and-forth affair at Ogren Park Allegiance Field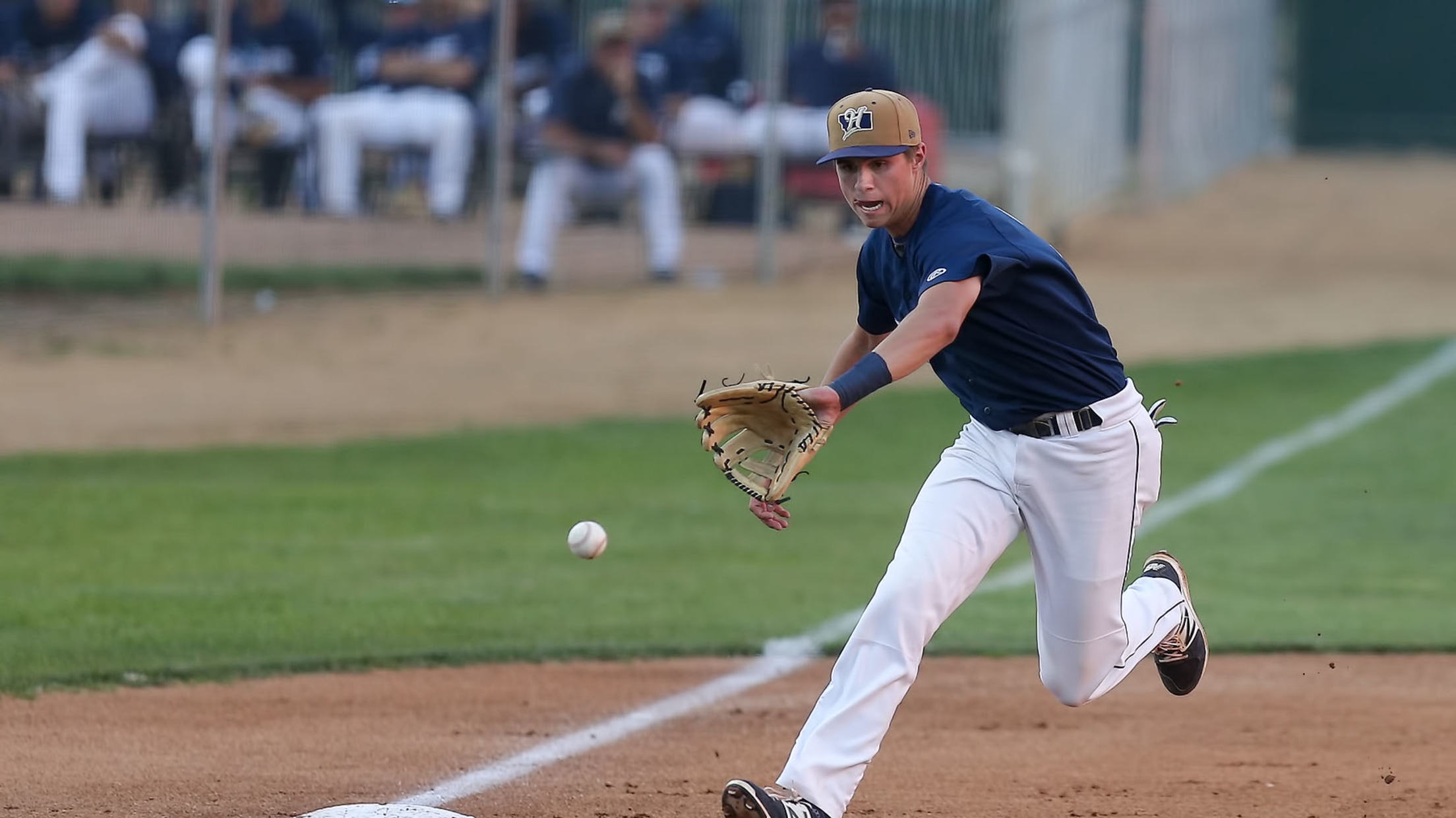 (Gary[]Marshall)
After coming back to tie the game in the top of the eighth inning, the Helena Brewers (21-38, 6-15) saw the Missoula Osprey (28-31, 9-12) score the go-ahead run in the bottom of the inning as part of 4-3 Missoula win over Helena on Wednesday night at Ogren Park Allegiance
After coming back to tie the game in the top of the eighth inning, the Helena Brewers (21-38, 6-15) saw the Missoula Osprey (28-31, 9-12) score the go-ahead run in the bottom of the inning as part of 4-3 Missoula win over Helena on Wednesday night at Ogren Park Allegiance Field.
Trailing 3-1 going to the eighth, Jose Gomez struck out to start the inning but took first base on a passed ball. Franly Mallen put together a long at bat, and on 3-2 pitch launched a home run over the left field wall, his second homer of the season, to knot the game 3-3.
Missoula opened the bottom of the eighth with a walk to Keshawn Lynch. The Osprey second baseman moved to second on a single from Brandon Leyton and scored on a single to right by Terrence Connelly, giving the Osprey a 4-3 lead.
Base running mistakes took away an opportunity for the Brewers to score in the ninth. Gabriel Garcia roped a single to left but was thrown out trying to stretch it into a double. Jay Feliciano singled up the middle in the next at bat, but was picked off first for the second out. Down 0-2 in the count, third baseman Chad McClanahan struck out looking to end the game.
It took until the fourth inning for the first run to score. KJ Harrison hit a solo home run to lead off the frame, his seventh of the season and second in as many nights, putting Helena up 1-0. Harrison finished just a triple shy of the cycle, going 3-for-4 with a double, a home run, an RBI and a run scored.
The Osprey took their first lead in the bottom of the fifth. Connelly doubled and advanced to third on a ground out before coming in to score on a wild pitch, tying the game 1-1. The next batter walked and Missoula pounded out back-to-back doubles, scoring two more runs to take a 3-1 lead.
The Brewers return to Helena for a three-game tangle with the Osprey at Kindrick Legion Field starting Thursday night at 7:05 PM. Helena sends RHP Dylan File (0-2, 3.95) to the mound against Osprey RHP Cole Stapler (1-2, 2.74). On 80's Night, all fans dressed for a throwback receive $2 off the price of admission. It's another Thirsty Thursday, with $2 draft beers and fountain sodas courtesy of Gary's Auto Plaza. Tickets can be purchased at the box office or online at helenabrewers.net.