Williams's two HRs lift Lugnuts, 4-2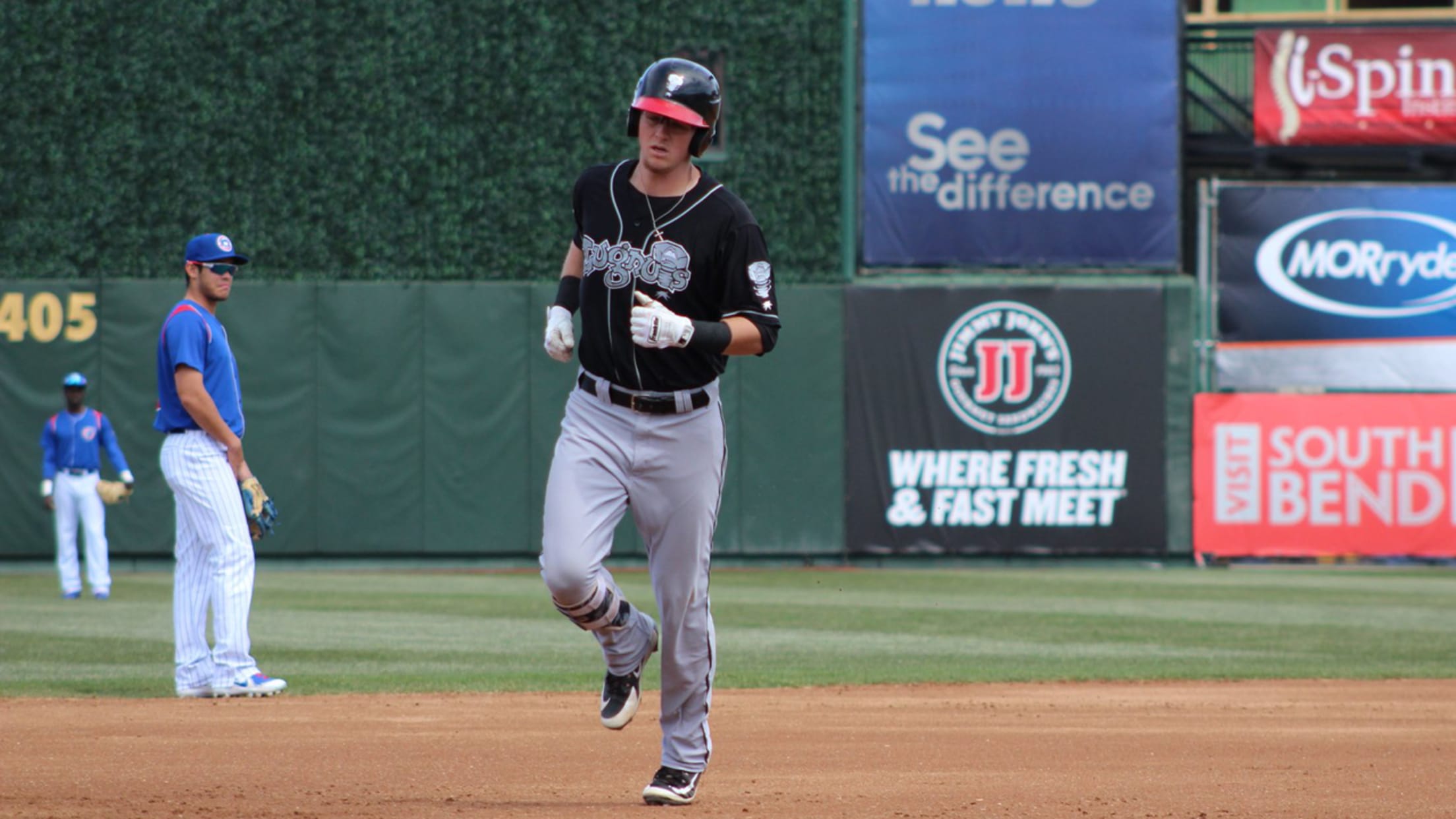 (Dante De Caria)
SOUTH BEND, Ind. - Christian Williams drilled a pair of opposite-field home runs, helping the Lansing Lugnuts (9-6) take the rubber match of a three-game series, 4-2, from the South Bend Cubs (7-7) on Sunday afternoon at Four Winds Field.Facing left-hander Brendon Little (Loss, 0-1), the 27th overall pick in
SOUTH BEND, Ind. - Christian Williams drilled a pair of opposite-field home runs, helping the Lansing Lugnuts (9-6) take the rubber match of a three-game series, 4-2, from the South Bend Cubs (7-7) on Sunday afternoon at Four Winds Field.

Facing left-hander Brendon Little (Loss, 0-1), the 27th overall pick in the 2017 draft, Williams drove a two-out solo homer to left field in the second inning, giving the Lugnuts a 1-0 lead.

The Cubs answered with two runs in the bottom of the second, only to see Williams create more thunder in his second at-bat, blasting a two-run shot to left field in the fourth inning to put the Lugnuts on top to stay.

It was the first multi-HR game for a Lugnut since Bradley Jones victimized the Dayton Dragons with two three-run homers on April 17, 2017.

Chavez Young added insurance, drawing a fifth-inning walk, stealing second and third base, and scoring on a Kevin Vicuña RBI groundout to push the lead to 4-2.

The Lugnuts stole six bases total in the game, including three by Ryan Noda to tie the franchise single-game record, giving the Nuts 15 total steals in the three-game series. Lansing leads the Midwest League with 31 stolen bases and has been caught a league-low two times.

Noda drew three walks in the game, increasing his MiLB-leading total to 22 walks in 13 games.

Lansing starter Maverik Buffo (Win, 1-1) settled in beautifully after South Bend's two-run second inning, retiring the final ten batters faced and finishing with five innings, four hits, two walks and five strikeouts.

Andy Ravel pitched three scoreless innings of relief, striking out four.

Ty Tice worked a scoreless ninth, allowing a single and striking out two, for his league-leading fourth save of the season.

In the loss, Vicuña's nine-game on-streak came to an end, as did Kevin Smith 's 13-game on-base streak and Kacy Clemens 's 12-game on-base streak.

The Nuts return to Cooley Law School Stadium on Monday, April 23rd, opening a four-game homestand with the Dayton Dragons on the first Dog Days of Summer of the year. 2017 No. 2 overall pick Hunter Greene (3.38 ERA) starts for Dayton, opposed by 18-year-old Lugnuts right-hander Maximo Castillo (4.00). To purchase tickets, visit lansinglugnuts.com or call (517) 485-4500.
# # #