Wings wrap up homestand Sunday with post-game fireworks and kids run the bases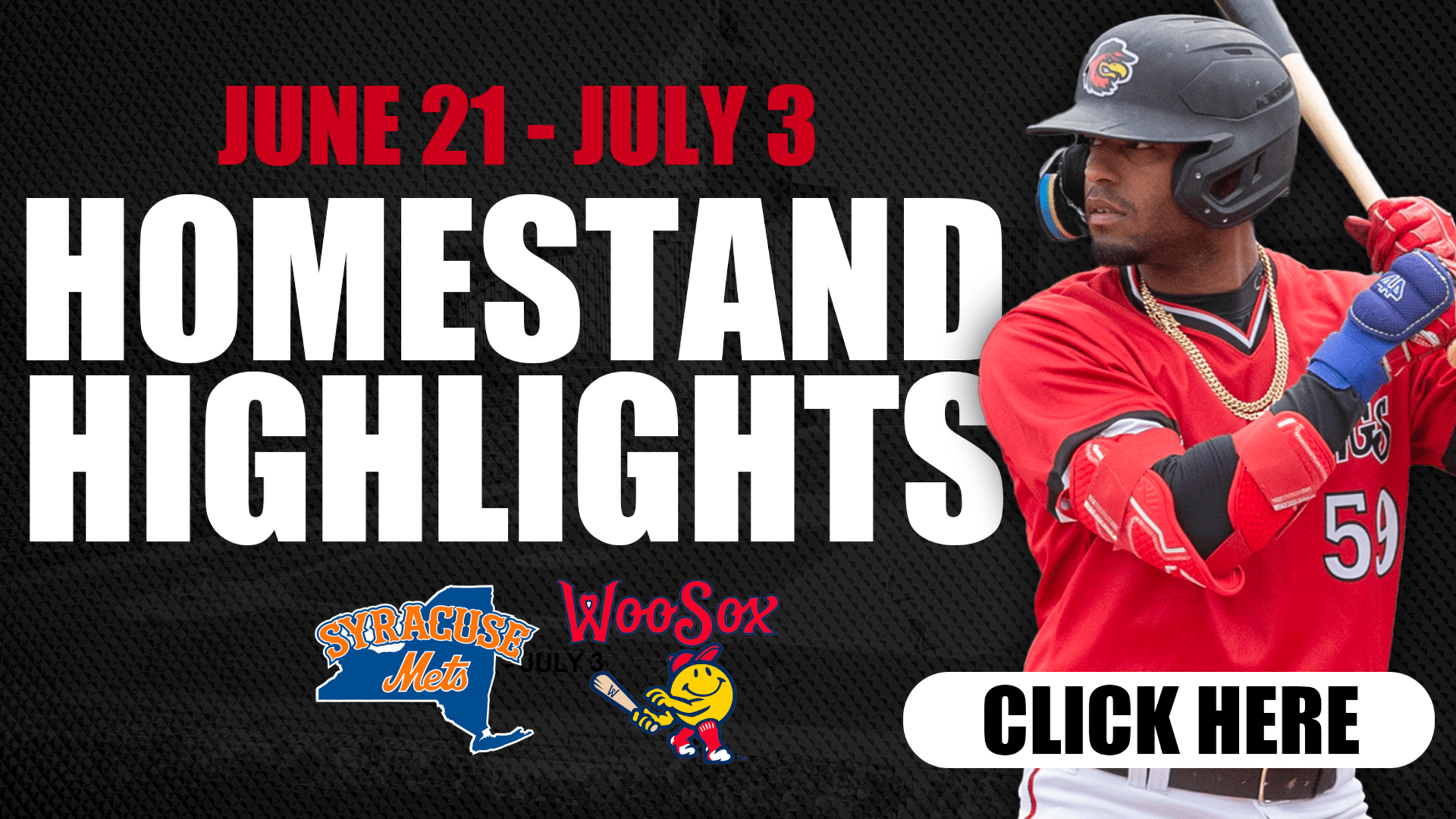 The Red Wings and Red Sox conclude their week-long set on Sunday night with post-game fireworks presented by ESL Federal Credit Union. During this half of the homestand, The Intentional Walk presented by Wegmans will be taking place to raise money and awareness for mental health. For the entire 6-game
The Red Wings and Red Sox conclude their week-long set on Sunday night with post-game fireworks presented by ESL Federal Credit Union.
During this half of the homestand, The Intentional Walk presented by Wegmans will be taking place to raise money and awareness for mental health. For the entire 6-game series against Worcester, 24 hours/day, a Red Wings full-time or part-time staff member will be walking/running on a treadmill set up at Frontier Field. The Intentional Walk will start at 9 am on Tuesday, June 28 and end with the final out on Sunday, July 3. All money raised will benefit NAMI Rochester and the Mental Health Association of Rochester. For more info and to donate click HERE.
Tickets for all Red Wings home games are available around-the-clock at RedWingsBaseball.com, over the phone at (585) 423-9464 or in-person at the Red Wings Ticket Office from 10-4 Monday-Friday.
ㅤ
SUNDAY, JULY 3 vs WORCESTER RED SOX (Gates 5:30 pm, First Pitch 7:05 pm)
INDEPENDENCE DAY CELEBRATION: Stick around after the game for a post-game fireworks show presented by ESL Federal Credit Union.
AMERICAN FLAG GIVEAWAY: The first 1,000 fans will receive a small American flag courtesy of the Veterans Outreach Center.
KIDS RUN THE BASES: After the fireworks, all kids 12 & under can run the bases with Spikes and Mittsy presented by Wegmans