Wood Ducks Soar Behind Payano's Arm and Early Offense
Sanchez and La O provide all of the runs in the first three innings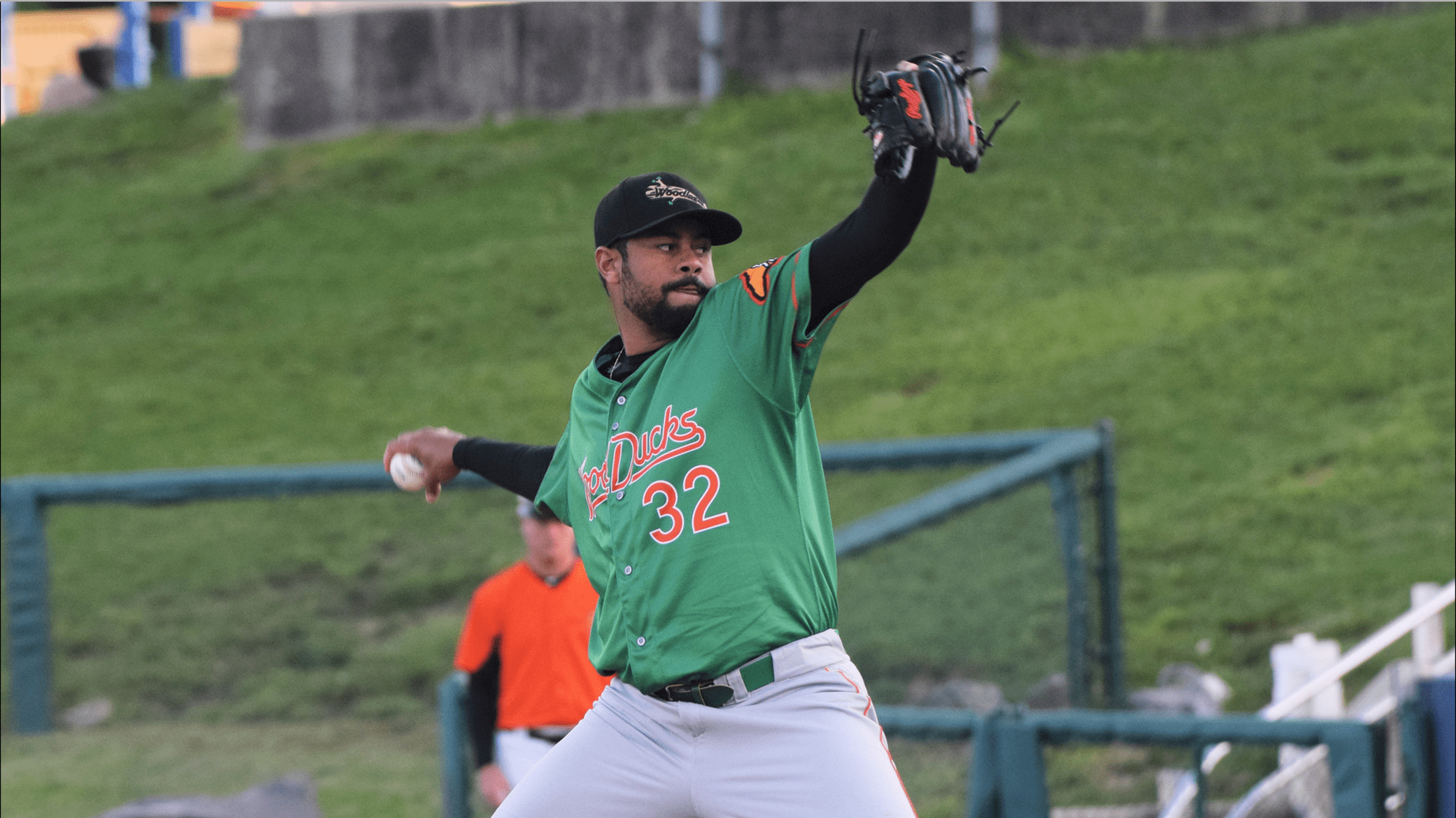 (Patrick Cavey/MILB.com)
KINSTON, NC - Six runs in the first three innings fueled the Wood Ducks in a 6-1 victory over the Astros to snap a five-game losing streak. Tyler Sanchez clocked his first home run of 2017 and had four RBIs while Pedro Payano delivered his second consecutive quality start for
KINSTON, NC - Six runs in the first three innings fueled the Wood Ducks in a 6-1 victory over the Astros to snap a five-game losing streak. Tyler Sanchez clocked his first home run of 2017 and had four RBIs while Pedro Payano delivered his second consecutive quality start for the Woodies.
The game could have gone a different direction early when each of the first three batters for Buies Creek put the first pitch they saw in play. Jason Martin was on second and Randy César had an 0-2 count against Payano before he knocked a single into center to get the Astros on the board first.
In the bottom half the Woodies responded in almost identical fashion: two outs and a two-strike count. Luis La O knocked a single into left field to score Ledarious Clark (who doubled). Buies Creek starter Justin Ferrell could not finish off the shutdown inning, but the Down East offense was just getting started.
After a one-out walk to Chuck Moorman, Sanchez came to the plate and fell behind 1-2. The righty connected on the next pitch and clocked it over the wall in left field for his first home run in the 2017 season.
Meanwhile, Payano found his grove. The right-hander only allowed two baserunners and zero hits in innings two through six to keep the Astros at one run. In the third, the Wood Ducks brought eight batters to the plate and received production from the same bats as earlier: La O and Sanchez.
Another single by La O scored Clark and later the bases were loaded with two outs for Sanchez. He lined a 1-1 pitch to right field for a base hit and it scored two more runs for the Woodies and extended their lead to 6-1.
Payano faced adversity in the seventh inning - his final frame. Two walks and a throwing error had runners on first and second with two outs, but he struck out Arturo Michelena looking to end the chance.
Down East's bullpen was nearly flawless with three strikeouts and just one walk. Kelvin Vasquez was strong in his home debut, and Ricardo Rodríguez continued his strong season with a 1-2-3 ninth complete with two strikeouts.
Next, the Wood Ducks close the series with the Astros on Monday in the final meeting of the first half. Left-hander Jeffrey Springs (0-5, 6.67) will be called for Down East while Buies Creek will activate righty Franklin Perez (2-0, 0.00) from the disabled list. You can listen to every pitch of the 2017 season live on Sports/Talk 960 The Bull or streamed on the TuneIn Radio app.