Wood Ducks Split Doubleheader with Hillcats
The pitching staff only allowed five runs for the entire four-game series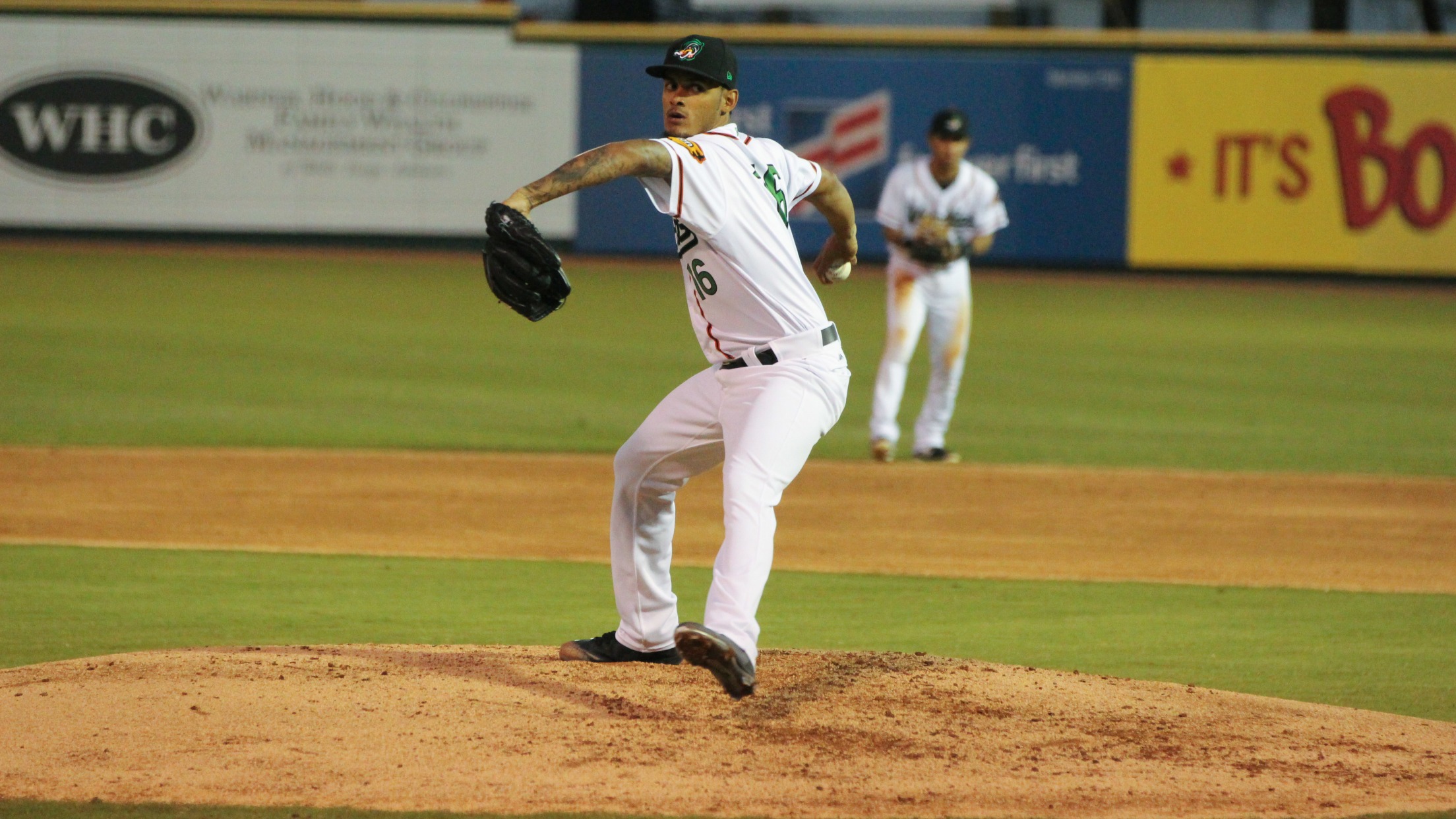 LYNCHBURG, VA - Quality pitching was on prominent display for both teams in Sunday's doubleheader between the Wood Ducks and Hillcats. The teams split the games and thus the series with a 4-2 Down East win in game one, while Lynchburg shutout the Woodies for the second game of the
LYNCHBURG, VA - Quality pitching was on prominent display for both teams in Sunday's doubleheader between the Wood Ducks and Hillcats. The teams split the games and thus the series with a 4-2 Down East win in game one, while Lynchburg shutout the Woodies for the second game of the series with a 1-0 final in game two.
GAME ONE
Michael Matuella started his first game at the high-A level for the Wood Ducks and claimed the victory after five innings of work. The right-hander only surrendered two runs on well-placed bloopers by the Hillcat offense.
The offense needed time to get going as it trailed 2-0 through the first four innings. The DEWDs got on the board thanks to a Preston Scott RBI double, his second of two hits in the first game. Then in the sixth, LeDarious Clark tied the game with a solo homer to left - his second of the season.
Cole Wiper entered the game after Matuella's exit and was excellent. The right-hander tossed two scoreless frames and left two stranded in the sixth.
The Woodies took the lead in the seventh thanks in part to defensive miscues by the Hillcats. Blaine Prescott was hit by a pitch to leadoff the inning, stole second and took third on a wild pitch from closer Dalbert Siri. He scored on a Leody Taveras single through the right side.
Then a pickoff attempt on Taveras at first was missed by Emmanuel Tapia and allowed Taveras to reach third base. Next to the plate was Brendon Davis, and he dropped a single to left-center to bring home an insurance run.
Wiper responded by striking out the side in the seventh to claim the win for himself and the Wood Ducks.
GAME TWO
Jonathan Hernández simply does not have any luck at City Stadium. In 2017, his only start against the Hillcats was a 1-0 loss in six innings of work. On Sunday he worked four innings but struck out seven batters and again took a 1-0 loss.
The bats for the Woodies were stymied by Lynchburg starter Justin Garza - who only allowed two hits in five innings. In fact, the DEWDs only had one at-bat with a runner in scoring position in game two.
After Hernandez exited, the bullpen made its presence known as Jairo Beras worked a 1-2-3 fifth inning. In the sixth, Locke St. John turned heads when he struck out three consecutive lefties in his first appearance in the Rangers organization.
The rally would not come in the seventh, and the Wood Ducks split their fifth doubleheader in six tries as a franchise.
Next, Down East continues its road trip in Virginia to Woodbridge to take on the Potomac Nationals. The three-game set begins on Monday with a 7:05 p.m. first pitch. RHP Walker Weickel will take the mound for his first Wood Ducks start.