Wood Ducks Win, Force Do-Or-Die Finale
Kyle Cody's third straight quality start and a big second inning push the Wood Ducks forward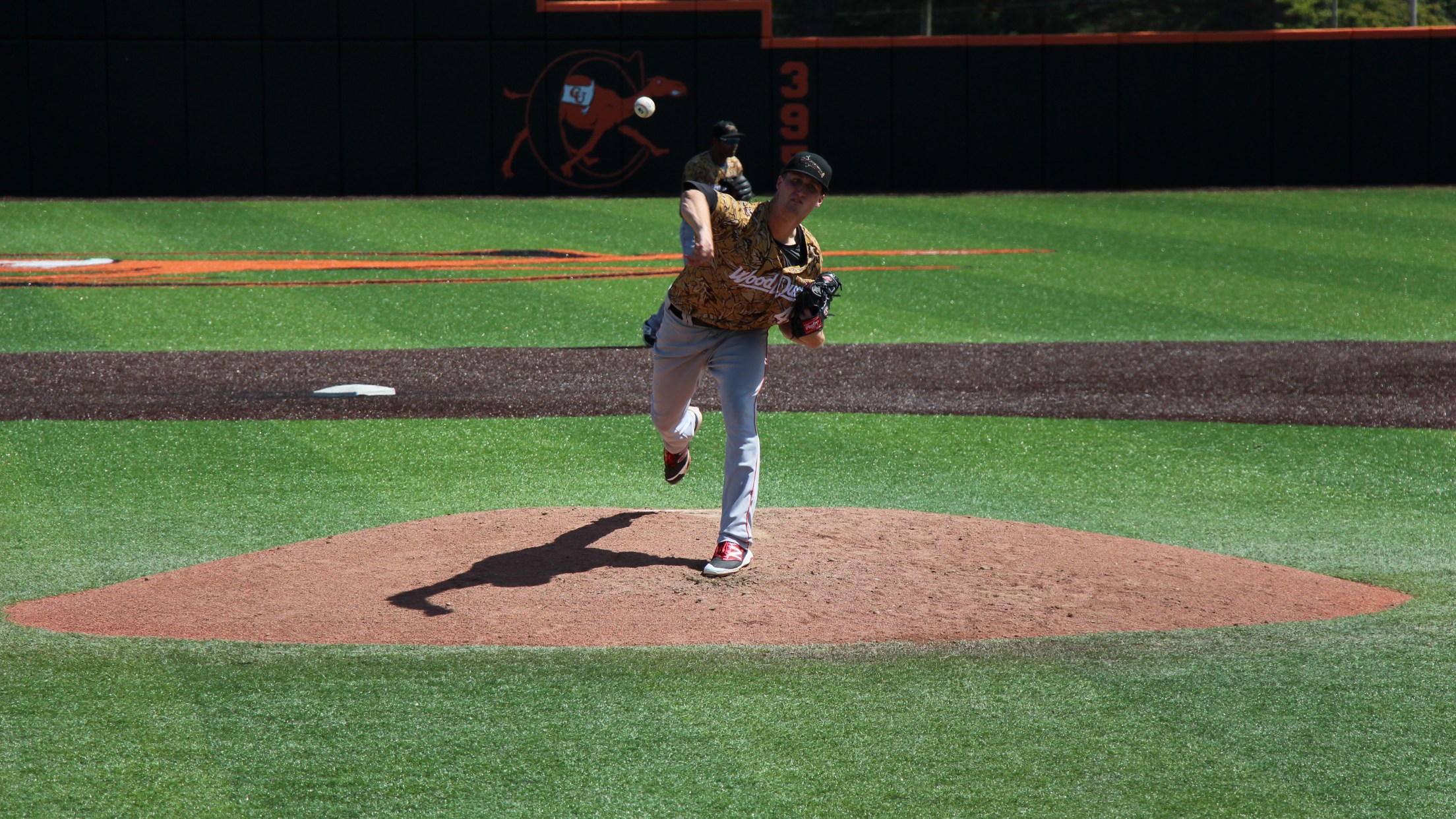 BUIES CREEK, NC - Down East (37-32, 61-77) claimed another head-to-head victory over Buies Creek (37-31, 74-64) to keep its playoff hopes alive. The Woodies mashed 14 hits in a 7-3 victory over the Astros on Sunday afternoon. Josh Morgan tied a career-high with four hits as each of the
BUIES CREEK, NC - Down East (37-32, 61-77) claimed another head-to-head victory over Buies Creek (37-31, 74-64) to keep its playoff hopes alive. The Woodies mashed 14 hits in a 7-3 victory over the Astros on Sunday afternoon. Josh Morgan tied a career-high with four hits as each of the first seven batters in the order scored a run.
Kyle Cody also turned in his fourth quality start in five tries with the Wood Ducks while striking out six batters. He also claimed the win - his third with the club. He left seven runners on base in his six innings of work and only allowed one run.
The offense got on the move in the second with three straight hits producing a run. Evan Van Hoosier's single brought home Carlos Garay in Van Hoosier's second consecutive start. Later in the inning with two strikes and two outs, Matt Lipka charged a three-run homer to deep left-center to give the Woodies a 4-0 lead.
In the fourth, the Astros responded in similar fashion when Rodrigo Ayarza connected on a two-out, two-strike triple to score a run. The three-run lead would not last long, as Yanio Perez launched his fifth homer of the year to left-center to set the score at 5-1.
The Wood Ducks still weren't done in the seventh after dipping into the Astros' bullpen. An RBI single from Luis La O and an RBI double from Preston Scott produced two more runs to push the lead to six. La O's one-for-five day keeps him in first in the league with 136 hits on the season.
Jacob Shortslef worked two scoreless innings in the seventh and eighth for the Woodies bullpen. Despite two runs coming in the ninth against Tyler Ferguson, the Woodies claimed the win when Scott Williams recorded the final three outs of the game.
With the win, Monday becomes a winner-take-all game for the second-half between the two clubs. First pitch is scheduled for 11:00 a.m. from Jim Perry Stadium and you can listen to every pitch of the regular season finale on Sports/Talk 960 The Bull or streamed on the TuneIn Radio app.