Woodies Receive Big Nights from Weickel and Cordero, Fall to Pelicans Late
Down East slugged 11 hits in the loss on Saturday night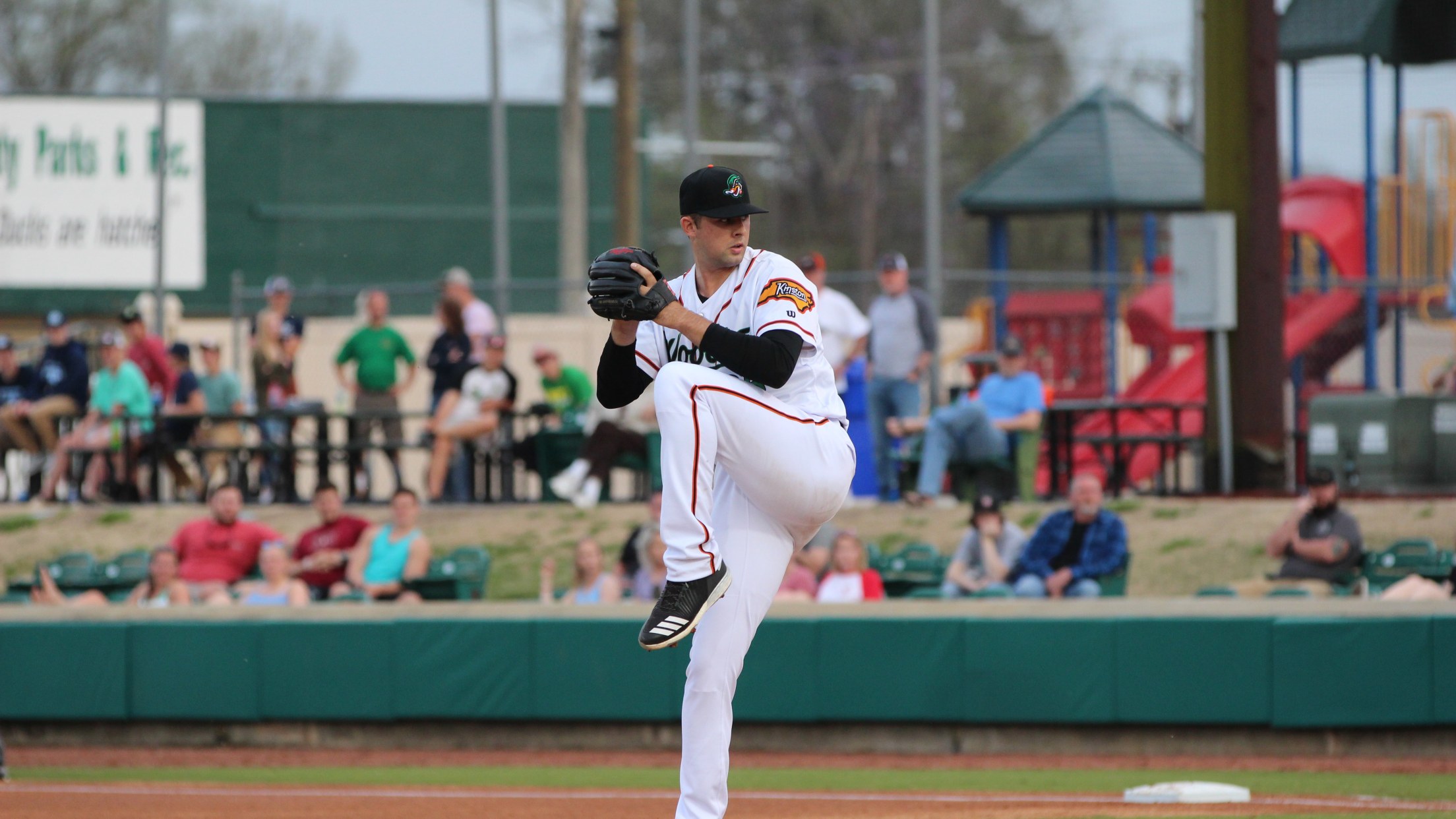 (Dominic Cotroneo/Down East Wood Ducks)
MYRTLE BEACH, SC -Walker Weickel battled into the sixth on the mound and Andretty Cordero had a four-hit game, but the Wood Ducks fell late to the Pelicans 5-4 on Saturday night. Weickel gets a no decision in his best start of the season, working five and one-third innings with
MYRTLE BEACH, SC -Walker Weickel battled into the sixth on the mound and Andretty Cordero had a four-hit game, but the Wood Ducks fell late to the Pelicans 5-4 on Saturday night. Weickel gets a no decision in his best start of the season, working five and one-third innings with six strikeouts and only three runs.
Alex Kowalczyk and Chuck Leblanc added multi-hit nights and with a run batted in each. Cordero had three singles and a double for the first four-hit game of the season by a Wood Duck player. In all the Woodies collected 11 hits to out-hit the Pelicans, but marked the first loss of the season in which Down East out-hit its opponent.
The game was tied 2-2 in the sixth before Leblanc's double brought home Kowalczyk to take the lead. Leblanc would later score on a poor throw on an attempted double play to push the Wood Ducks ahead 4-2.
Kaleb Fontenot did not allow a run for his 1.1 innings of walk-free work. He gave way to Jacob Shortslef in the eighth, but an error on a sacrifice bunt led to a pair of runs scoring for the Pelicans to take the lead. Myrtle Beach took the lead without a hit in the bottom of the eighth.
Down East went down 1-2-3 in the ninth and fall to 8-9 on the season. The Woodies go for the split on Sunday with lefty Christian Torres on the mound. Pregame coverage from Myrtle Beach begins at 5:45 p.m. with first pitch at 6:05 on WRNS Sports/Talk 960 The Bull or the TuneIn Radio app.