Woodman HR helps Lugs edge TinCaps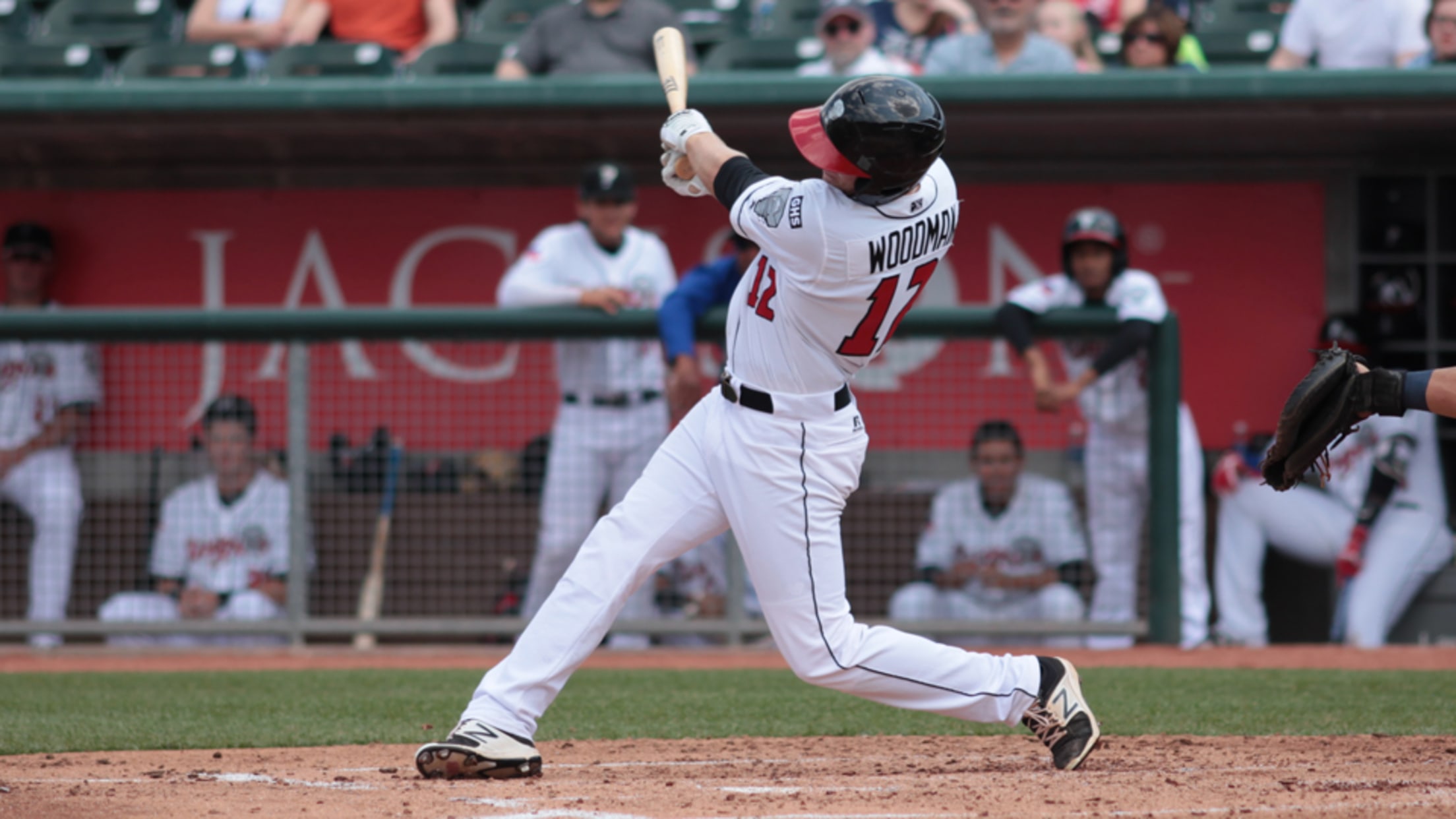 J.B. Woodman's seventh home run of the year was a three-run go-ahead shot, capping a five-run fifth inning rally and lifting the Lugnuts to victory. (Tyler Marcotte)
LANSING, Mich. - J.B. Woodman belted a three-run go-ahead home run to cap a five-run fifth inning, and the Lansing Lugnuts (24-40, 61-69) tipped the Fort Wayne TinCaps (39-25, 65-69), 6-5, on Monday night at Cooley Law School Stadium.The win gave the Lugnuts a split in the four-game set, coming
LANSING, Mich. - J.B. Woodman belted a three-run go-ahead home run to cap a five-run fifth inning, and the Lansing Lugnuts (24-40, 61-69) tipped the Fort Wayne TinCaps (39-25, 65-69), 6-5, on Monday night at Cooley Law School Stadium.

The win gave the Lugnuts a split in the four-game set, coming back to win the last two games after dropping the first two.

Fort Wayne had seized a 5-1 lead with a three-run top of the fifth, only to see the Lugnuts rally against TinCaps starter Lake Bachar (Loss, 3-1). A Joshua Palacios sacrifice fly and a David Jacob RBI single trimmed the 'Caps lead to 5-3 before Bachar struck out Mitch Nay for the second out. Woodman followed with a towering home run to left field, his seventh home run of the season.
The blow made a winner out of Dalton Rodriguez (Win, 1-1), who allowed five runs in five innings in his home debut, walking two and striking out three.

Lansing received scoreless relief from the debuting Bobby Eveld , who faced the minimum in the sixth and seventh innings; Andrew Deramo , who struck out G.K. Young with the tying run at third base in the eighth; and Jared Carkuff (Save, 7), who struck out Jake Suwinski with two TinCaps aboard in the ninth.

Four Lugnuts - Woodman, Jacob, Kevin Vicuña and Rodrigo Orozco - each collected two hits in the win.

Tuesday is a league-wide off day before the Lugnuts embark on their final road trip of the year, a three-game set at Lake County stretching from Wednesday through Friday. The next home game is at 7:05 p.m. Saturday vs. Dayton, an Eat-A-Palooza: admission and all you can eat inside the ballpark for $22 in advance! Tickets may be purchased at the Cooley Law School Stadium box office, by calling (517) 485-4500 or via lansinglugnuts.com.
# # #