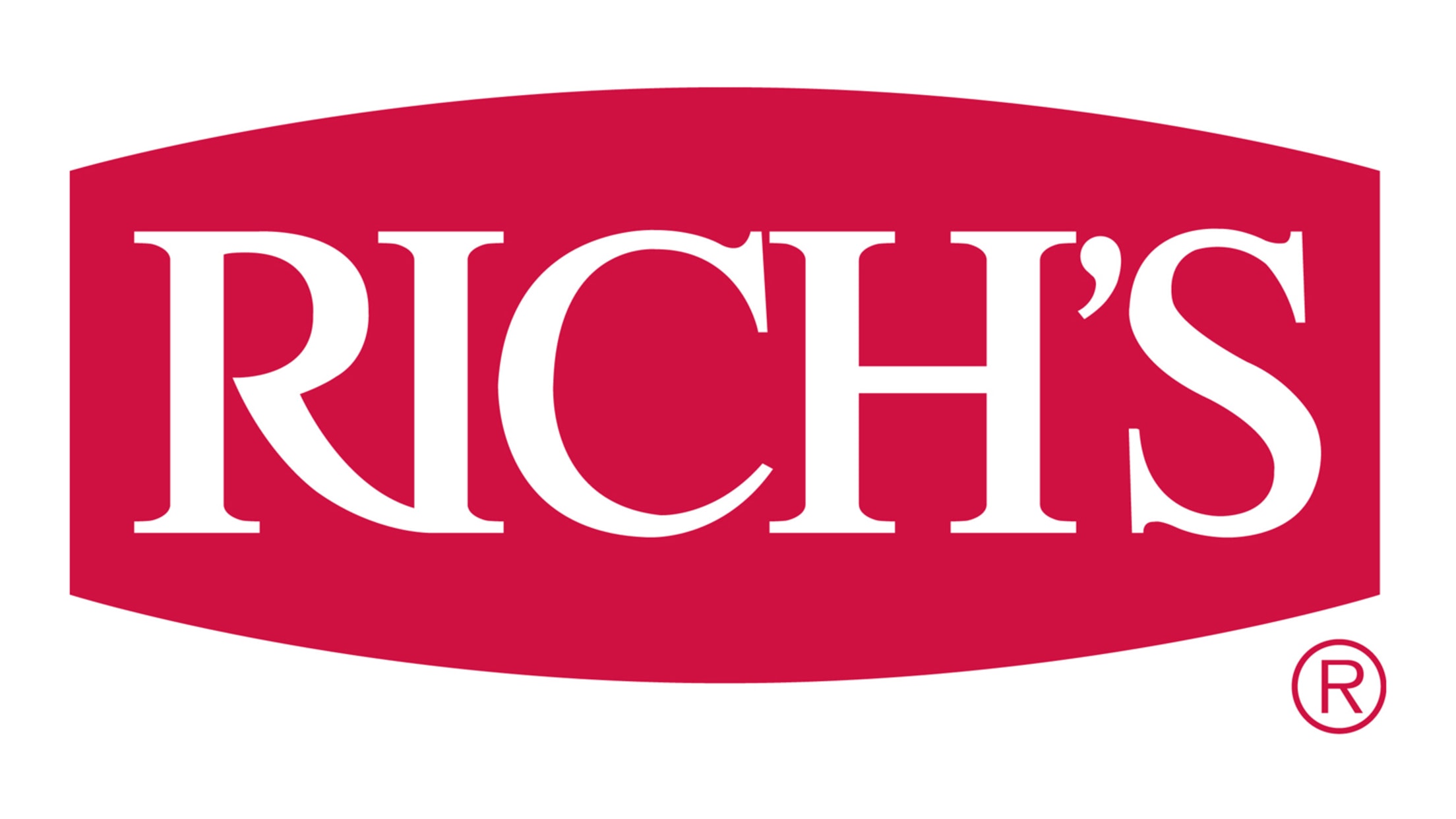 The Northwest Arkansas Naturals thank our Community Partners
Walk For Freedom is our global response to human trafficking-an outward expression of our inward desire to see slavery abolished everywhere, forever. It's an awareness and fundraising event rallying tens of thousands of abolitionists, taking millions of steps in hundreds of cities all over the world.
Coming alongside families of children, teens, and adults with special needs through recreation, education, support, and training (R.E.S.T.).
American Foundation For Suicide Prevention:
The American Foundation For Suicide Prevention's Mission is to save lives and bring hope to those affected by suicide. We are a voluntary health organization that gives those affected by suicide a nationwide community empowered by research, education, and advocacy to take action against this leading cause of death.
Our mission of restoring hope and empowering people through crisis intervention and suicide prevention, started in 1985 and still continues. By calling our helpline at 888.274.7472 our crisis call specialists confidentially and anonymously offer intervention and counseling, link the caller with resources in their area, and ultimately, save lives by preventing crises from becoming life-threatening. If you or someone you know needs to talk, we are here to listen!
The Arkansas Gryphons Club, established in 2006, is a not-for-profit organization registered in the state of Arkansas. The Gryphons are a prime example of diversity with players from different backgrounds and nationalities coming together as a single unit / team to achieve a common goal on the rugby pitch. The club is dedicated to excellence and aims to apply the rugby principles of character, discipline and integrity on and off the rugby field and in our everyday lives. We are always open to new players joining the club to compete with us in rugby.
To enhance the lives of people with autism by connecting the NW Arkansas community through greater awareness and resources.
Arkansas' Towards Zero Deaths:
Arkansas' Toward Zero Deaths program is a statewide awareness campaign led by a multi-agency partnership and supported by funding from the National Highway Transportation Safety Administration and the Federal Highway Administration. It is part of "Toward Zero Deaths: A National Strategy on Highway Safety", developed by a national coalition of traffic safety groups as a more organized and comprehensive way to address highway safety.
Arkansas Veterans Village Inc:
We are Arkansas Veteran Village Inc., a 501c3 dedicated to get homeless veterans into transitional housing so they can re-assimilate into a stable life style. The money raised will provide each veteran a place to live until all the programs they need can be made available to them.
Bella Vista Public Library Foundation:
The mission of the Bella Vista Public Library Foundation is to support the Bella Vista Public Library by being a repository for the gifts for the perpetual maintenance of the facilities and grounds and by providing financial support for educational programs, equipment, and facility expansion.
A 501c3 nonprofit youth wrestling team that services Bentonville, Decatur, Gravette, Gentry, Bella Vista, Centerton and the surrounding areas of Northwest Arkansas (NWA). Our mission is to develop young athletes....Strengthening their minds, bodies, and character through the amazing sport of wrestling!
Bethany believes every child deserves to be loved, connected, and safe. For more than 75 years, our faith has inspired us to stand for children close to home and around the world. Together, we can change the world through family.
Bost:
Bost, Inc.'s mission is people supporting individuals with disabilities and behavioral health needs to meet their life goals through their vision of communities working together empowering individuals to improve their overall health and achieve greater independence.
CASA stands for Court Appointed Special Advocates. CASA volunteers speak up and advocate for abused and neglected children in the courtroom and other settings. Arkansas CASA is part of a national network of 955 programs that recruit, train, and support volunteers to represent the interests to these children.
Kesem is a nationwide community, driven by passionate college student leaders, that supports children through and beyond their parent's cancer. Kesem is the largest national organization dedicated to supporting children impacted by a parent's cancer, at no cost to families. Our innovative and fun-filled programs provide children with peers who understand their unique needs and create long-lasting impact.
Our mission is to create a community where refugees are welcomed and equipped with all they need to build new lives. At Canopy, we are committed to welcoming and equipping refugees with the various services and skills they need to build new lives here in the United States.
We exist to demonstrate compassion by providing support and mentoring to women involved in crisis pregnancies, assisting them in making healthy choices related to their sexuality, and building strong families, which are consistent with biblical principles.
To help people of all ages grieving a death find closure and healing by providing a permanent marker for a loved one's grave, bringing them one step closer to letting go of pain.
Compassion House is a local nonprofit that helps pregnant teens, age 19 and younger, who are in crisis, by providing housing, education, prenatal care, counseling, life skills, and intensive case management. We are a sober living, faith-based ministry that wants to walk alongside these young women during pregnancy and help them build a support system to help them become successful mothers and women. If you are interested in our services, donating, or volunteers please contact us at (479) 419-9100.
CommUnity StoreHouse:
Our mission is to restore Families, Lives & Hope. CommUnity Storehouse is open to those in need regularly on Sundays from 10am-1pm, Mondays 9am-12pm, Tuesdays 12pm-3pm, and Wednesdays 9am-12pm. All items, including clothes, food, hygiene items, furniture and more are absolutely free thanks to the donations from others throughout the community.
Diamond Dance & Cheer University:
Diamond Dance & Cheer University is a local dance, cheer, and tumble gym. They are conveniently located on Wedington to serve Fayetteville and its' surrounding towns. Offering classes for all ages babies to adults, beginners to advanced students and strive to keep the skill building fun! Check them out online for more info or sign up today!
In honor of the life of Dustin Chamberlain, conducts international medical mission trips, provides scholarships for students entering the field of healthcare, and partners with like-minded organizations to improve the welfare of at-risk families, locally and internationally.
Serving individuals with special needs since 1963. We operate a total of three Child Development Centers in Fayetteville, Huntsville, and Siloam Springs that serve the needs of children six weeks to five years of age with developmental delays or disabilities. For adults, we provide community employment, independent living options, life skills classes, job skills training, recreational activities, and community involvement.
Our mission is to meet the needs of families in Northwest Arkansas for individualized parenting education and family support.
A non-profit organization that was established to assist, encourage, and empower Law Enforcement Officers, Firefighters, and our nation's military members, both past and present. Additionally, GY6ix works to bring awareness to the risks taken and sacrifices made every day by these heroes.
Habitat for Humanity of Benton County:
A nonprofit Christian housing organization whose goal is to eliminate poverty housing from within Benton County and to partner with the community to make decent shelter a matter of conscience as well as action.
Helping Paws of Northwest Arkansas:
Helping Paws of NWA is a group of volunteers, who, together with their therapy animals, strive to make a difference in the lives of individuals through the human-animal bond. Our purpose is to support registered therapy teams who provide comfort, companionship, and unconditional love to our community.
Hope 4 You Breast Cancer Foundation:
Hope 4 You raises money to provide mammograms for uninsured and under-insured women in the Four States that need them. All money raised stays in our local surrounding Joplin/Pittsburg area.
To improve the quality of life for individuals with special needs through therapeutic riding programs, with an emphasis on children. Programs are provided regardless of ability to pay.
Our vision is a community mobilized to improve the response to victims of human trafficking in Northwest Arkansas. Survivors thriving in a life free from exploitation. Our mission is healing and opportunities for victims of human trafficking. Prevention and education for the community.
The mission of the Hydrocephalus Association is to promote a cure for hydrocephalus and improve the lives of those affected by the condition. We will accomplish this by collaborating with patients, caregivers, researchers and industry, raising awareness, and funding innovative, high-impact research to prevent, treat and ultimately cure hydrocephalus.
Life Styles enthusiastically supports individuals with disabilities in reaching their full potential as contributing members of the community
Living to Win Foundation supports patients and their families fight, motivate, and survive Neuromyelitis Optica, and other Neurological Diseases.
To provide outstanding counseling and limited medical services to any woman who may find herself experiencing a reproductive health crisis, whether it is an unplanned pregnancy or a sexually transmitted disease. We give unconditional care to preserve and protect human life so our clients can find hope
Founded in memory of our precious Matt by the four women who love him more than anything, we seek to aid others on their road to recovery. The Matt Adams Foundation is a 501c3 nonprofit which funds distribution of life saving naloxone opioid overdose reversal kits, and financial assistance for treatment programs while working to break down the stigma and encourage hope, healing and second chances.
Neighborhood Life House exists to build relationships within our community in a safe, Christ-centered environment.
New Beginning Children's Homes:
Our mission is to provide foster children in Arkansas a safe and faith centered family atmosphere in which they can heal, grow and be loved while they are working through many difficult life issues. We believe that the Bible teaches us this: Religion that God our Father accepts as pure and faultless is this: to look after orphans and widows in their distress and to keep oneself from being polluted by the world. James 1:27 NIV
Northwest Arkansas Aquatics (NWAA) is a year-round USA Swimming Club with both Bronze Medal and SafeSport Recognitions. NWAA strives to provide the opportunity for every swimmer in the program to achieve their highest competitive level in the sport of swimming while building strong character in a safe and supportive environment.
Northwest Arkansas Parrot Head Club:
Made up of individuals who are brought together by their common interest and love for the tropical spirit that is typical of the songs and writing of Jimmy Buffett. Our club participates in a variety of activities including happy hours, "business" meetings, fun raising activities, volunteer opportunities, and most of all being with phriends. All to help support local organizations and individuals with specific needs.
Orchard Road Community Outreach:
Orchard Road Community Outreach is a non-profit organization based in Stilwell, Oklahoma and focused on serving the needs of people in our community and surrounding areas, including temporary shelter needs as well as providing meals to the hungry. Organization services include Turning Point Transitional Housing which provides temporary housing to individuals or families displaced from their home due to natural disaster, fire or other circumstances. The organization is also currently constructing a facility for victims of domestic violence.
Our mission to provide affordable housing for recovering drug addicts and alcoholics to assist in Northwest Arkansas.
Ozark Bronze is a premier ensemble of auditioned handbell ringers from Northwest Arkansas and the River Valley. Our goal is to excite audiences with a musically challenging repertoire and our music always has something for every listener, from classical to pop to secular. Ozark Bronze presents concerts during the spring and Christmas seasons, as well as special events throughout the year.
Pancreatic Cancer Action Network:
The Pancreatic Cancer Action Network is a nationwide network of people dedicated to working together to advance research, support patients and create hope for those affected by pancreatic cancer. The organization helps support individuals and communities all across the country in working together to raise awareness and funds to develop more effective treatment options for better patient outcomes. The organization creates a sense of hope and community, so no one has to face pancreatic cancer alone.
Peterson Outdoors Ministries is a non-profit organization that provides outdoor recreational therapy to injured and recovering combat veterans, their families, military chaplains, and youth and adults with disabilities or terminal illness. They offer faith-based retreats in Southwest Missouri at Lodge of Hope and hunting and fishing opportunities throughout the 4-state region and Canada as well designed to bring hope, healing, and restoration.
Priesthood Motorcycle Ministry:
A nonprofit organization started in 2002 to reach bikers and motorcycle enthusiasts. Revelations 1:6
No Kid Sleeps on the Floor in Our Town
Special Needs Athletic Program:
We believe that the Special Needs Athletic Program, Inc. (SNAP) mission is to expand the quality of life for individuals with disabilities through athletics and activities, to provide positive and encouraging leadership for the development of these individuals/athletes, and to support and enrich their lives through social interactions.
Providing specialized soccer training for youth athletes in Northwest Arkansas. All curriculum is designed and tailored to fit your player's style and maximize development in the most crucial areas of the game. SS Academy also houses club teams. Their mission is to support, promote, and develop a healthy environment for competitive youth soccer players.
Inspiring inclusion in faith communities
Supreme SWAG (Skills Worth Attitude & Grit):
Dedicated to developing and supporting youth in sports and life. We want to offer opportunities to kids at every socioeconomic level. We will train, teach, & equip boys and girls in a variety of age groups to excel in sports, academics, & life skills. We will have a number of elite teams that will travel extensively during the summer league, showcasing their skills and talents against the best teams in the country. We will also have a number of select teams that will develop and train regularly. These players will have the opportunity to participate in local tournaments based on their mastery of skills.
To challenge students to think about how their choices matter and to provide our neighbors in Rwanda with access to safe sustainable water