Leanna Crawford Headlines Faith & Family Night on June 3rd
Tickets to Faith & Family Night includes access to the pre-game concert and the Naturals game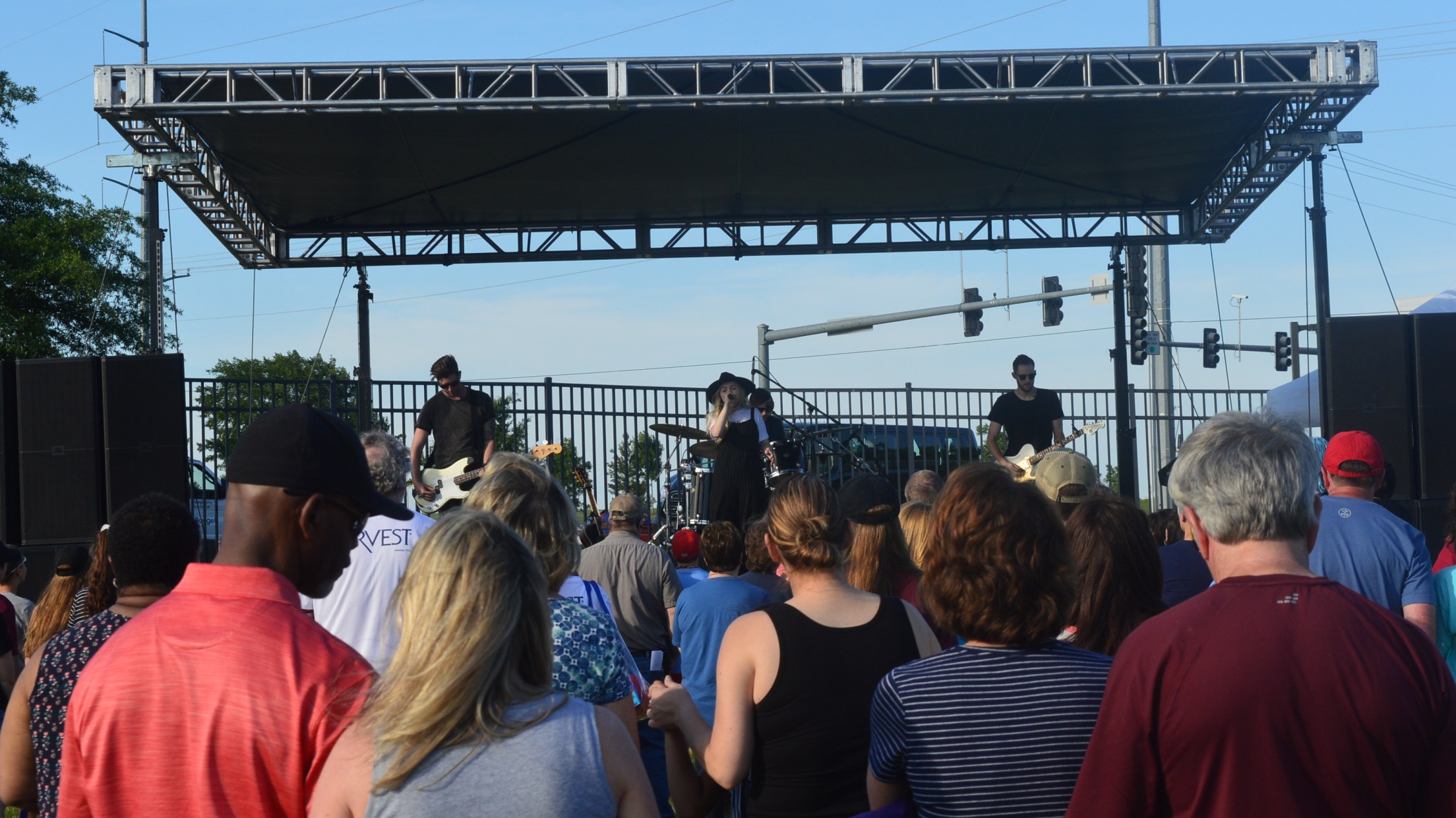 (NWA Naturals)
SPRINGDALE, AR – The Northwest Arkansas Naturals will host their first Faith & Family Night of the season on Saturday, June 3rd and it will feature a pre-game Christian concert by Leanna Crawford courtesy of media partner KLRC. Faith & Family Night is presented by Sam's Furniture and features the
SPRINGDALE, AR – The Northwest Arkansas Naturals will host their first Faith & Family Night of the season on Saturday, June 3rd and it will feature a pre-game Christian concert by Leanna Crawford courtesy of media partner KLRC. Faith & Family Night is presented by Sam's Furniture and features the concert from approximately 4:50 p.m. until 5:30 p.m. as well as the Naturals game against the Corpus Christi Hooks (Double-A Houston Astros) that is slated for 6:05 p.m.
Growing up near the water and the mountains in the Pacific Northwest, Crawford is inspired by the beauty of nature that surrounded her. Her connection with God's creation inspired her latest collection of songs that are filled with personal, powerful melodies and heartfelt vocals. Fans in attendance will enjoy songs like TRUTH I'M STANDING ON and MEAN GIRLS as well as new songs like standout hits BEFORE I KNEW JESUS, HOW CAN YOU NOT, and SIMPLE.
Crawford is scheduled to perform a 40-minute concert beginning at 4:50 p.m. Gates will open at Arvest Ballpark at 4:30 p.m. and fans are encouraged to arrive early and congregate near the stage beyond the wall in left-centerfield for the show prior to the Naturals game at 6:05 p.m.
Tickets for Faith & Family Night on Saturday, June 3rd are currently available and can be purchased online at nwanaturals.com or at the Arvest Ballpark Box Office, which is open 12 p.m. until 5 p.m. Monday through Friday, and at noon on Game Days. A ticket to Faith & Family Night includes access to the pregame concert and a seat for the Naturals game at 6:05 p.m.
In addition, the Naturals offer special group rates for 11 or more. Group rate tickets must be purchased in advance. For group rates, call (479) 927-4900 or email [email protected].