NATURALS HEADED TO DOUBLE-A CENTRAL CHAMPIONSHIP SERIES TO FACE WIND SURGE
Games 1 and 2 will be held at Arvest Ballpark on Tuesday, September 21st and Wednesday, September 22nd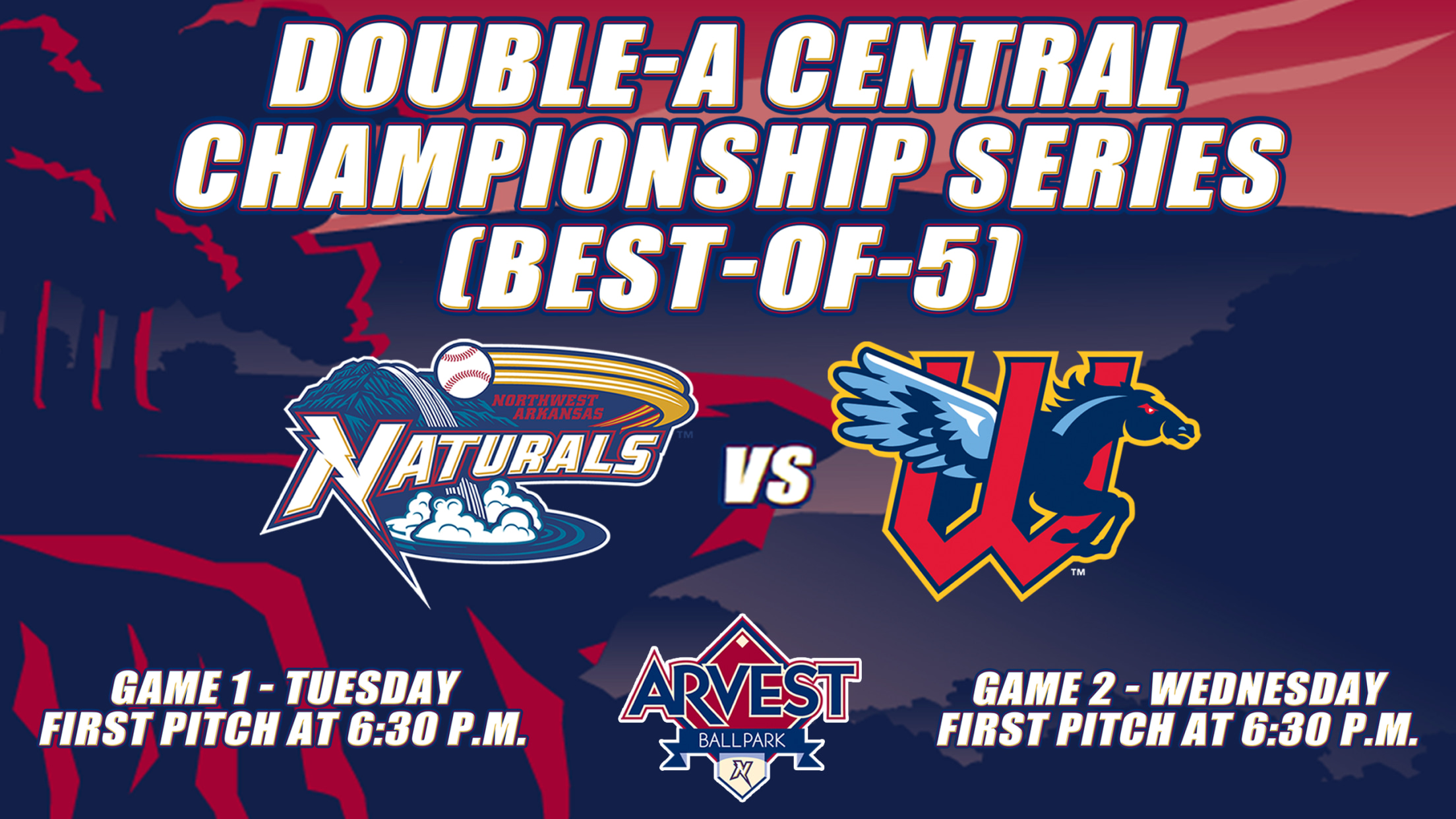 SPRINGDALE, Ark – As a result of today's win over the Springfield Cardinals and losses by both the Arkansas Travelers and Frisco RoughRiders, the Northwest Arkansas Naturals have officially clinched a spot in the Double-A Central Championship Series against the Wichita Wind Surge. Northwest Arkansas will host Game 1 on
SPRINGDALE, Ark – As a result of today's win over the Springfield Cardinals and losses by both the Arkansas Travelers and Frisco RoughRiders, the Northwest Arkansas Naturals have officially clinched a spot in the Double-A Central Championship Series against the Wichita Wind Surge.
Northwest Arkansas will host Game 1 on Tuesday, September 21st and Game 2 on Wednesday, September 22nd the Best-of-5 matchup against the Double-A Affiliate of the Minnesota Twins. Both games will begin at 6:30 p.m. with gates opening at 6:00 p.m. each night. Tickets for each game will be $7 and children 12 and under will receive FREE admission with a paid ticket. All seating is general admission so it will be first come, first served for seats within the seating bowl for both of the home playoff games at Arvest Ballpark.
The trip this year to the Double-A Central Championship Series will mark the first time that the Naturals have made an appearance in the postseason since the 2017 season. Playoff tickets are now available online at www.nwanaturals.com. Fans can also purchase them in-person at the Arvest Ballpark Ticket Office, which will open at noon on Monday, Tuesday, and Wednesday.