THREE HOMERS POWER NORTHWEST ARKANSAS TO 4-3 WIN OVER TULSA
Jones, Martin, and Carrasco all homer in the win over the Drillers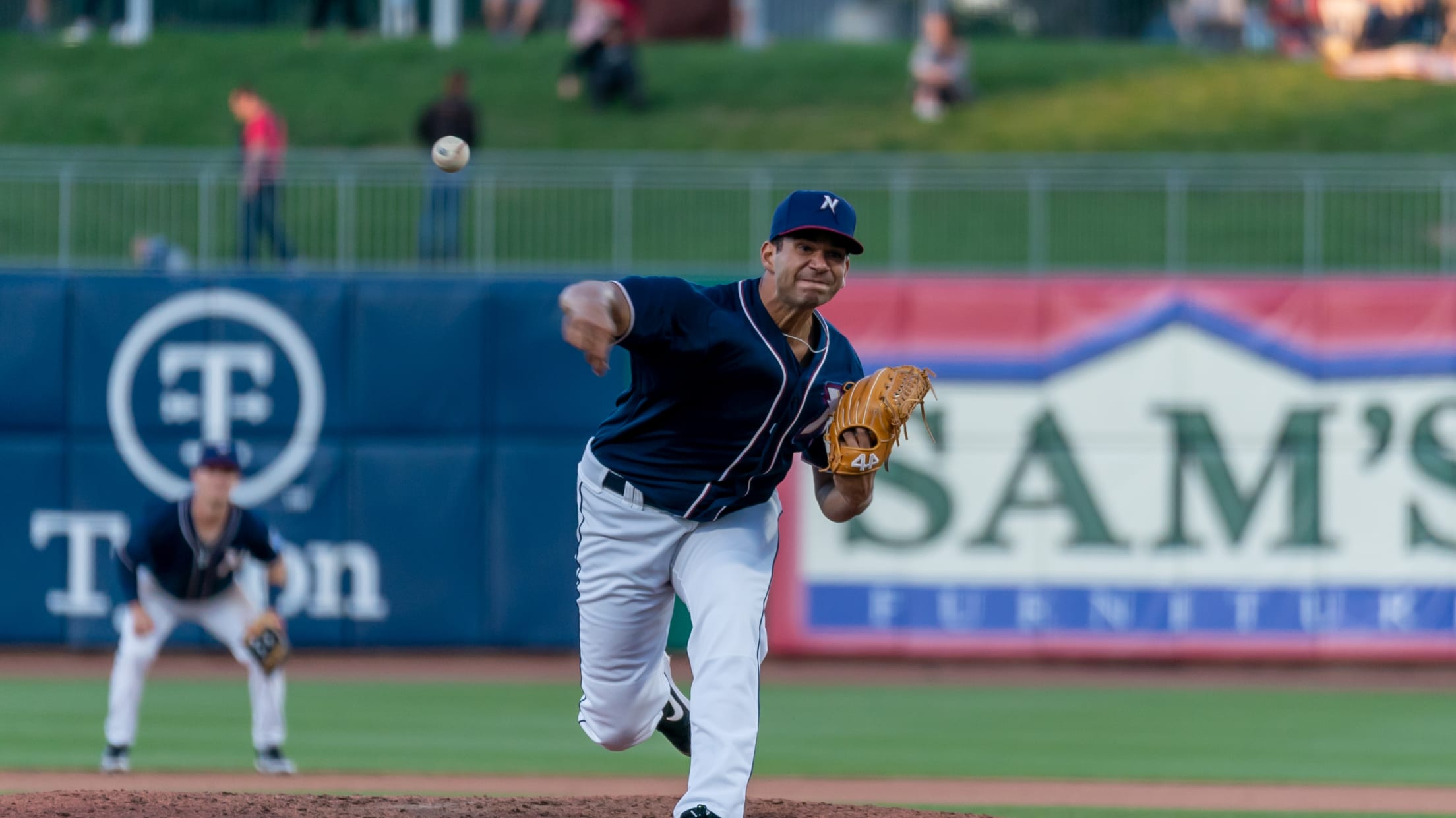 Andres Nunez picked up his team-leading 4th win of the season in the victory over Tulsa on June 4, 2021. (Tim Campbell)
Despite trailing early, the Northwest Arkansas Naturals rallied back in the middle innings, using three home runs to beat the Tulsa Drillers at Arvest Ballpark by the final score of 4-3 on oFriday night. With one out in the fifth, Travis Jones* and Rudy Martin* went back-to-back with solo home
Despite trailing early, the Northwest Arkansas Naturals rallied back in the middle innings, using three home runs to beat the Tulsa Drillers at Arvest Ballpark by the final score of 4-3 on oFriday night.
With one out in the fifth, Travis Jones and Rudy Martin went back-to-back with solo home runs to right field, already the fifth time Naturals hitters have gone back-to-back with home runs this season. For Jones, it was his second straight night with a home run and second straight two-hit game.
While Martin's home run tied the game, the Drillers took the lead back quickly in the sixth but Dennicher Carrasco gave the Naturals the lead for good in the bottom half, crushing a 441-foot two-run home run to left field, his second home run of the season to put Northwest Arkansas up 4-3.
Josh Dye took over for Andres Nunez on the mound with two outs in the seventh inning and recorded the game's final seven outs, pitching 2.1 scoreless innings and to earn his third save of the season. Meanwhile, Nunez picked up his team-leading 4th win of the year in relief.
Jon Heasley (MLB Pipeline's No. 13 Royals' prospect) started the game, pitching into the fifth inning and allowing just two runs on six hits across 4.0 innings of work to go along with six strikeouts.
The Naturals return to action Saturday night at 6:05 p.m. against the Drillers, where they'll play as Los Naturales del Noroeste de Arkansas for the first time, as a part of Minor League Baseball's Copa de la Diversión initiative. Gates will open at 4:30pm for a Los Naturales Replica Jersey Giveaway courtesy of Arvest for the first 750 fans and our Bullpen Party presented by Choctaw Casino & Resort - Pocola from 4:30pm until 5:30pm.