The Northwest Arkansas Naturals and Whataburger would like to invite your youth baseball, softball, or T-ball team to be a Field of Dreams team at a Naturals game this year.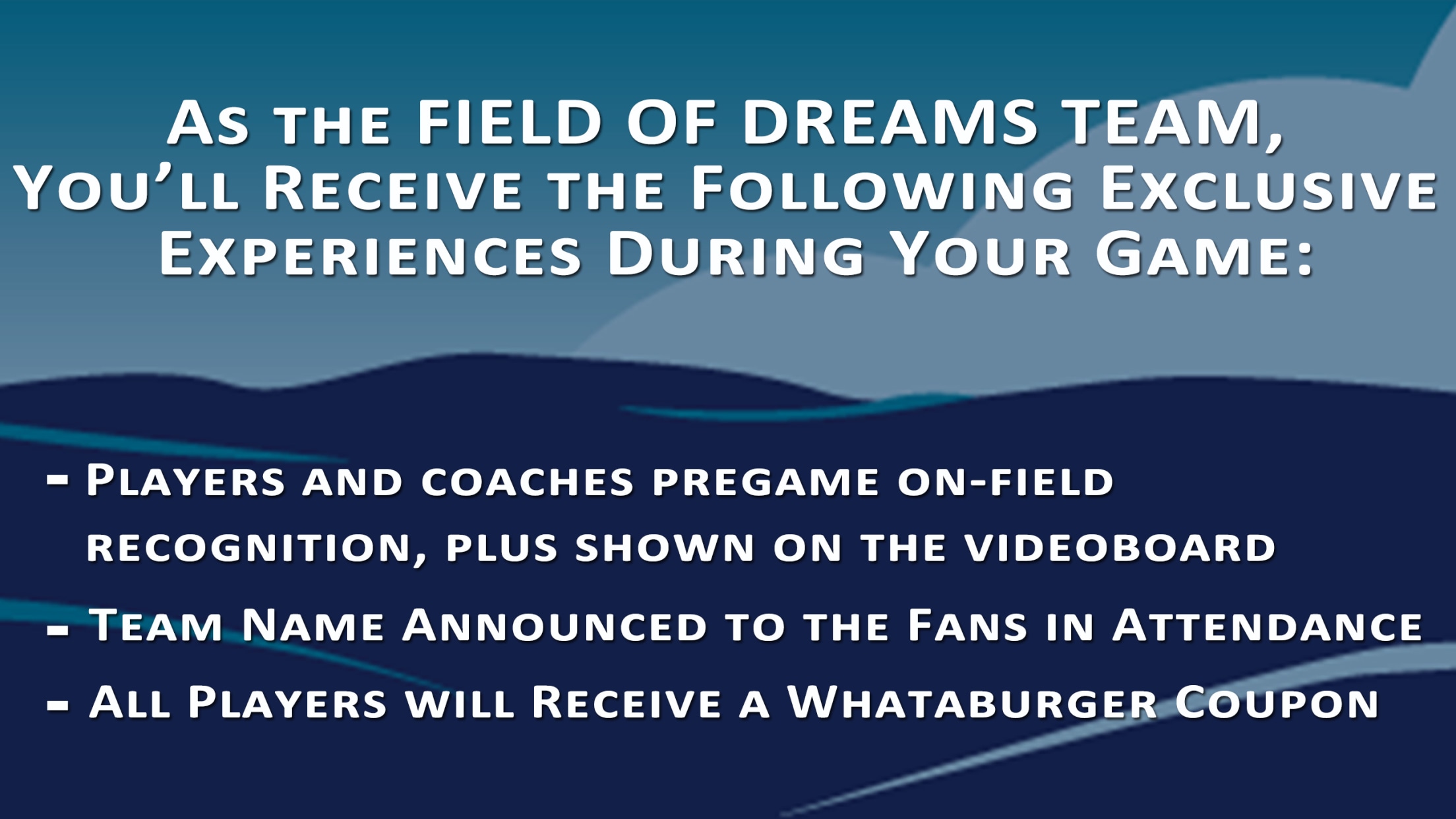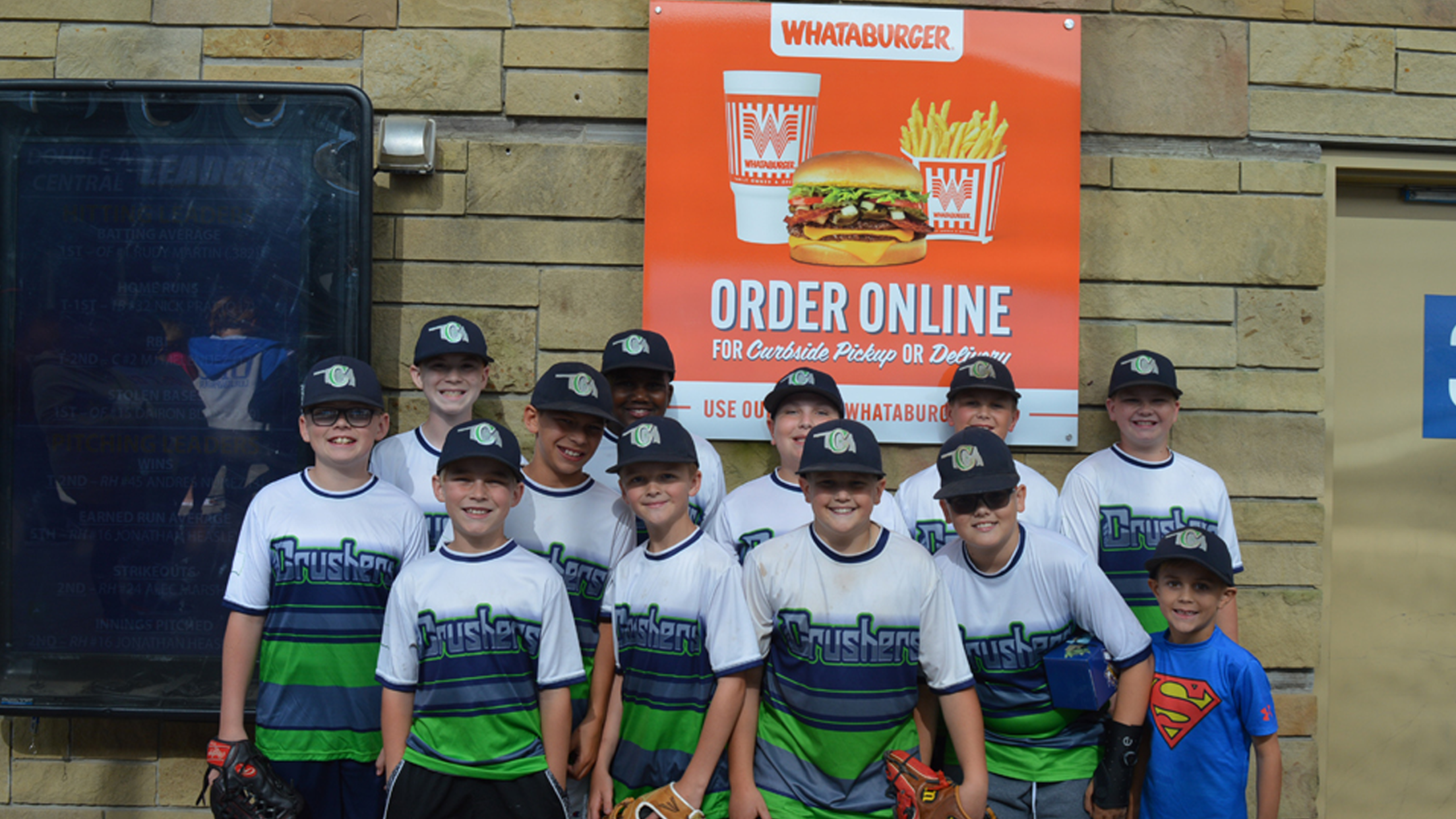 DISCOUNTED GROUP RATES
$10/person for Friday & Saturday Games
$8/person for Sunday-Thursday Games
***THE DISCOUNTED GROUP TICKET OFFER APPLIES TO THE TEAM, FAMILY, & YOUR FRIENDS. AVAILABLE FOR PRE-PURCHASE ONLY, MINIMUM OF 15 TICKETS PER FIELD OF DREAMS TEAM. GROUP DISCOUNT IS NOT AVAILABLE ON THE DAY OF THE GAME.***
REGISTER YOUR TEAM BY FILLING OUT THE INFORMATION BELOW
Contact Tim Morrissey at
[email protected]
or (479) 927-4928 with any questions or to check date availability. Reservations for the Field of Dreams is first come, first serve.