3 Chasers Players Named to USA Baseball's Premier12 Roster
Flynn, Kratz & Pounders join Roncalli High alum Alec Bohm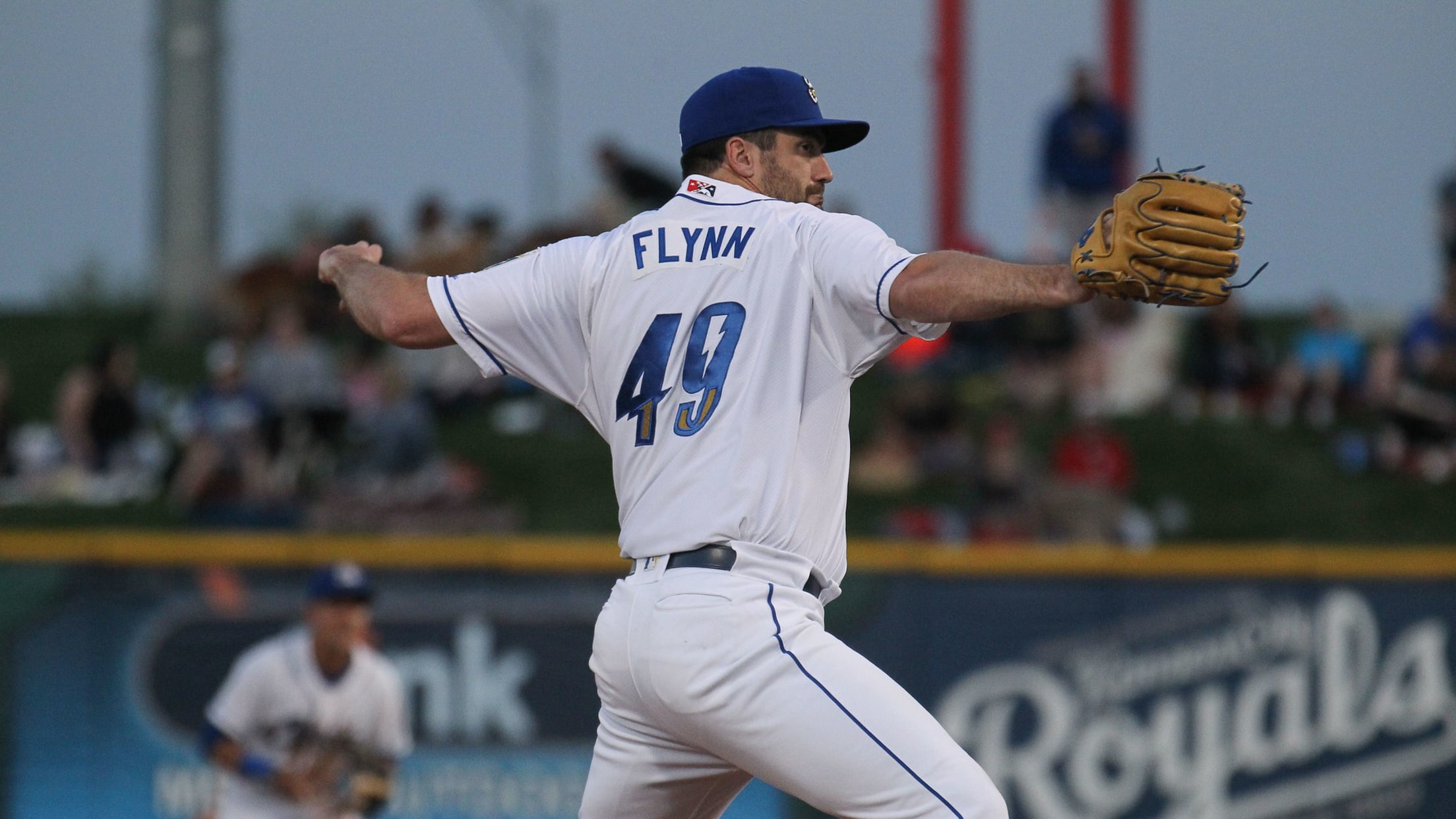 2019 Chasers lefty Brian Flynn is one of three players on USA Baseball's Premier12 roster to have worn an Omaha uniform in their career. (Minda Haas Kuhlmann)
USA Baseball on Thursday announced their 28-man roster for the Premier12 tournament, with three former Storm Chasers players listed along with another local connection from Roncalli Catholic High School. Pitchers Brian Flynn (2015-17, 19) and Brooks Pounders  (2016), along with catcher Erik Kratz (2015), are set to team up with
USA Baseball on Thursday announced their 28-man roster for the Premier12 tournament, with three former Storm Chasers players listed along with another local connection from Roncalli Catholic High School. Pitchers Brian Flynn (2015-17, 19) and Brooks Pounders (2016), along with catcher Erik Kratz (2015), are set to team up with Roncalli Catholic High School alum Alec Bohm for Team USA's first opportunity to qualify for the Tokyo 2020 Olympic Games.
Flynn in 43 appearances (13 starts) has combined for an 11-8 record and 4.67 ERA (61 ER/117.2 IP) along with 121 strikeouts in his four seasons with Omaha. Over 11 outings (five starts) in 2019, he compiled a 4-4 mark and 4.78 ERA (23 ER/43.1 IP), adding 42 punchouts. In six Major League campaigns he has accumulated a 6-12 clip and 4.41 ERA (92 ER/187.2 IP) in 102 appearances. Flynn is also one of two Wichita State University alums on the roster along with Bohm.
Pounders previously played for Team USA during the 2016 Premier12 Tournament in Japan, earning a silver medal in that competition. He pitched with the Storm Chasers in 2016, posting a 5-3 record and 3.14 ERA (28 ER/80.1 IP) with 90 strikeouts, earning Mid-Season Triple-A All-Star honors that year. In 2019 he split time between the New York Mets and Cleveland Indians organizations, with included seven relief outings with the Mets, tallying a 1-0 mark and 6.14 ERA (5 ER/7.1 IP) with five strikeouts. In four Major League seasons, Pounders has combined for a 4-2 record and 8.47 ERA (43 ER/45.2 IP) with 47 punchouts.
Kratz in 15 contests with Omaha in 2015 accrued a .214 average (12-56), adding seven runs, two doubles, four homers and 12 RBI. He played with three different organizations over the course of the 2019 campaign, including the San Francisco Giants, Tampa Bay Rays and New York Yankees. In ten Major League seasons he has posted a .205 average (175-853) with 74 runs, 34 doubles, 31 homers and 101 RBI in 316 contests.
Bohm is considered the top prospect in the Philadelphia Phillies organization, in addition to one of the top 100 prospects in all of baseball by Baseball America and MLB.com. He split the 2019 campaign between three different levels, finishing at Double-A with Reading, compiling a .269 average (64-238) along with 38 runs, 11 doubles, 14 homers and 42 RBI. He was selected by the Phillies as the third-overall selection in the 2018 MLB Draft out of Wichita State University.
In addition to those names, the Kansas City Royals organization will also be represented on the roster by left-hander Daniel Tillo . The southpaw spent the majority of the 2019 season with High-A Wilmington, posting a 7-8 record and 3.77 ERA (45 ER/107.1 IP) in 20 starts with the Blue Rocks, adding 64 strikeouts. He finished this past campaign with Double-A Northwest Arkansas, compiling a 1-1 mark and 3.47 ERA (9 ER/23.1 IP) with 21 strikeouts. Tillo was rated the 19th-best prospect in the Royals organization prior to the 2018 season by Baseball America.
Team USA will start the Premier12 Tournament in Guadalajara, Mexico from November 2-4 in pool play as a member of Group A, which also features the Dominican Republic, Mexico and the Netherlands. The top two teams from that group advance to the Super Round in Tokyo, Japan, which is scheduled to take place from November 11-16. The team, which will be managed by former MLB skipper Joe Girardi, will train in Surprise, Arizona from October 21-28 at the Kansas City Royals' Spring Training facility before traveling to Mexico.
The full roster can be viewed by clicking here.