Chasers Again Held to two Hits in Third Straight Loss to Indy
Castellano collects both Omaha hits in 3-1 loss to Indianapolis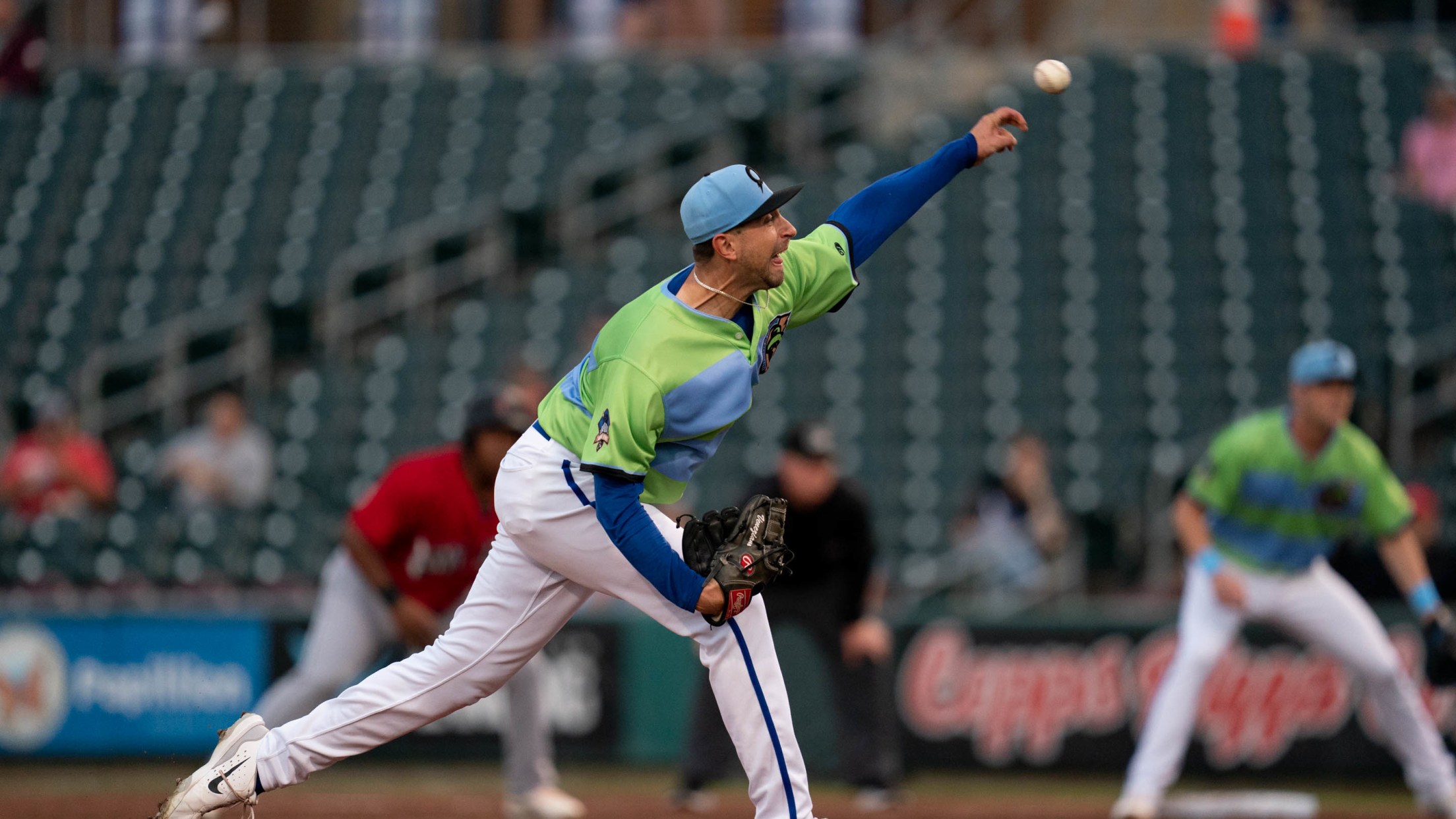 Anthony Veneziano allowed a run over 6.0 innings in Friday's 3-1 loss to Indianapolis. (Minda Haas Kuhlmann)
PAPILLION, NEB. – For the second straight game, the Omaha Storm Chasers were held to one run and two hits, as the Indianapolis Indians took a third straight game, topping Omaha 3-1. Once again, the Chasers got a quality start from their starting pitcher, as Anthony Veneziano held Indy to
PAPILLION, NEB. – For the second straight game, the Omaha Storm Chasers were held to one run and two hits, as the Indianapolis Indians took a third straight game, topping Omaha 3-1.
Once again, the Chasers got a quality start from their starting pitcher, as Anthony Veneziano held Indy to just one run over 6.0 innings of work, on an RBI fielder's choice in the third inning. Otherwise, Veneziano struck out three and fired a pair of 1-2-3 innings with only four hits allowed.
Veneziano didn't receive any runs support, as Omaha was held to just one hit over the first 7.0 innings. Shortstop Angelo Castellano, who homered for Omaha's lone run in Thursday's game, singled in the third inning, but was erased on a double play. Castellano once again drove in the lone Storm Chasers run, as a pair of walks put two runners on in the eighth for Omaha, then he singled in Nate Eaton and at the time tied the game at 1-1.
Behind Veneziano, the trio of Joe Barlow, Jonathan Heasley and Christian Chamberlain combined for 2.0 scoreless innings of relief and the game entered the ninth inning tied at 1-1.
Dylan Coleman issued a leadoff walk in the top of the ninth, then got the first out of the inning, before surrendering a go-ahead home run that put Indianapolis up 3-1, a score Indy held the rest of the way.
Across nine innings, Omaha only put six runners on base – three on walks, two hits by Castellano and an error, while the offense struck out 12 times.
The Storm Chasers will try and bounce back into the win column Saturday at 5:35 p.m. CT with right-hander Anthony Veneziano on the mound.