Chasers Fall to I-Cubs but Win the Series in Iowa
The Chasers combine for seven hits in Sunday's 9-3 loss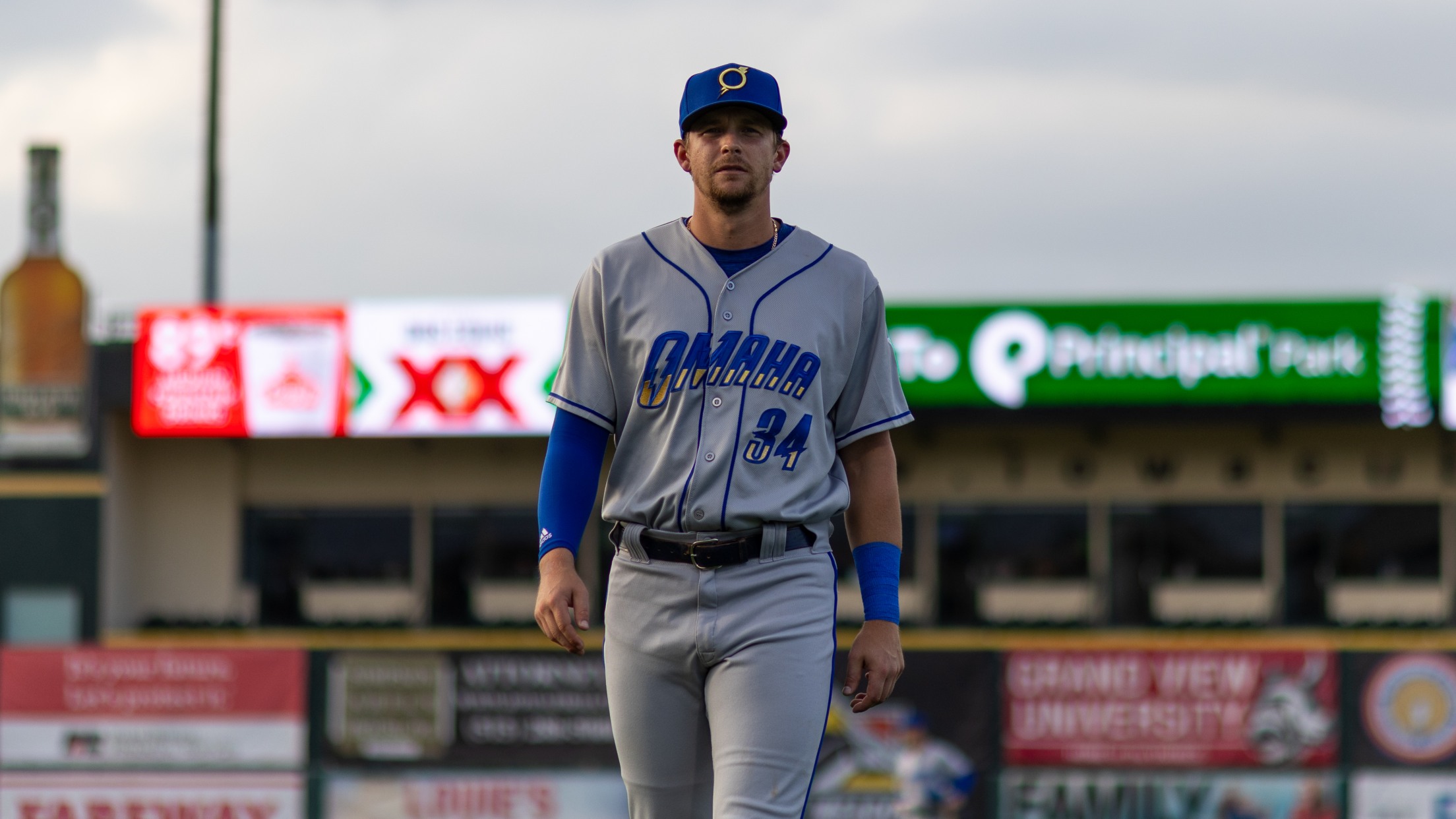 DES MOINES, IOWA ­­– The Omaha Storm Chasers scored two runs in the top of the ninth but fall 9-3 to the Iowa Cubs on Sunday but the Chasers won the series four games to two in Des Moines. Jonathan Bowlan found himself in trouble early, as the first four
DES MOINES, IOWA ­­– The Omaha Storm Chasers scored two runs in the top of the ninth but fall 9-3 to the Iowa Cubs on Sunday but the Chasers won the series four games to two in Des Moines.
Jonathan Bowlan found himself in trouble early, as the first four batters he faced reached base and by the time he got the first out in the first inning the I-Cubs were up 2-0. He then got Hill to hit into a double play, but the first inning scoring wasn't over. Devin Mann committed a fielding error which allowed Iowa to score again.
In the fourth inning, Clay Dungan and Devin Mann led off the inning with back-to-back singles. They advanced to second and third via a throwing error by Iowa. Logan Porter grounded out, which allowed Dungan to score and got the Chasers on the board.
Bowlan came back out for the fifth but could only get one out before giving up a two-run home run. He would face another batter and give up another hit. Bowlan went 4.1 innings giving up seven hits and four earned runs. Walter Pennington was tasked with getting the Chasers out of the fifth and got two quick outs to end the inning.
Pennington saw one batter in the sixth and gave up a lead-off single. Jonathan Heasley was brought it to get all three outs. He got the first out but then allowed a single and walk to load the bases. Pete Crow-Armstrong only saw two pitches and hit a grand-slam to bring the score to 9-1 and break the game completely open. Taylor Hearn was brought in to finish out the sixth inning, he struck out the two batters he faced.
Kale Emshoff was brought in to pinch-hit in the ninth for Nate Eaton. This was Emshoff's first Triple-A at-bat and he got his first Triple-A hit, which was double. John Rave hit a two-run home run and this was his fifth home run of the year, which brought the score to 9-3. After the home run the I-Cubs sat down the next three Chasers.
Devin Mann went 3-for-4 and John Rave hit his fifth home run of the year in Sunday afternoon's 9-3 loss to the I-Cubs. The Chasers took four of six from Iowa in their final series against each other in 2023.
The Chasers are going back to Omaha for their final homestand of 2023, as they take on the Indianapolis Indians. The homestand will start on Tuesday at 12:05 p.m. CT.