Highlighting Omaha's Black Stars: Frank White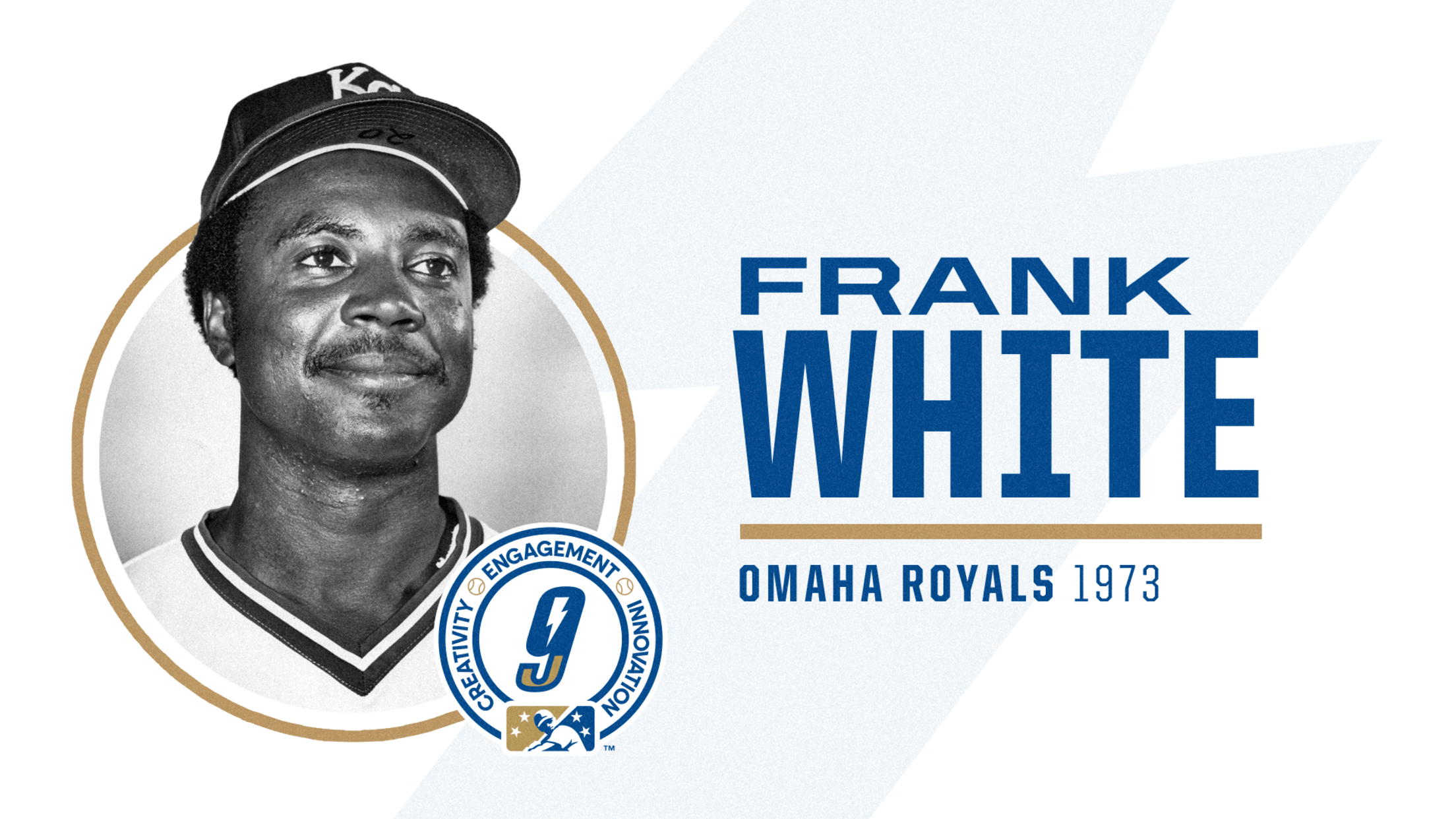 A member of the Kansas City Royals' Hall of Fame, second baseman Frank White is one of six people (and three players) to have their number retired at Werner Park. Despite appearing in less than 90 games for the Omaha Royals in the 1973 season, White had one of the
A member of the Kansas City Royals' Hall of Fame, second baseman Frank White is one of six people (and three players) to have their number retired at Werner Park. Despite appearing in less than 90 games for the Omaha Royals in the 1973 season, White had one of the longest and most illustrious big-league careers of any prospect that has come through Omaha.
In 86 games with Omaha, White slashed .264/.341/.365 with 19 doubles, as part of a lineup that also featured future Hall of Famer George Brett. While he spent most of the 1973 season with the Omaha Royals, White also made his Major League debut with the Kansas City Royals in 1973, debuting on June 12 in Baltimore and going on to play in 51 games for Kansas City in '73.
White spent his entire 18-year Major League career with Kansas City, a five-time All-Star and eight-time Gold Glove recipient – including six consecutive seasons 1977 to 1982 and four All-Star nods in that time period as well.
The Mississippi native appeared in 2,324 games with the Royals between 1973 and 1990, including an astounding 1,914 games together with his former Omaha teammate in Brett, which at the time was a major-league record.
In 1980, White helped lead the Royals to their first World Series appearance and was named the inaugural American League Championship Series MVP as the Royals defeated the New York Yankees. Five years later in 1985, White helped lead Kansas City to the team's first World Series title while becoming the first second baseman since Jackie Robinson to bat cleanup in a World Series game. His best World Series performance game in Game 3, when he doubled, homered, and drove in three to give the Royals their first win of the series.
Also a Silver Slugger Award recipient in 1986, White hit for the cycle twice in his career, on September 26, 1979 and on August 3, 1982.
After his playing career ended, White spent time on the Royals' coaching staff, as Kansas City's first base coach from 1997 to 2001. He managed the Double-A Wichita Wranglers for a period as well, before moving to the front office and, eventually, the broadcast booth on FSN Kansas City broadcasts of Royals games.
White was inducted into the Missouri Sports Hall of Fame in 1994, then was inducted into the Royals Hall of Fame and his number 20 retired by Kansas City in July 1995. A bronze statue of White is located out Kauffman Stadium and White's number was retired by Omaha as well, along with George Brett, Dick Howser, Mike Jirschele, Brian Poldberg and Jackie Robinson.