Storm Chasers Open Season Tuesday Night
Baseball returns to Werner Park with a giveaway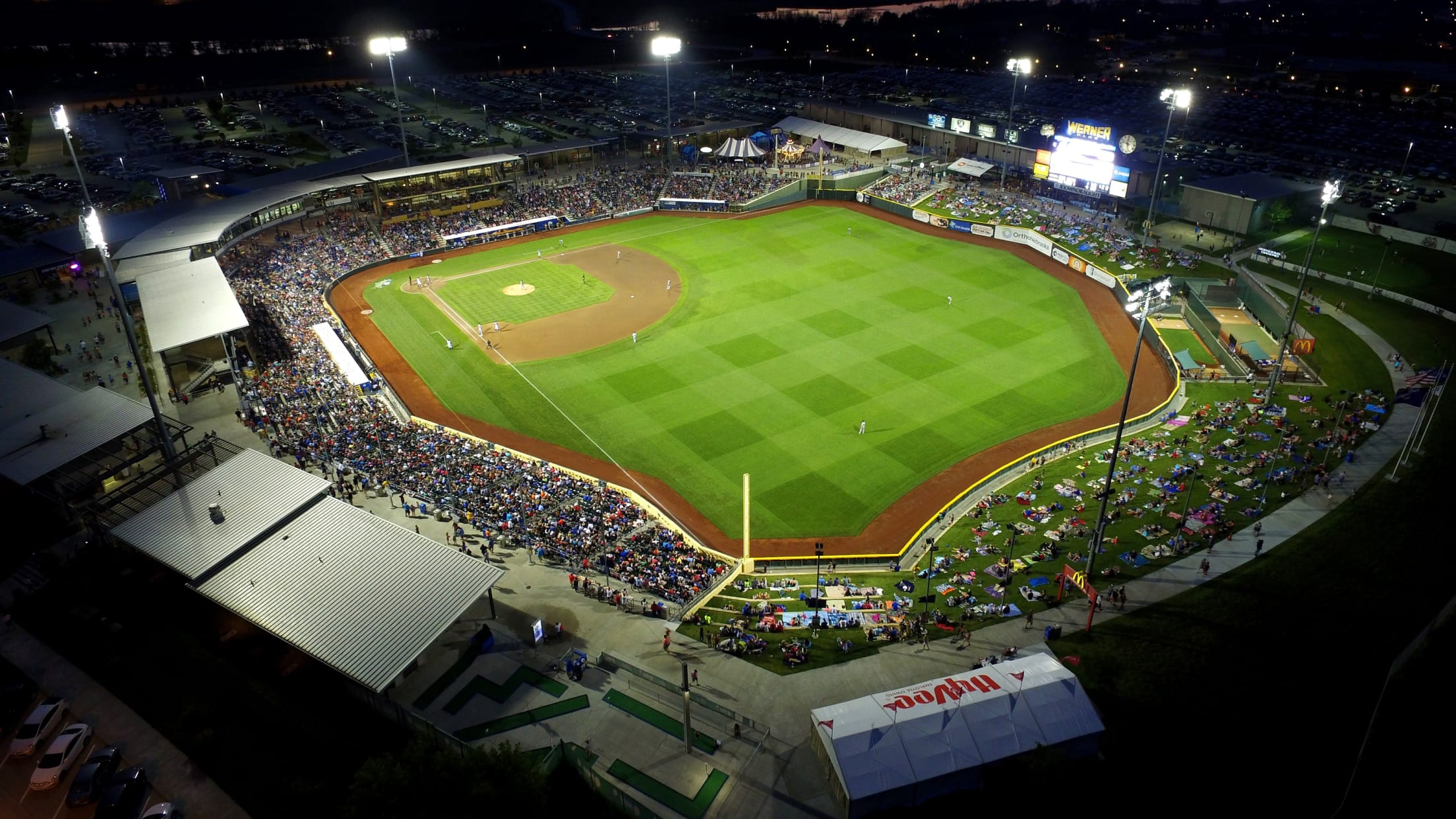 PAPILLION, Neb. — The Omaha Storm Chasers open their 2021 season with a six-game home series against the St. Paul Saints that begins Tuesday at 6:35 p.m. at Werner Park. The weeklong homestand features various presentations, drink specials, fireworks and – most importantly – Minor League Baseball for the first
PAPILLION, Neb. — The Omaha Storm Chasers open their 2021 season with a six-game home series against the St. Paul Saints that begins Tuesday at 6:35 p.m. at Werner Park. The weeklong homestand features various presentations, drink specials, fireworks and – most importantly – Minor League Baseball for the first time since 2019. Single-game tickets for all six days are on sale now.
Tuesday, May 4 at 6:35 p.m.
· Thank You Tuesday sponsored by Atlas MedStaff, Nebraska Spine Hospital and Blue Cross and Blue Shield of Nebraska: Essential workers in the Sanitation, Postal, Government and Community industries are honored for their efforts during the ongoing pandemic.
· Magnet Schedule Giveaway presented by Great Plains Communications: The first 1,000 fans to enter Werner Park when gates open receive a 2021 Storm Chasers magnet schedule.
Wednesday, May 5 at 12:05 p.m.
· Bark in the Park: Dogs are welcome to join their owners for the game at Werner Park and sit in the McDonald's Berm in right field. Fans may pre-register their pups online.
· Jackie Robinson Scholarship presented by Chasers Charities and The Weitz Company: The winners of the annual Jackie Robinson Scholarship are to be recognized at Werner Park.
Thursday, May 6 at 6:35 p.m.
· Thirsty Thursday presented by Bud Light and Pepsi: The weekend starts early with $2 Bud Light, Busch Light and Ale Storm beers, along with $1 small Pepsi products.
Friday, May 7 at 7:05 p.m.
· Pregame Concert: School of Rock will perform on the concourse near Gate 1.
Saturday, May 8 at 7:05 p.m.
· Bands & Brews presented by Werner Enterprises and J&M Displays: The McKenzie JaLynn Band will perform near the Bud Light Downdraught in left field.
· Blue Out for CL Werner's Retirement: Fans should dress to Blue Out Werner Park as we celebrate the retirement of Werner Enterprises founder and executive chairman CL Werner.
· Saturday Fireworks sponsored by Hy-Vee: Stick around after the game for fireworks.
Sunday, May 9 at 1:05 p.m.
· Nebraska Medicine FUNday Sunday: Family-friendly activities highlight the day.
· Kids Run the Bases presented by Hardee's: Kids can run the bases on the field after the conclusion of the game.
· Postgame Catch on the Field: Fans have the chance to play catch in the outfield at Werner Park following the Sunday series finale.
· "Why I Want to Go to College" sponsored by the Storm Chasers and Nebraska State Treasurers Office: Winners of the annual Nebraska Education Saving's Trusts (NEST) "Why I Want to Go to College" Writing Contest will be recognized at Werner Park.