Taste, Tour & Tickets Set For February 24
$5 Opening Night tickets available for 1 day only at event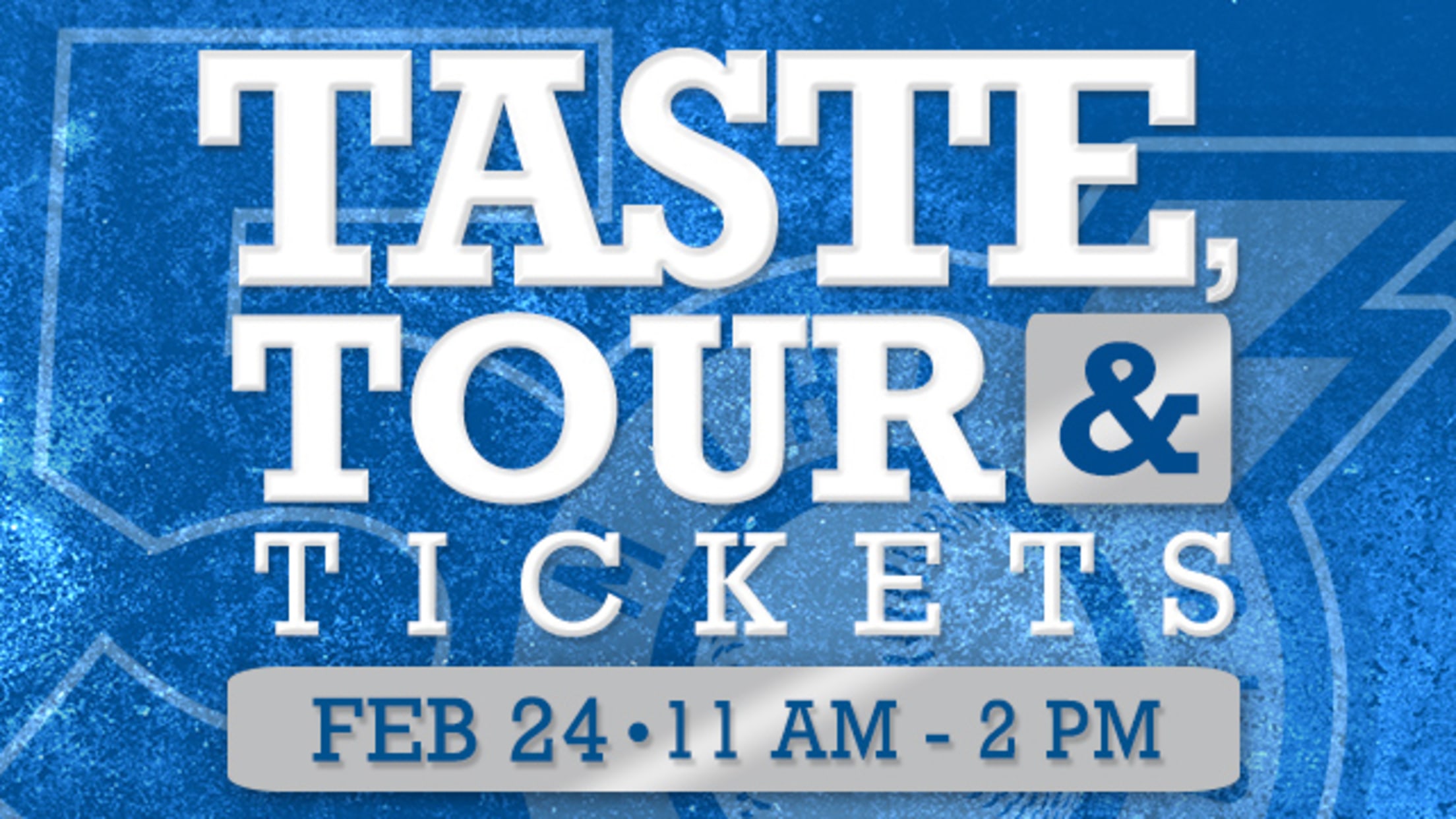 The Omaha Storm Chasers' fifth annual "Taste, Tour & Tickets" Event will take place at Werner Park on February 24 from 11:00am until 2:00pm. Admission to the event is free. Box seat tickets for Opening Night 2018 at Werner Park will also be available at the event for a one-day
The Omaha Storm Chasers' fifth annual "Taste, Tour & Tickets" Event will take place at Werner Park on February 24 from 11:00am until 2:00pm. Admission to the event is free. Box seat tickets for Opening Night 2018 at Werner Park will also be available at the event for a one-day only special of $5.
UPDATE: due to icy conditions in some parts of Werner Park, tours will not be available at the event. Food tastings, $5 Opening Night tickets and the Blood Drive will all still be available.
The Storm Chasers are also partnering with the American Red Cross for a blood drive at the ballpark during the event from 10:00am until 2:00pm in the visiting team clubhouse. Those who donate will receive a voucher good for two Baseline Box tickets to a future Storm Chasers contest (excluding July 3, August 3 & August 4). Blood donors will be able to pre-register for the blood drive through the American Red Cross by clicking here.
Fans will have a chance to "Taste" several new ballpark items for the upcoming season and "Tour" Werner Park as a preview for the 50th Season in Franchise History presented by First National Bank. As part of a one-day only special, box seats for Opening Night 2018 on Thursday, April 5 will also be available for purchase for only $5. 2018 ticket plans will also be available, and current package holders will be able to pick up their "Tickets" at the ballpark.
For $5, fans will be able to sample a trio of new tastes to be served at Werner Park during the 2018 campaign, including new beef brisket egg rolls, pop tart ice cream sandwiches and bratwursts. The tasting portion of the event will be separate from the tours of Werner Park guided by Storm Chasers staff that will include walking inside the home team clubhouse, press box, suites and more. Tours will leave every hour on the half hour beginning at 11:30am.
Fans who pre-ordered will be able to pick up their Tasting Wristbands at the event.
"Taste, Tour and Tickets" also provides a great chance for fans that have not purchased a ticket package to speak with a Storm Chasers representative about ticket plan options for 2018, including the new Baseline Bundle package. Seats available for upcoming campaign will be marked throughout the ballpark for the duration of the event.
Storm Trackers will receive early entry to the event beginning at 10:00am, in addition to a free taste ticket with RSVP by February 12.
Following the 2018 Royals Exhibition Game presented by SAC Federal Credit Union on March 26, Omaha begins their regular season slate with Opening Night 2018 on Thursday, April 5 at Werner Park against the Colorado Springs Sky Sox at 6:35 p.m.
The Omaha Storm Chasers are the Triple-A Affiliate of the Kansas City Royals. The Storm Chasers play at Werner Park in Papillion, Sarpy County, Nebraska. For more information please visit omahastormchasers.com and follow us on Twitter @omastormchasers and at facebook.com/omahastormchasers.