Chiefs Fall 1-0 to River Bandits on Walk-Off Double
Chiefs to host Kernels Friday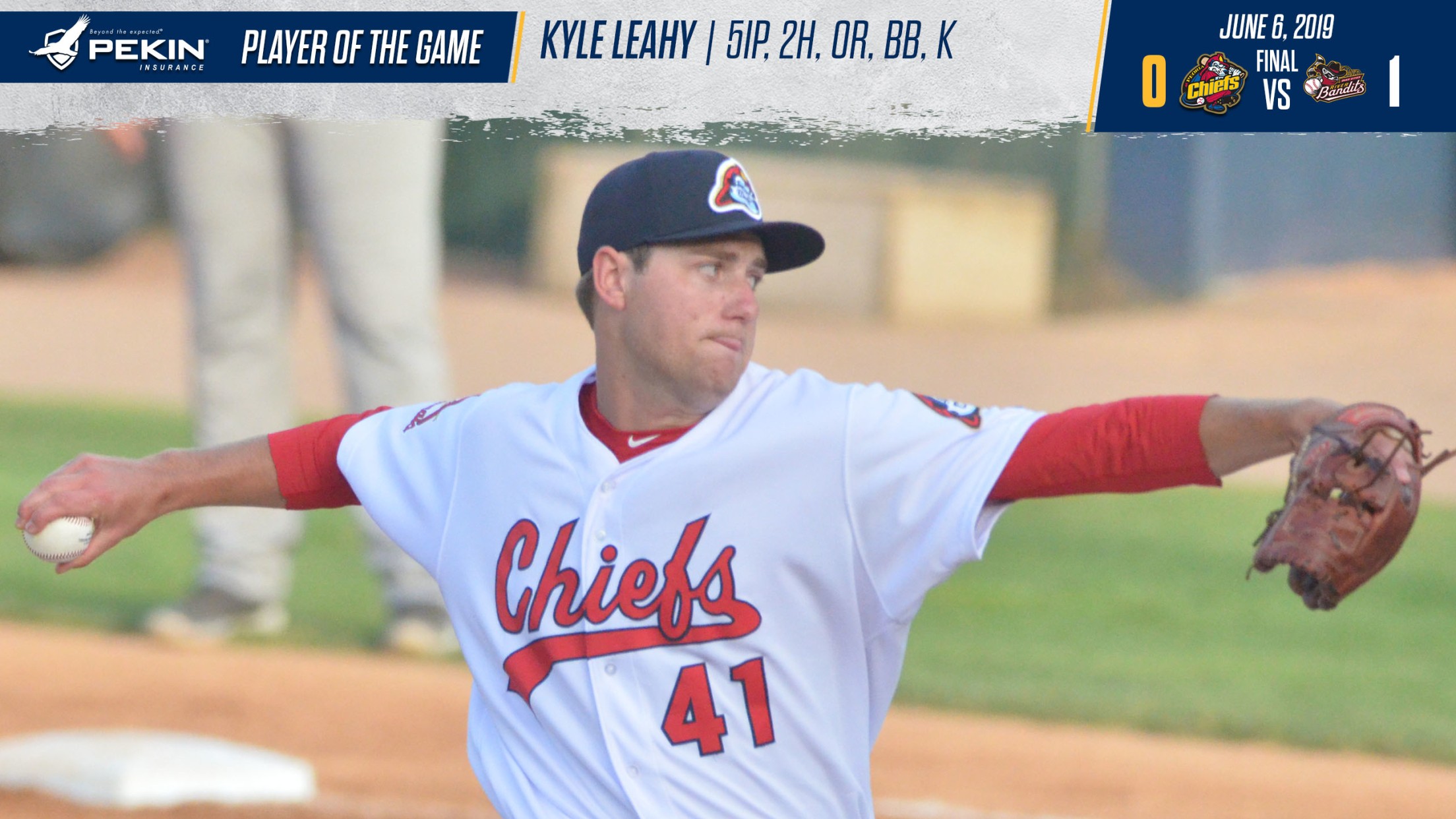 Peoria, IL - Despite a strong effort from the pitching staff, the Peoria Chiefs fell to the Quad Cities River Bandits 1-0 Thursday night while playing as the road team at Dozer Park. The Chiefs fall to 26-32 on the season and welcome in the Cedar Rapids Kernels Friday at
Peoria, IL - Despite a strong effort from the pitching staff, the Peoria Chiefs fell to the Quad Cities River Bandits 1-0 Thursday night while playing as the road team at Dozer Park. The Chiefs fall to 26-32 on the season and welcome in the Cedar Rapids Kernels Friday at 6:35 p.m.
The River Bandits walked off with the win in the ninth against Chiefs' pitcher Freddy Pacheco. After a lead-off walk to Reuben Castro, David Hensley doubled to the gap in left-center to end the game.
Brendan Donovan bunted for a hit in the top of the first inning, but the Chiefs were unable to record another hit. They did not have a baserunner after Brandon Riley walked with one out in the second inning.
Kyle Leahy got a no-decision, as he threw five shutout innings, allowing two hits, one walk, while striking out one. Leahy has not allowed a run his last thirteen innings of work. Sebastian Tabata pitched a clean sixth inning, allowing only a walk in one inning of work. Franyel Casadilla allowed one hit in a shutout inning. Pacheco (0-2) took the loss as he allowed one run on one hit. He walked one and struck out two.
The Chiefs open up a five-game, four day homestead with Cedar Rapids Friday at 6:35 p.m. Promotions can be found on the team website or social media accounts. Peoria will start RH Alvaro Seijas (3-4, 3.86) against Cedar Rapids RH Tyler Palm (1-4, 4.75). The broadcast can be heard, starting with the Pre-Game Show at 6:20 p.m. on the Peoria Chiefs Tune-In Page, which is free and also has a free app for smartphones and tablets.