Chiefs Hold Off Late Wisconsin Rally to Secure Third Straight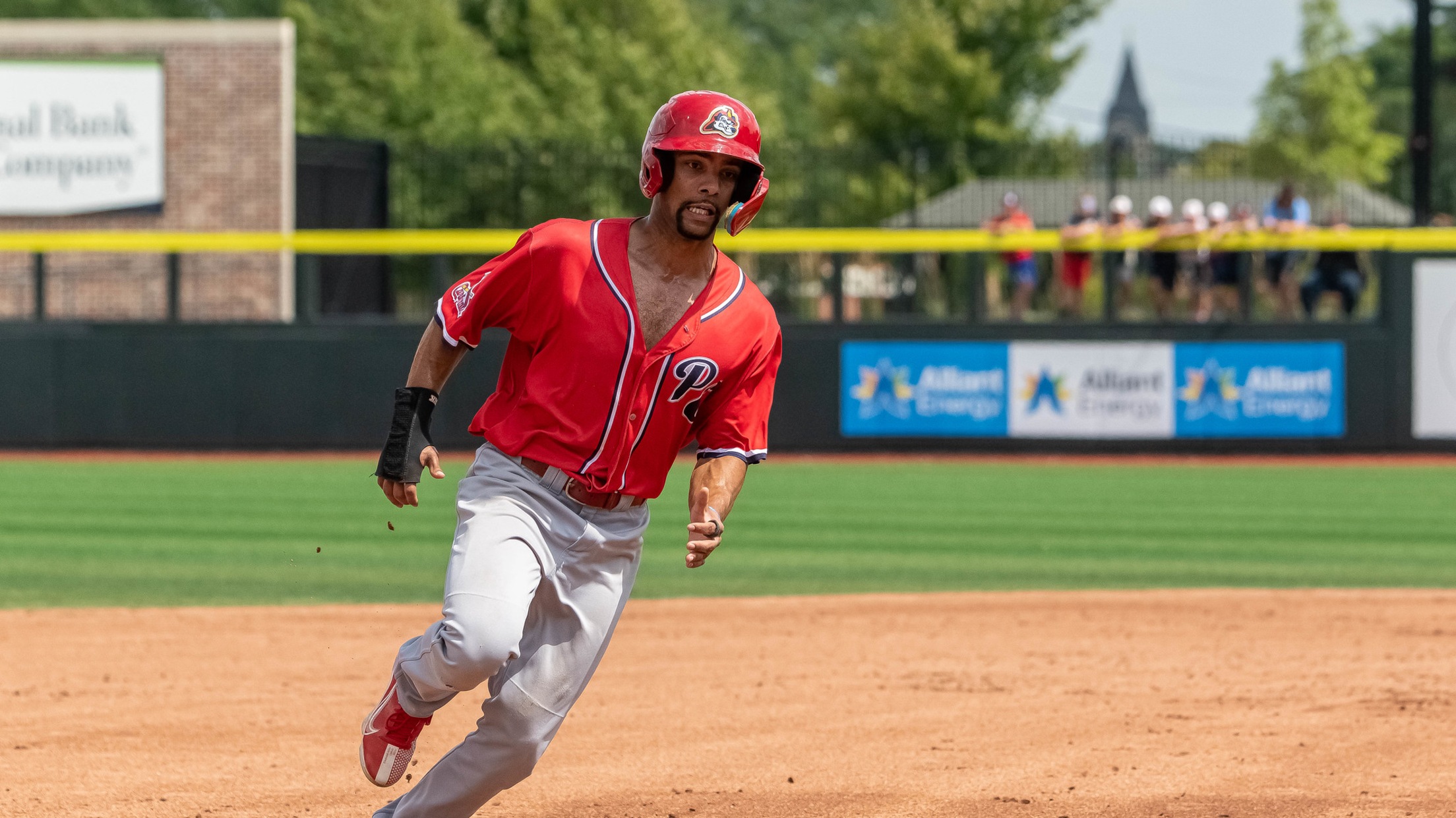 Peoria, IL- The Chiefs scored all seven of their runs in the first two innings Thursday, setting the tone for an eventual 7-5 victory over Wisconsin on Thursday at Dozer Park. Peoria has taken the first three games of this six-game series and have won eight of its last nine
Peoria, IL- The Chiefs scored all seven of their runs in the first two innings Thursday, setting the tone for an eventual 7-5 victory over Wisconsin on Thursday at Dozer Park.
Peoria has taken the first three games of this six-game series and have won eight of its last nine contests played at home.
Peoria struck loudly right off the get-go with five runs in the first off Wisconsin starter Stiven Cruz. Nathan Church led off with a home run. After a Jimmy Crooks single and a walk to Aaron McKeithan, Osvaldo Tovalin drove both runners in with a double. The next batter was Tyler Reichenborn, who homered to left to make it 5-0.
The Chiefs added two more off Cruz in the second inning. A bases-loaded walk to McKeithan made it 6-0. Then, a Tovalin single made it 7-0.
Cruz lasted just 1.1 innings and allowed the seven runs on five hits to take the loss.
Tovalin led the Peoria charge going 3-for-4, setting a new season high in RBI with three.
Trent Baker got the win for Peoria tossing five scoreless innings, allowing just four hits and striking out five.
The Timber Rattlers crawled back into the game against the Chiefs bullpen. Jesus Chirinos hit a two-run home run off Gustavo Rodriguez in the sixth. Je'Von Ward hit a three-run home run off Leonardo Tavares in the eighth to make it a 7-5 game. Andrew Marrero came on and locked it down, recording a five-out save for his fifth save of the year.
The Chiefs improve to 12-12, the first time they have been at .500 since Opening Night. The Timber Rattlers fall to 8-15.
Game four of this series is set for tomorrow at 6:35 P.M.