Chiefs Shut Out Timber Rattlers in Final Meeting of 2021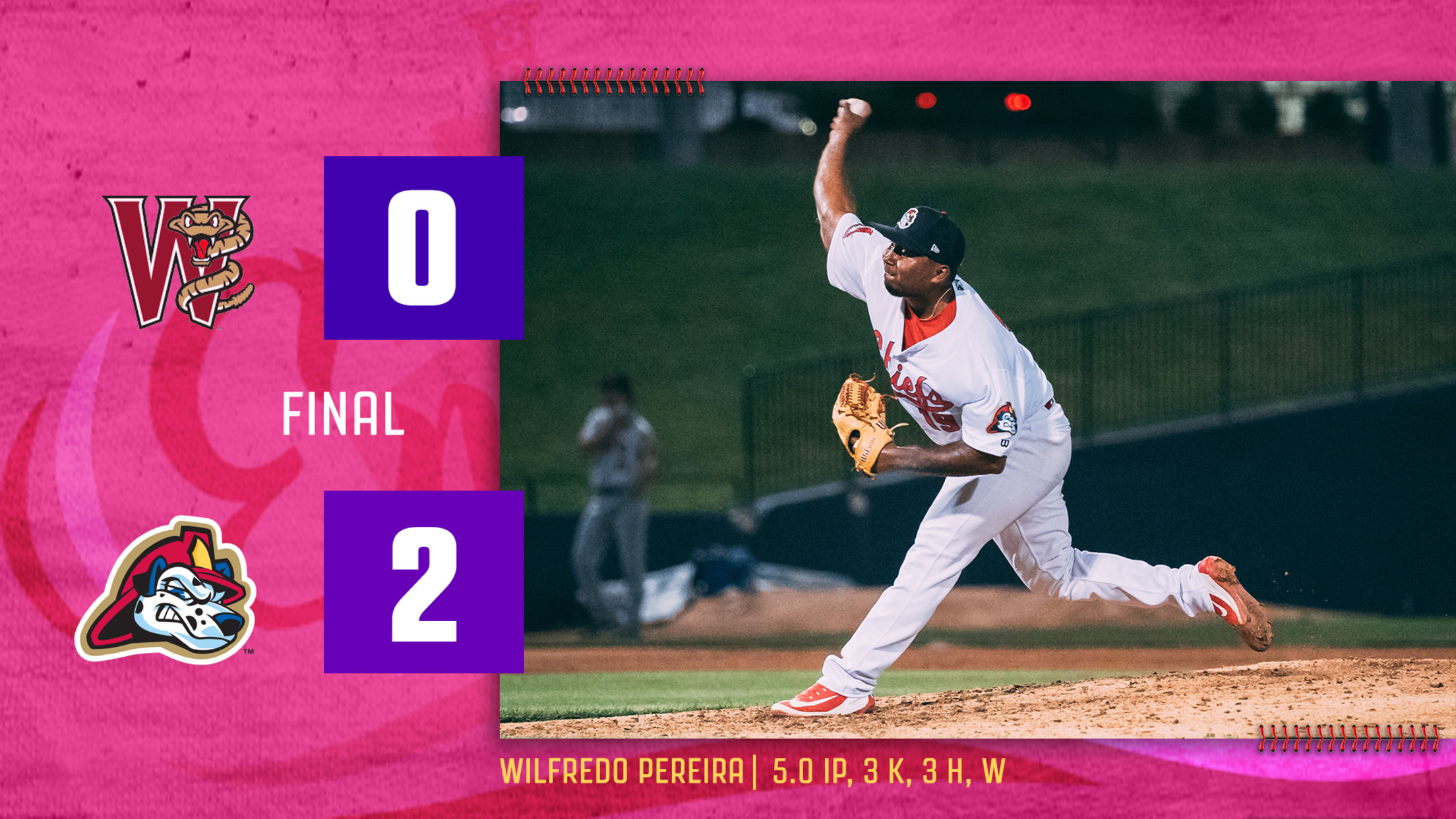 Site: Peoria, Ill. (Dozer Park) Score: Peoria Chiefs 2, Wisconsin Timber Rattlers 0 Records: Peoria Chiefs (25-41), Wisconsin Timber Rattlers (31-34) Next Chiefs Game: Tuesday, July 20 -- at Quad Cities (Davenport, IA), 6:30 p.m. PEORIA, Ill. -- The Peoria Chiefs picked up their first shutout win of the season
Site: Peoria, Ill. (Dozer Park)
Score: Peoria Chiefs 2, Wisconsin Timber Rattlers 0
Records: Peoria Chiefs (25-41), Wisconsin Timber Rattlers (31-34)
Next Chiefs Game: Tuesday, July 20 -- at Quad Cities (Davenport, IA), 6:30 p.m.
PEORIA, Ill. -- The Peoria Chiefs picked up their first shutout win of the season Sunday as they blanked the Wisconsin Timber Rattlers 2-0 in the final meeting between the two teams in 2021.
Wilfredo Pereira led the charge for the Chiefs as he made his second start of the series against Wisconsin. He picked up the win this time around, posting five shutout innings while striking out three.
The bullpen covered the rest of the contest, as they twirled four more shutout frames. Right-handers Enmanuel Solano, Fabian Blanco and Freddy Pacheco teamed up to complete Peoria's first shutout win since August 21, 2019.
The offense broke through in the middle innings for Peoria. With men on the corners in the fifth inning, Matt Chamberlain singled to right field to give the Chiefs a 1-0 lead. An inning later, Moises Castillo homered for the second day in a row to double the Peoria lead to 2-0. The offense was more than enough as the Chiefs picked up their third win in their last four contests.
The Chiefs are off on Monday but return to action on Tuesday in the Quad Cities. First pitch is scheduled for 6:30 p.m.
Single Game Ticket Information
August and September single game tickets are now on sale! Tickets can be purchased online or at the box office Monday-Thursday from 10 a.m. - 4:30 p.m. and on Friday's from 10 a.m. - 3 p.m. The box office will be closed for lunch daily between 11:30 a.m. – 1 p.m.
The Peoria Chiefs are locally owned and operated and play their games at Dozer Park. The Chiefs are a committed community asset and premier entertainment venue for families and individuals in Central Illinois.