Chiefs Win 2-1, Sweep Timber Rattlers in Peoria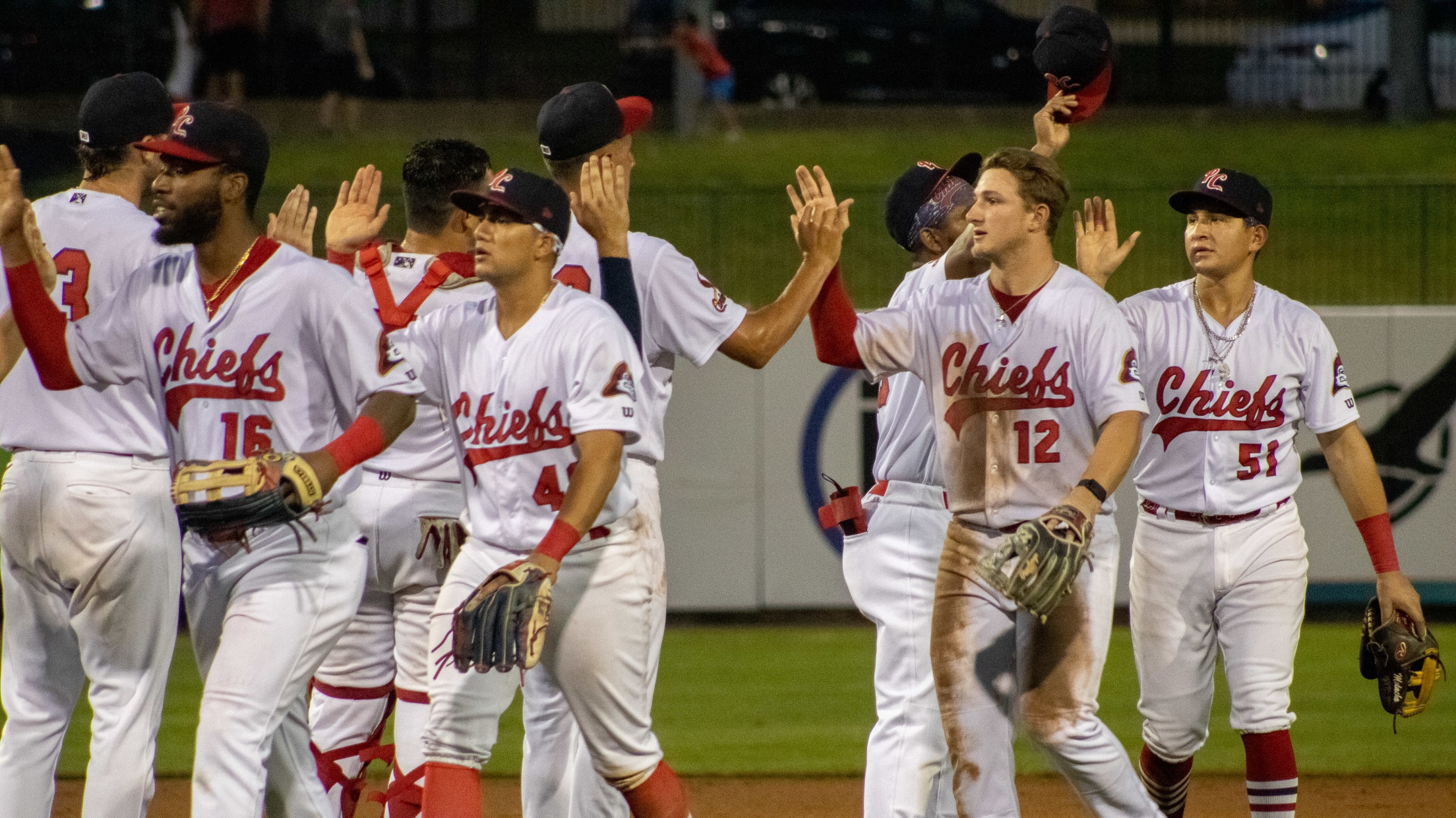 Peoria, IL- The Chiefs secured their first series sweep of the season on Sunday at Dozer Park, defeating the Timber Rattlers 2-1. The win puts the Chiefs in a tie for second place with South Bend and now sit 1.5 games back of first place. The sweep is the first
Peoria, IL- The Chiefs secured their first series sweep of the season on Sunday at Dozer Park, defeating the Timber Rattlers 2-1.
The win puts the Chiefs in a tie for second place with South Bend and now sit 1.5 games back of first place. The sweep is the first sweep the Chiefs have secured since MiLB moved to the six-game series format in 2021. Peoria continues to have success at home as they have now won 11 of their last 12 games played at Dozer Park.
A two-run home run by Jeremy Rivas in the fourth inning was the only offense the Chiefs needed. Rivas' first of the year came off Wisconsin starter Joseph Hernandez and made it a 2-0 game.
Rivas had two of the Chiefs four hits going 2-for-3.
Hernandez took the loss going four innings, allowing two runs on two hits with a walk and three strikeouts.
Ian Bedell and Dionys Rodriguez combined for eight innings of one-run ball for Peoria. Each pitcher tossed four frames. Bedell didn't allow a run while fanning four. Rodriguez allowed a solo home run to Eduarqui Fernandez in the fifth as the only damage on his line. Rodriguez allowed just one other hit and struck out four to record his first win of the year.
Wisconsin made things interesting in the seventh against Rodriguez. Darrien Miller doubled to open the inning and advanced to third on a wild pitch. But Rodriguez recorded back-to-back strikeouts and got Je'Von Ward to ground out to strand Miller on third.
Miller represented the tying run once again with two outs in the ninth against Matt Hickey. Hendry Mendez grounded into a fielder's choice to end the game.
Peoria improves to 15-12 on the year while Wisconsin falls to 8-18. After a league-wide day off on Monday, the Chiefs will resume action on Tuesday as they begin a home series against the Dayton Dragons.