Peoria Drops Game Two Against Wisconsin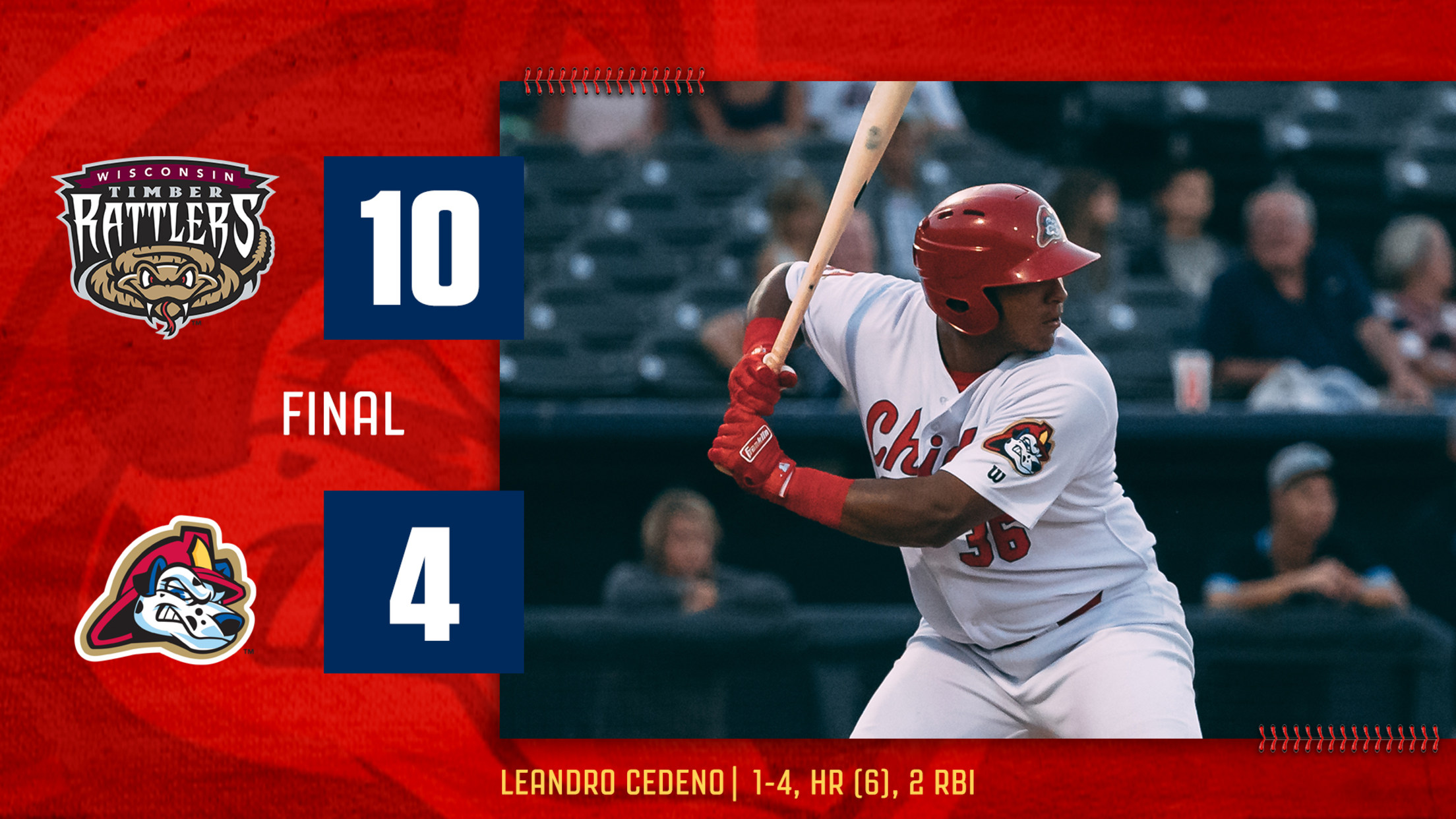 Site: Peoria, Ill. (Dozer Park) Score: Wisconsin Timber Rattlers 10, Peoria Chiefs 4 Records: Wisconsin Timber Rattlers (30-31), Peoria Chiefs (22-40) Next Chiefs Game: Thursday, June 15 -- vs. Wisconsin (Peoria, Ill.), 6:35 p.m. PEORIA, Ill. -- The Peoria Chiefs fell to the Wisconsin Timber Rattlers Wednesday night by a
Site: Peoria, Ill. (Dozer Park)
Score: Wisconsin Timber Rattlers 10, Peoria Chiefs 4
Records: Wisconsin Timber Rattlers (30-31), Peoria Chiefs (22-40)
Next Chiefs Game: Thursday, June 15 -- vs. Wisconsin (Peoria, Ill.), 6:35 p.m.
PEORIA, Ill. -- The Peoria Chiefs fell to the Wisconsin Timber Rattlers Wednesday night by a score of 10-4 in the second game of the six-game series.
Wisconsin's bats came out hot against Peoria starter Michael YaSenka as they jumped out to an early 1-0 lead in the first frame on an RBI double to left field. They would chase YaSenka out of the game after two innings as they put up four runs in the second inning and three runs in the third.
The Chiefs would finally get on the board in the fourth inning on an RBI triple from Tyler Reichenborn, scoring Chandler Redmond from first base. Reichenborn would advance home off a throwing error to make it an 8-2 ballgame. No runs were scored until Leandro Cedeno hit a two-run homer in the bottom of the seventh inning to cut the lead to 8-4.
Wisconsin would answer back in the eight inning with two runs of their own, extending their advantage to 10-4, where it remained the rest of the game.
The two teams will resume the series tomorrow night at Dozer Park. Logan Gragg is scheduled to take the bump for Peoria tomorrow, opposing Carlos Luna for Wisconsin. First pitch is scheduled for 6:35 PM.
Single Game Ticket Information
August and September single game tickets are now on sale! Tickets can be purchased online or at the box office Monday-Thursday from 10 a.m. - 4:30 p.m. and on Friday's from 10 a.m. - 3 p.m. The box office will be closed for lunch daily between 11:30 a.m. – 1 p.m.
The Peoria Chiefs are locally owned and operated and play their games at Dozer Park. The Chiefs are a committed community asset and premier entertainment venue for families and individuals in Central Illinois.