River Bandits Use Seventh Inning Outburst to Defeat Chiefs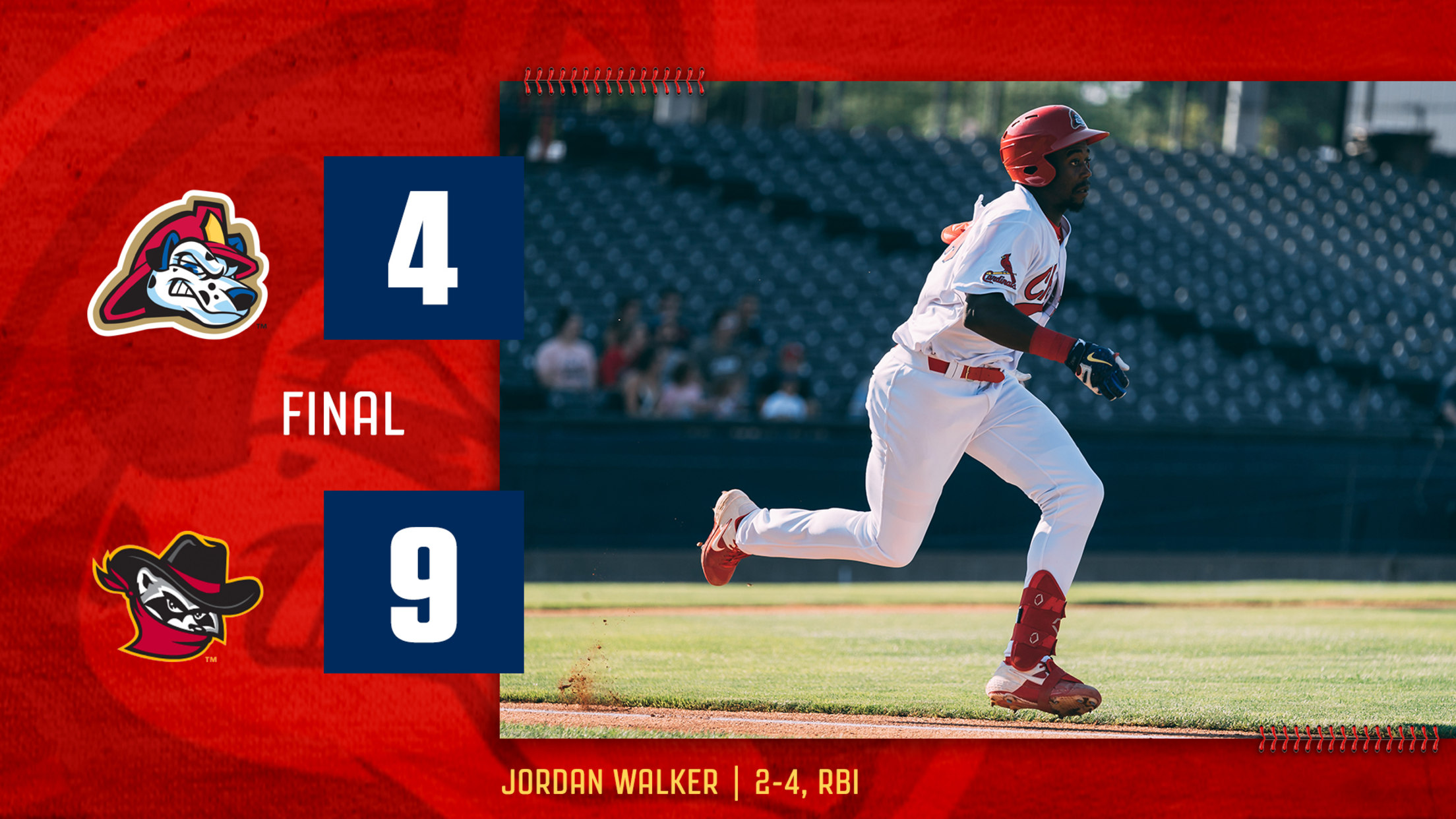 Site: Davenport, IA (Modern Woodmen Park) Score: Quad Cities River Bandits 9, Peoria Chiefs 4 Records: Quad Cities (45-21), Peoria (25-43) Next Chiefs Game: Thursday, July 21 -- at Quad Cities (Davenport, IA), 6:30 p.m. PEORIA, Ill. -- The Chiefs jumped out to an early lead for the second night
Site: Davenport, IA (Modern Woodmen Park)
Score: Quad Cities River Bandits 9, Peoria Chiefs 4
Records: Quad Cities (45-21), Peoria (25-43)
Next Chiefs Game: Thursday, July 21 -- at Quad Cities (Davenport, IA), 6:30 p.m.
PEORIA, Ill. -- The Chiefs jumped out to an early lead for the second night in a row but a five-run seventh inning propelled Quad Cities to a 9-4 win Wednesday evening.
The Chiefs scored in each of the first three frames Wednesday, and led 1-0 on a Moises Castillo single. An inning later, Jordan Walked singled home a run for his fourth RBI with the ballclub.
After a two-run homer tied the game in the bottom of the second, the Chiefs got those two runs right back in the top of the third. Tyler Reichenborn singled home Castillo, after an Asa Lacy throwing error put the speedster in scoring position. Later in the inning, Imeldo Diaz welcomed new Quad Cities hurler Dante Biasi to the contest with a ringing double to left center to score Francisco Hernandez and give Peoria a 4-2 lead.
Peoria starter Logan Gragg maneuvered through five innings tonight, throwing a season-high 91 pitches. Gragg also punched out seven batters, a new career-high. He exited the game in a 4-4 tie.
With the contest still knotted up in the seventh, the first-place River Bandits broke the game wide open. Quad Cities sent 11 men to the plate and scored five times. Seuly Matias delivered the big blow, a three-run triple en route to the final margin.
Right-hander Nick Trogrlic-Iverson will take the ball for the Chiefs tomorrow. First pitch is slated for 6:30 p.m.
Single Game Ticket Information
August and September single game tickets are now on sale! Tickets can be purchased online or at the box office Monday-Thursday from 10 a.m. - 4:30 p.m. and on Friday's from 10 a.m. - 3 p.m. The box office will be closed for lunch daily between 11:30 a.m. – 1 p.m.
The Peoria Chiefs are locally owned and operated and play their games at Dozer Park. The Chiefs are a committed community asset and premier entertainment venue for families and individuals in Central Illinois.