Series Preview: Peoria Chiefs vs. West Michigan Whitecaps II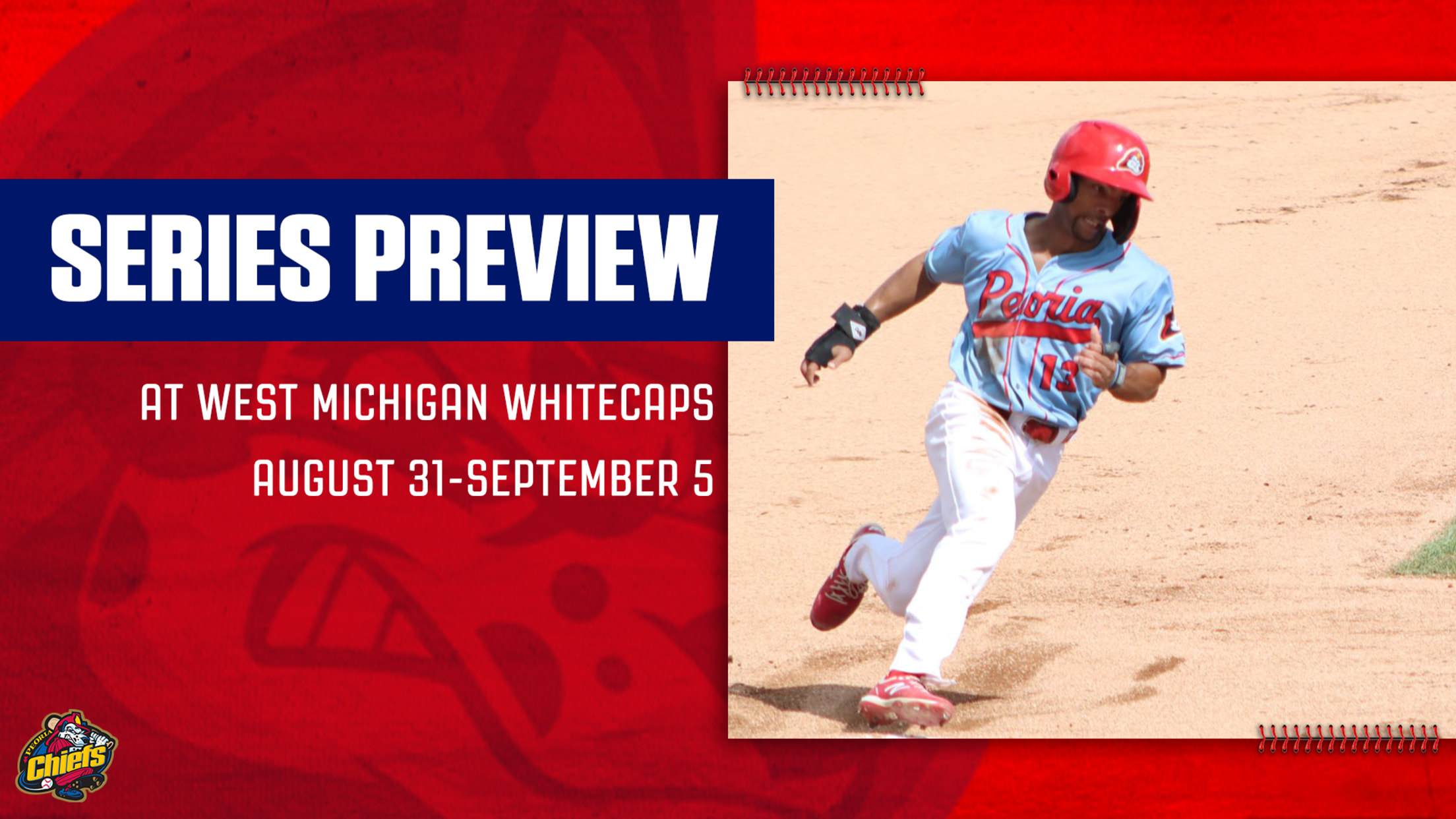 After 17 weeks of play in the books, there are only three weeks left in the minor league season as of today. Time sure does fly. After a rough series against the South Bend Cubs at Dozer Park, the Peoria Chiefs will look to bounce back as they kick off
After 17 weeks of play in the books, there are only three weeks left in the minor league season as of today. Time sure does fly.
After a rough series against the South Bend Cubs at Dozer Park, the Peoria Chiefs will look to bounce back as they kick off a 12-game road trip against the West Michigan Whitecaps, the High-A affiliate of the Detroit Tigers. West Michigan comes into this contest with a 48-54 record, seven games back of the East Division leader Great Lakes and having recently split their series against Lansing.
The Series So Far
Peoria and West Michigan last saw each other on June 29-July 4 where the two teams split the series at Dozer Park. West Michigan took the first three games of the series, two of which came in a doubleheader on July 1. Peoria bounced back and took the final three games of the series to force the split. The exclamation point for the Chiefs came on July 4 where a three-run double off the bat of Pedro Pages in the bottom of the eighth inning carried them to a series split.
Who To Watch: West Michigan
Gage Workman: A fourth round pick in the 2020 MLB draft, Workman was called up to the Whitecaps shortly after their series at Dozer Park. Over the past week, he has posted a .350/.409/.900 slashline with two homers, three doubles, a triple, six RBI's, and a 1.309 OPS. As the 14th ranked prospect in the Tigers organization per MLB Pipeline, Workman is playing up to his name as of late.
Daniel Cabrera: Per MLB Pipeline, Cabrera is the 16th ranked prospect in the Tigers organization, down from the fifth ranked spot earlier this year. His season numbers aren't the most impressive as he is slashing .242/.300/.395 with nine home runs, but he has driven in a team-high 64 runs on the season. Cabrera is a threat to drive in runs on this Whitecaps team.
Peoria's Last Series: Peoria lost their last series against South Bend, taking only two out of six from the Timber Rattlers. The first win came in the second game of Thursday's twin-bill. The Chiefs scored two early-inning runs en route to a 3-1 win. Peoria would take the series finale by a score of 7-2 off the back of a first inning homer from Jhon Torres and three doubles from Tyler Reichenborn.
Who to watch: Peoria
Jordan Walker: Since coming to Peoria in late-June, Walker has lived up to his billing as a top-three prospect in the Cardinals organization. Dating back to August 3, Walker is currently riding a 20-game on-base streak and has hit safely in 17 out of his last 21 games played. He also hit his first home run at Dozer Park last week after going a month without hitting one. Walker is a special talent to watch and will be the player to view most closely going forward.
Matt Chamberlain: After hitting the go-ahead homer in the finale against Beloit, it all seems to be going quite well for Chamberlain as of late. He quietly put together a good week against South Bend, posting a .417/.563/.500 slashline with a double, four walks, and four runs driven in. Chamberlain has also reached base safely in six out of his last nine games. Look for Chamberlain to continue his stellar play heading into this week.
Nick Trogrlic-Iverson: Since being moved to the bullpen after coming back from a stint on the injured list, the quick working right-hander has been the Chiefs most consistent pitcher. Trogrlic-Iverson has given up no earned runs since his return and picked up two wins last week. A bullpen role could be his pathway to the big leagues. Trogrlic-Iverson is a pitcher to watch out of the bullpen for the Chiefs.
Single Game Ticket Information
September single game tickets are now on sale! Tickets can be purchased online or at the box office Monday-Thursday from 10 a.m. - 4:30 p.m. and on Friday's from 10 a.m. - 3 p.m. The box office will be closed for lunch daily between 11:30 a.m. – 1 p.m. Tickets for July, August and September will be available at a later time.
The Peoria Chiefs are locally owned and operated and play their games at Dozer Park. The Chiefs are a committed community asset and premier entertainment venue for families and individuals in Central Illinois.