Three Peoria Pitchers Combine to Blank Dayton
Chiefs have won eight of their last nine games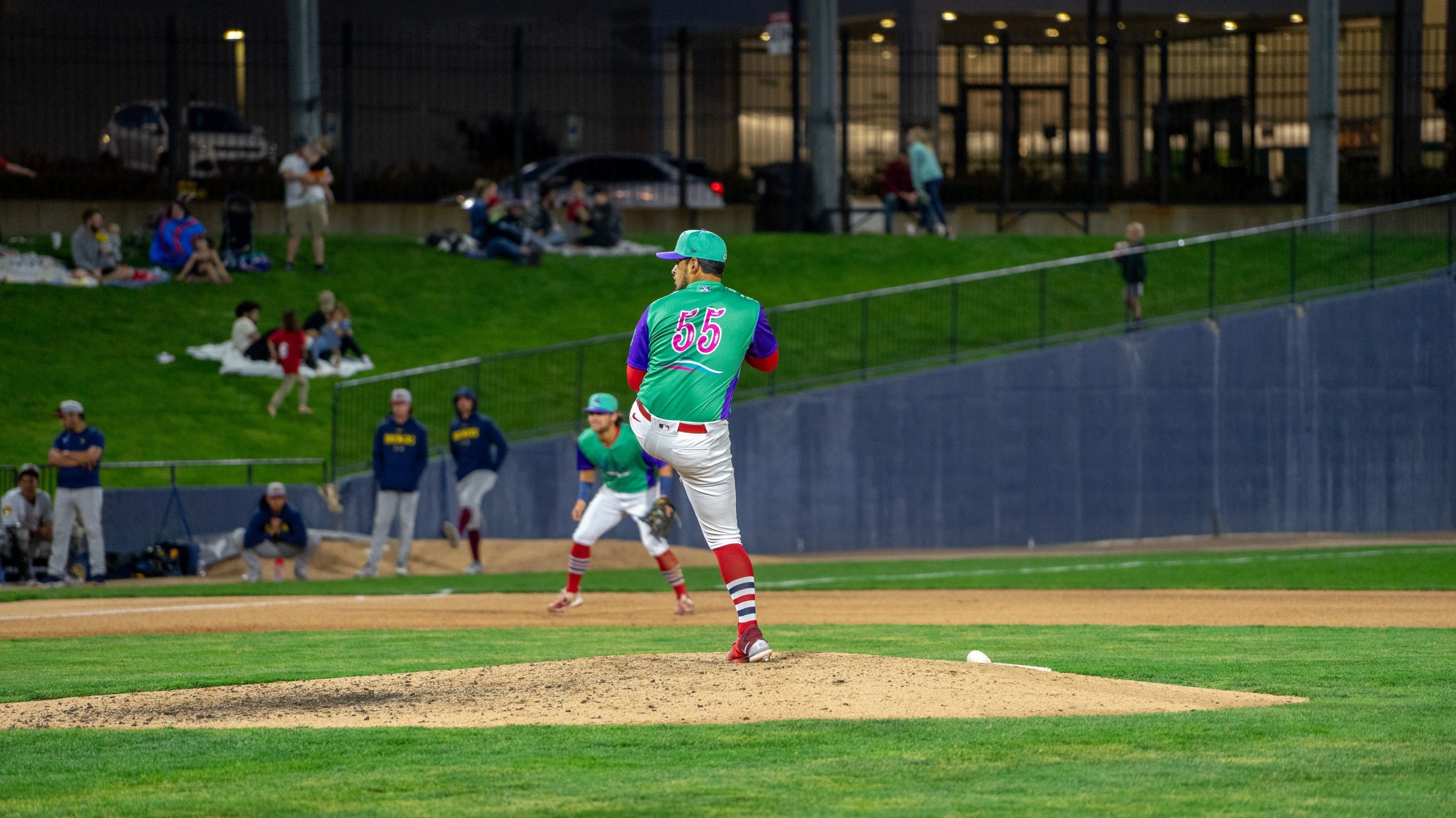 Peoria, IL- The Chiefs defeated the Dayton Dragons 6-0 Thursday at Dozer Park behind a five-hit shutout. The win served as Peoria's second shutout victory of the season and their first since April 23. Peoria pitchers allowed just eight baserunners on the night. In a spot start, Edgar Manzo tossed
Peoria, IL- The Chiefs defeated the Dayton Dragons 6-0 Thursday at Dozer Park behind a five-hit shutout. The win served as Peoria's second shutout victory of the season and their first since April 23.
Peoria pitchers allowed just eight baserunners on the night. In a spot start, Edgar Manzo tossed four scoreless innings, allowing just three hits and recording four strikeouts. It was Alfredo Ruiz who picked up the win going three scoreless innings with a season-high four strikeouts. Bryan Pope recorded the final six outs, striking out four.
The Chiefs offense struck early and often against Dayton starter Javi Rivera. In the first, Nathan Church was hit by a pitch and was then moved to third on a Victor Scott single. Aaron McKeithan hit a sacrifice fly to score Church and give Peoria an early 1-0 advantage.
The lead extended to 2-0 in the second on a Thomas Francisco lead-off home run, his first blast of the year.
Peoria then doubled its lead in the third. McKeithan was hit by a pitch and then advanced to third on a Jimmy Crooks double. Both men later scored on a Jeremy Rivas double to push the Chiefs lead to 4-0.
Rivera took the loss for Dayton. The right-hander hurler logged four innings, allowing four runs on six hits with one walk and two strikeouts.
Peoria added two more tallies in the eighth off reliever Jayvien Sandridge. Rivas singled with one out. He was then on the move when Ramon Mendoza smacked a single to the gap in right center, scoring Rivas to make it 5-0. After a wild pitch moved Mendoza to second base, he scored on an Osvaldo Tovalin single to run the score to 6-0.
Peoria improves to 17-13, moving to four games over .500 for the second time this season. Dayton falls to 13-17. The Chiefs now lead the series two games to one and are 8-1 on the homestand.
The Chiefs and Dragons will face off again on Friday. Cardinals No. 2 prospect Tink Hence is the probable starter for Peoria. He was activated from the IL prior to Thursday's contests. First pitch is set for 6:35 p.m. from Dozer Park.