Two Late-Inning Homers Lead Chiefs to Victory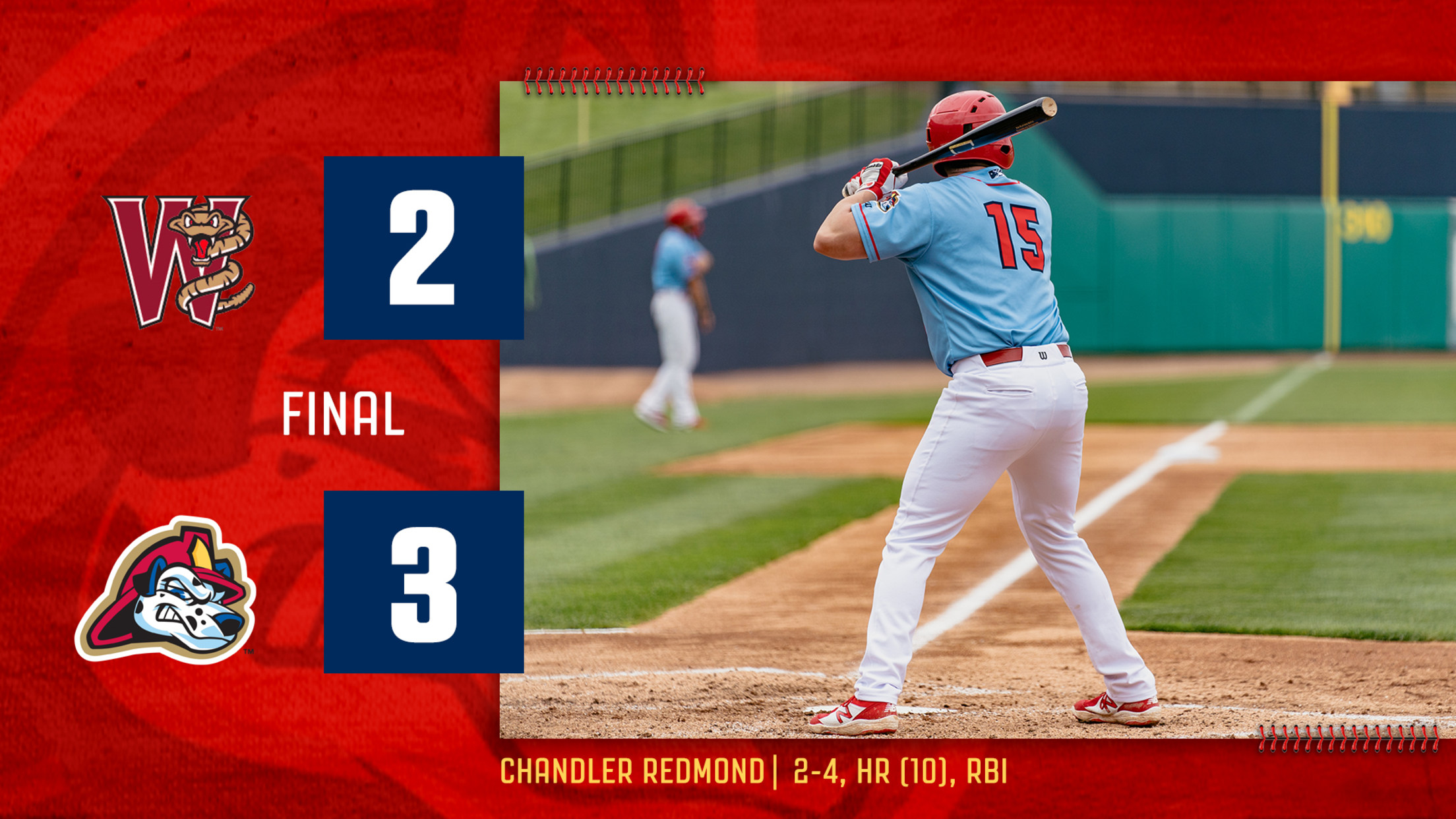 Site: Peoria, Ill. (Dozer Park) Score: Peoria Chiefs 4, Wisconsin Timber Rattlers 3 Records: Peoria Chiefs (24-41), Wisconsin Timber Rattlers (31-33) Next Chiefs Game: Friday, July 16 -- vs. Wisconsin (Peoria, Ill.), 6:35 p.m. PEORIA, Ill. -- Two eighth inning solo homers from Moises Castillo and Chandler Redmond carried the
Site: Peoria, Ill. (Dozer Park)
Score: Peoria Chiefs 4, Wisconsin Timber Rattlers 3
Records: Peoria Chiefs (24-41), Wisconsin Timber Rattlers (31-33)
Next Chiefs Game: Friday, July 16 -- vs. Wisconsin (Peoria, Ill.), 6:35 p.m.
PEORIA, Ill. -- Two eighth inning solo homers from Moises Castillo and Chandler Redmond carried the Peoria Chiefs over the Wisconsin Timber Rattlers 3-2 Saturday night. For Peoria, it was their second win in three nights.
The Chiefs drew first blood in the bottom of the second inning off an RBI fielder's choice from Matt Chamberlain, scoring Zade Richardson. From then on, Connor Lunn carried the load for the Chiefs on the bump. The right-hander struck out seven batters in six innings of baseball.
Wisconsin evened things up in the top of the fifth inning with a solo shot to left center field. In the next inning, a leadoff double by David Hamilton set up a single by Je'Von Ward to give the Timber Rattlers a 2-1 lead.
It was up to the Chiefs bullpen to keep the game close. Leonardo Taveras and Jacob Schlesener combined for two innings of scoreless baseball after Lunn exited the game, setting up the Chiefs for a potential go-ahead scenario.
In the bottom of the eight inning, Moises Castillo tied the game at two apiece with a solo shot to left field. For Castillo, it was his fifth home run of the year. Two at-bats later, an opposite-field blast by Chandler Redmond put the Chiefs ahead 3-2. Despite a leadoff walk to begin the ninth inning, Wisconsin failed to mount a threat. Paul Schwendel earned his third save of the season for the Chiefs, striking out two batters.
Peoria and Wisconsin will finish the series tomorrow afternoon. Wilfredo Pereira is scheduled to take the bump for Peoria. First pitch is scheduled for 1:35 PM.
Single Game Ticket Information
August and September single game tickets are now on sale! Tickets can be purchased online or at the box office Monday-Thursday from 10 a.m. - 4:30 p.m. and on Friday's from 10 a.m. - 3 p.m. The box office will be closed for lunch daily between 11:30 a.m. – 1 p.m.
The Peoria Chiefs are locally owned and operated and play their games at Dozer Park. The Chiefs are a committed community asset and premier entertainment venue for families and individuals in Central Illinois.