Loons 2021 Schedule Finalized
Excitement percolates as baseball returns to Dow Diamond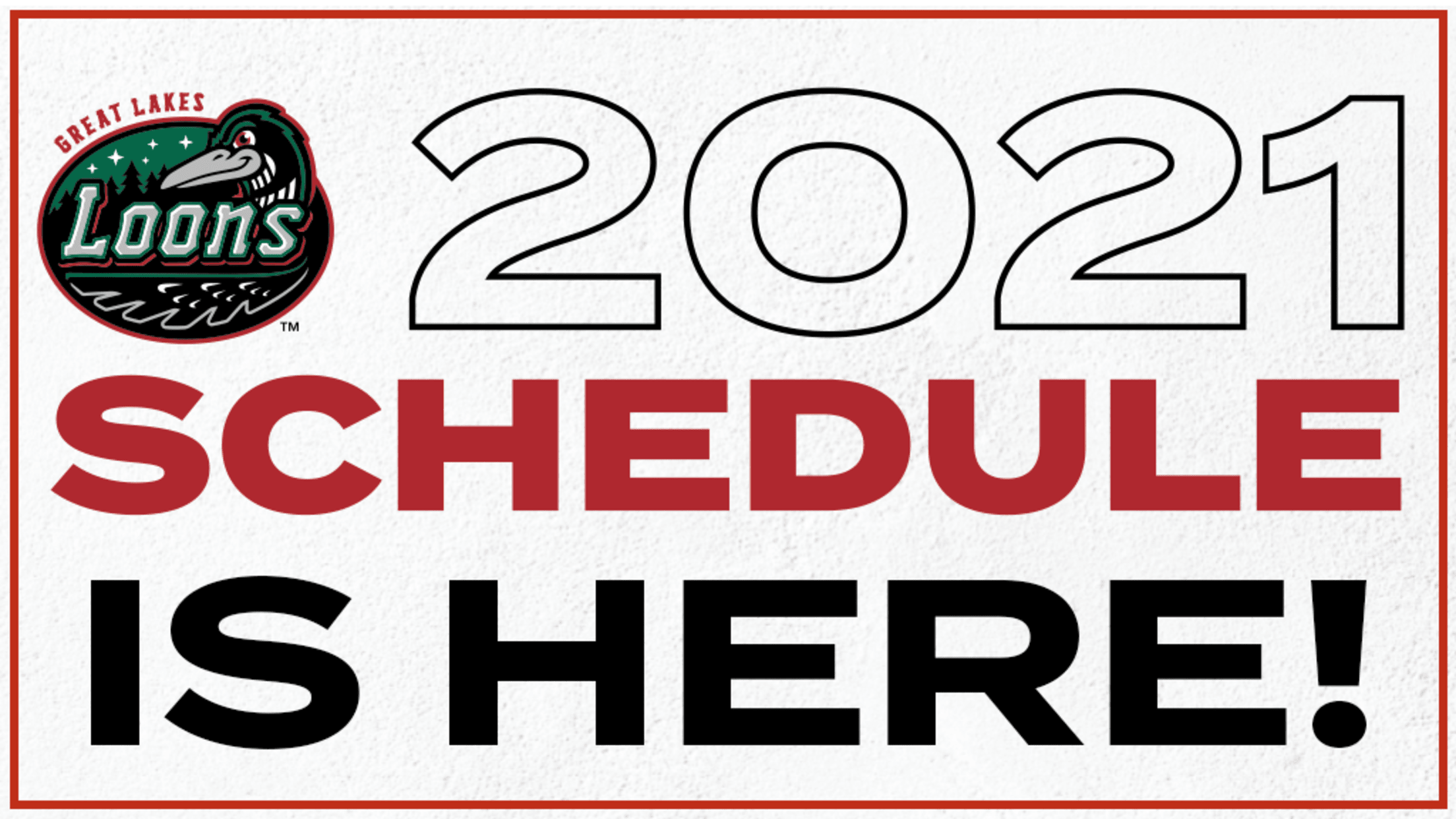 PDF SCHEDULE DOWNLOAD AVAILABLE HERE MIDLAND, MI – With a new year comes renewed hope for the return of Loons Baseball at Dow Diamond. That time has finally arrived and the Great Lakes Loons are excited to officially release the 2021 season schedule. "With nearly 18 months passing since Loons
MIDLAND, MI – With a new year comes renewed hope for the return of Loons Baseball at Dow Diamond. That time has finally arrived and the Great Lakes Loons are excited to officially release the 2021 season schedule.
"With nearly 18 months passing since Loons players last took the field at Dow Diamond, we are grateful to be ushering in Loons Baseball once again in 2021," Loons Interim President & General Manager Mike Hayes said. "While this season may look different than in the past, our organization remains committed to providing a first-class service and entertainment experience to our guests."
The 2021 season will feature a 120-game schedule, evenly split between home and away games. For player health and safety considerations, MLB has structured all matchups throughout the season to consist of a 6-game series format, with Mondays serving as an off-day for all 12 teams in the High-A Central League. This format will minimize player travel, and in addition, matchups will be weighted with teams in closer geographical proximity.
Opening Day is slated for Tuesday, May 4 against the Cincinnati Reds affiliate Dayton Dragons.
Weeknight games in May will once again start at 6:05 p.m., with weeknight games shifting to 7:05 p.m. following Memorial Day and continuing throughout the remainder of the season. Sundays will feature new game times of 1:05 p.m. all season long.
As for home matchups against in-state opponents:
· 12 games vs. the West Michigan Whitecaps, affiliate of the Detroit Tigers (June 1-6, July 27-August 21)
· 12 games vs. the Lansing Lugnuts, affiliate of the Oakland Athletics (July 6-11, August 17-22)
The ever-popular Fireworks Loontaculars, presented by Farm Bureau Insurance, will return with a 12-show fireworks series throughout the season.
Full 2021 fireworks schedule:
· Saturday, May 22
· Saturday, June 5
· Saturday, June 26
· Saturday, July 10
· Saturday, July 31
· Friday, August 6
· Saturday, August 7
· Thursday, August 19
· Saturday, August 21
· Thursday, September 2
· Saturday, September 4
· Saturday, September 18
Game times and dates are subject to change. The Loons promotional schedule and on-sale date for single-game tickets for the 2021 season will be announced at a later date.
The Great Lakes Loons have been the Single-A partner of the Los Angeles Dodgers since the team's inception in 2007. Dow Diamond serves as the team's home and also houses the Michigan Baseball Foundation, a 501(c)(3) non-profit public charity, and ESPN 100.9-FM. For tickets or information about the Loons, call 989-837-BALL or visit Loons.com.