Registration Open for 2021 OKC Dodgers MVP Program
STEM-based education program available to all Oklahoma third- and fourth-grade classrooms thanks to partners Devon Energy and Olsson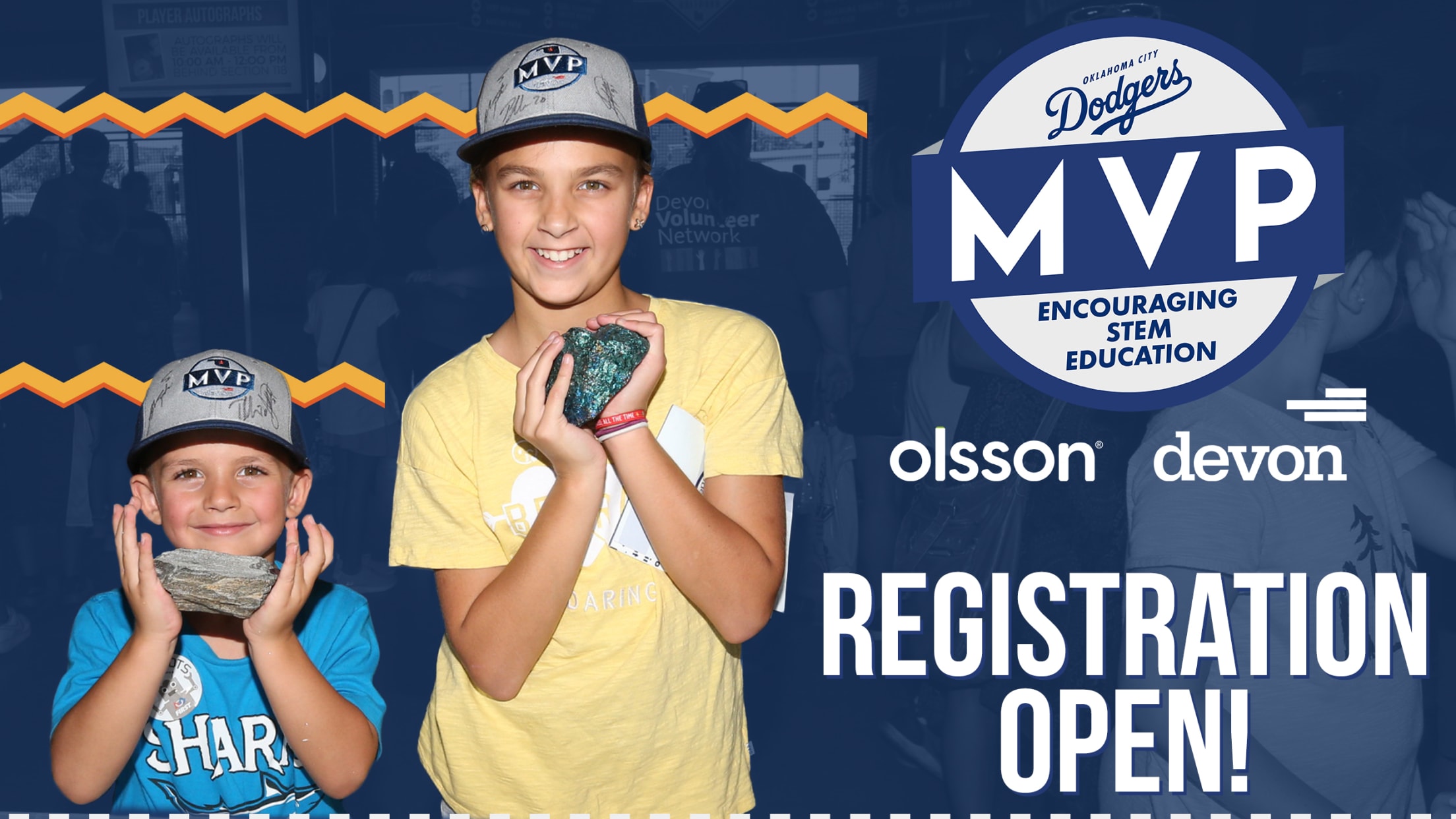 OKLAHOMA CITY – The free, statewide Oklahoma City Dodgers MVP Program: Encouraging STEM Education enters its fifth year in 2021 and all third- and fourth-grade teachers and classrooms in Oklahoma are eligible to register now and participate thanks to partners Devon Energy and Olsson. The OKC Dodgers MVP Program encourages
Fran Riordan Returns as Aviators Manager in 2021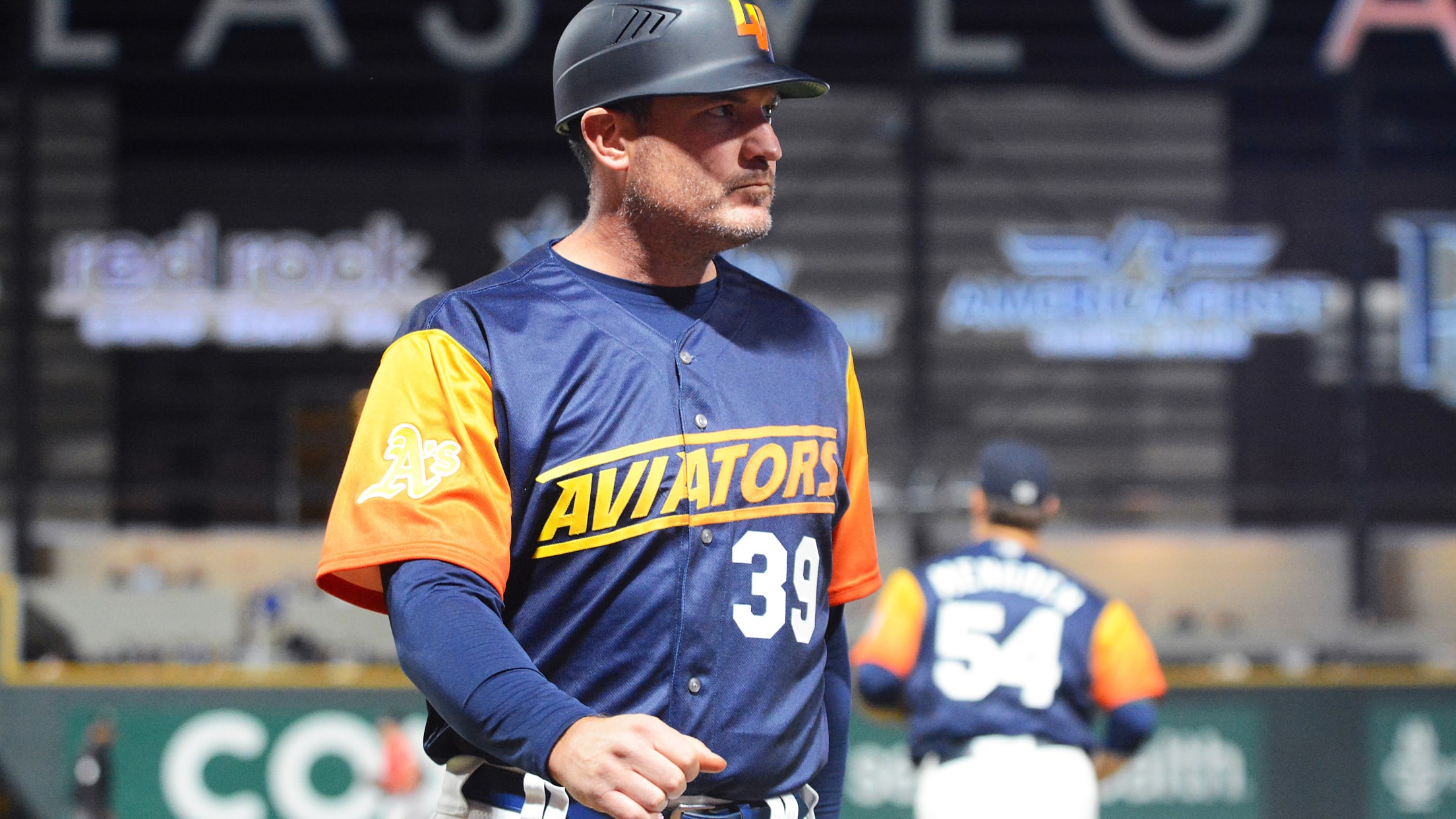 Athletics Announce Player Development Staff for 2021 Oakland, Calif. – The Oakland A's have announced their 2021 player development department and minor league coaching staffs, including the promotion of Bobby Crosby to manager of the Midland RockHounds, and the promotion of Adam Rosales to manager of the Arizona A's. Ed
Threshers Receive Affiliate Invitation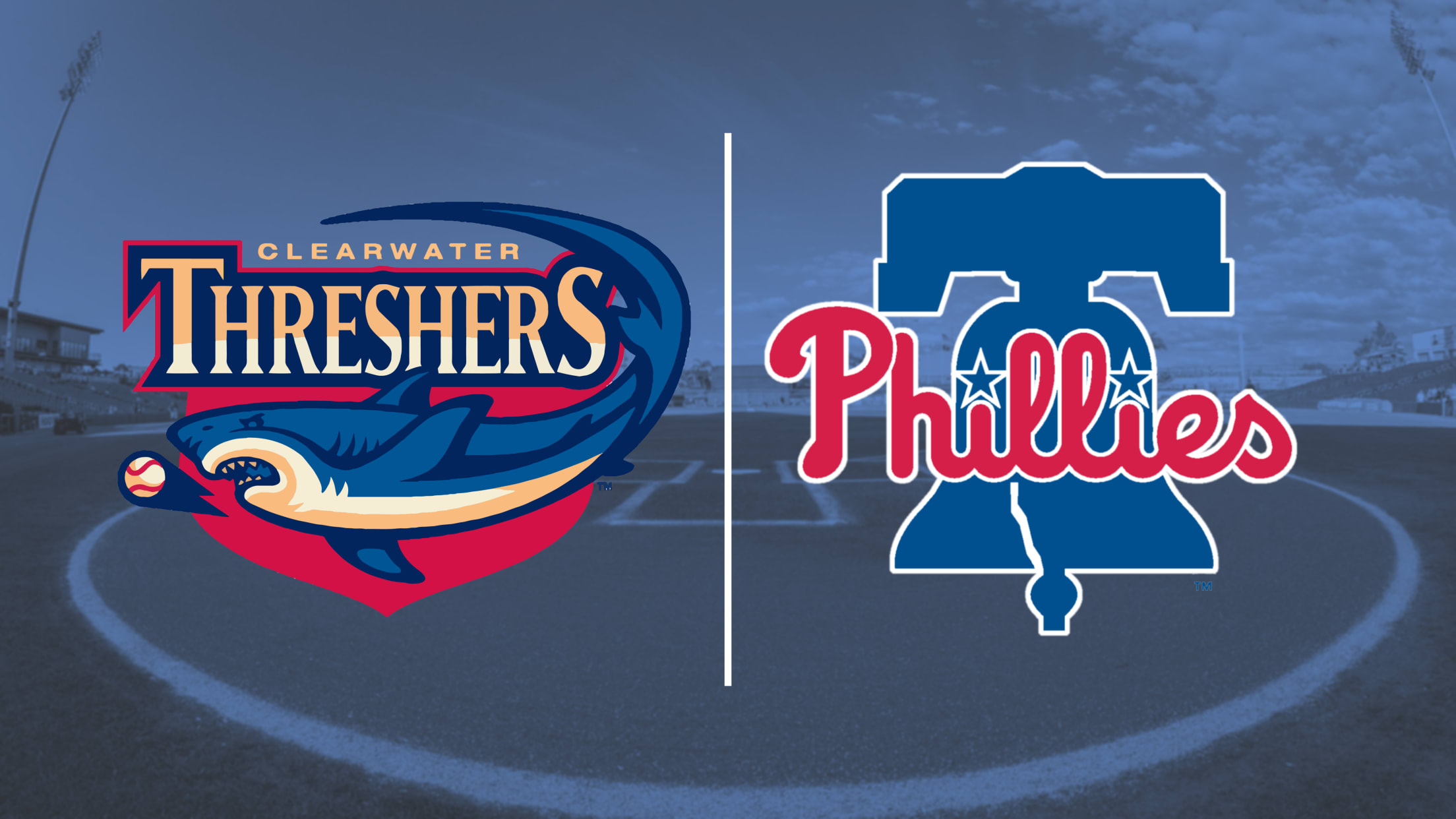 CLEARWATER, Fla. – The Philadelphia Phillies have extended an affiliate invitation to the Clearwater Threshers as a part of Major League Baseball's new player development structure. Beginning in 2021 the Phillies' four affiliates will be Lehigh Valley Iron Pigs (triple-A), Reading Fightin Phils (double-A), Jersey Shore BlueClaws (high-A), and Clearwater
Dodgers Minor League Affiliate Plans to Include Loons 
New player development system will shift Loons to High-A level of play
MIDLAND, Mich. – The Great Lakes Loons are pleased to announce they have received a formal invitation by the Los Angeles Dodgers to be one of their affiliates in Major League Baseball's new player development structure. As part of the restructured system, the Great Lakes Loons will be re-classified as
Tourists Receive Affiliation Invite from Houston Astros
Asheville Would Move Up a Level to Advanced Class A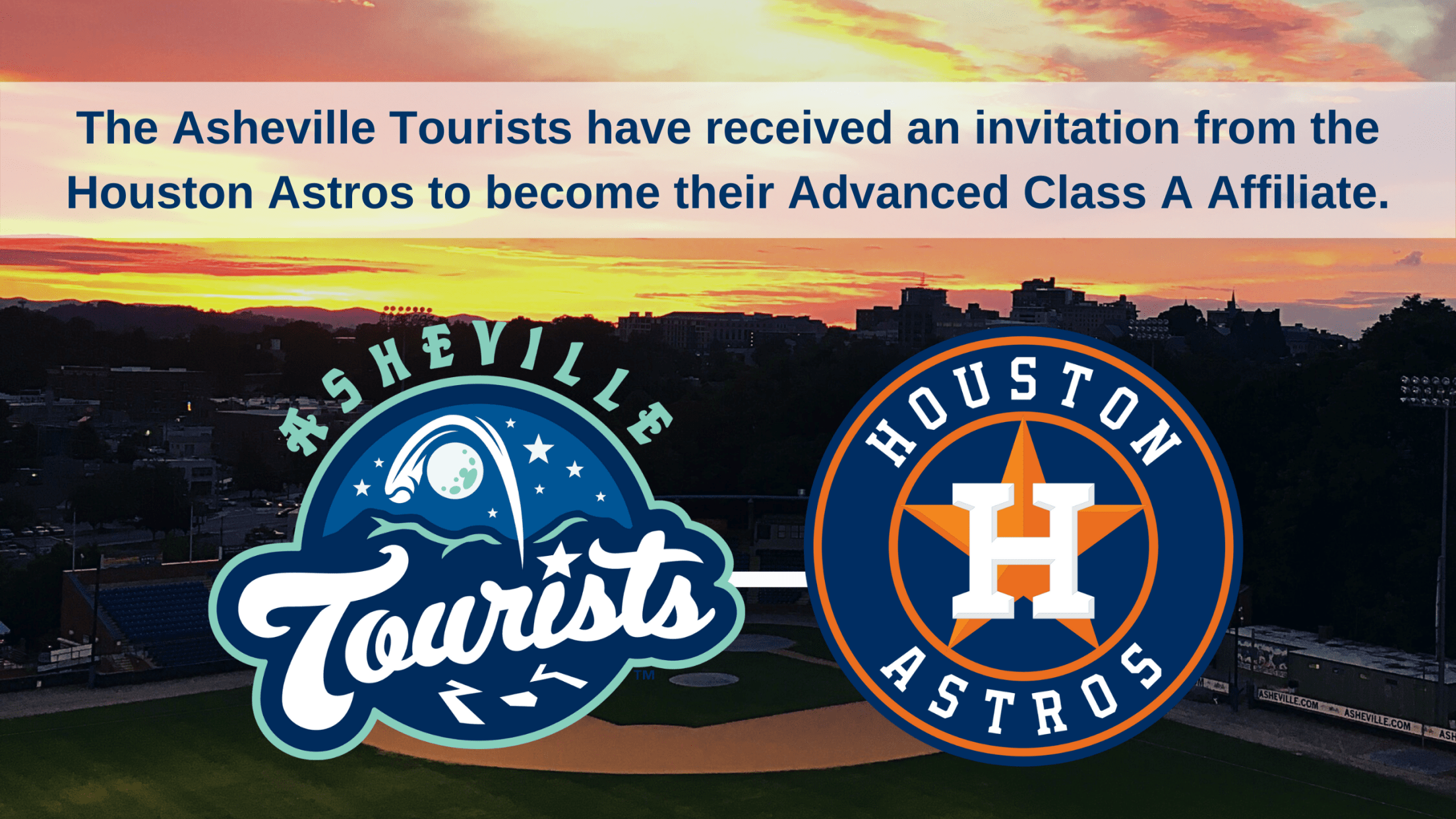 ASHEVILLE - The Houston Astros have invited the Asheville Tourists franchise to be their Advanced Class A affiliate for the 2021 season and beyond.
Stockton Ports invited to be an Oakland Athletics affiliate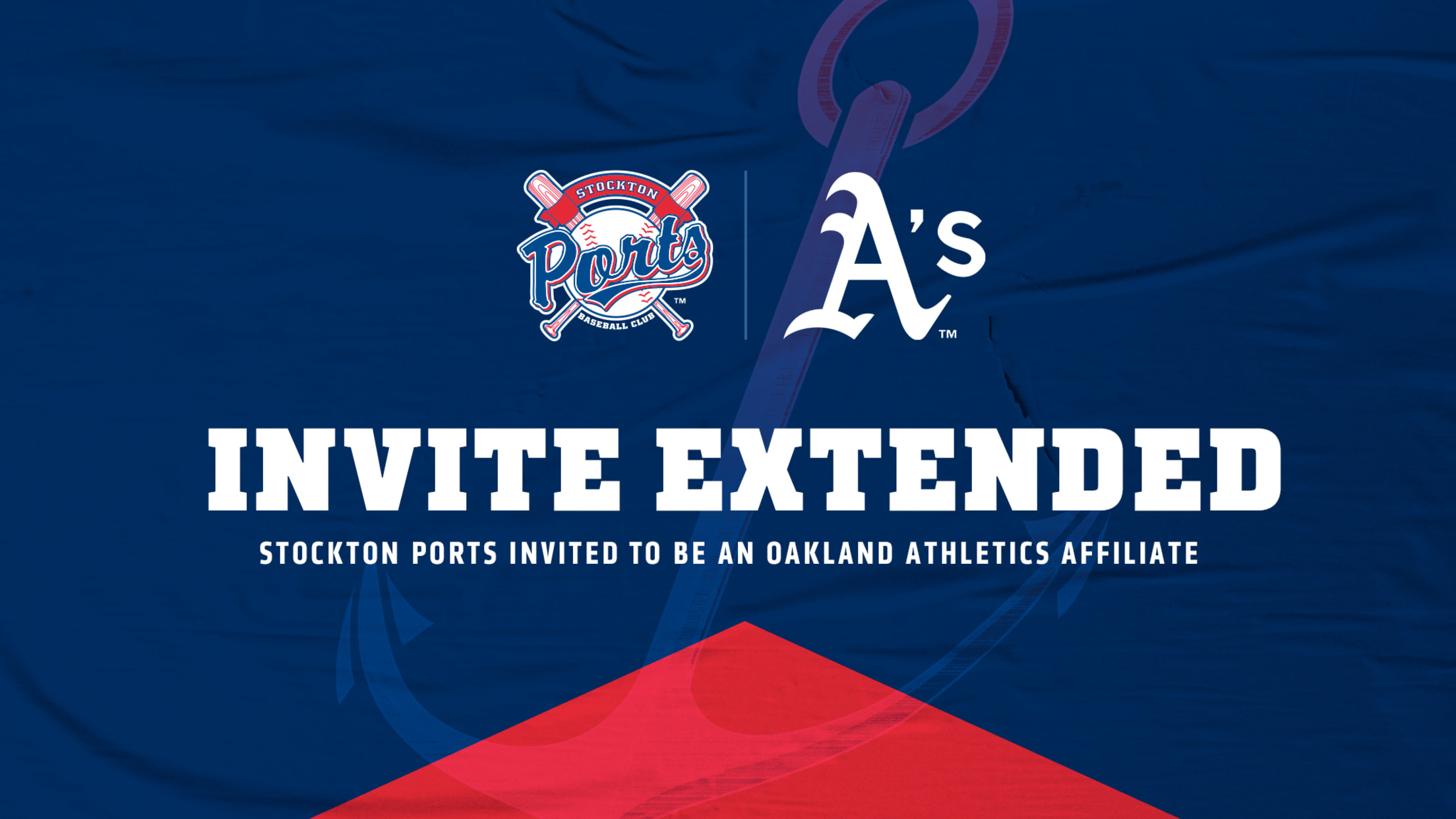 STOCKON, CA – The Oakland Athletics have extended an invitation to the Stockton Ports to be one of their minor league affiliates for the 2021 season. The invitation was sent today from the Oakland Athletics and announced by Athletics General Manager David Forst. "The Stockton Ports would like to thank
Chihuahuas Recipient of Baseball America's Triple-A Freitas Award 
This is the first time the Chihuahuas have been presented the Freitas Award and marks the second time the Chihuahuas have been recognized in 2020, receiving the Golden Bobblehead in September for Best Community Event.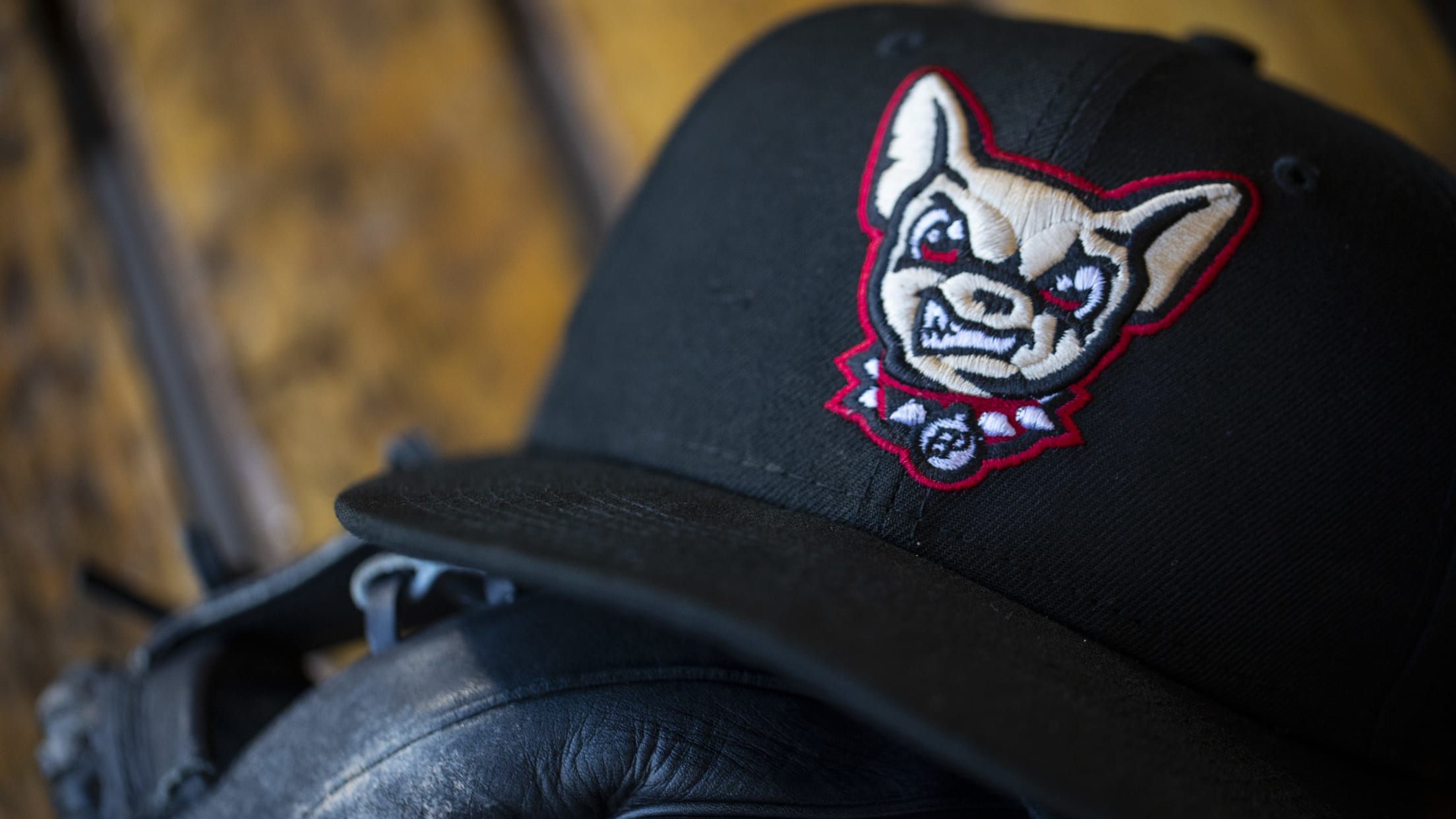 Read Baseball America's Story Here El Paso – December 7, 2020 – Baseball America announced that the El Paso Chihuahuas are the recipient of the Triple-A Bob Freitas Award given annually to an organization that recognizes their community involvement, long-term business success, and consistent operational excellence. This is the first
River Cats, Susan Savage, Inspire ABC Comedy Starring Felicity Huffman
ABC commits to pilot production of Sacramento-based comedy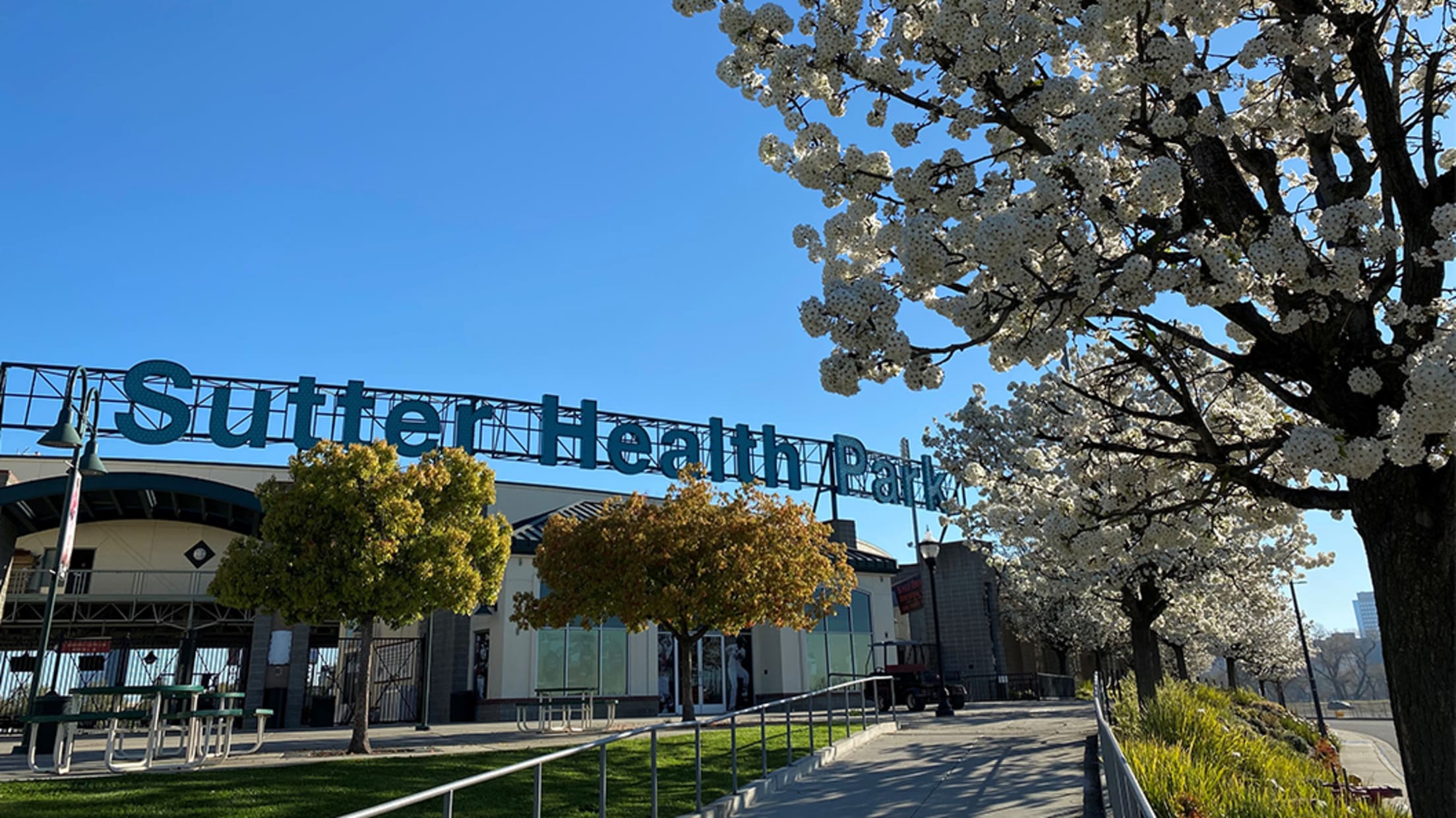 West Sacramento, Calif. – Felicity Huffman looks to return to TV in a new baseball comedy based on the story of Susan Savage and the Sacramento River Cats. ABC has committed to producing a pilot written by Becky Hartman Edwards and stars, alongside Huffman, The Peanut Butter Falcon's Zack Gottsagen.
Fans Vote Chihuahuas El Paso Inc.'s Best of El Paso
Chihuahuas Earn Seventh Consecutive Best of El Paso Sports Team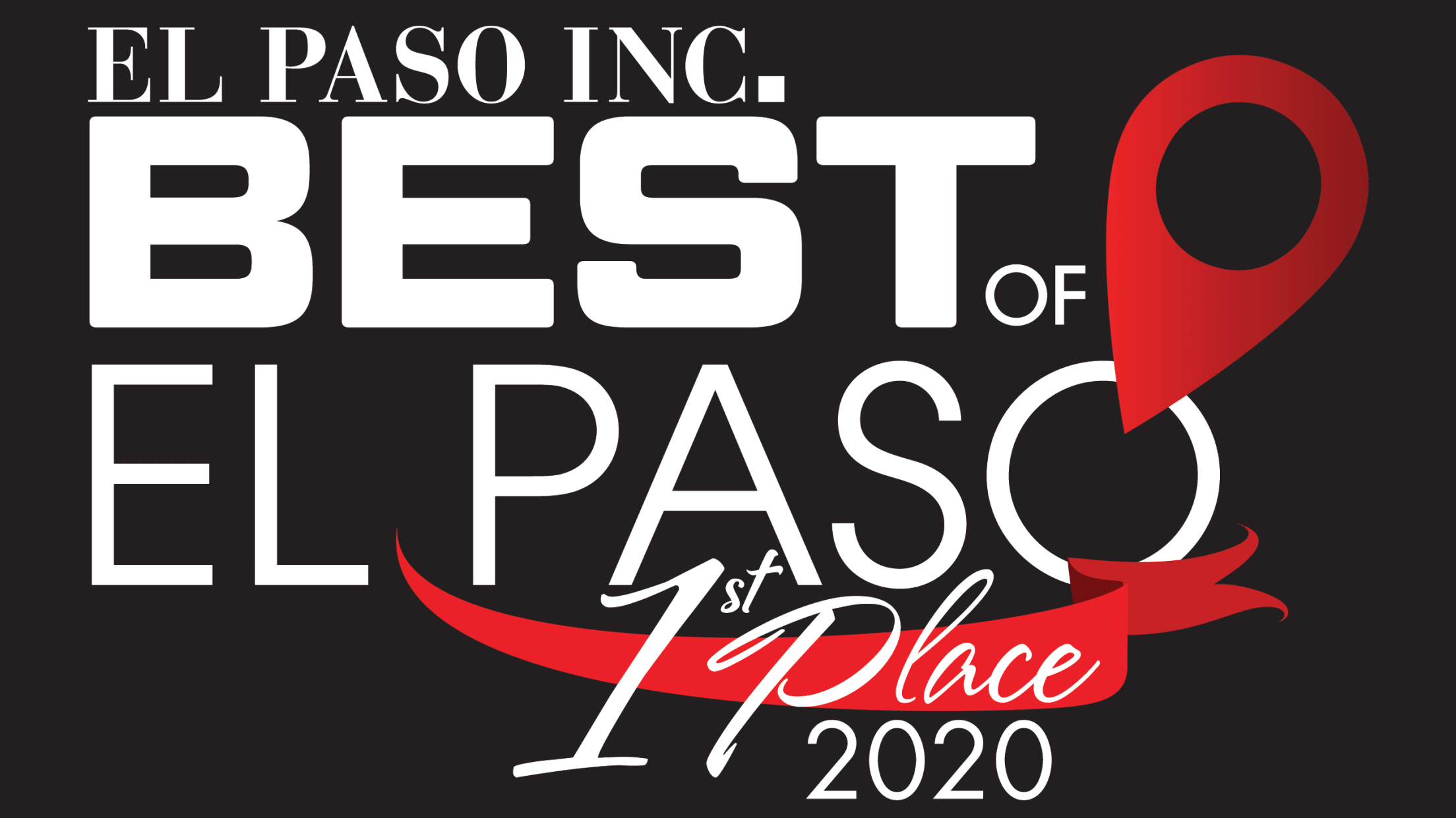 The El Paso Chihuahuas are winners of El Paso Inc.'s Best of El Paso Sports Team as voted on by its readers. This is the seventh consecutive year the Chihuahuas have been named the Best Sports Team, despite having the 2020 season canceled by Minor League Baseball. The Best of
Five-Thousand Thanksgivings from Lake Elsinore Storm
The Storm are at it again!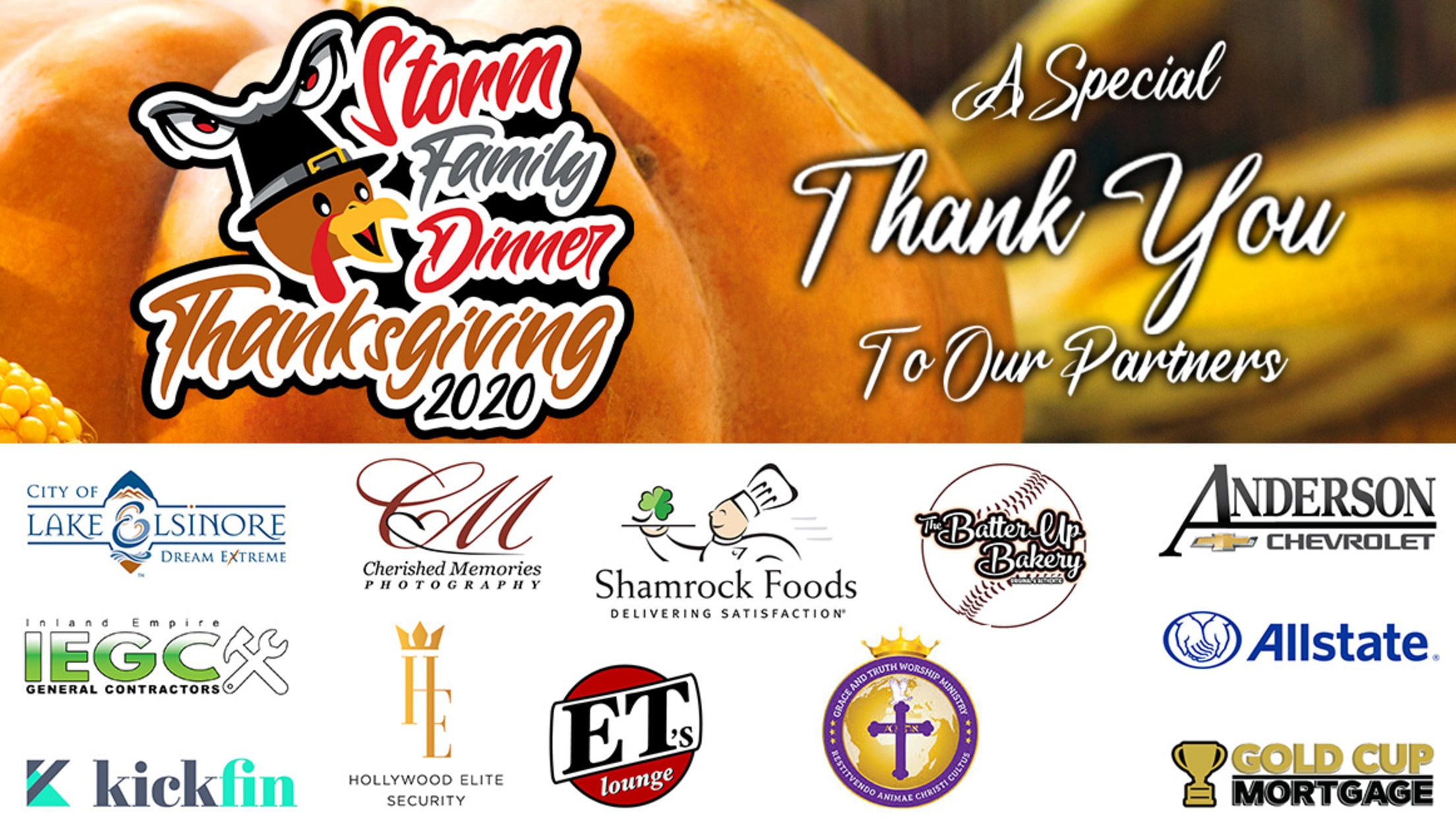 The Lake Elsinore Storm is announcing a free Thanksgiving dinner to-go for the surrounding communities. On Wednesday, November 25th, free prepackaged heat and-serve-meals will be distributed in a drive-through format at Storm Stadium. Sponsored by a wide variety of local and regional sponsors, this effort will bring five-thousand meals to
El Paso Chihuahuas Foundation Launches Virtual Toy Drive – Chico & Ozzy Holiday Giveback presented by Helen of Troy 
Monies raised will benefit the Lower Dyer Community Center & Child Crisis Center of El Paso.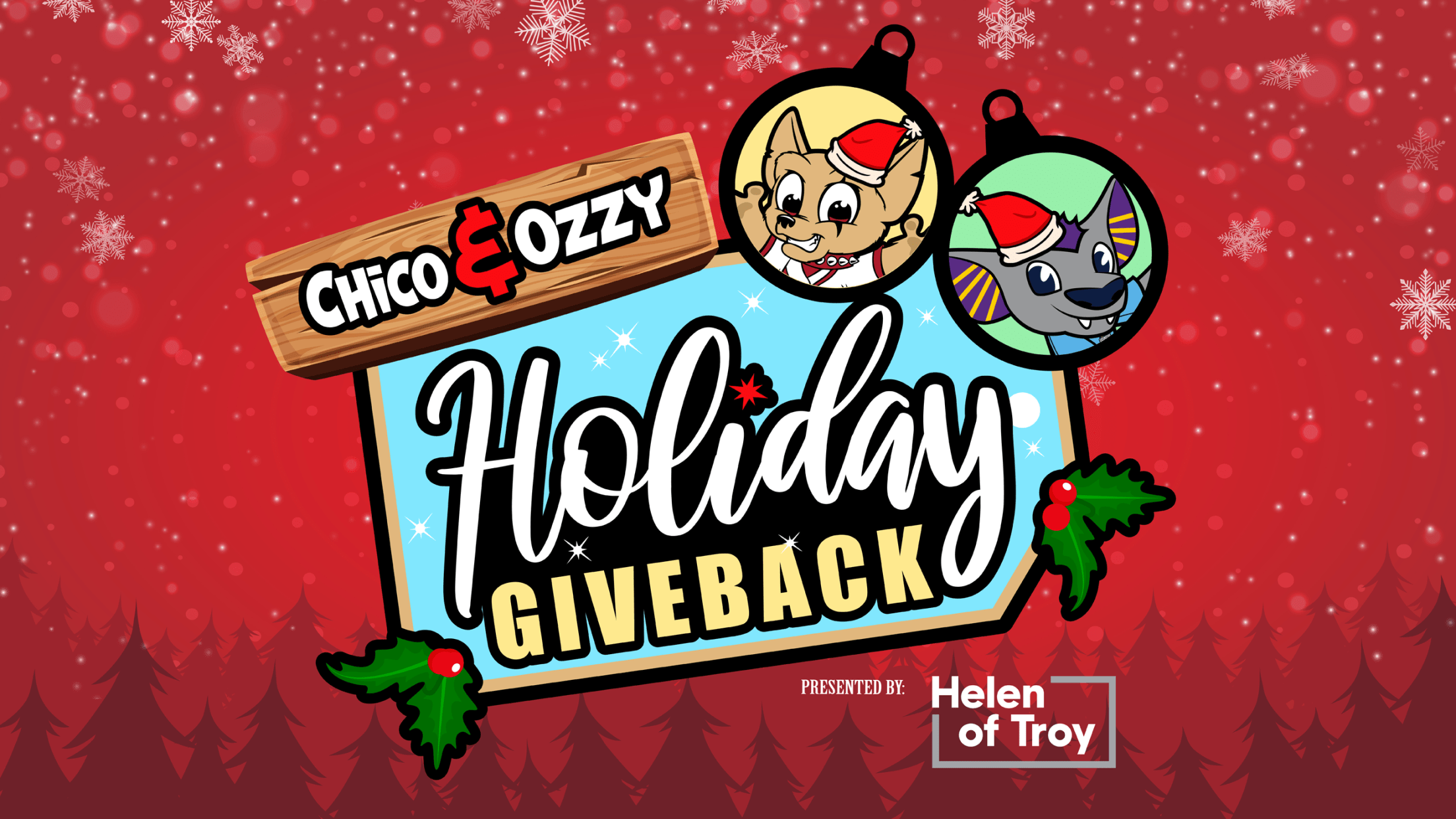 Grass set to arrive tomorrow at Polar Park; site to transform from "A brownfield to a Greenfield"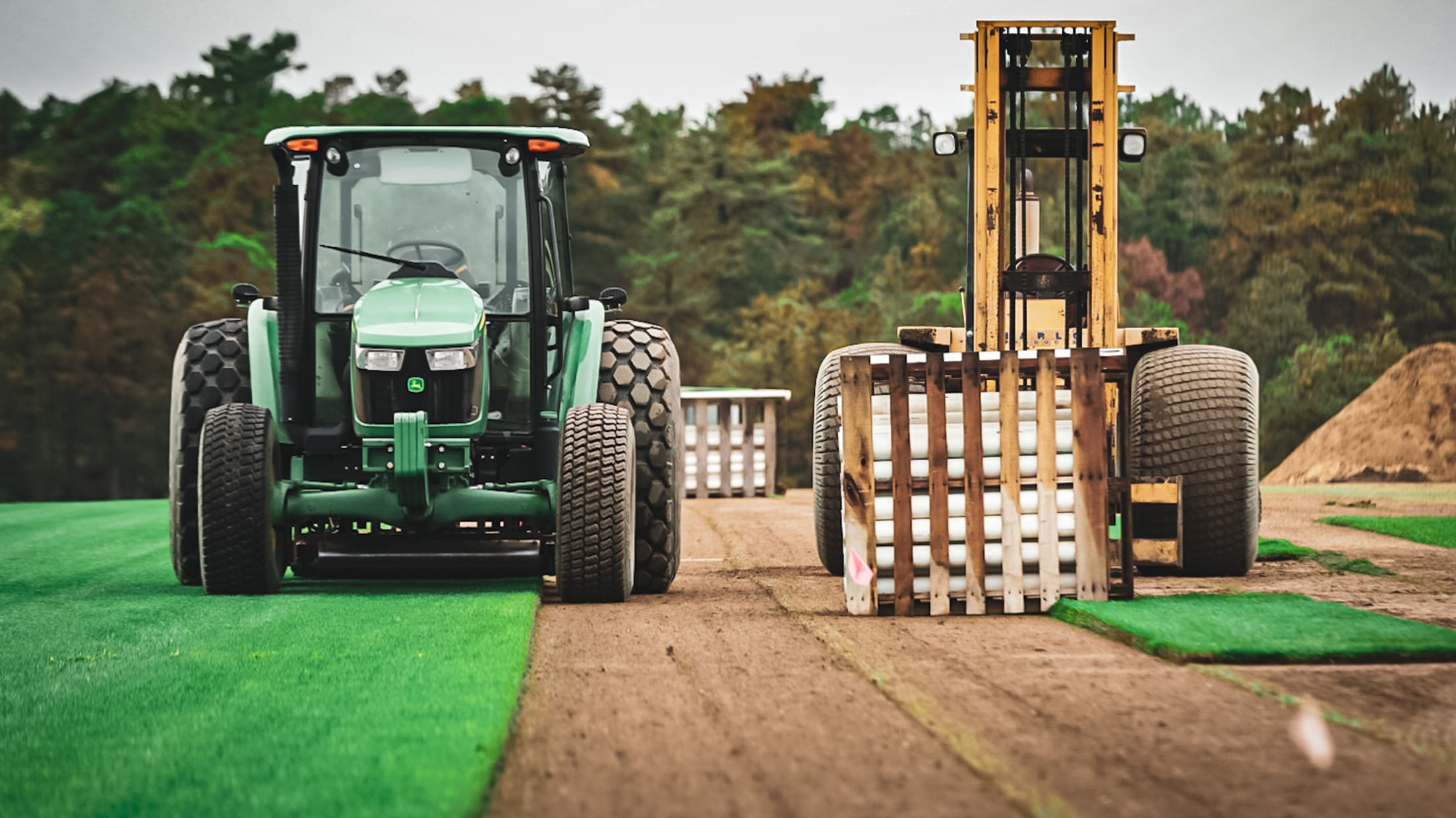 Ballpark to Receive Fenway-like Sod Early Tuesday Morning; Ballfield to transform from clay and sand to grass and dirt.
Go Green! Go Blue! Watch Party Coming to Dow Diamond Oct. 31
The state's biggest rivalry on the region's largest video board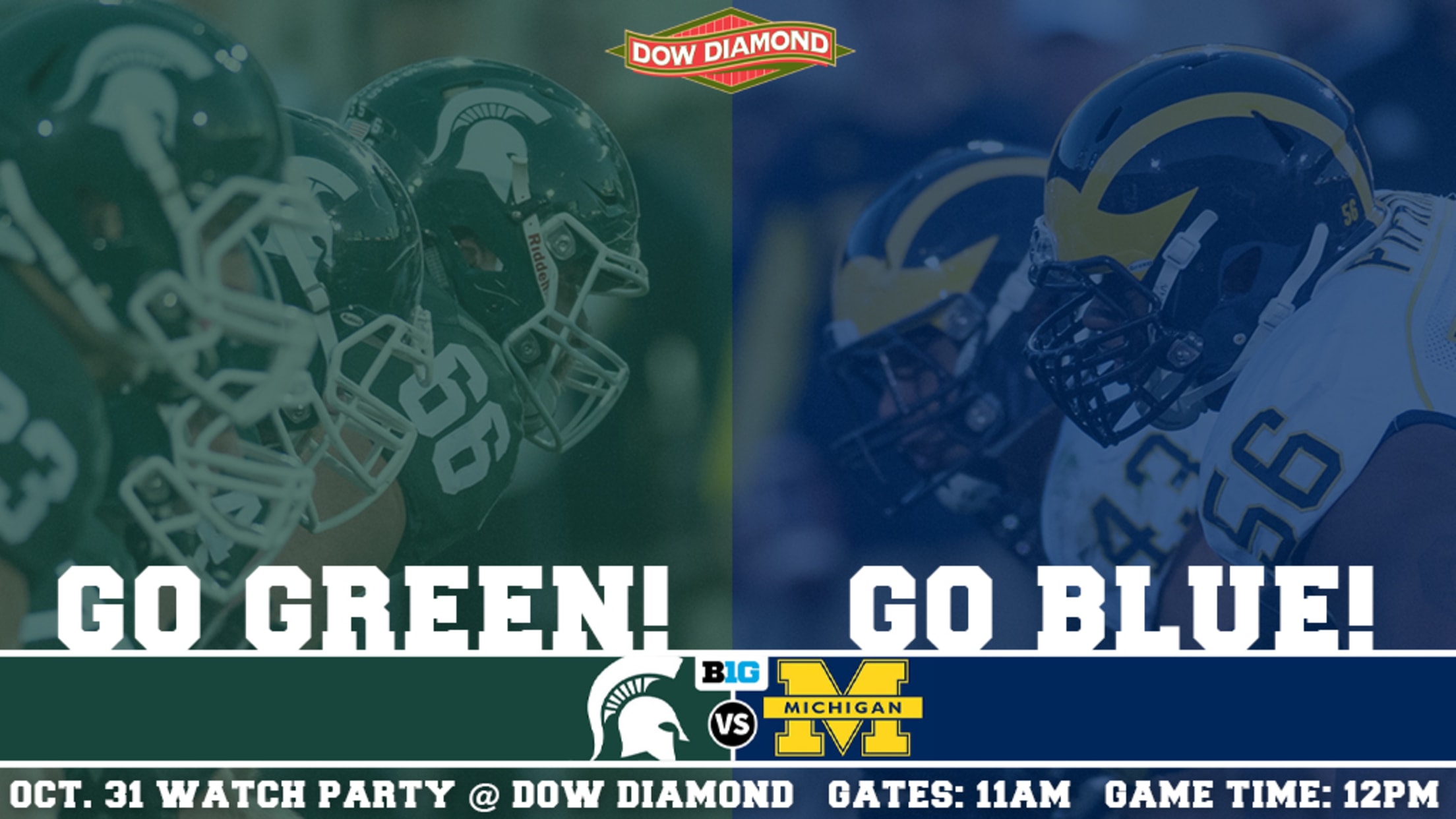 MIDLAND, Mich. – The state's biggest college football rivalry will be celebrated Saturday, October 31, at Dow Diamond with the Go Green! Go Blue! Watch Party. Fans of the University of Michigan and Michigan State University are encouraged to show their colors at Dow Diamond as the Spartans battle the
End of an Era: Miss Lou Lou Gehrig dies at age 9
Grasshoppers iconic bat dog a ballpark staple since 2012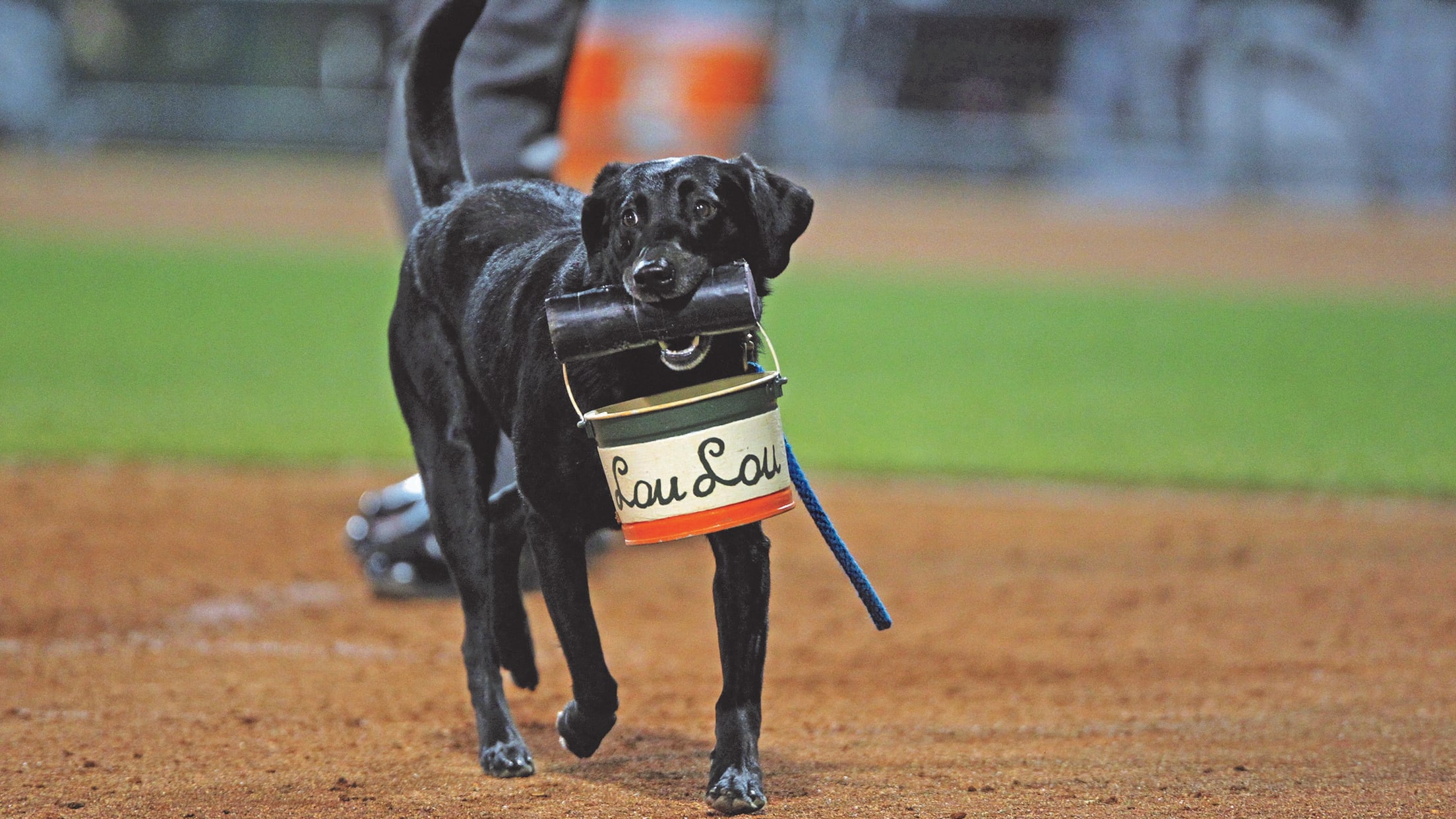 The Greensboro Grasshoppers sadly announce that Miss Lou Lou Gehrig, the organization's last Labrador Retriever who served as bat dog for 8 seasons, died Monday night after a brief illness. She was 9 years old. Lou Lou served as a bat and ball girl alongside Miss Babe Ruth from 2012-
Chihuahuas Win MiLB's Golden Bobblehead for Best Community Event 
Chihuahuas and Locomotive Staffs Have Completed More Than 1,100 Hours of Service to El Paso Area Non-Profits in Two Months Span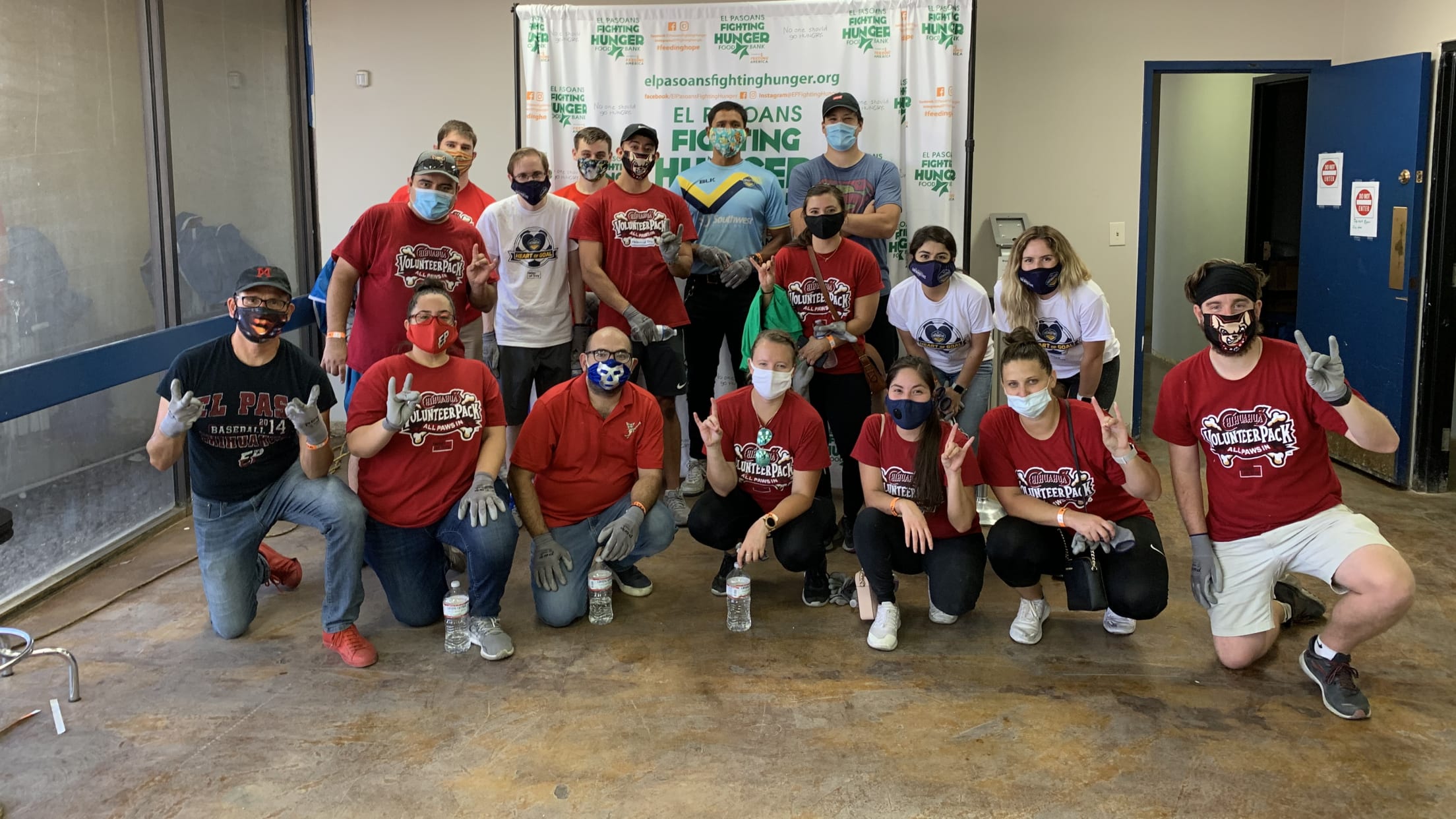 EL PASO – September 30, 2020 – The El Paso Chihuahuas are the winners of Minor League Baseball's Best Community Promotion or Event Golden Bobblehead for the Chihuahuas Volunteer Pack presented by Helen of Troy, as announced today during the virtual Innovators Summit. The Golden Bobblehead is awarded to the
Mike Hayes Appointed Interim-President and General Manager; Brad Tammen designated Loaned Executive to SVSU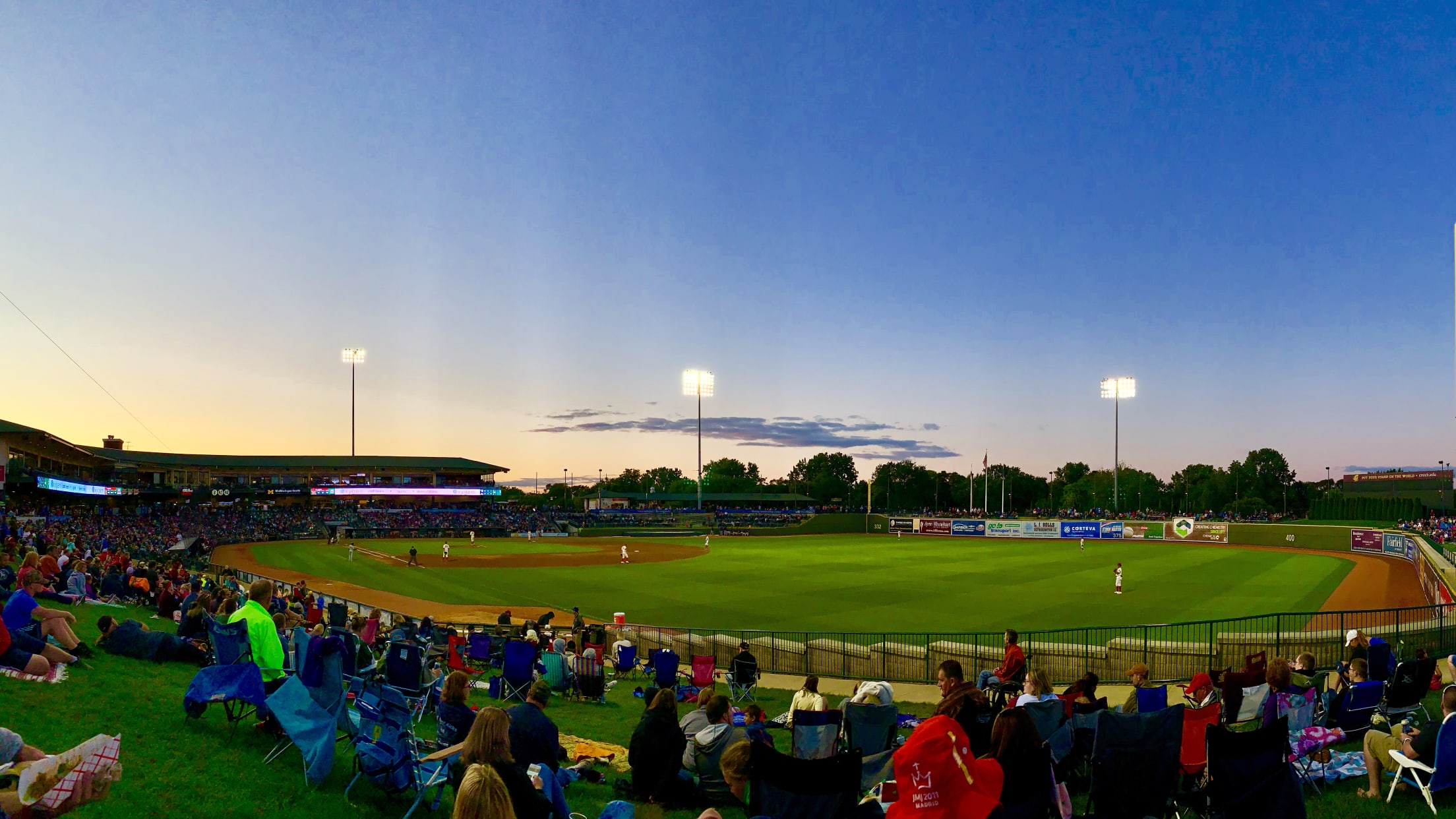 MIDLAND, Mich. – The Great Lakes Loons today announced Brad Tammen, President and General Manager of Great Lakes Loons, Dow Diamond and ESPN 100.9 FM radio will be designated a Loaned Executive to Saginaw Valley State University's (SVSU) Athletic Department. In response, William Stavropoulos, Chairman and Chief Executive Officer of
5K Say: Volcanoes Stay!
Save Our Volcanoes breaks historic 5,000 petition mark
KEIZER, OREGON – The professional baseball world took notice today as the Salem-Keizer Volcanoes (Northwest League, San Francisco Giants Affiliate) broke the hallowed 5,000 petition unique signature mark calling for MLB to continue the club's official affiliation. The 5,000-mark was eclipsed at www.SaveOurVolcanoes.com by "Jeffrey M. of Oregon" who wrote,
Chihuahuas to Host Movie Night at the Ballpark presented by Texas Gas Service 
Movie Night at the Ballpark to feature the animated film Despicable Me on October 3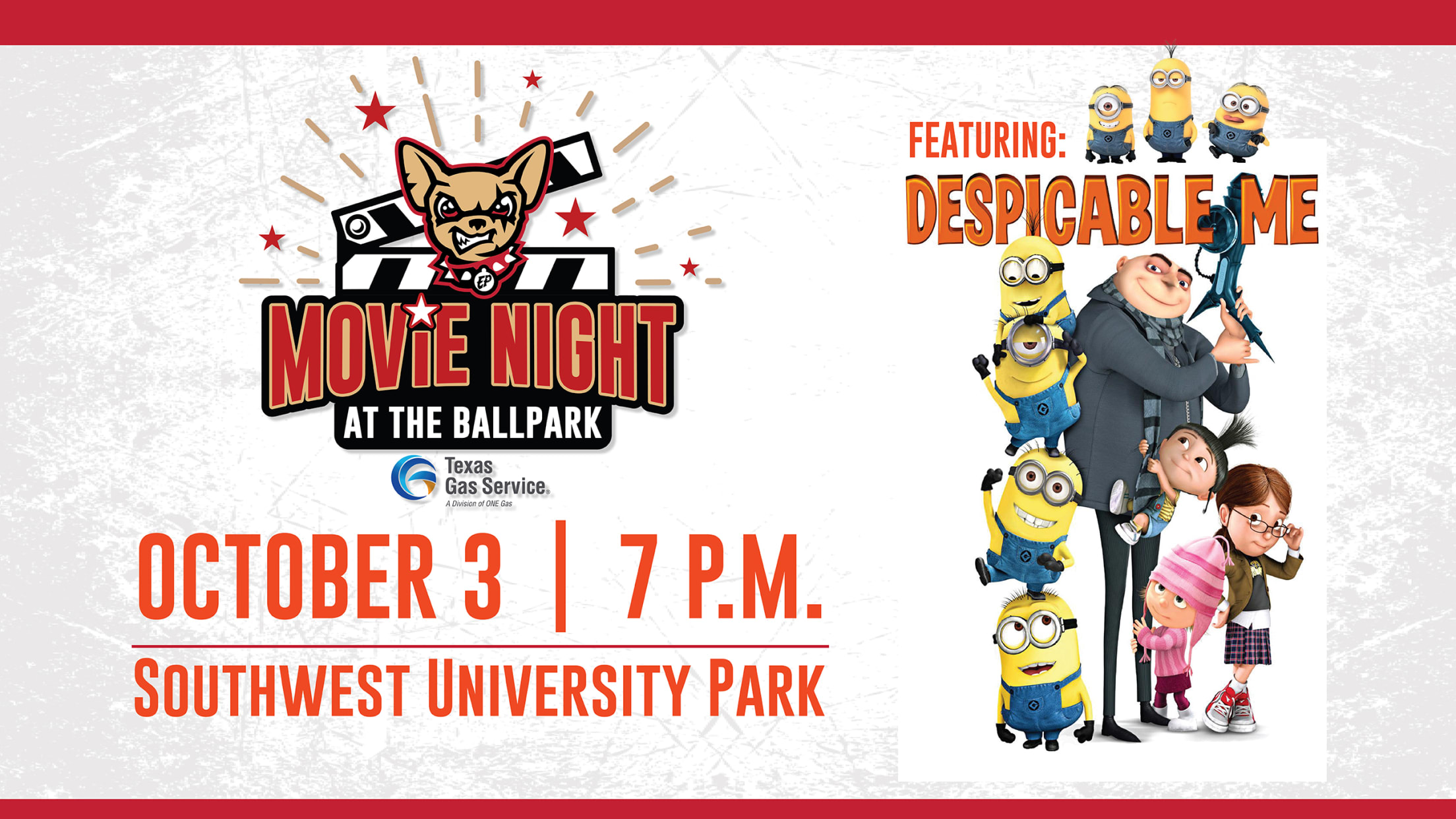 CLICK HERE FOR MORE INFORMATION
Polar Park to Accommodate 9,508 Baseball Fans in 2021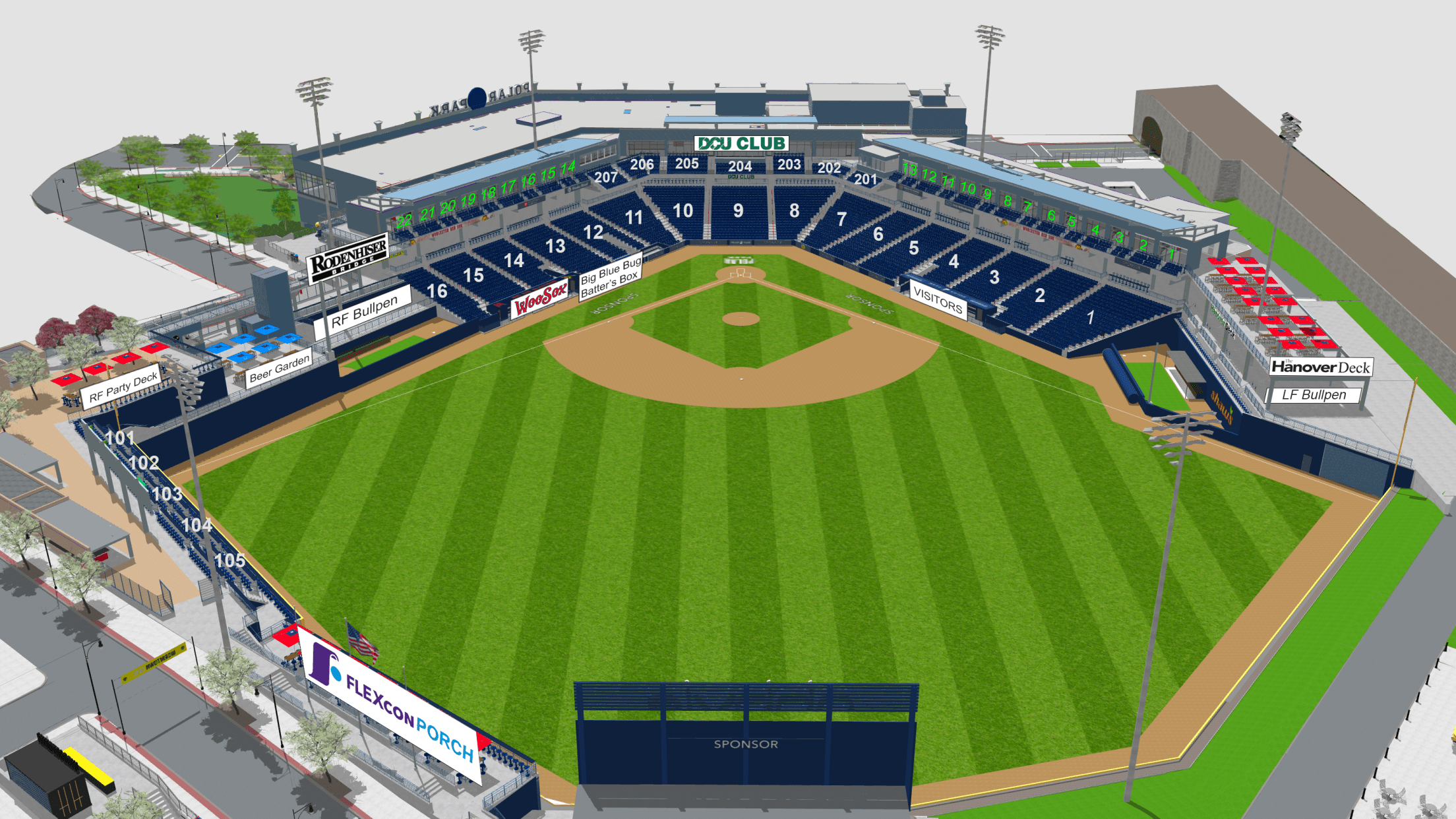 The Central Mass Area Code becomes part of the Official 2021 Capacity; Seating manifest uses Numbers for Sections, Rows, and Seats; Season Ticket Holders will begin their seat selection in next few weeks; Early Bird Pricing for Season Tickets to continue through December 31 Click Here to Explore Polar Park
Chihuahuas to Host Virtual 9-1-5K Presented by Texas Gas Service
Proceeds to Benefit Coronavirus Frontline Workers via the El Paso Chihuahuas Foundation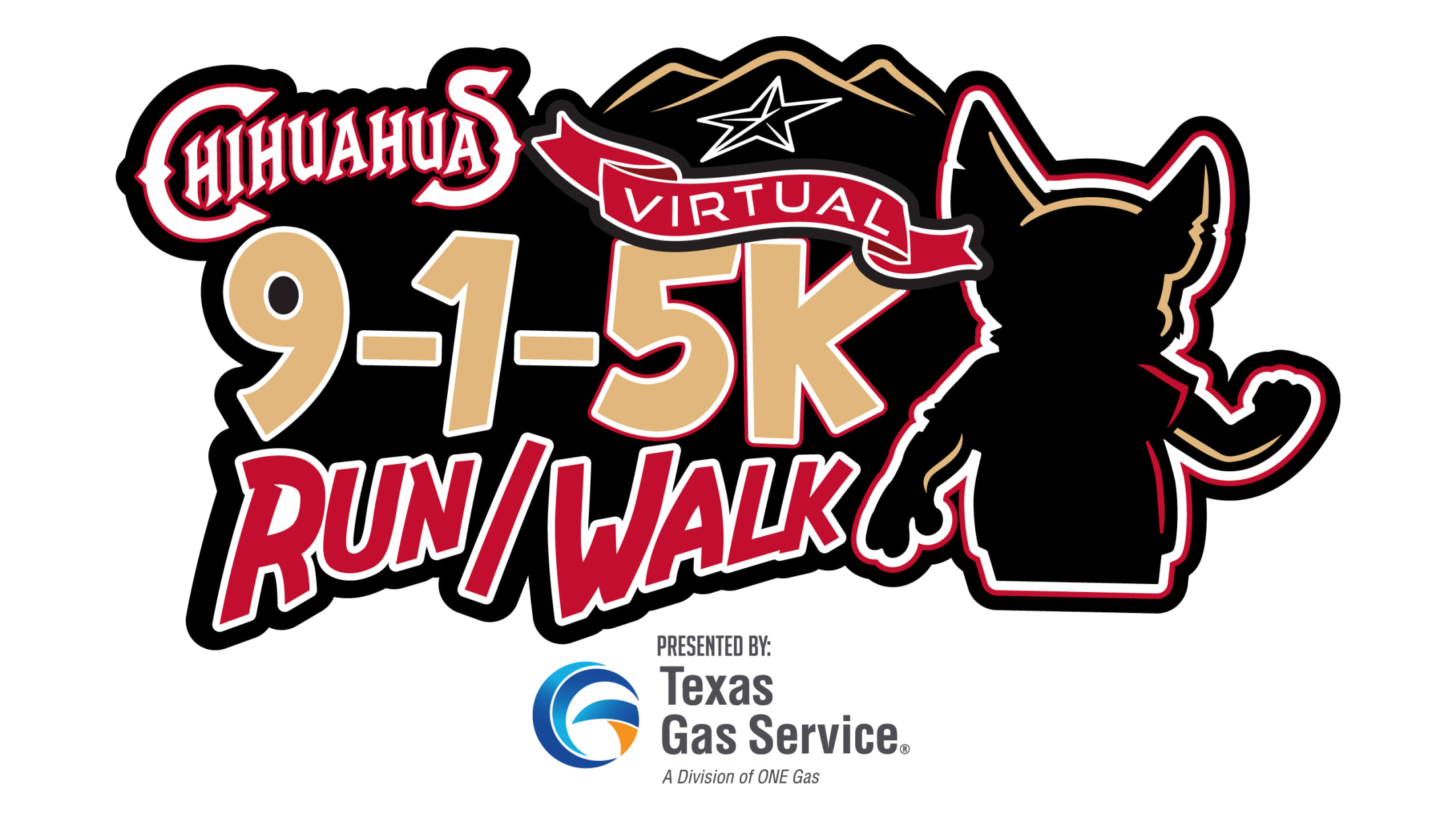 9-1-5K VIRTUAL RUN INFORMATION
Salem Red Sox to offer unique infield dining, Red Sox Grill and climate-controlled suites during upcoming Movie Night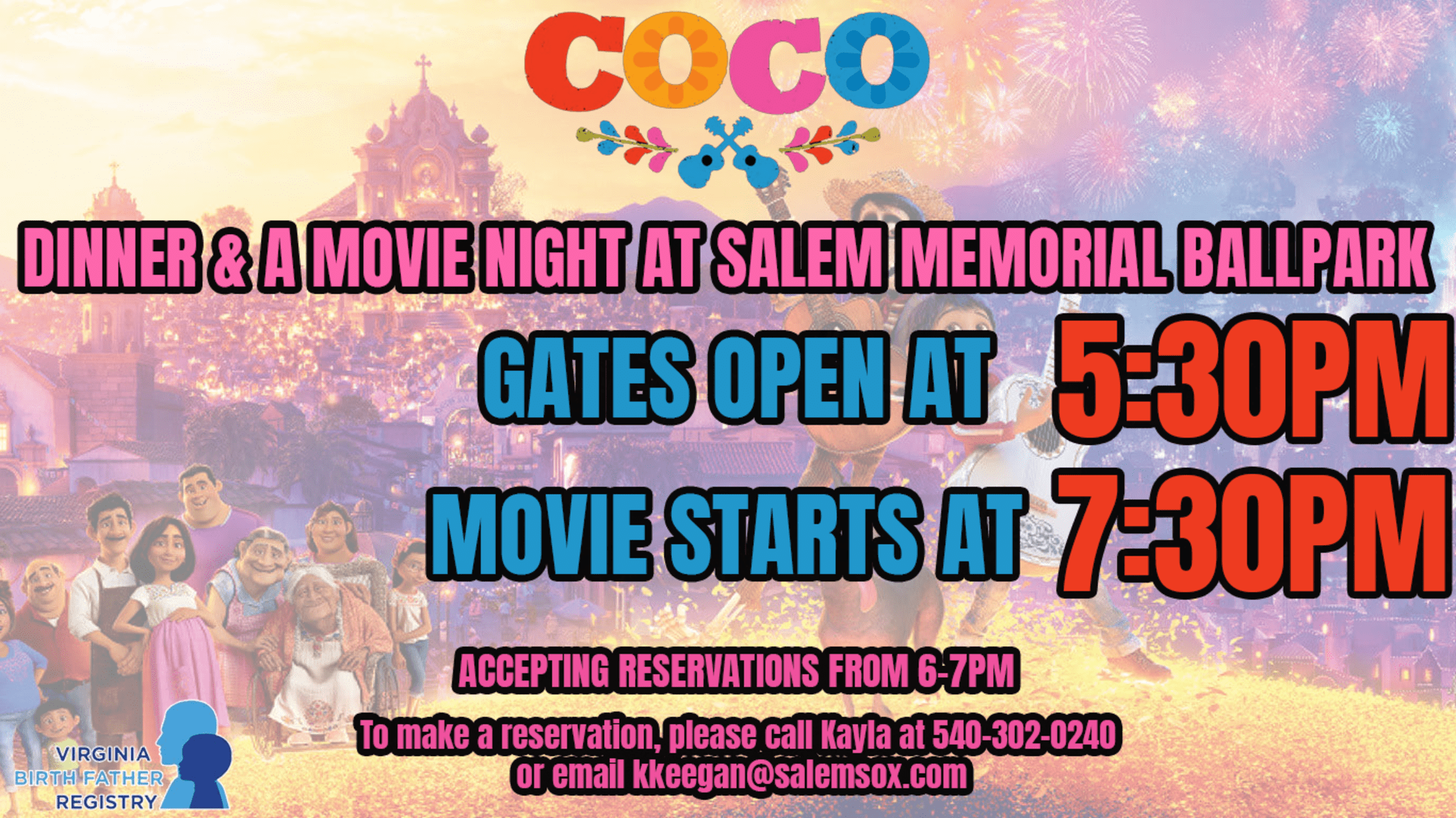 FOR IMMEDIATE RELEASE | September 10, 2020 | Salem Red Sox: (540) 389-3333 | [email protected] SALEM, VA. – On Saturday, September 26th, the Salem Red Sox will feature Disney's family film "Coco" along with Dining on the Diamond, presented by Virginia Birth Father Registry. Gates will open at 5:30p, movie
MiLB President & CEO O'Conner announces retirement
Long-time baseball executive to retire at end of 2020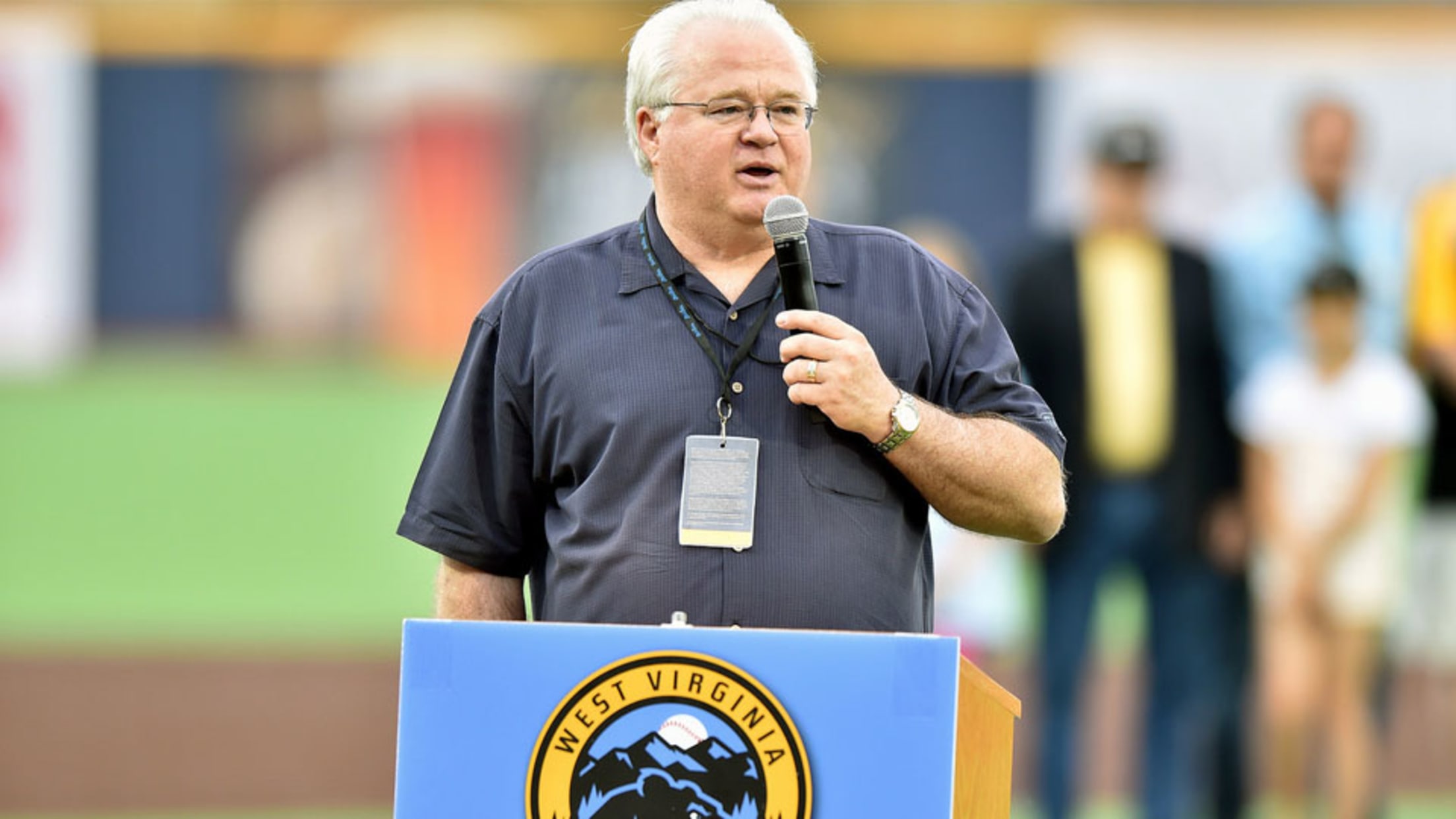 ST. PETERSBURG, Fla. -- After 38 years in professional baseball and 28 years with the Minor League Baseball office, Minor League Baseball President & CEO Pat O'Conner today announced that he will retire on Dec. 31, 2020. O'Conner joined the Minor League Baseball staff in 1993 as chief operating officer
Beloit Baseball Begins Franchise Refresh By Collecting Fan Feedback For A New Team Name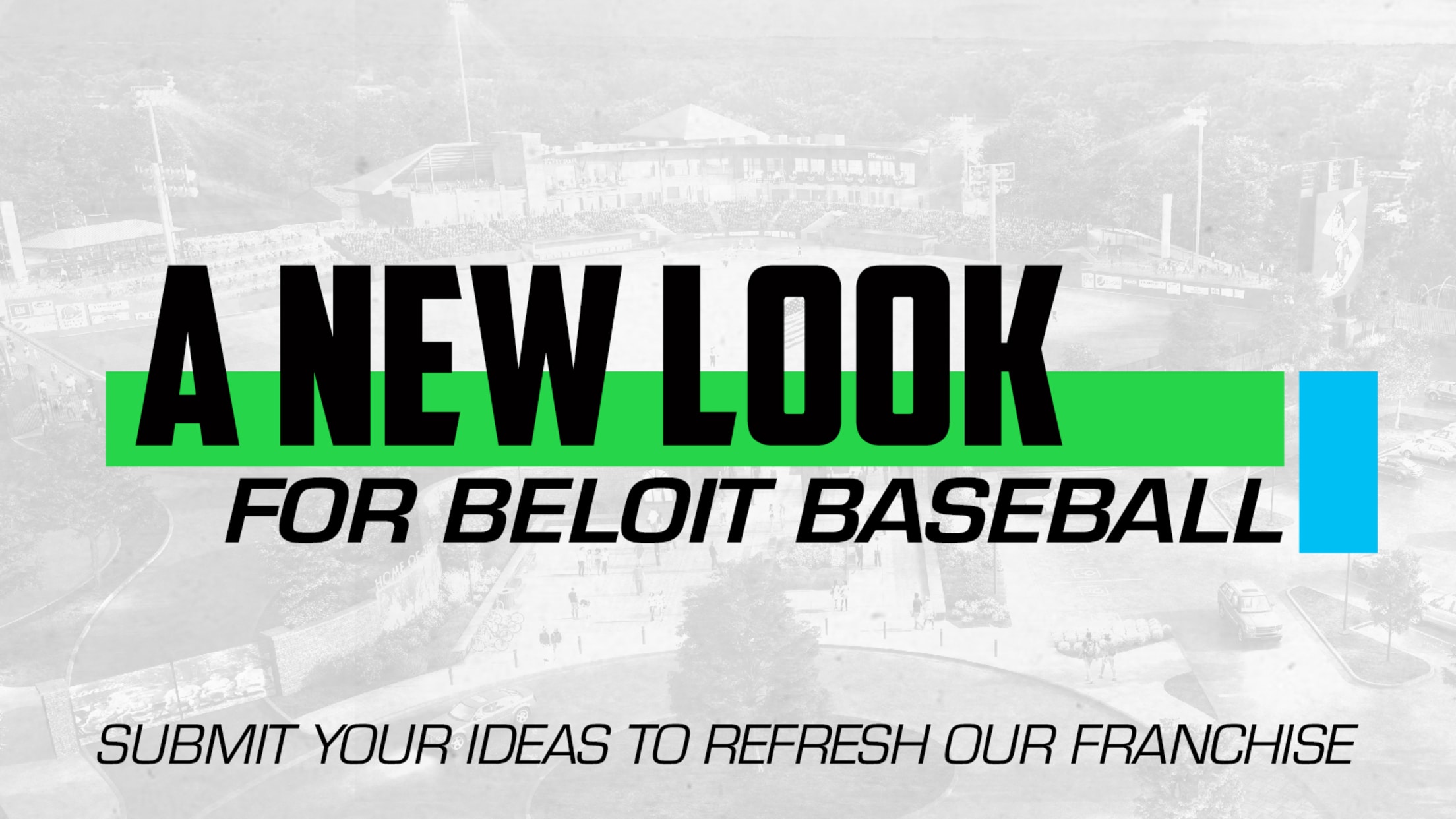 CLICK HERE TO SUBMIT A NAME! Beloit, WI – With a new riverbend stadium coming to Beloit in 2021, the Beloit Snappers baseball team began accepting submissions from fans on Tuesday for possible new identities for the team. "A new era for baseball in southern Wisconsin is coming in 2021,
Rainiers among Minor League Baseball's Top-25 in Merchandise Sales for Fifth-Straight Year
Continued sales growth and R Hat R City campaign propel Tacoma to top-25 honor yet again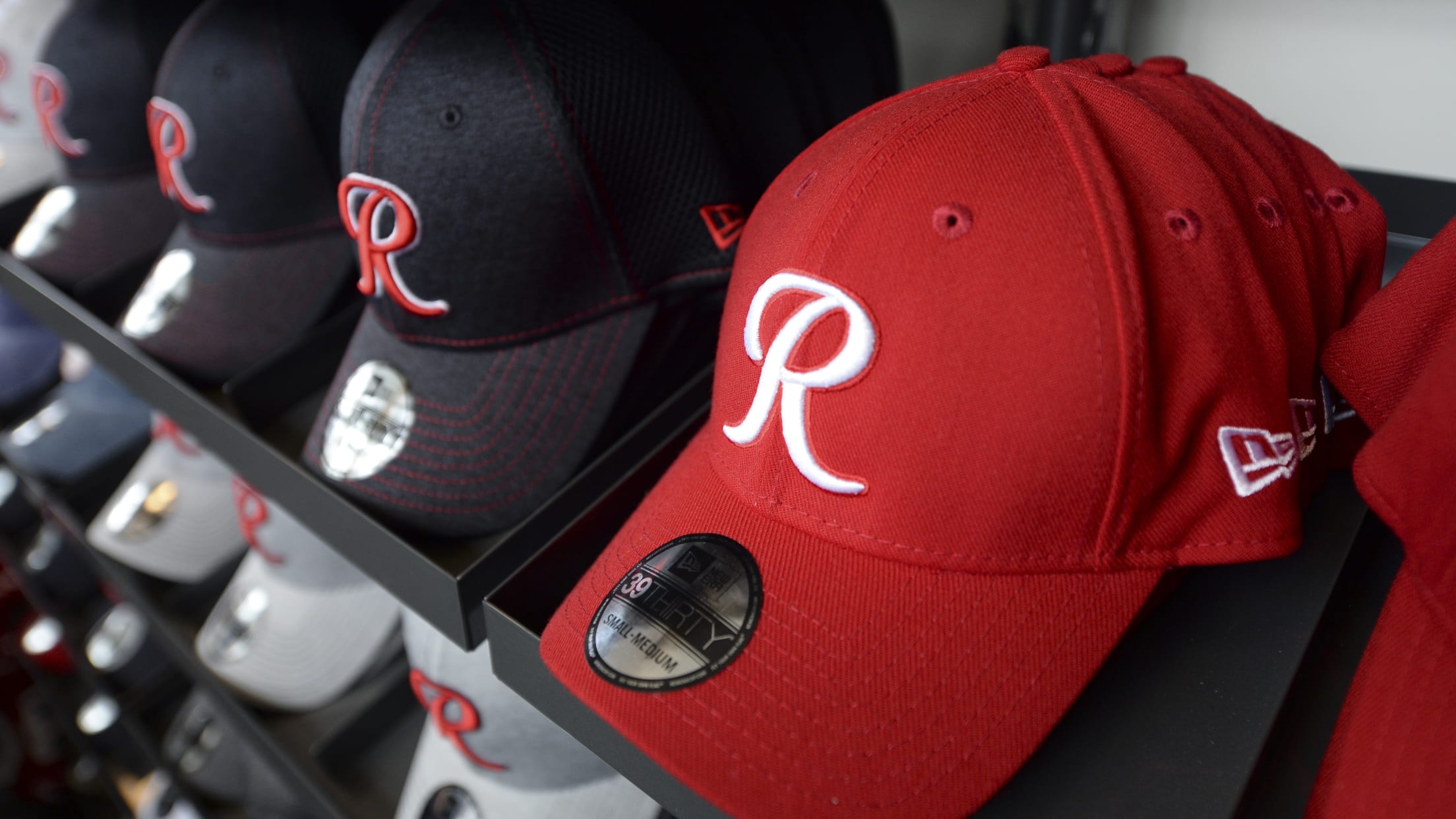 TACOMA, WA – For the fifth-straight year, the Tacoma Rainiers were among the top-25 teams in Minor League Baseball (MiLB) for licensed merchandise sales for 2019, MiLB announced Monday. After a nine percent rise in sales growth in 2018, the Rainiers saw continued success in 2019, matching their sales from
Wind Surge general partner passes away
Lou Schwechheimer, visionary and baseball lifer, dies at 62
WICHITA, Kansas -- It is with the deepest sadness and sorrow that the Wichita Wind Surge organization announces the passing of the team's majority owner and general partner, Lou Schwechheimer. Schwechheimer, 62, passed away this afternoon from complications related to COVID-19. Schwechheimer was the driving force behind the return of