Bandits Blank Timber Rattlers, Earn Fifth Series Sweep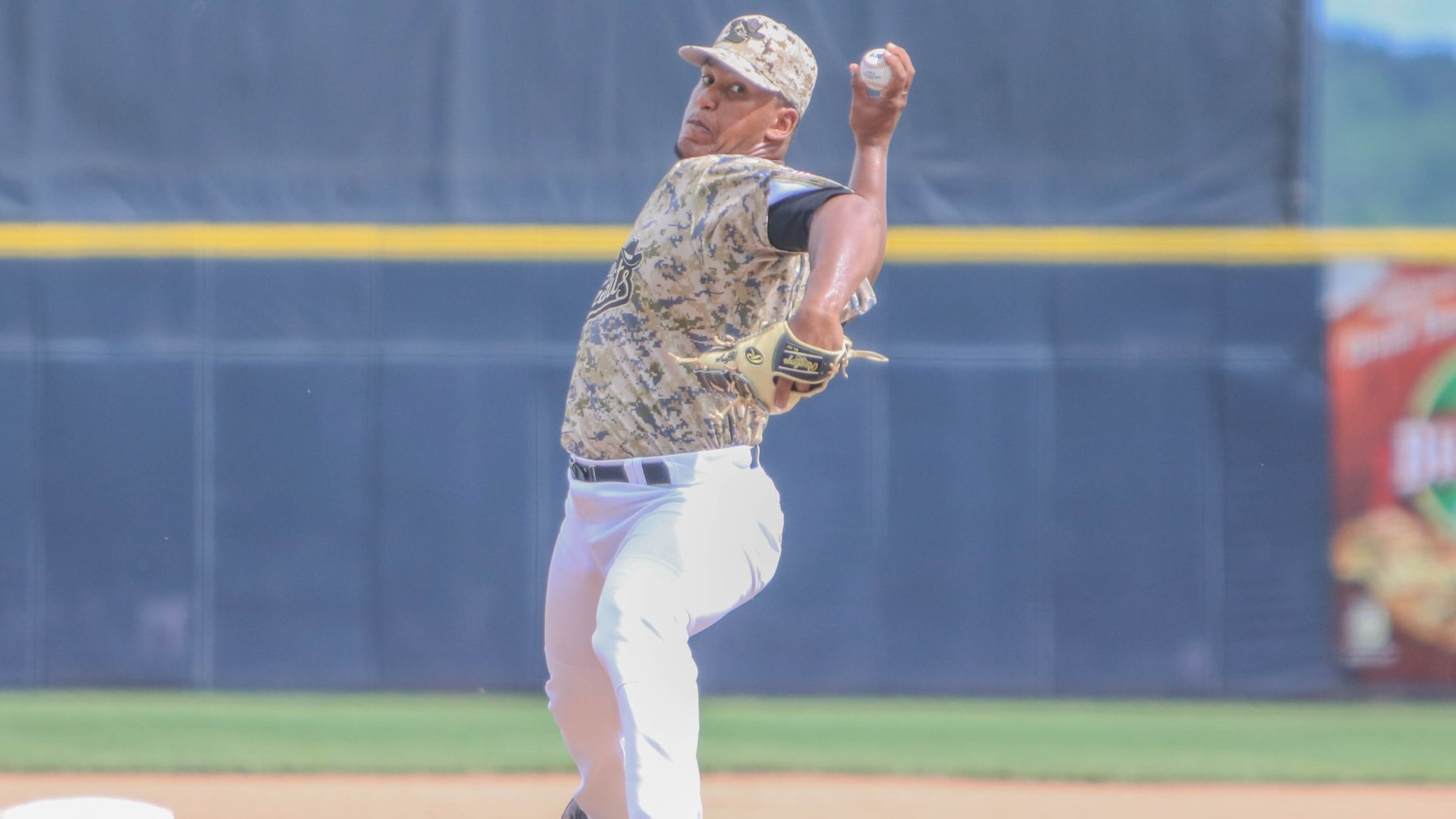 (Josh Franzen)
The Quad Cities River Bandits allowed just two hits while recording their Midwest League-best 14th shutout of the season, beating the Wisconsin Timber Rattlers 4-0 on Wednesday night at Fox Cities Stadium. The Bandits won both games in the series to pick up their fifth series sweep of the year.Starting
The Quad Cities River Bandits allowed just two hits while recording their Midwest League-best 14th shutout of the season, beating the Wisconsin Timber Rattlers 4-0 on Wednesday night at Fox Cities Stadium. The Bandits won both games in the series to pick up their fifth series sweep of the year.
Starting pitcher Felipe Tejada was dominant on the hill, tossing a season-high 7.0 innings and allowing just a pair of hits to the Timber Rattlers (8-5, 39-43). He struck out eight and tossed 90 pitches in the outing. Devin Conn picked up his fourth save out of the bullpen by pitching the eighth and ninth innings without allowing a hit.
Quad Cities (9-3, 52-26) took the lead in the third thanks to the long ball. Freudis Nova singled off of Wisconsin starting pitcher with one out in the frame and advanced to second on a wild pitch. Austin Dennis followed with his first home run of the season to give the River Bandits a 2-0 lead.
That score remained until the sixth inning when the Bandits added a couple of insurance runs. Oscar Campos opened that frame with a base hit and moved to third on a single by Alex McKenna and the ensuing error committed by right fielder Chad McClanahan. After Wisconsin went to the bullpen, reliever Chad Whitmer allowed an RBI infield single to David Hensley that stretched the advantage to 3-0. With two outs, Jonathan Lacroix poked a single into shallow right field that drove in Hensley and made it a 4-0 game.
The River Bandits outhit the Timber Rattlers by a 12-2 margin. Campos, McKenna and Hensley led the way with two hits each. The home run from Dennis was the only extra-base hit of the game for the Bandits.
The Bandits return to the Quad Cities to host the Beloit Snappers on Thursday night at 6:35 p.m. RHP Cody Deason (5-3, 3.36) will work for the River Bandits against Beloit RHP Aiden McIntyre (2-5, 3.66). On Thirsty Thursday there will be $2 beer and soda specials all night. The Bandits will wear special patriotic uniforms that will be auctioned off during the game. The night will also feature a sunglasses giveaway and a huge post-game fireworks show presented by Falken Tire.
All River Bandits games are broadcast on 1170 K-BOB and TuneIn Radio. Home games are also available with video on MiLB.TV.