Bandits Blanked 2-0 by Peoria on Wednesday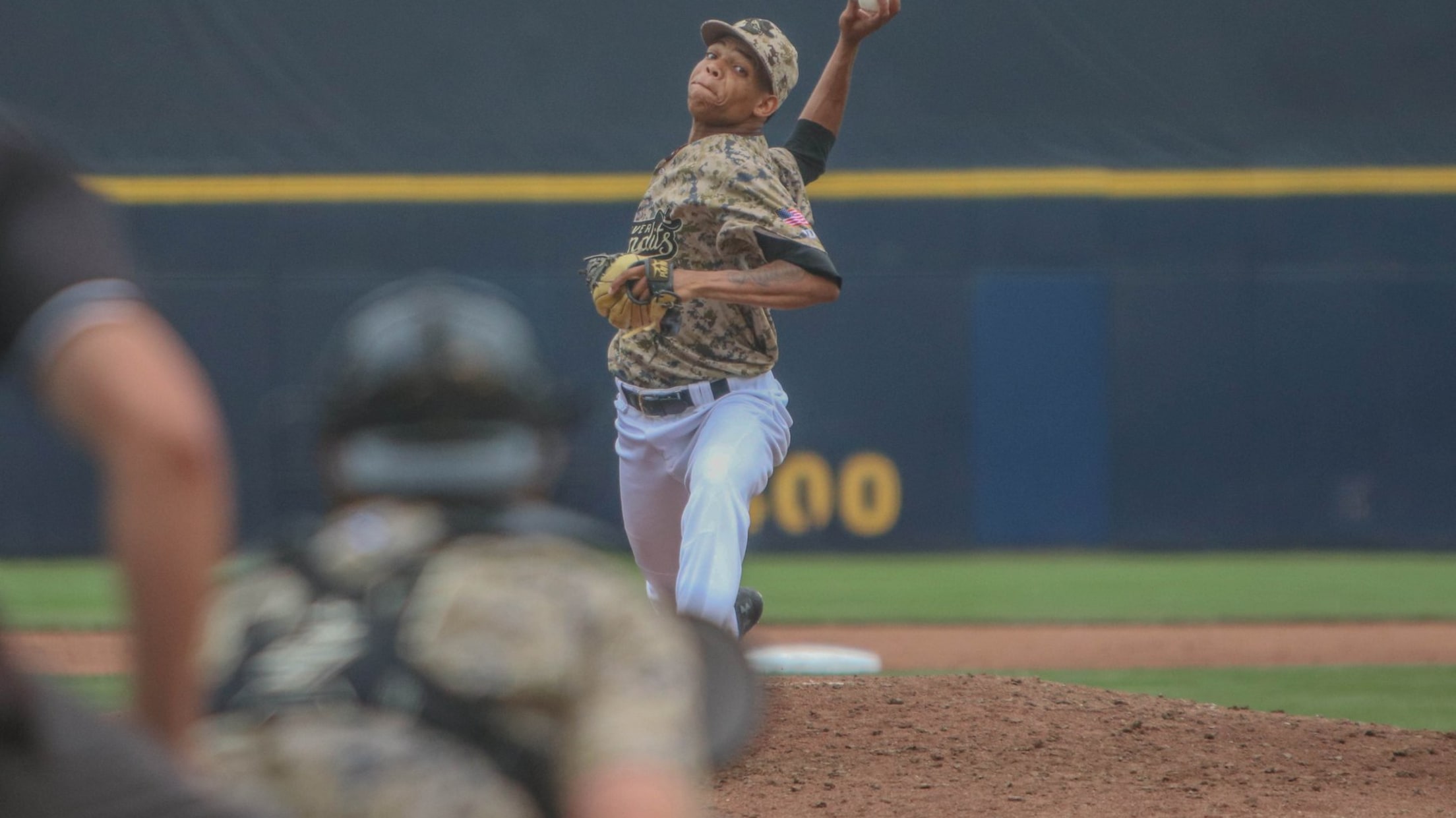 (Josh Franzen)
Mike Brettell tossed a season-high 8.0 scoreless innings as the Peoria Chiefs blanked the Quad Cities River Bandits 2-0 on Wednesday night at Dozer Park. The Bandits did not score in a game for the first time since August 5th.The River Bandits (32-26, 75-49) had multiple opportunities to put runs
Mike Brettell tossed a season-high 8.0 scoreless innings as the Peoria Chiefs blanked the Quad Cities River Bandits 2-0 on Wednesday night at Dozer Park. The Bandits did not score in a game for the first time since August 5th.
The River Bandits (32-26, 75-49) had multiple opportunities to put runs on the board early in the game, but came up empty each time. In the second, third and fourth innings, the Bandits had multiple baserunners aboard before the inning ended with a double play ball.
Peoria (18-40, 48-79) broke through with an unearned run in the bottom of the third inning to take the lead. Freudis Nova committed an error on a groundball to short from Leandro Cedeno to start the inning. Alexis Wilson followed with a base hit that put two on base with no outs. Jose Alberto Rivera the Bandits starter, retired the next two batters before walking Jonatan Machado to load the bases. Brady Whalen, the league's RBI leader, added to his total with a single into left that put the Chiefs in front 1-0.
In the next inning, Rivera retired the first two hitters before surrendering a single to Brendan Riley. Riley broke early for second base, but Rivera's throw to second was too late and Riley slid in ahead of the tag. Cedeno followed by hooking a double to the wall in left field that doubled the lead to 2-0 and represented the final offense on the night.
Rivera ended up taking the loss after surrendering two runs, one earned, on four hits. He struck out seven before handing the baseball to R.J. Freure out of the bullpen. Freure tossed 4.0 scoreless and struck out six to lower his ERA this season to 3.78.
Brettell allowed just one single to the Bandits after the third inning. It was the first game in which the right-hander failed to allow a run since May 17. Connor Thomas retired the side in order in the ninth to register his first save.
The series will continue on Thursday night at 6:35 p.m. RHP Valente Bellozo (0-0, 0.00) will make his first start with the River Bandits in the game. Peoria will counter with RHP Logan Gragg (0-3, 4.98).
All River Bandits games are broadcast on 1170 K-BOB and TuneIn Radio. Home games are also available with video on MiLB.TV.