Bandits clinch first-half title by beating Burlington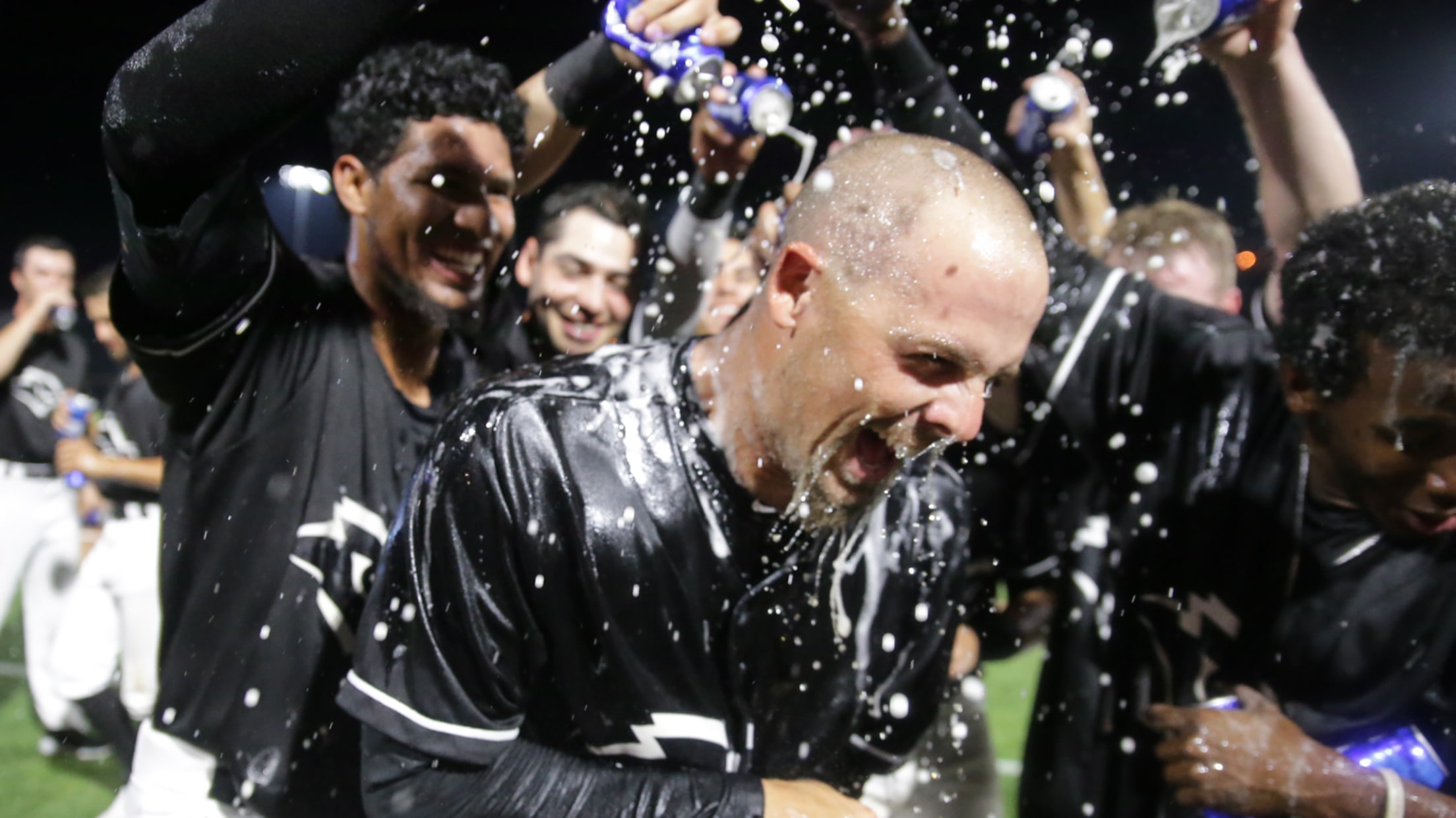 (Rich Guill)
The Quad Cities River Bandits will have a chance to defend their 2017 Midwest League title. The team clinched the first half championship in the Western Division with a 2-1 win on Saturday night at Modern Woodmen Park.Starting pitcher Jairo Solis allowed a run in the first inning for the
The Quad Cities River Bandits will have a chance to defend their 2017 Midwest League title. The team clinched the first half championship in the Western Division with a 2-1 win on Saturday night at Modern Woodmen Park.
Starting pitcher Jairo Solis allowed a run in the first inning for the fourth straight outing as Burlington took the early lead. In the top of the first, Torii Hunter Jr. Jr. walked and went all the way to third on an errant pickoff attempt by Solis. Kevin Williams Jr. put the Bees on the board with a single through the left side of the infield.
The River Bandits answered right back with a run of their own in the bottom of the frame. Ruben Castro started the frame with a single and moved to second on Alfredo Angarita's bouncer to the mound. He raced home from second on a base hit up the middle by Miguelangel Sierra that tied the score.
The top of the order cashed in again in the third. Castro singled again to start the attack and moved into scoring position on a wild pitch. He was joined on base by Sierra, who worked a free pass off of Burlington starter Oliver Ortega. With two outs, Colton Shaver hooked a double down the left field line to give the Bandits their first lead at 2-1.
Moments after the fifth inning came to an end, fire alarms sounded throughout the ballpark, leading to the evacuation of the stadium and playing field. After a 26-minute delay, the game resumed with the score remaining 2-1 in the Bandits favor. Neither team could score following the delay and Carlos Sanabria finished off the game with a strikeout of Jimmy Barnes that sparked a wild celebration on the field near the pitcher's mound.
Solis threw 2.0 innings, allowing one unearned run on one hit, while walking five and striking out a pair. Tanner Duncan followed with 3.0 scoreless frames complete with three strikeouts to pick up the win. Willy Collado tossed 3.0 innings without allowing a run, surrendering two hits and recording five strikeouts. Sanabria allowed a leadoff single in the ninth, but retired the next three hitters in order on a flyout and two strikeouts.
The River Bandits collected seven hits as Castro led all players in the game with three. Shaver added a pair as the only other hitter with more than one in the contest.
The River Bandits (39-30) and Bees (30-38) close out the first half on Sunday afternoon with a 1:15 p.m. start at Modern Woodmen Park. The River Bandits will have RHP Yohan Ramirez (4-5, 2.74) on the mound in a meeting with Burlington RHP Mitchell Traver (5-3, 2.89).
All River Bandits games are broadcast on 1170 K-BOB and TuneIn Radio. Home games are also available with video on MiLB.TV.