Bandits Shut Out Lugnuts for Eighth Straight Win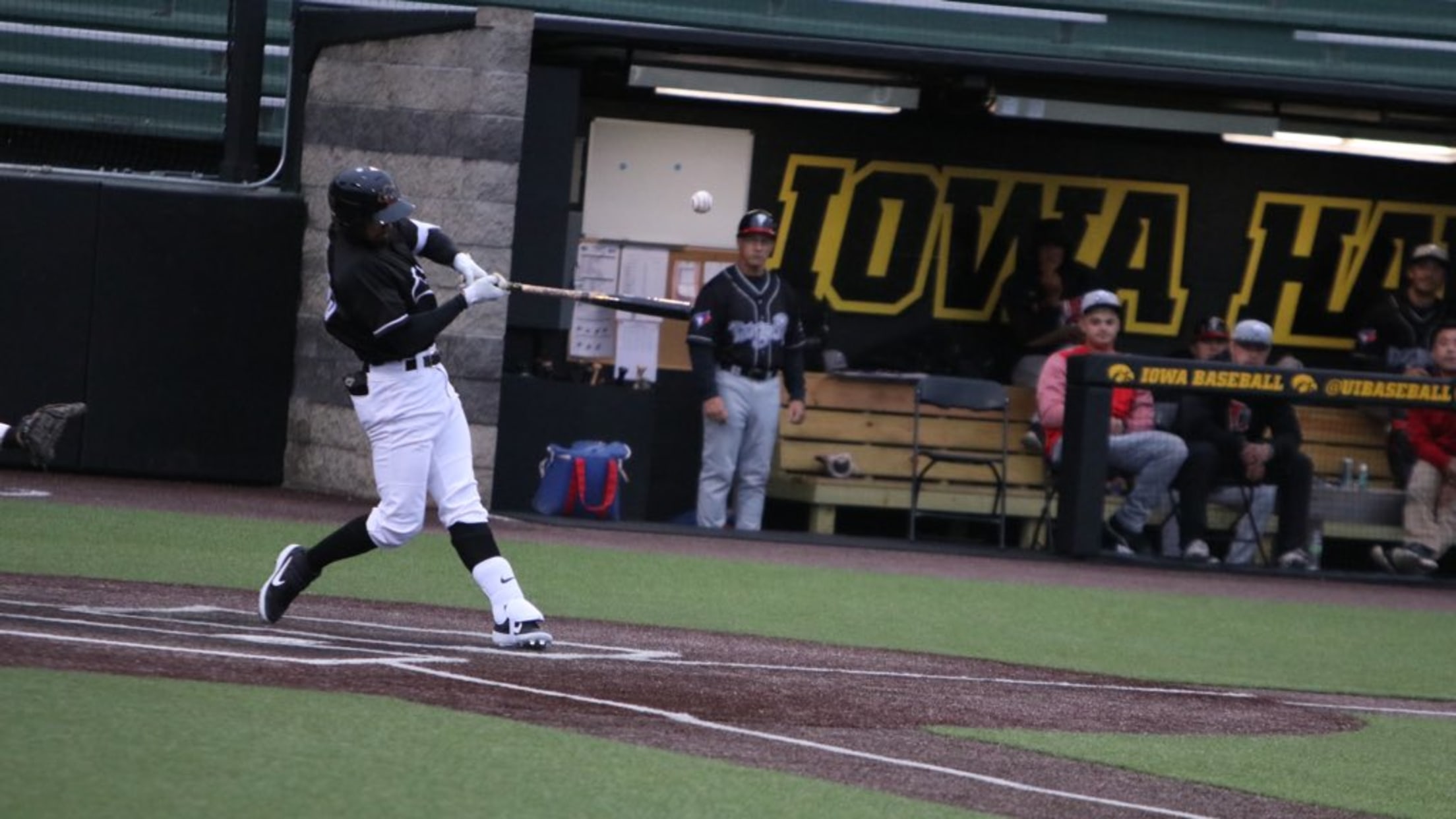 (Josh Franzen)
Brett Conine and Humberto Castellanos combined to record the fifth shutout of the season for the Quad Cities River Bandits as they defeated the Lansing Lugnuts 6-0 at the University of Iowa's Banks Field on Tuesday night. The win was the eighth in a row for the Bandits, with all
Brett Conine and Humberto Castellanos combined to record the fifth shutout of the season for the Quad Cities River Bandits as they defeated the Lansing Lugnuts 6-0 at the University of Iowa's Banks Field on Tuesday night. The win was the eighth in a row for the Bandits, with all eight coming away from Modern Woodmen Park.
Quad Cities took a first inning lead for the second straight night. Three walks from Lansing's starting pitcher Josh Winckowski loaded the bases with two outs. Carlos Machado, in his first at bat with the Bandits after joining the roster earlier in the day, dropped a single into shallow right field to give the Bandits a 2-0 advantage.
The lead doubled in the second inning against Winckowski. Ross Adolph and Michael Wielansky opened the frame with back-to-back base hits. A walk to Austin Dennis loaded the bases for Enmanuel Valdez in the heart of the lineup. Valdez smashed a 3-1 pitch at the first baseman Jake Brodt to drive in one run and advance the other runners to second and third. In the next at bat, a passed ball from catcher Ryan Gold allowed Wielansky to score and push the lead to 4-0.
In the sixth, Wielansky singled up the middle to keep the inning alive with two outs. Dennis cashed in by driving an RBI triple into the left center gap that put the Bandits in front 5-0. The triple was the second in the last two games for the leadoff hitter. Dennis also scored David Hensley with an infield single in the bottom of the eighth to put the final run on the board.
Conine, the starter, tossed the first 5.0 innings of the game and scattered just three hits while string out six. He walked four batters, including three straight, after entering the contest with just two walks on the season. Castellanos closed out the game with 4.0 innings out of the bullpen. The right-hander allowed only two hits and whiffed four.
Wielansky, Dennis and Hensley each collected two hits to lead the way offensively for the River Bandits with Dennis and Machado each driving in a pair of runs.
The River Bandits and Lugnuts meet for the final time in the regular season on Wednesday evening at 6:35 p.m. in Iowa City. RHP Nivaldo Rodriguez (3-1, 1.33) will start for the Bandits against RHP Luis De Paula (3-2, 6.38) of Lansing.
All River Bandits games are broadcast on 1170 K-BOB and TuneIn Radio. Home games are also available with video on MiLB.TV.