Cabezas Shuts Out Bandits in 3-0 Loss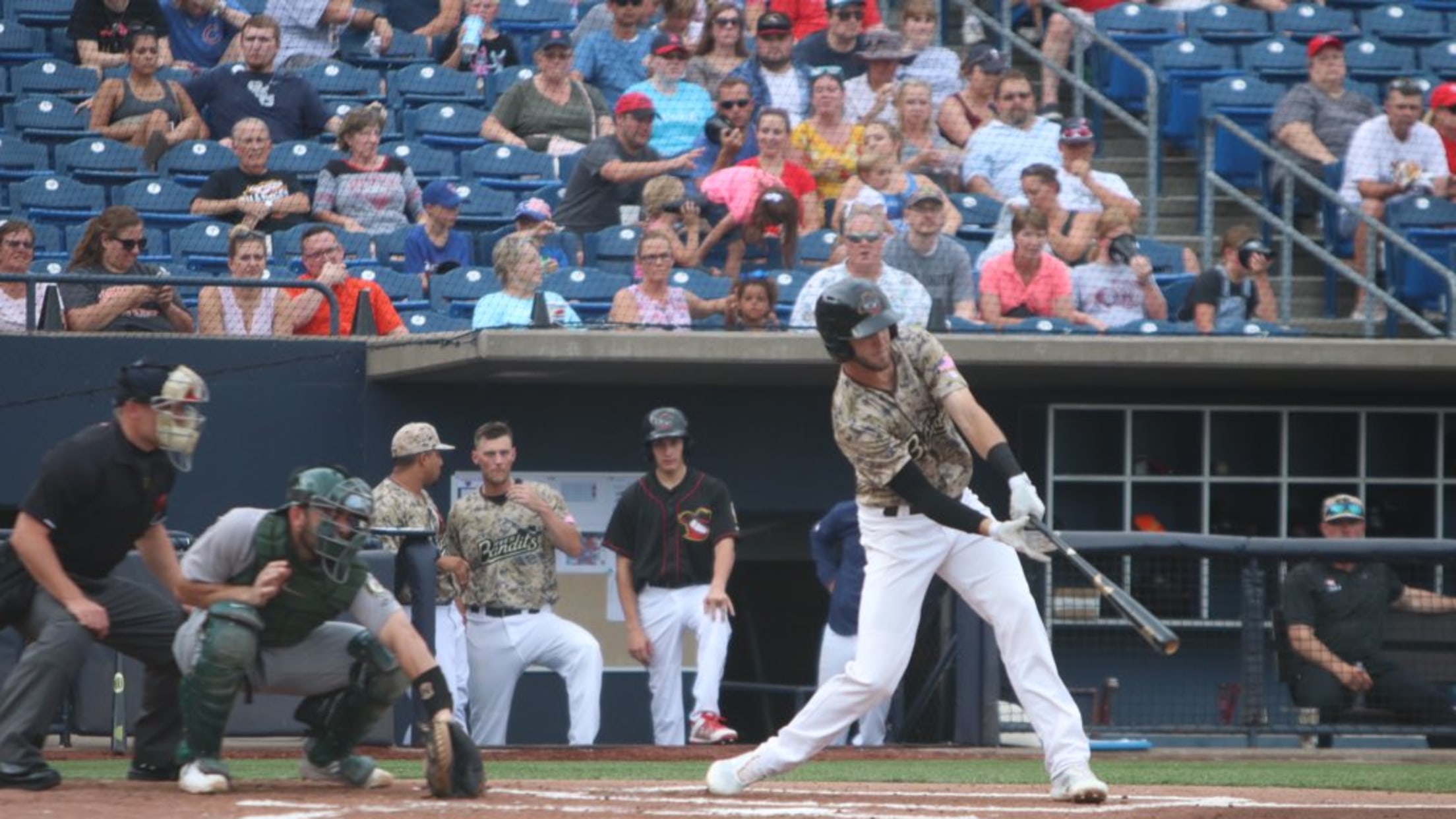 (Josh Franzen)
The Quad Cities River Bandits were baffled by Cedar Rapids Kernels starting pitcher Andrew Cabezas for the second time this season in a 3-0 loss to open a three-game series at Modern Woodmen Park. After tossing a complete-game shutout, the right-hander has thrown 16.0 scoreless innings against the River Bandits
The Quad Cities River Bandits were baffled by Cedar Rapids Kernels starting pitcher Andrew Cabezas for the second time this season in a 3-0 loss to open a three-game series at Modern Woodmen Park. After tossing a complete-game shutout, the right-hander has thrown 16.0 scoreless innings against the River Bandits in 2019 and allowed just two hits in the process.
Cedar Rapids (10-6, 49-37) was also limited offensively until the sixth inning. Entering that frame, Bandits starter Matt Ruppenthal had held the Kernels to just one hit. Jacob Pearson opened the attack with a double down the right field line and would eventually move to third base on a wild pitch. The Kernels then grabbed the lead with a Gabe Snyder single into center. They weren't done yet though, as Chris Williams blasted his tenth home run of the season onto the berm behind the left field wall to extend the lead to 3-0.
The River Bandits (10-5, 53-28) wouldn't collect their first hit until there were two outs in the seventh inning. David Hensley lined a base hit up the middle to break up the no-hit bid of Cabezas. In addition to the single, the River Bandits put men on base via an error, one walk and two hit by pitches.
Hansel Paulino's work out of the bullpen was a bright spot for the Bandits. The right-hander worked 3.1 scoreless innings in his 2019 debut with the team. Ruppenthal allowed three runs on three hits in 5.2 innings while striking out seven.
The River Bandits and Kernels will meet again on Sunday evening at 5:15 p.m. The ballpark will be open to fans' four-legged friends on Bark in the Park day and children will be allowed to run the bases following the game. RHP Jose Bravo (1-1, 4.12) will take the hill for Quad Cities with RHP Kai-Wei Teng (2-0, 2.33) on the mound for Cedar Rapids.
All River Bandits games are broadcast on 1170 K-BOB and TuneIn Radio. Home games are also available with video on MiLB.TV.