River Bandits Hold on For 3-2 Road Win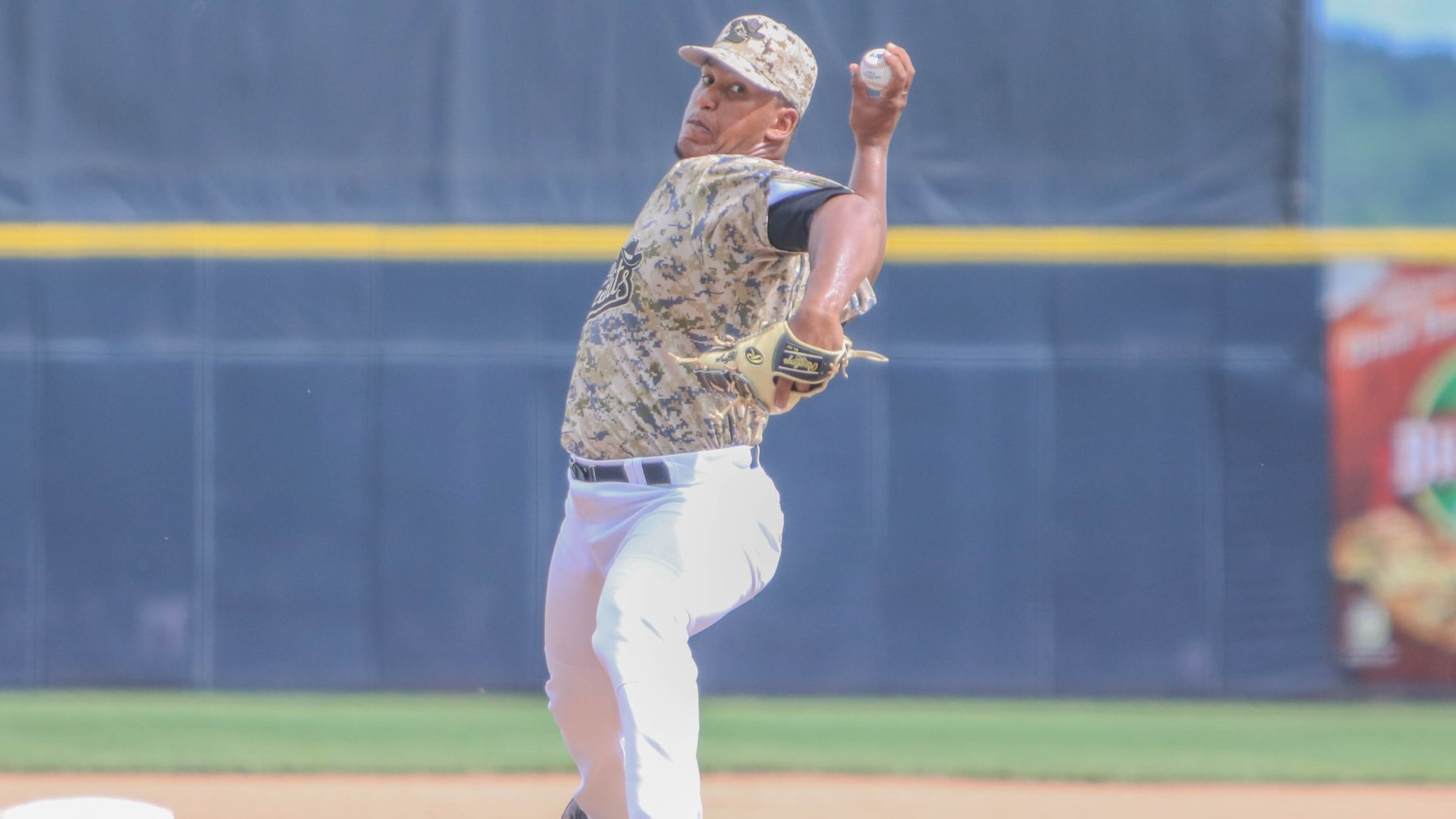 (Josh Franzen)
The Quad Cities River Bandits scored three runs in the top of the first inning and made them hold up the rest of the way in a 3-2 win over the Cedar Rapids Kernels on Thursday night. Felipe Tejada tossed 3.0 scoreless innings out of the bullpen to collect his
The Quad Cities River Bandits scored three runs in the top of the first inning and made them hold up the rest of the way in a 3-2 win over the Cedar Rapids Kernels on Thursday night. Felipe Tejada tossed 3.0 scoreless innings out of the bullpen to collect his first save of the year.
The River Bandits (35-31, 78-54) jumped out of the gates against Kernels starter Tyler Palm. C.J. Stubbs opened the game with a line drive to left field and was quickly joined on base by Grae Kessinger after a base on balls. The two executed a double steal to put a pair in scoring position with no outs. Oscar Campos took advantage with a sharp single into right field that made it 1-0. Another run-scoring followed off the bat of Freudis Nova to double the lead. Finally, Alex Holderbach chopped a slow-roller to third base that scored the final run of the inning and gave Quad Cities a 3-0 lead.
The Cedar Rapids (35-31, 74-62) pitching staff would shut down the Bandits offense the rest of the way, allowing the Kernels to chip away at the lead. All of the offense for Cedar Rapids on the night was provided by first baseman Gabe Snyder. He put the Kernels on the board with his 17th home run of the year, a solo shot in the fourth inning off of Jonathan Bermudez. Snyder launched his second home run of the night and 18th of the year in the sixth inning to make it a 3-2 game.
Those home runs were two of the three hits that Bermudez allowed over his 6.0 innings of work as the winning pitcher. He struck out seven in the game. Tejada walked three batters out of the pen, but it never cost him. He loaded the bases in the eighth inning, but struck out Wander Javier to end the threat. In the ninth, he followed a leadoff walk by inducing a double play off the bat of Tyler Webb.
Alex McKenna collected two of the five hits put up by the River Bandits in the game. Aside from Snyder's long balls, Spencer Steer and Webb provided the other two hits for the Kernels.
The teams will meet for the final time in the regular season on Friday night at 6:35 p.m. In the finale, the River Bandits will hand the ball to RHP Matt Ruppenthal (5-7, 4.55). Cedar Rapids will respond with RHP Andrew Cabezas (5-7, 3.73).
All River Bandits games are broadcast on 1170 K-BOB and TuneIn Radio. Home games are also available with video on MiLB.TV.