Season Ends with 4-2 Loss to Cedar Rapids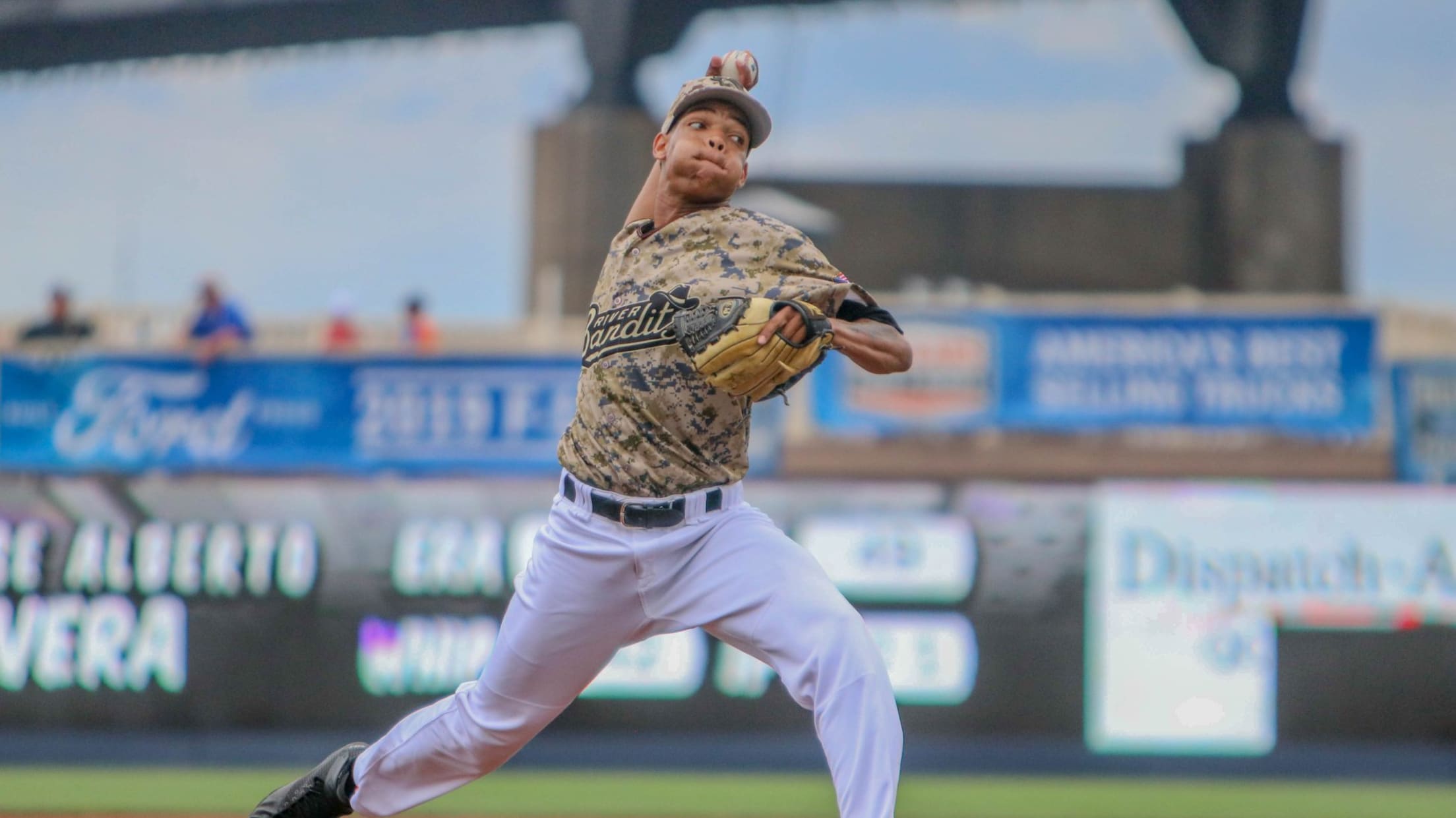 (Josh Franzen)
The Cedar Rapids Kernels ended the season of the Quad Cities River Bandits with a 4-2 victory on Friday night at Modern Woodmen Park in the decisive third game of their first round playoff series. The Kernels received one RBI each from four different players in a balanced effort. Cedar
The Cedar Rapids Kernels ended the season of the Quad Cities River Bandits with a 4-2 victory on Friday night at Modern Woodmen Park in the decisive third game of their first round playoff series. The Kernels received one RBI each from four different players in a balanced effort.
Cedar Rapids did not take long to move in front. Gabe Snyder, the team's home run leader in the regular season, launched a solo home run to right field in the second at bat of the game to put the Kernels ahead 1-0.
In the fourth inning, starting pitcher Matt Ruppenthal was still on the mound when Snyder ripped a leadoff double into the gap in right center. Wander Javier followed with an RBI single into center field with one out to double the lead. A walk of Tyler Webb bumped Javier into scoring position and that allowed Chris Williams to extend the lead with a slow roller through the right side that made it 3-0.
The River Bandits, who left a total of 11 men on base, scored only one run despite loading the bases in both the sixth and seventh innings. The sixth inning ended with no runs on the board after a strikeout and fly out by Wilyer Abreu and Alex Holderbach, respectively. In the seventh, C.J. Stubbs drove in the team's only run with a sacrifice fly to right field. The inning came to an end on a roller to second base by Oscar Campos.
The Kernels tacked on a big insurance run in the top half of the tenth inning. Webb lined a single into shallow right to score DaShawn Keirsey Jr. and extend the Cedar Rapids advantage to 4-1.
The Bandits had one last rally left in them in the bottom of the final frame. C.J. Stubbs advanced to second on an error by Javier and quickly scored on Grae Kessinger's RBI single through the middle. That brought the tying run to the plate, but Austin Schulfer quickly closed the door by getting Austin Dennis to fly to right field and Campos to roll to short. The River Bandits went 2-14 with runners in scoring position on the night.
A bright spot for the River Bandits in their final game was the work of reliever Jose Alberto Rivera. The right-hander struck out 13 hitters in 5.0 innings out of the bullpen, the highest single-game total for a Bandits player in 2019. He allowed one run on four hits.
The River Bandits finished with ten hits to close the game with one more than Cedar Rapids. Kessinger, Dennis, Alex McKenna and Ramiro Rodriguez each finished the season with a multi-hit game. Snyder, Javier and Keirsey collected two hits each for the Kernels.