Ward's Home Run Helps Beloit Beat Bandits 3-2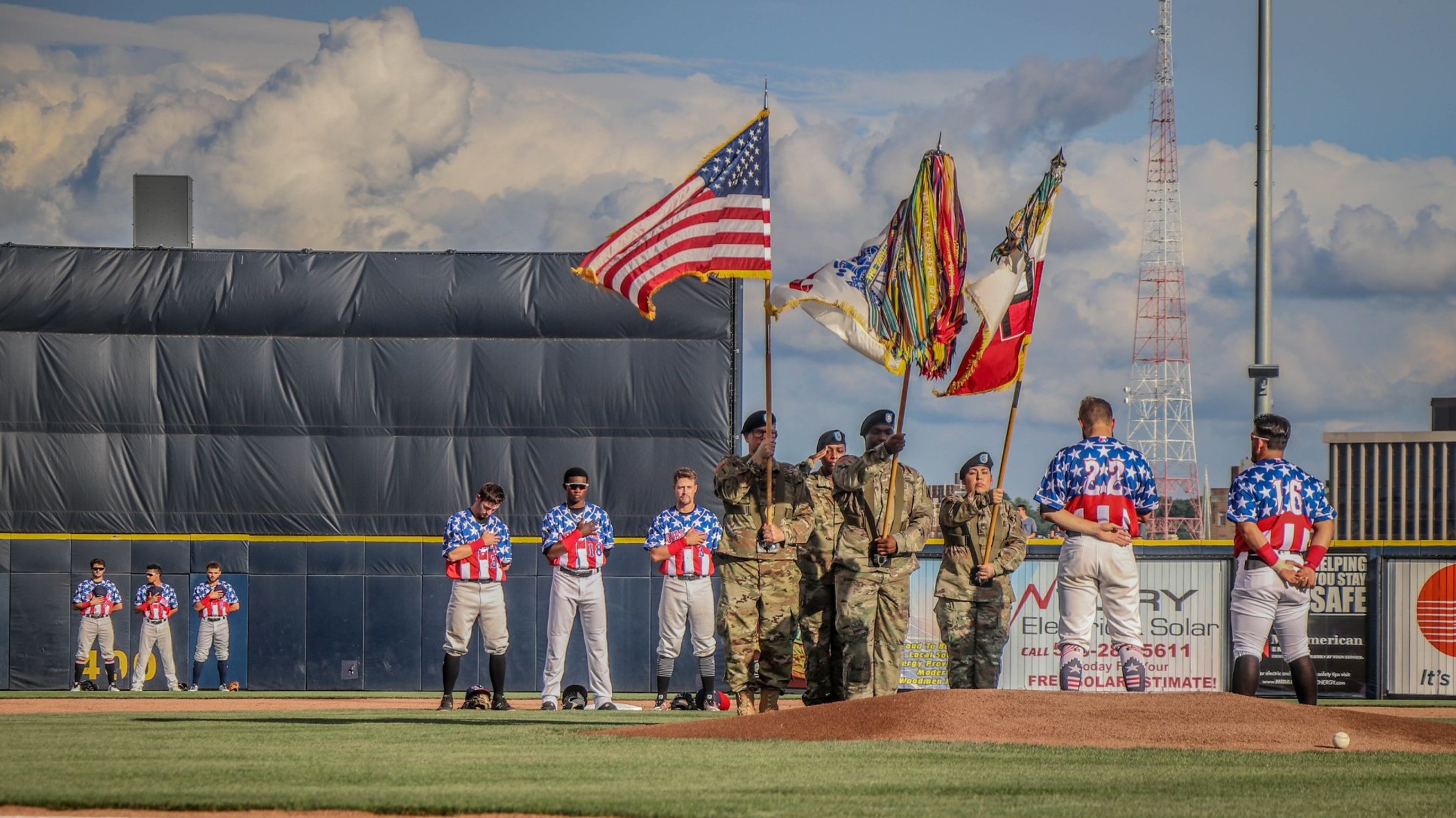 (Josh Franzen)
A three-run home run by Nick Ward changed the course of the game and allowed the Beloit Snappers to beat the Quad Cities River Bandits 3-2 on Friday night at Modern Woodmen Park. The Bandits had multiple opportunities to pull even or move ahead in the late innings, but left
A three-run home run by Nick Ward changed the course of the game and allowed the Beloit Snappers to beat the Quad Cities River Bandits 3-2 on Friday night at Modern Woodmen Park. The Bandits had multiple opportunities to pull even or move ahead in the late innings, but left five men on base in the final three innings as the comeback attempt fell short.
River Bandits (10-4, 53-27) starter R.J Freure had limited Beloit to just one hit over his first 4.0 innings on the mound and went to work in the fateful fifth with a 2-0 lead. After retiring back-to-back batters to open the inning, he walked Joseph Pena and Max Schuemann to turn the lineup over. The right-fielder also fell behind 3-1 on Ward before the first baseman launched his third home run of the season to put Beloit (3-11, 30-52) on top for good.
The River Bandits had scored their two runs in the second frame against Snappers starting pitcher Rafael Kelly. Cesar Salazar opened that inning with a double and advanced to third on David Hensley's single in the next at bat. Carlos Machado drove in the first run with a bouncer to the right side. Later in the frame, Alex Holderbach dropped a shallow single in right field that scored Machado and doubled the lead to 2-0.
The River Bandits outhit Beloit 9-4 despite falling short on the scoreboard. Hensley provided three hits and Freudis Nova extended his hit streak to eight game with a single in the sixth inning.
Brett Daniels worked 4.0 scoreless innings out of the bullpen and struck out five to keep the offense in striking distance down the stretch.
The River Bandits will continue their homestand by welcoming in the Cedar Rapids Kernels for the first of three games on Saturday night at 6:35 p.m. On Witches and Wizards night, the first 1,250 fans through the gates with receive a Quidditch Joe Kelly bobblehead. The team will also wear Harry Potter themed uniforms that will be auctioned off during the game. RHP Matt Ruppenthal (3-2, 4.13) will take the hill for the River Bandits. The Kernels will toss RHP Andrew Cabezas (2-5, 4.04).
All River Bandits games are broadcast on 1170 K-BOB and TuneIn Radio. Home games are also available with video on MiLB.TV.