2021 Quakes Schedule Released
120-game season begins on May 4th, Home Opener on May 11th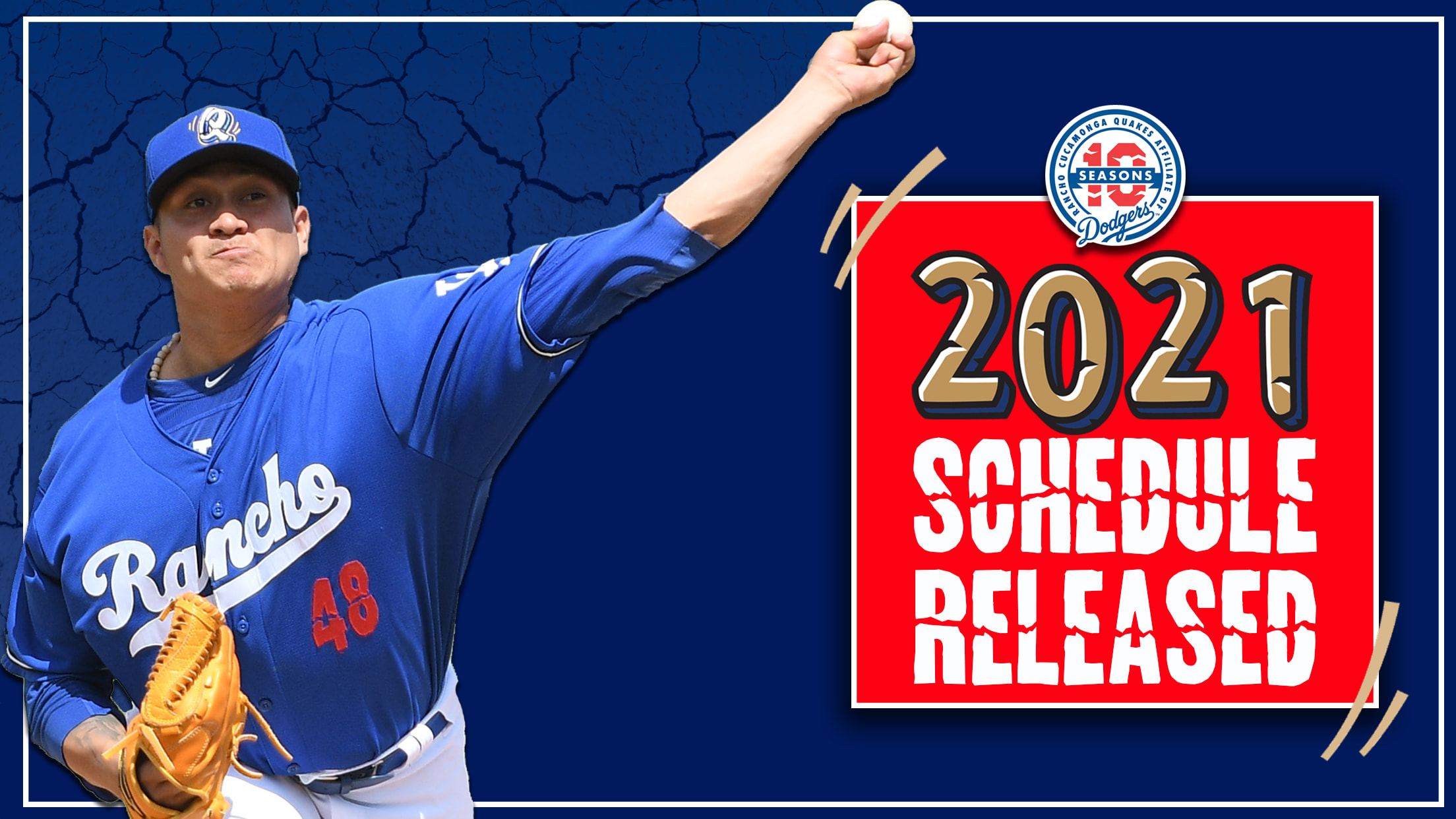 Rancho Cucamonga, CA – The Rancho Cucamonga Quakes are excited to announce the 2021 schedule and the start of the season on Tuesday, May 4th, as the Quakes travel to Inland Empire to face the 66ers. The home opener at LoanMart Field will take place on Tuesday, May 11th, as
2021 Quakes Coaching Staff Announced
John Shoemaker Named Quakes Manager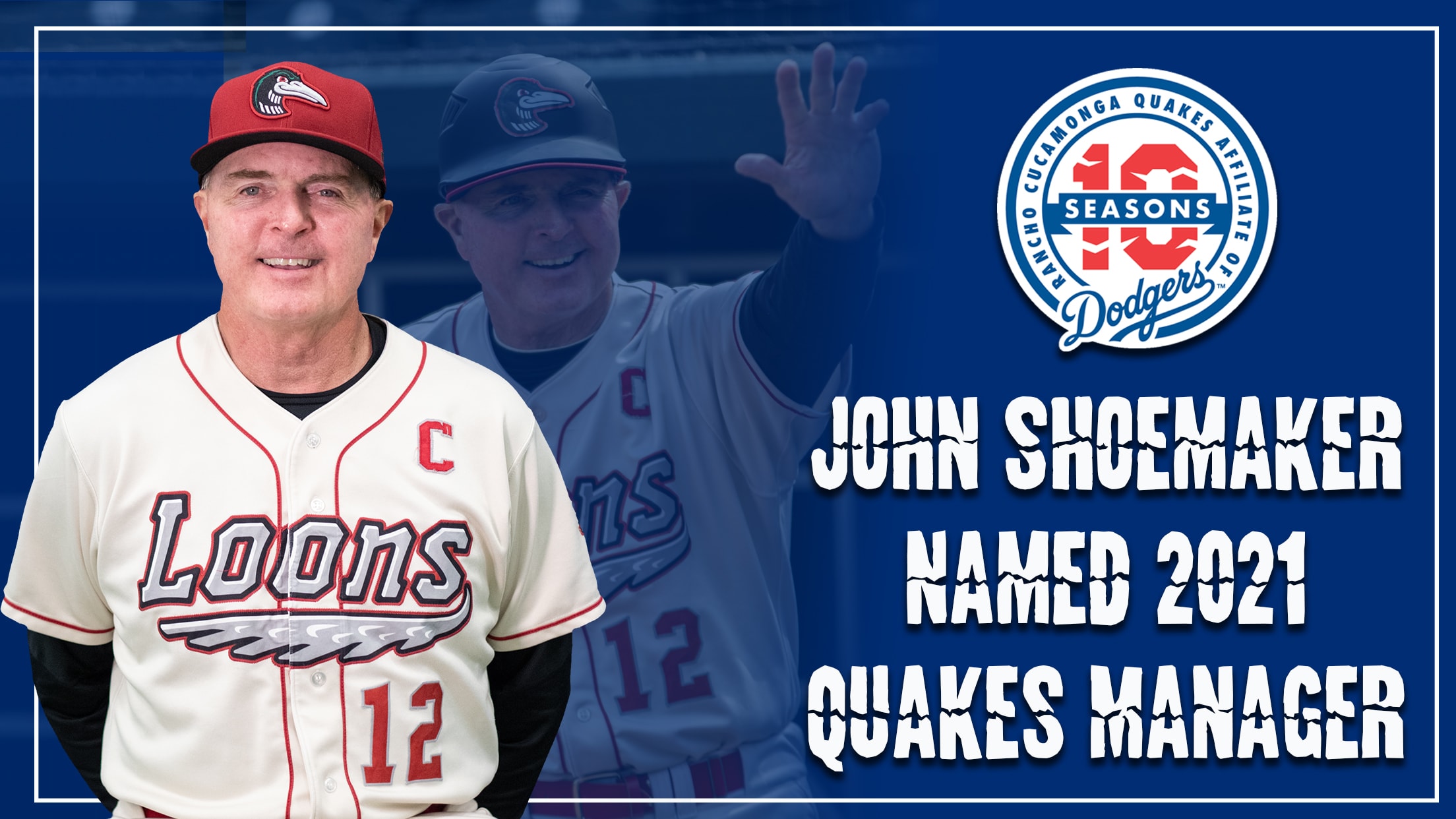 Rancho Cucamonga, CA - In eager anticipation of the upcoming 2021 season, the Los Angeles Dodgers have announced their 2021 minor league coaching staffs, including that of the Rancho Cucamonga Quakes. Taking the helm in 2021 will be John Shoemaker, as he'll be coming to Rancho Cucamonga for the first
Dodgers Extend Affiliation Invitation to the Quakes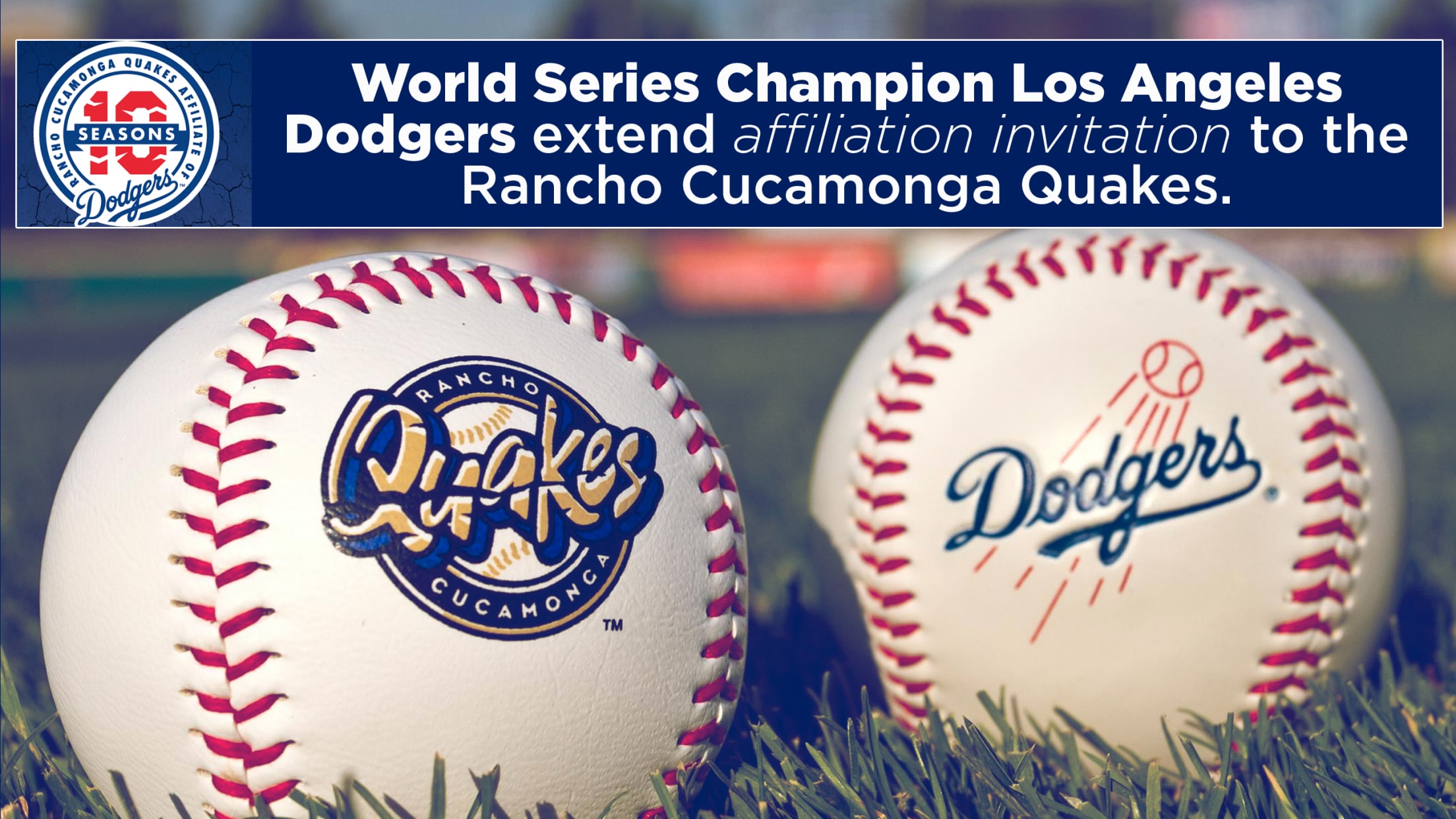 Rancho Cucamonga, CA - The World Series Champion Los Angeles Dodgers have extended an invitation to the Rancho Cucamonga Quakes, that would make the Quakes the California League affiliate of the Dodgers for ten years. Over the past nine seasons, the partnership between the two organizations has resulted in an
2020 Season Cancelled
Quakes to Return in 2021!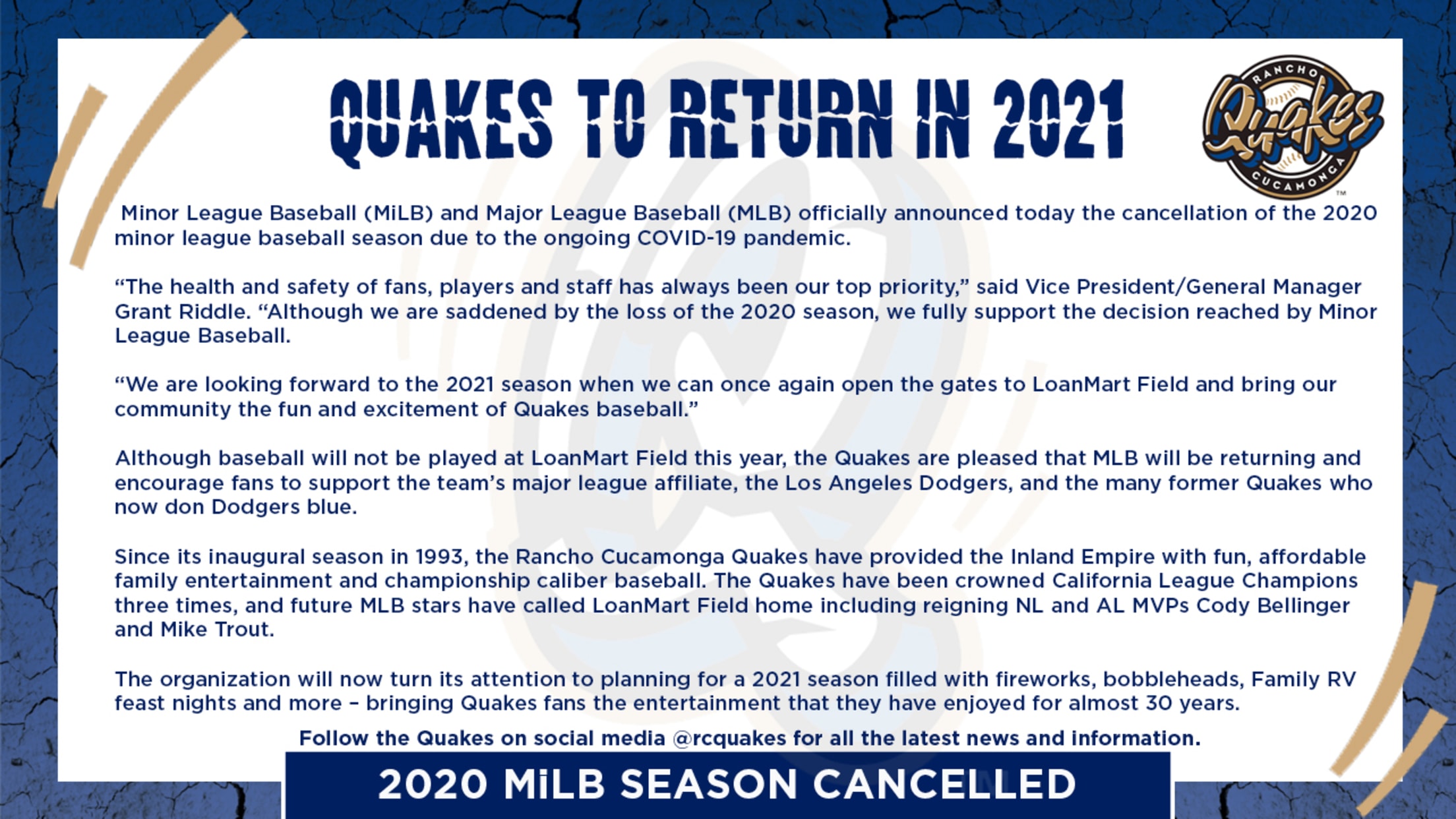 Minor League Baseball (MiLB) and Major League Baseball (MLB) officially announced today the cancellation of the 2020 minor league baseball season due to the ongoing COVID-19 pandemic. "The health and safety of fans, players and staff has always been our top priority," said Vice President/General Manager Grant Riddle. "Although we
2020 LoanMart Scholarship Winners Announced
Three local graduates rewarded $1,000.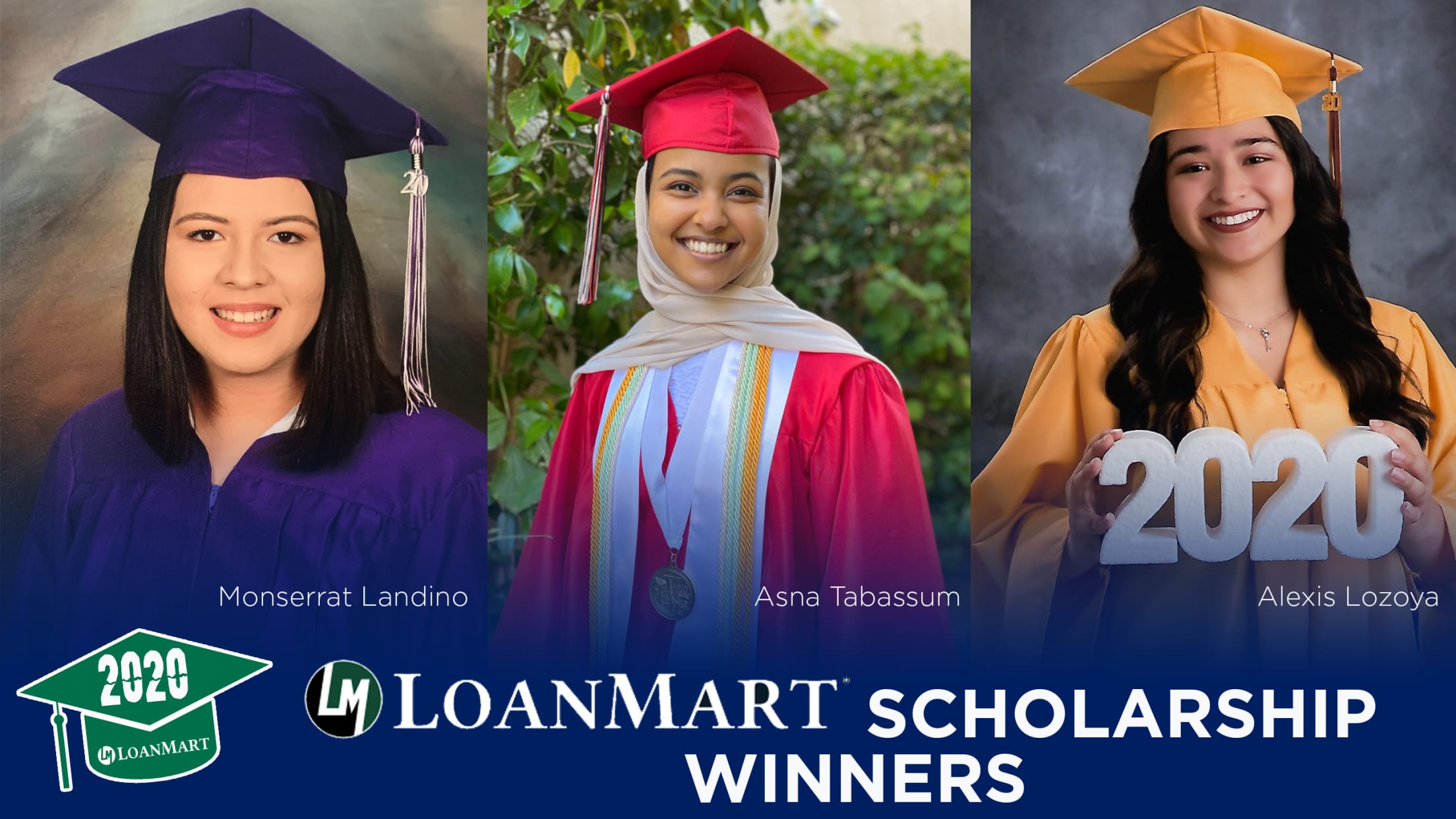 RANCHO CUCAMONGA, CA -- For the eighth consecutive year, LoanMart and the Rancho Cucamonga Quakes have partnered to award a total of three scholarships to local graduating high school seniors in San Bernardino County. Each college-bound student will be awarded $1000 and will be officially honored by the Quakes on
Fans, Quakes raise $1,600 for MiLB Community First Campaign
Quakes among Top 5 contributors to $50,000+ raised for Feeding America nation-wide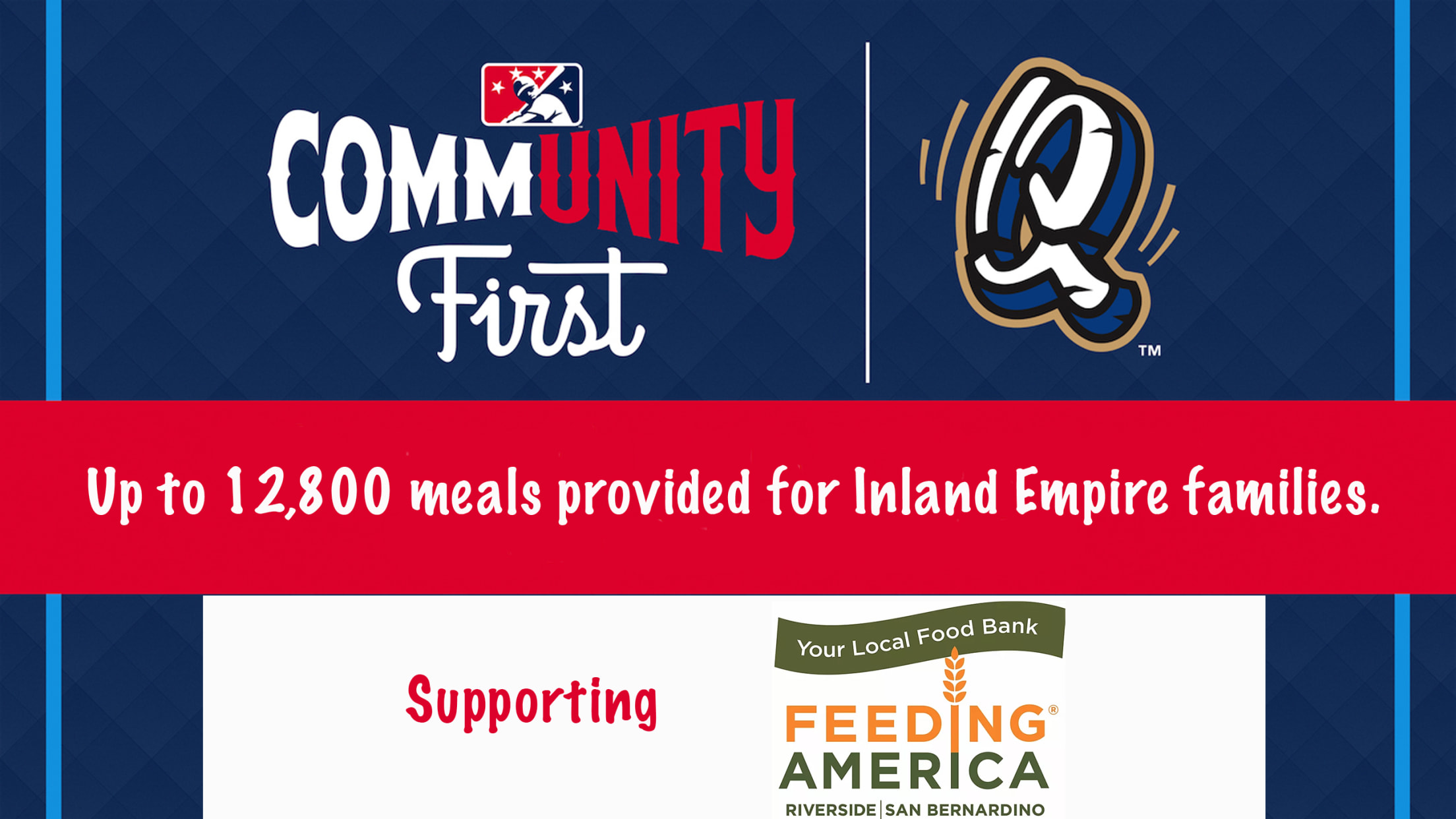 The Rancho Cucamonga Quakes, their fans and Minor League Baseball have all teamed up to make a donation to our local Feeding America food bank, as part of the MiLB CommUNITY First Campaign. A total of $1,660 will be donated to Feeding America Riverside | San Bernardino, which is part
Quakes Join MiLB's CommUNITY First Campaign
National initiative will raise funds for Feeding America in response to global pandemic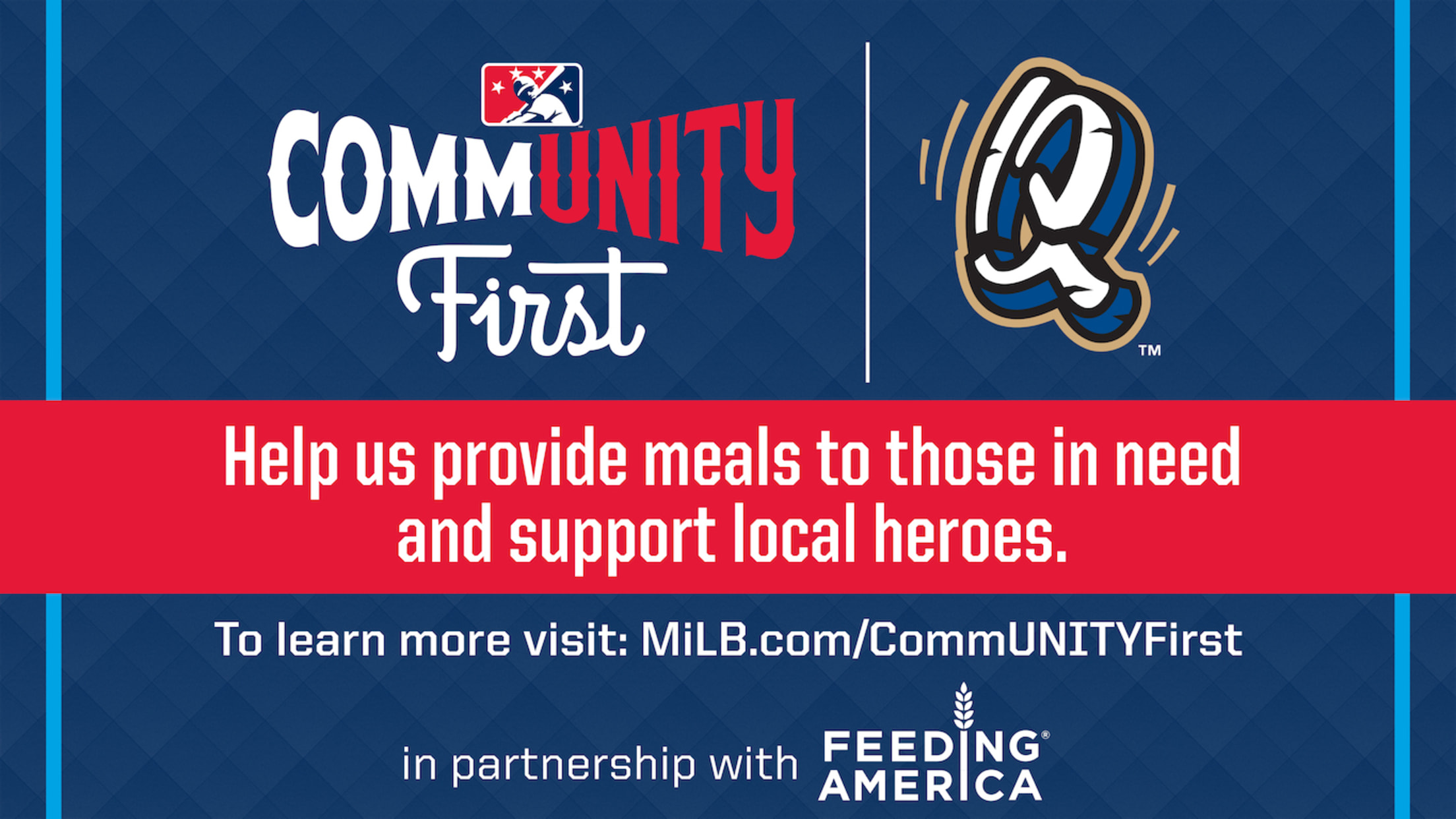 FOR IMMEDIATE RELEASE Contact: Chloe Melanson, [email protected] Rancho Cucamonga, CA — The Rancho Cucamonga Quakes today announced they are joining MiLB CommUNITY First, a new national initiative developed by Minor League Baseball™ (MiLB™) in conjunction with Feeding America®, to raise funds for local food banks and to honor individuals risking
2020 Quakes Promos announced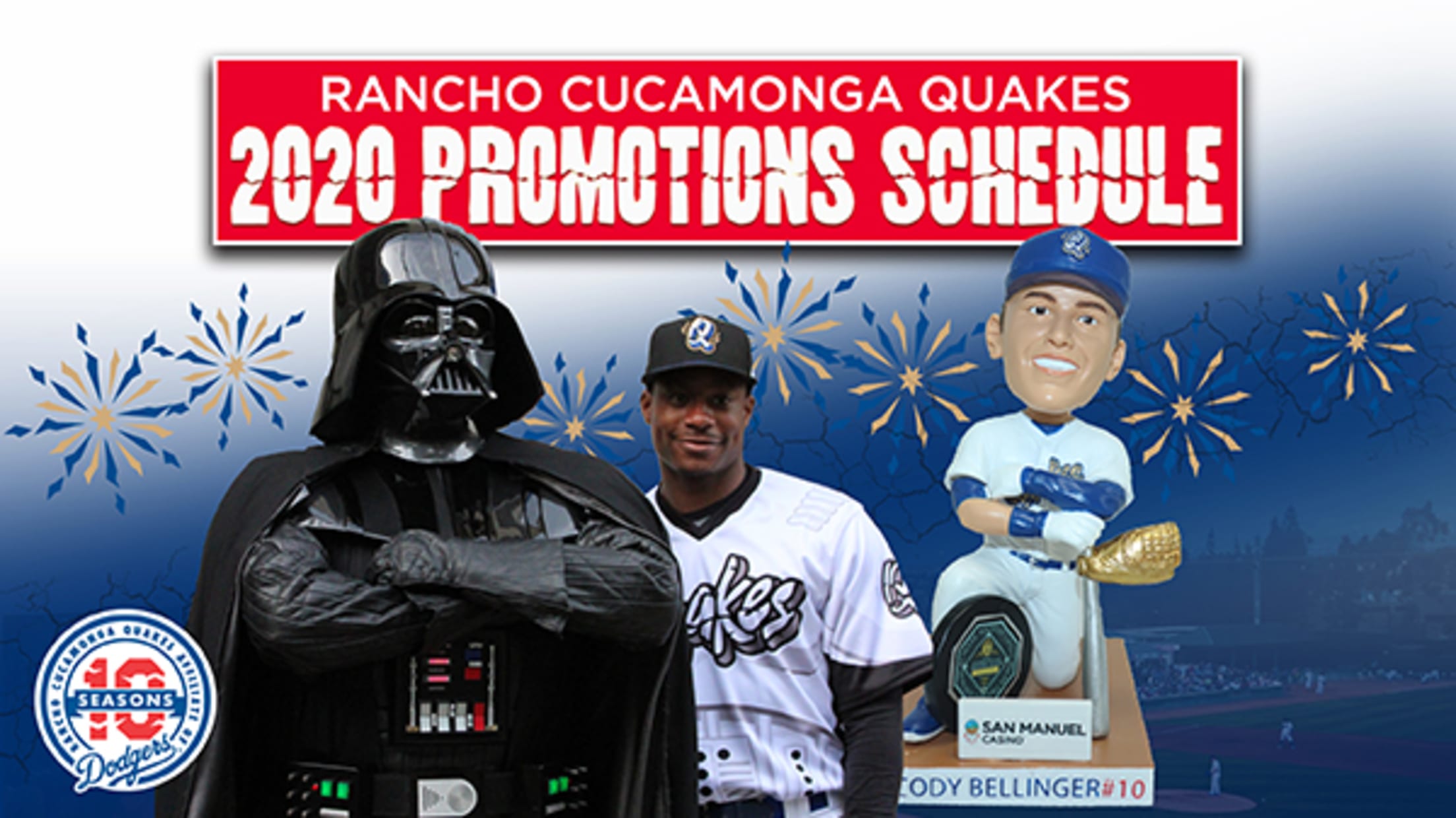 Rancho Cucamonga, Calif. – Six weeks away from the beginning of the 2020 season, the Rancho Cucamonga Quakes are excited to announce their promotional schedule, starting with Opening Night at LoanMart Field on Thursday, April 9th, as the Quakes host the Inland Empire 66ers! 2020 Promotional Schedule In 2020, the
Chubb back in Rancho, Will Lead Quakes in 2020!
Former Quakes' catcher named Rancho manager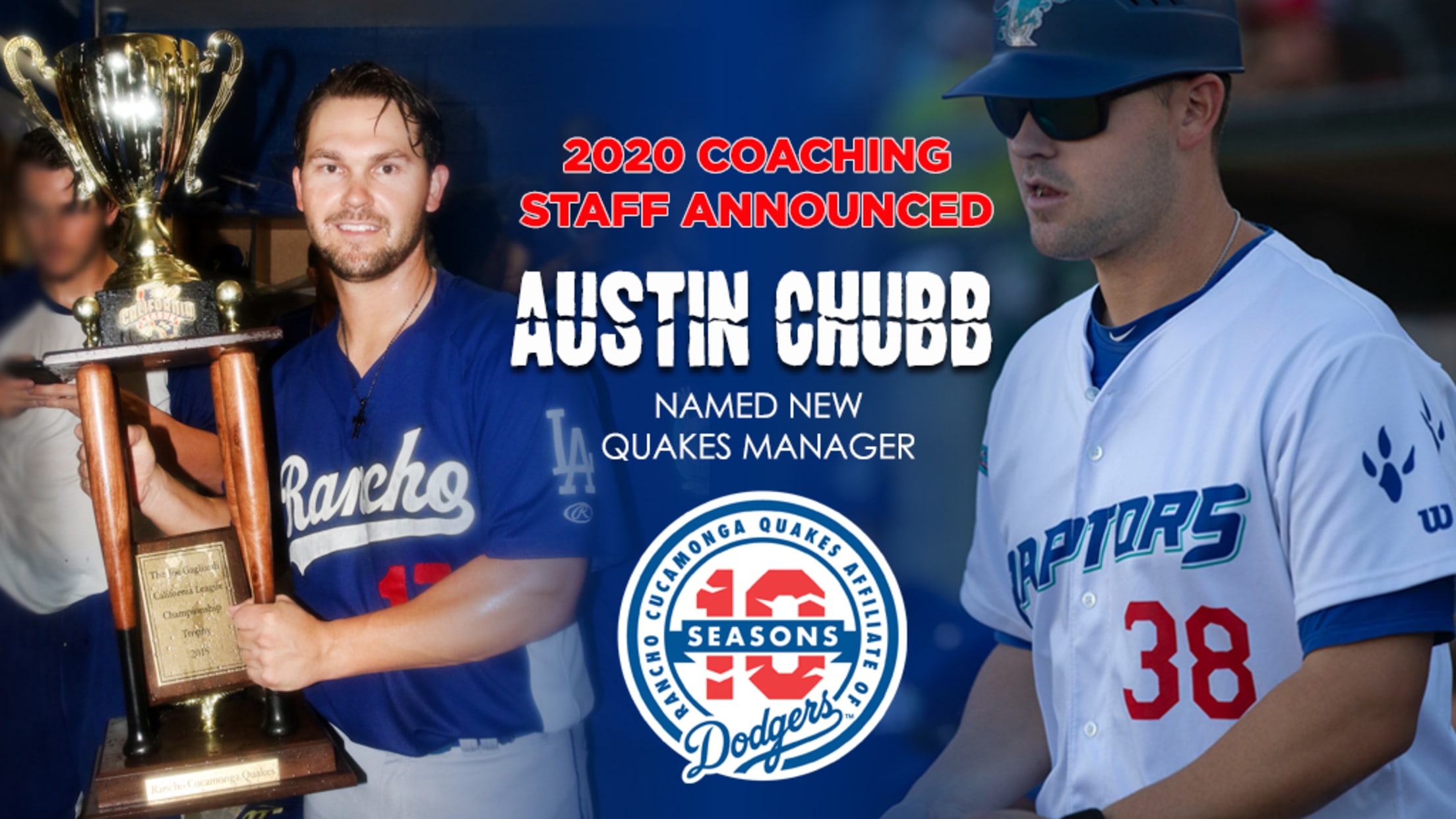 Rancho Cucamonga, CA - The Los Angeles Dodgers officially announced their minor league coaching staffs and for the first time in franchise history, the Rancho Cucamonga Quakes will have a former Quake player at the helm as their manager.Austin Chubb, who wore a Rancho Cucamonga uniform in the championship year
Rancho's Season Ends, Quakes Fall to Storm
Lake Elsinore and Visalia to play for the title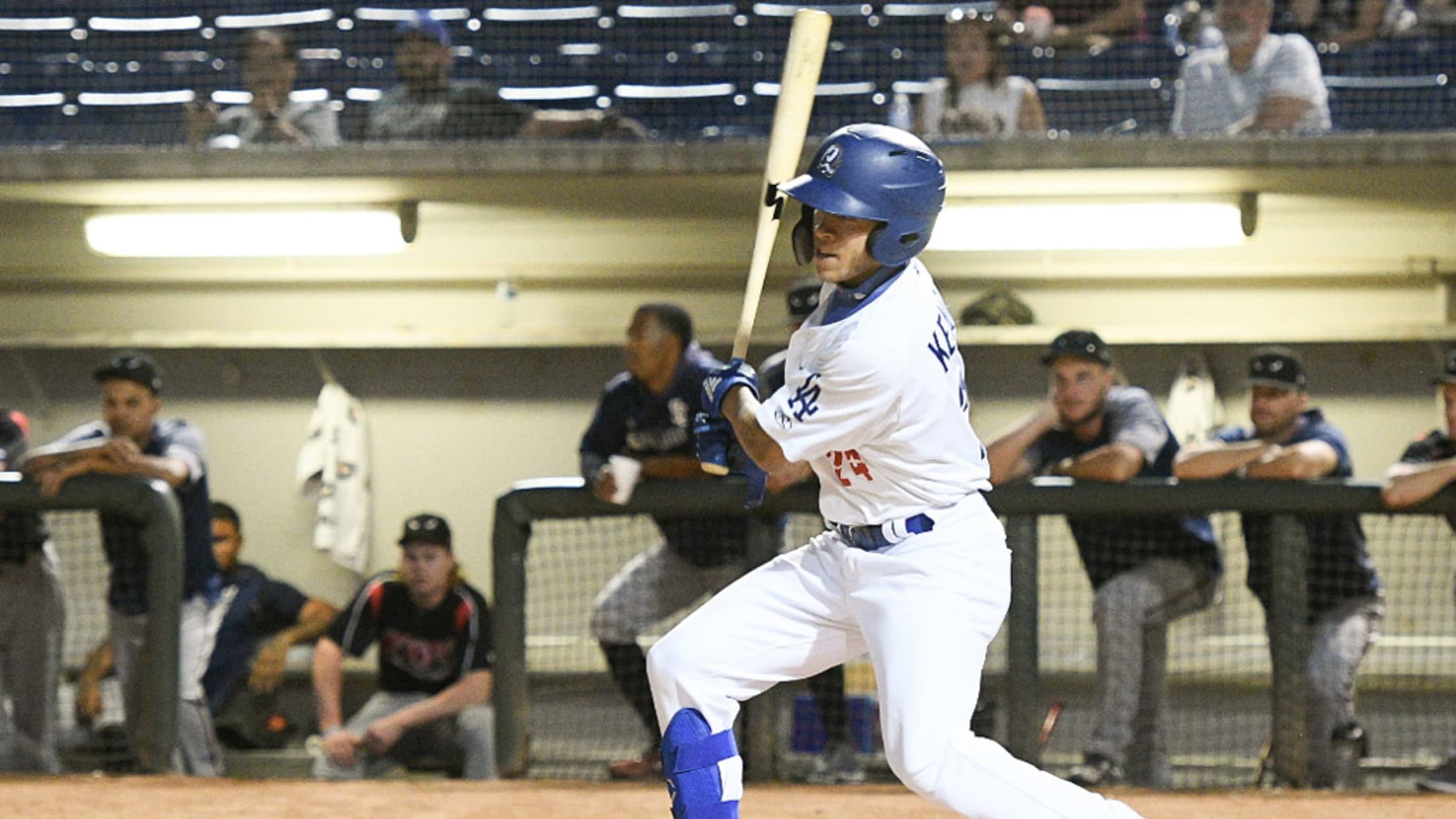 Rancho Cucamonga, CA - The Lake Elsinore Storm dominated Saturday's contest against the Quakes, as Rancho Cucamonga's season came to an end with an 11-2 loss to the Lake Elsinore Storm.The win for Lake Elsinore gives them the best-of-five series, three games to one, as they'll advance to the Cal
Quakes Survive Friday, Force Game 4!
Consecutive ninth-inning homers send Quakes to wild win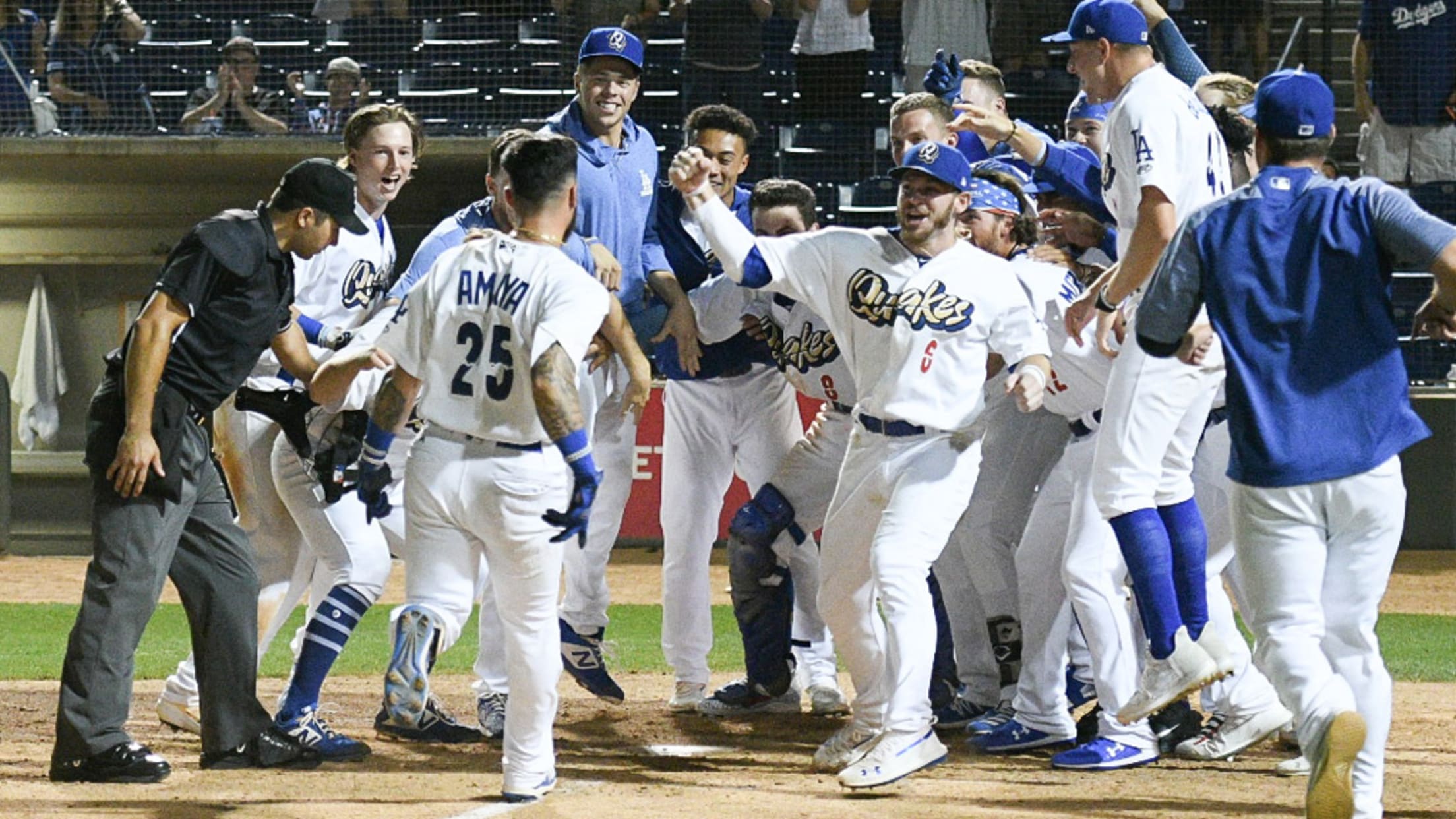 Rancho Cucamonga, CA - In what will be remembered as one of the greatest comeback wins in franchise history, the Rancho Cucamonga Quakes stayed alive in the South Division Finals and forced a game four, rallying for a 6-5 win over the Lake Elsinore Storm at LoanMart Field on Friday
Quakes on Brink of Elimination
Storm rally from huge deficit, take 2-0 lead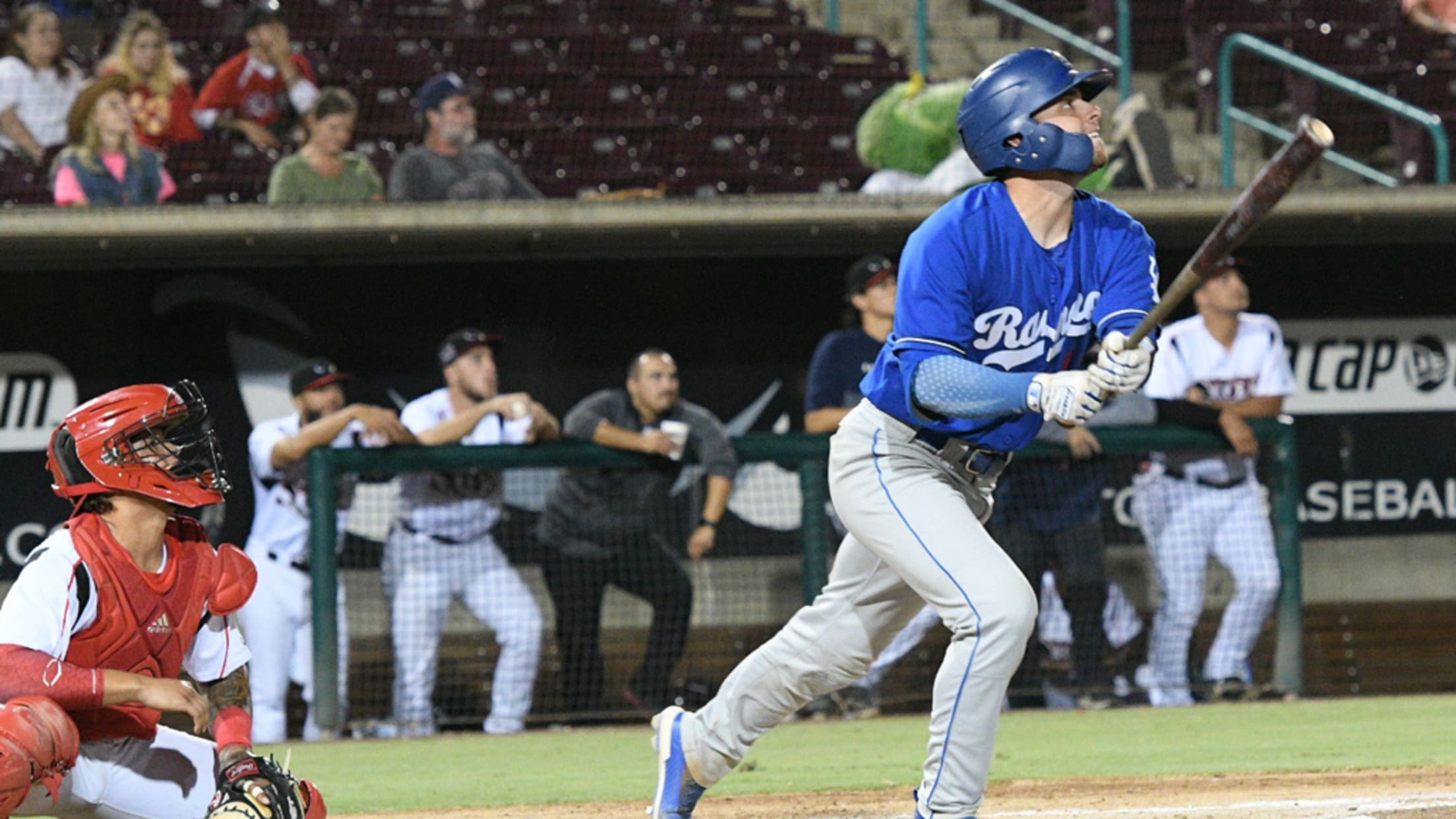 Lake Elsinore, CA - The Lake Elsinore moved to within one win of moving on to the Cal League Championship Series, coming from behind on Thursday night to defeat Rancho Cucamonga, 7-6 in ten innings at The Diamond in Lake Elsinore.The Quakes let a 6-1 lead slip away, needing just
Storm Take 1-0 Series Lead
Tough night for Rancho offense in loss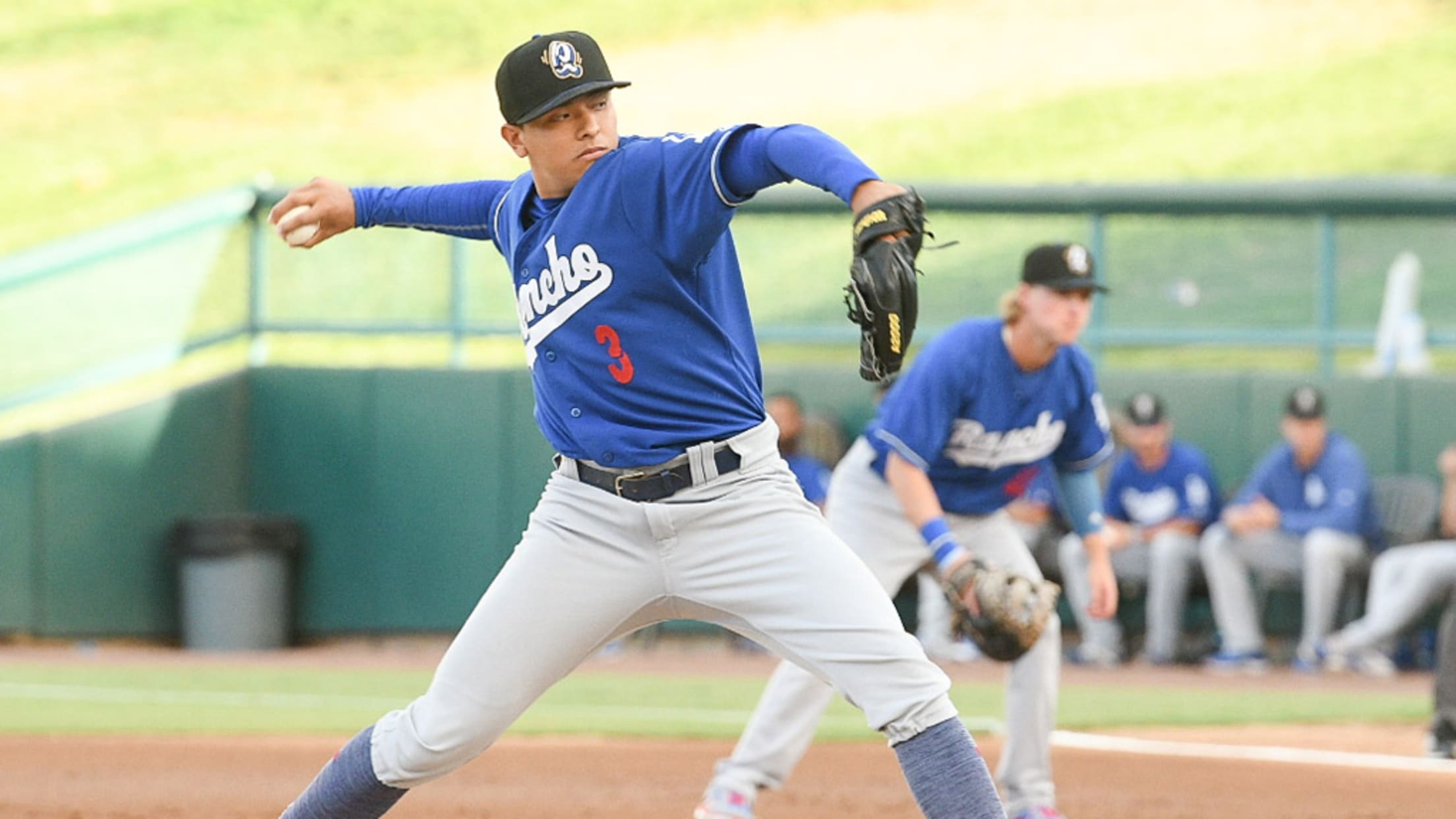 Lake Elsinore, CA - The Lake Elsinore Storm opened the South Division Finals with a shutout over the Quakes, as the Storm took a 1-0 lead in the best-of-five, thanks to a 2-0 win on Wednesday night at The Diamond.Quakes' starter Gerardo Carrillo pitched well in his playoff debut, but
Quakes Take Finale, Ready For Playoffs!
Playoffs begin on Wednesday in Lake Elsinore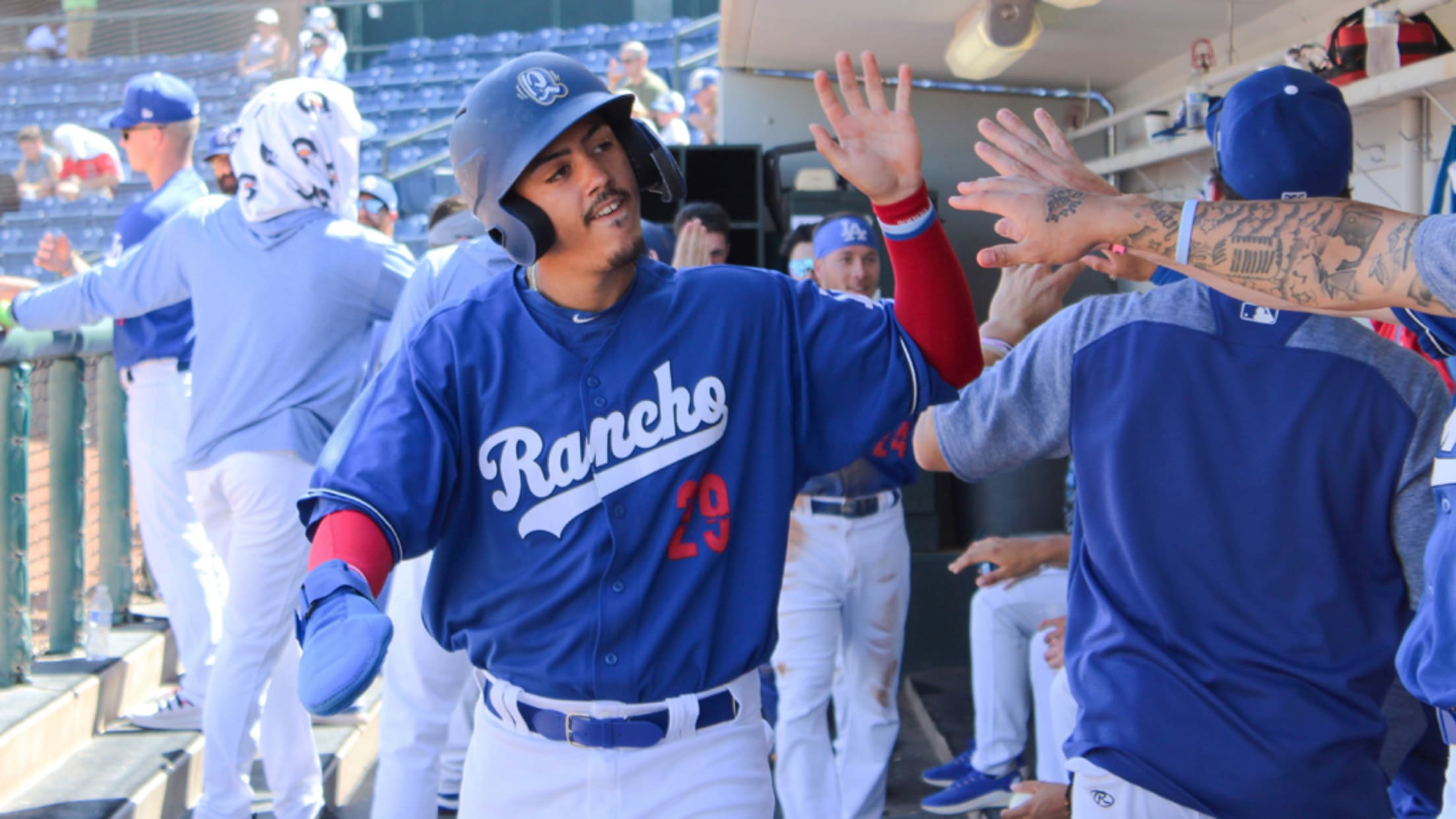 Rancho Cucamonga, CA - The Quakes finished the regular season by snapping a three-game skid, coming from behind to defeat the Inland Empire 66ers on Monday afternoon by a final score of 4-3.Marcus Chiu sent the Quakes into the postseason with some momentum, as he collected a pair of run-scoring
Sixers Grab Third Straight
Quakes complete regular season on Monday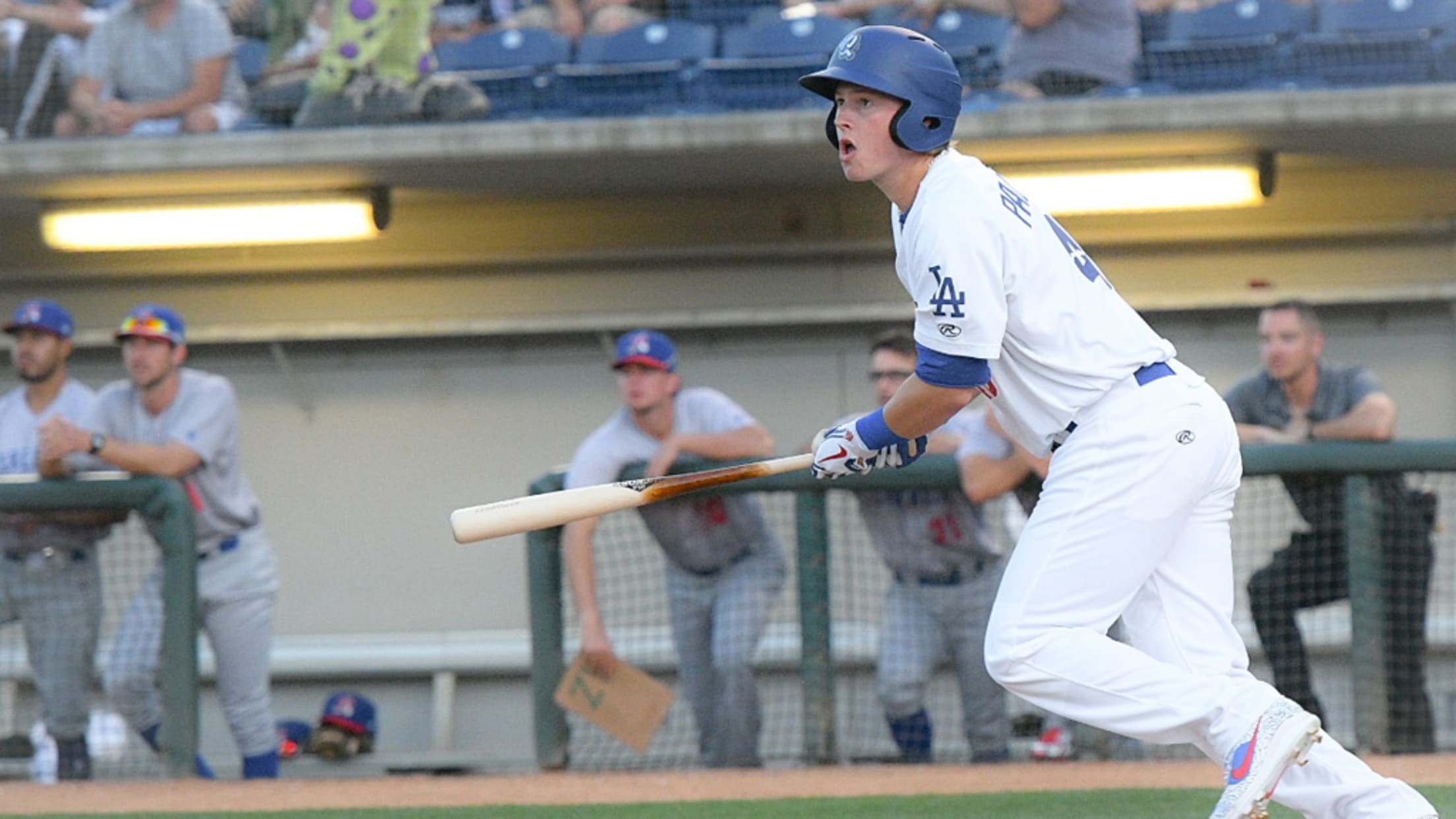 Rancho Cucamonga, CA - For the third straight day, the Rancho Cucamonga Quakes were convincingly defeated by the Inland Empire 66ers, losing 6-3 on Sunday afternoon at LoanMart Field.The Quakes (80-57, 39-30) have had trouble with the Sixers (57-81, 31-38) recently, dropping four straight head-to-head games to their South Division
Rancho Falls Flat For Second-Straight Night
Sixers grab third straight head-to-head win over Quakes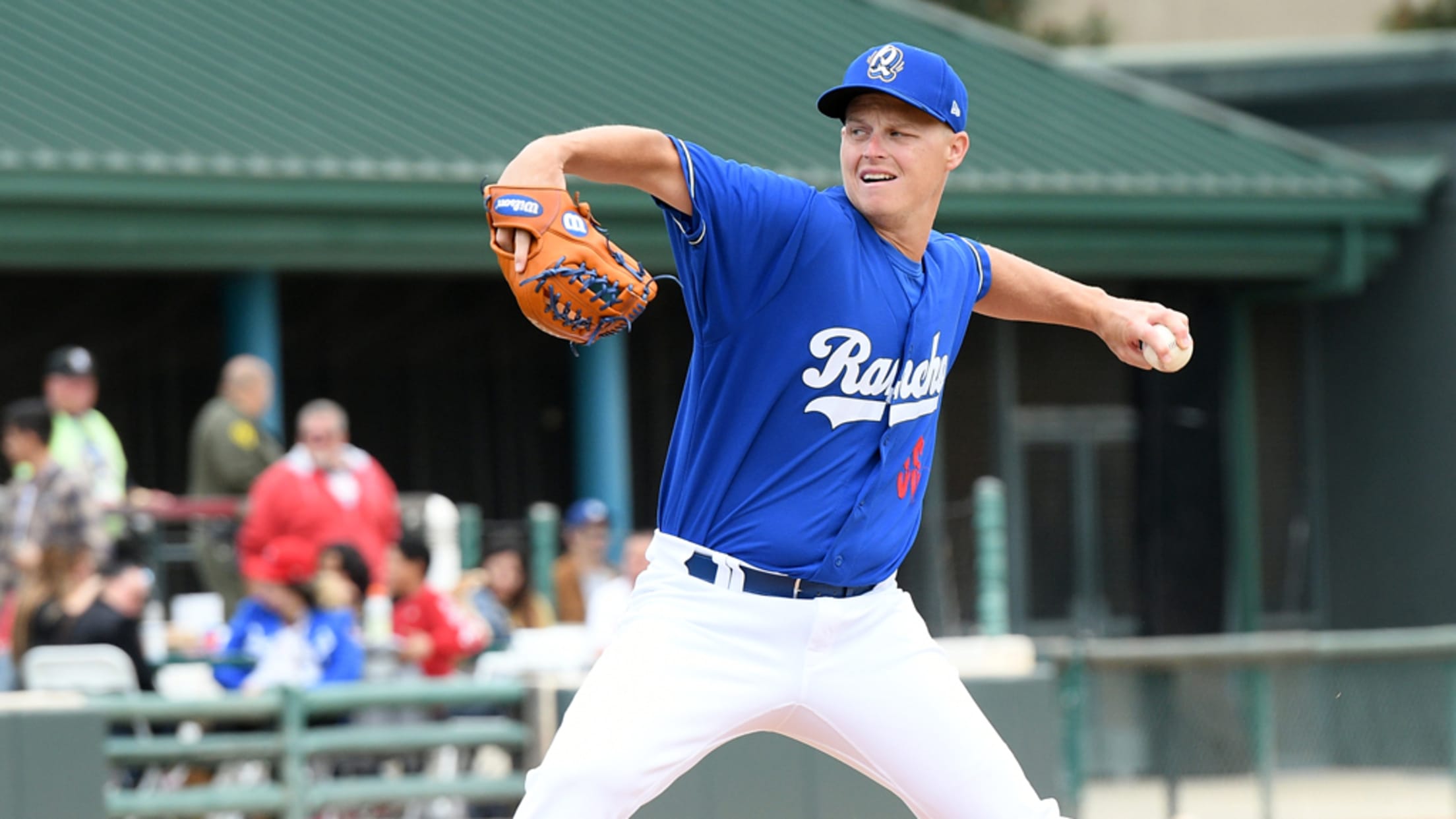 Rancho Cucamonga, CA - For the second consecutive night, the Rancho Cucamonga Quakes were handled by the Inland Empire 66ers, losing by a final tally of 5-1 on Saturday night.Following Thursday's night win, completing a sweep over the Lake Elsinore Storm, the Quakes (80-56, 39-29) have experienced a bit of
Inland Stunts Rancho's Home Momentum
Heredia breaks out, but Quakes fall in game one to Sixers
Rancho Cucamonga, CA - To kickstart the final regular-season series of 2019, the Rancho Cucamonga Quakes suffered a 5-3 defeat at the hands of the Inland Empire 66ers.In front of a sellout crowd on Friday night, the Quakes (80-55, 39-28) fell somewhat flat, as the Sixers (55-81, 29-28) held them
Urias Hurls, Quakes Grab Second-Half Crown
Rancho wins their fourth consecutive half title on Thursday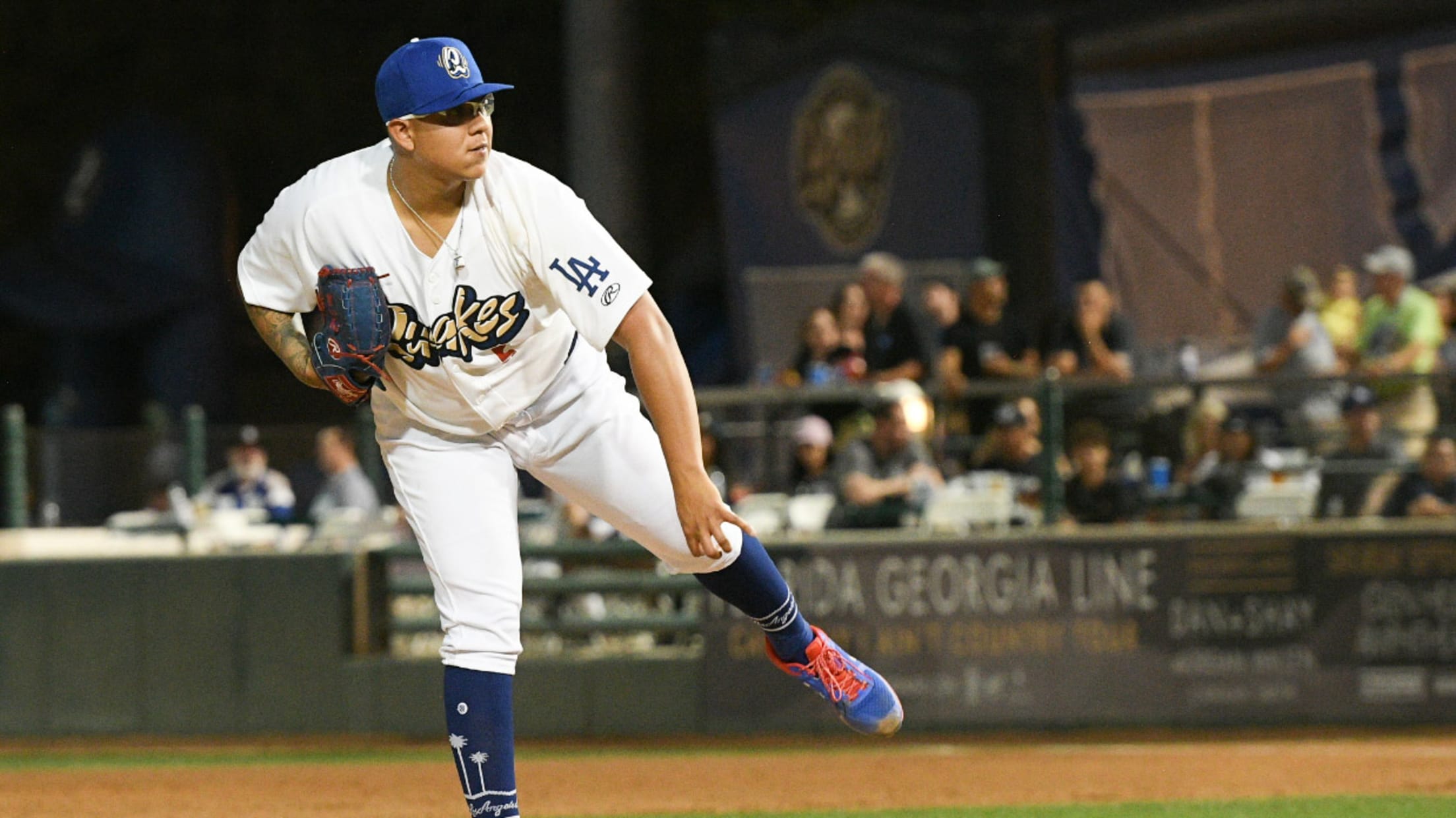 Rancho Cuamonga, CA - In the final regular season matchup between the two clubs, the Rancho Cucamonga Quakes snatched a victory over the Lake Elsinore Storm by a final tally of 7-5.Scoring a handful of early runs, combined with strong late-inning pitching from Gerardo Carrillo, the Quakes (80-54, 39-27) paced
Rancho Clinches Series Over Storm
Martinez solid on the mound, as Kendall stays hot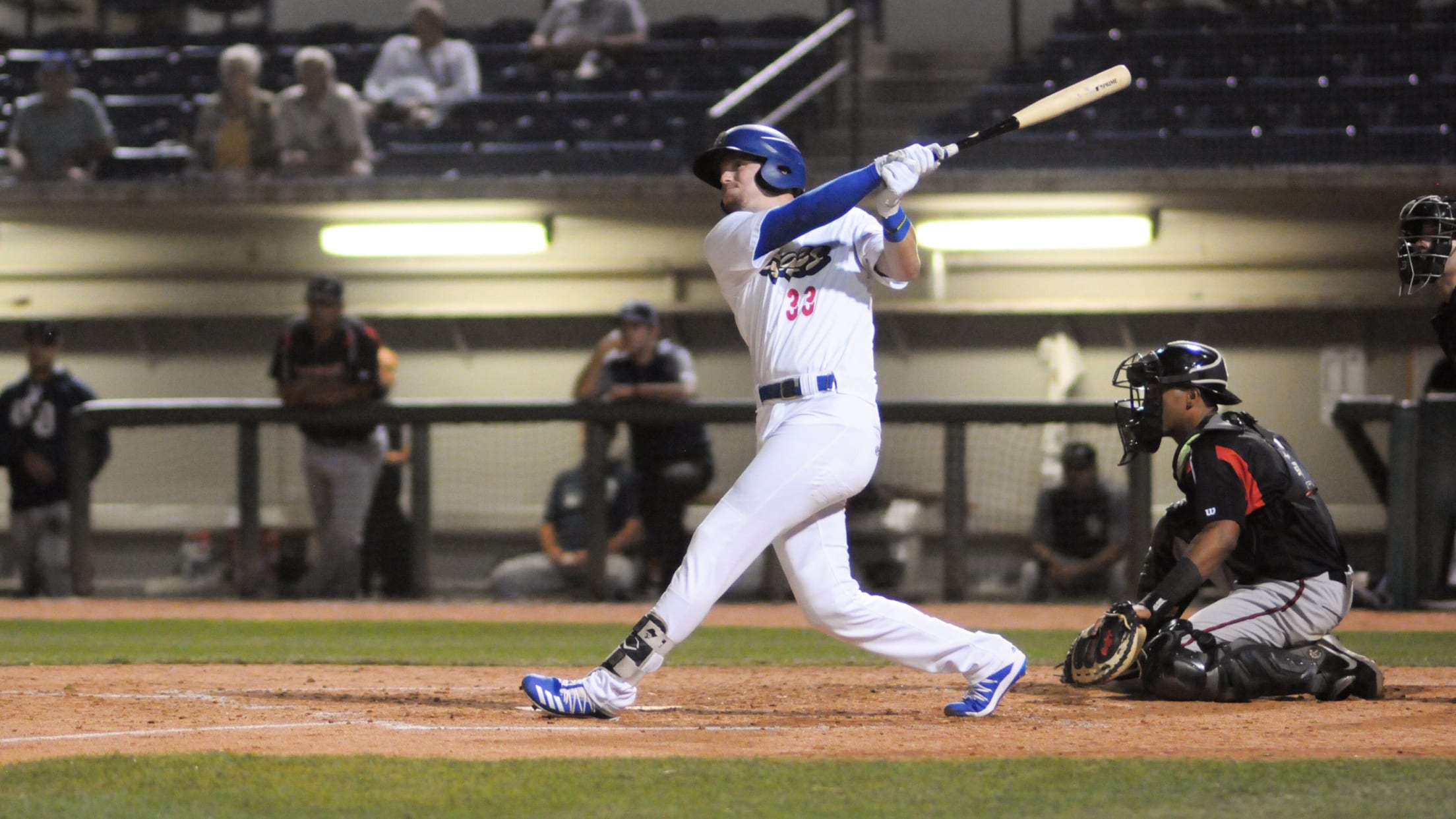 Rancho Cucamonga, CA - Clinching a series victory, the Rancho Cucamonga Quakes toppled the Lake Elsinore Storm on Wednesday night by a final tally of 7-2.Two separate offensive explosions paced the Quakes (79-54, 38-27) in the middle game of the set, as they continued to handle the Storm (70-63, 35-30)
Homestand Begins With Victory Over Storm
Bullpen flourishes in the final four frames on Tuesday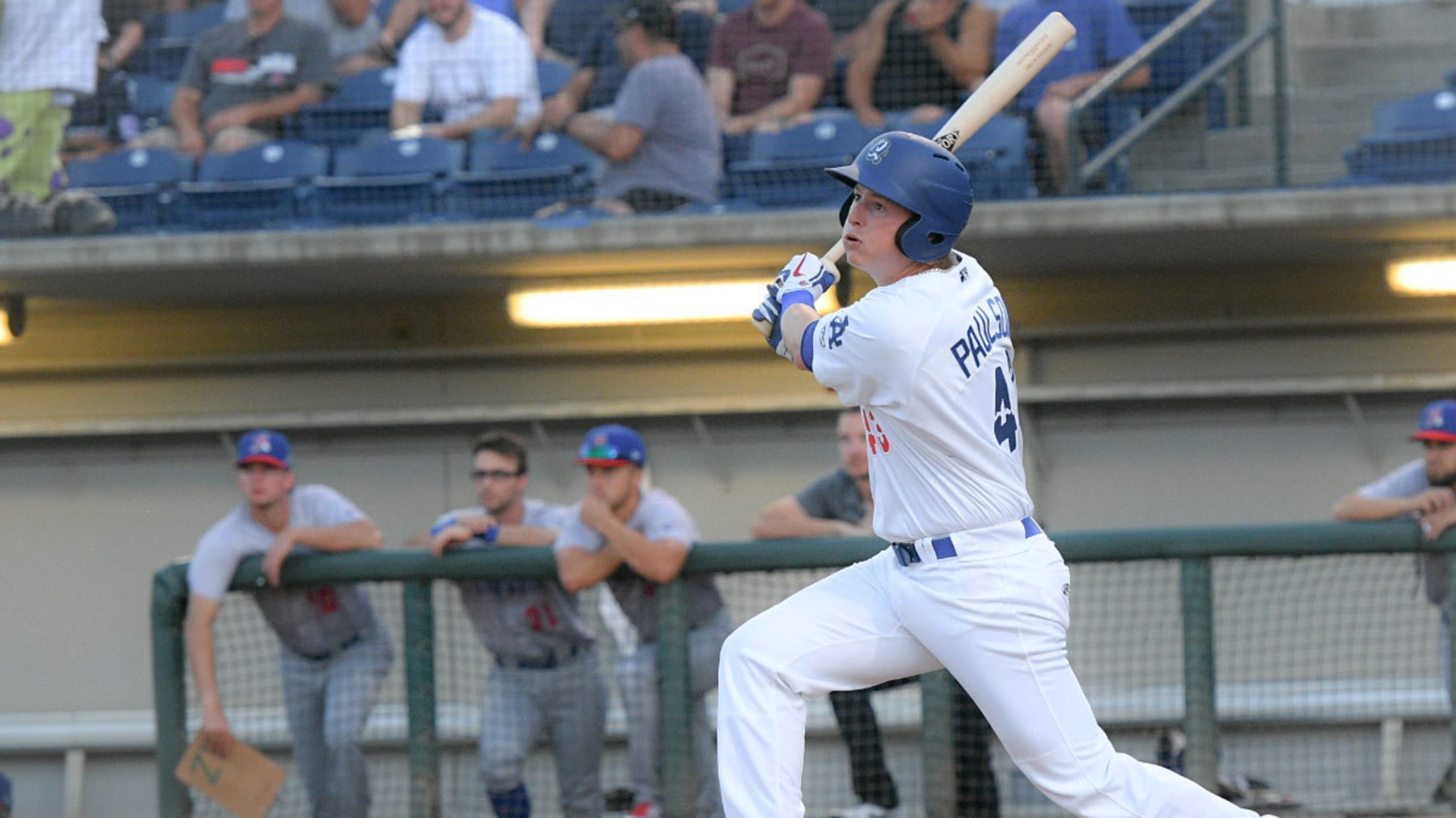 Rancho Cucamonga, CA - To kickstart the final home stand of the regular season, the Rancho Cucamonga Quakes topped the Lake Elsinore Storm by a final score of 4-1.The Quakes' (78-54, 37-27) bats did more than enough on Monday evening, while their bullpen completely silenced the Storm (70-62, 35-29) at
66ers Ends Quakes' Dominance
Rancho finishes road schedule with loss to Inland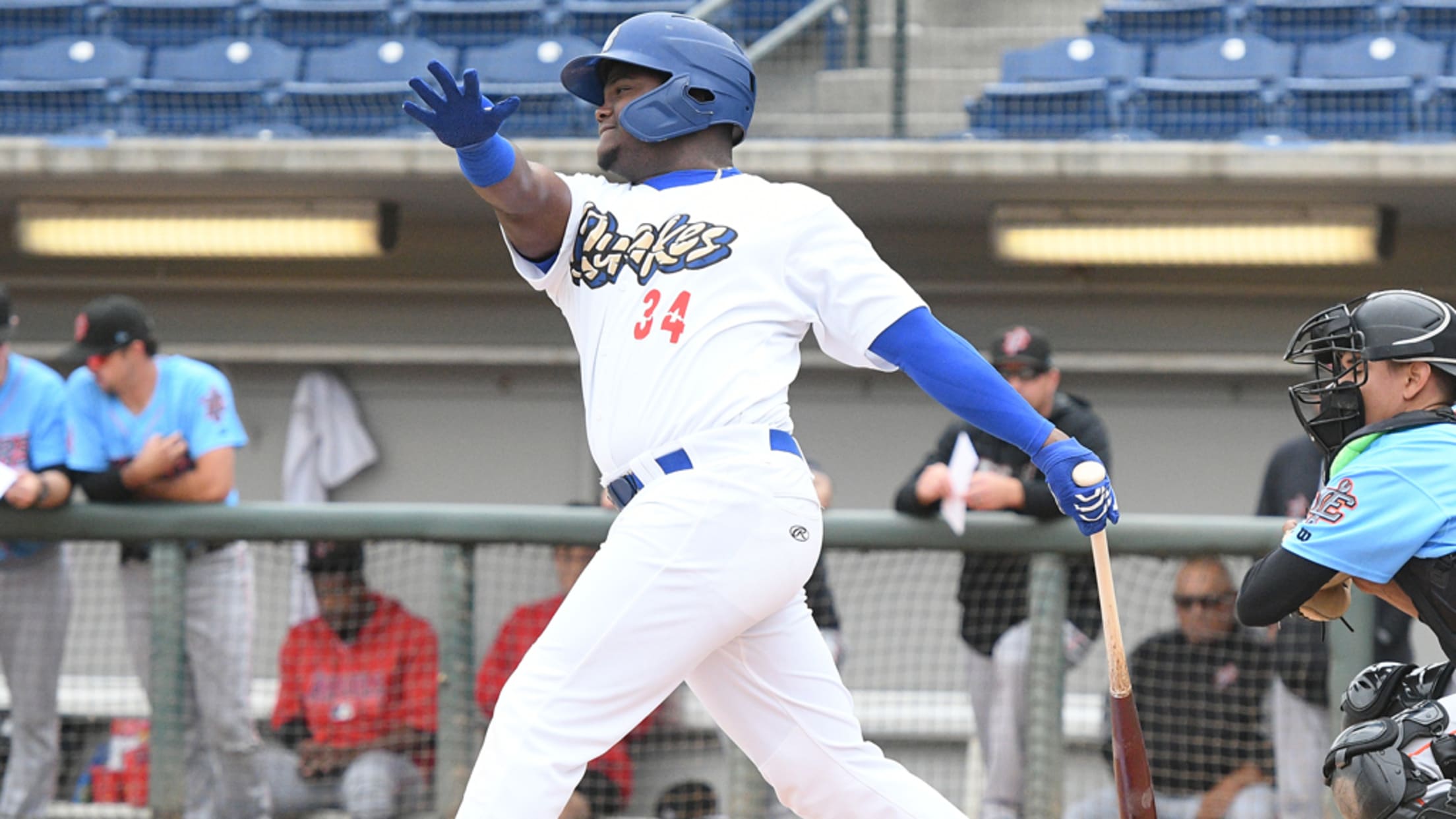 San Bernardino, CA - In their final road game of the 2019 regular season, the Rancho Cucamonga Quakes fell to the Inland Empire 66ers on Monday night by a final tally of 5-2.The Quakes' (77-54, 36-27) offense fell silent in the series finale, as the 66ers (52-80, 26-37) snapped Rancho's
Rancho Corrals Franchise Record 43rd Road Win
Six-run top of the sixth leads Quakes to another victory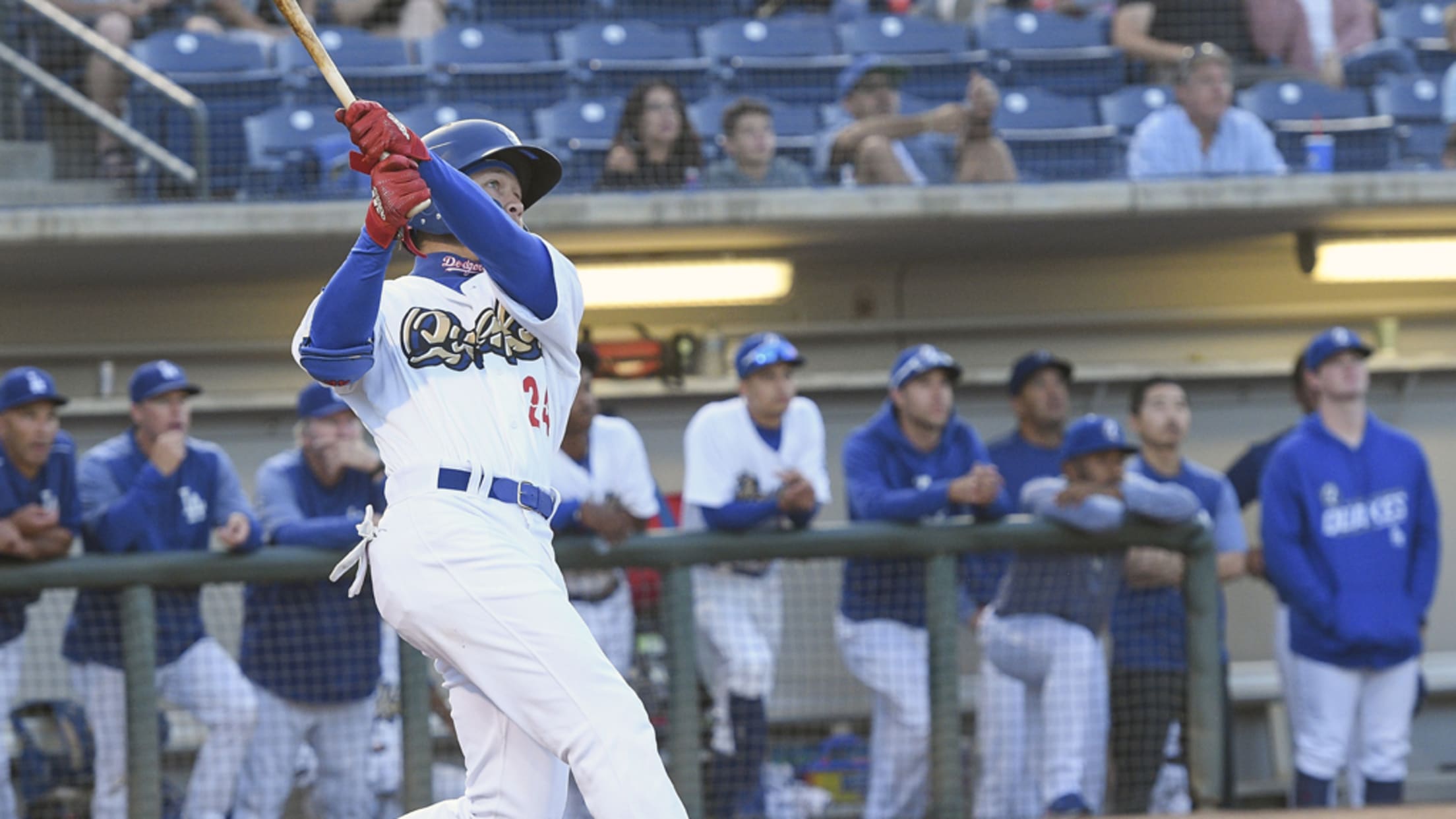 San Bernardino, CA - The Rancho Cucamonga Quakes completed yet another come-from-behind victory over the Inland Empire 66ers, winning by a final tally of 8-2 on Sunday night.On the strength of a late crooked number, the Quakes (77-53, 36-26) made history by notching their 43rd road win, a new franchise
Quakes Grab 42nd Road Victory
Gerardo Carrillo's career night energizes Rancho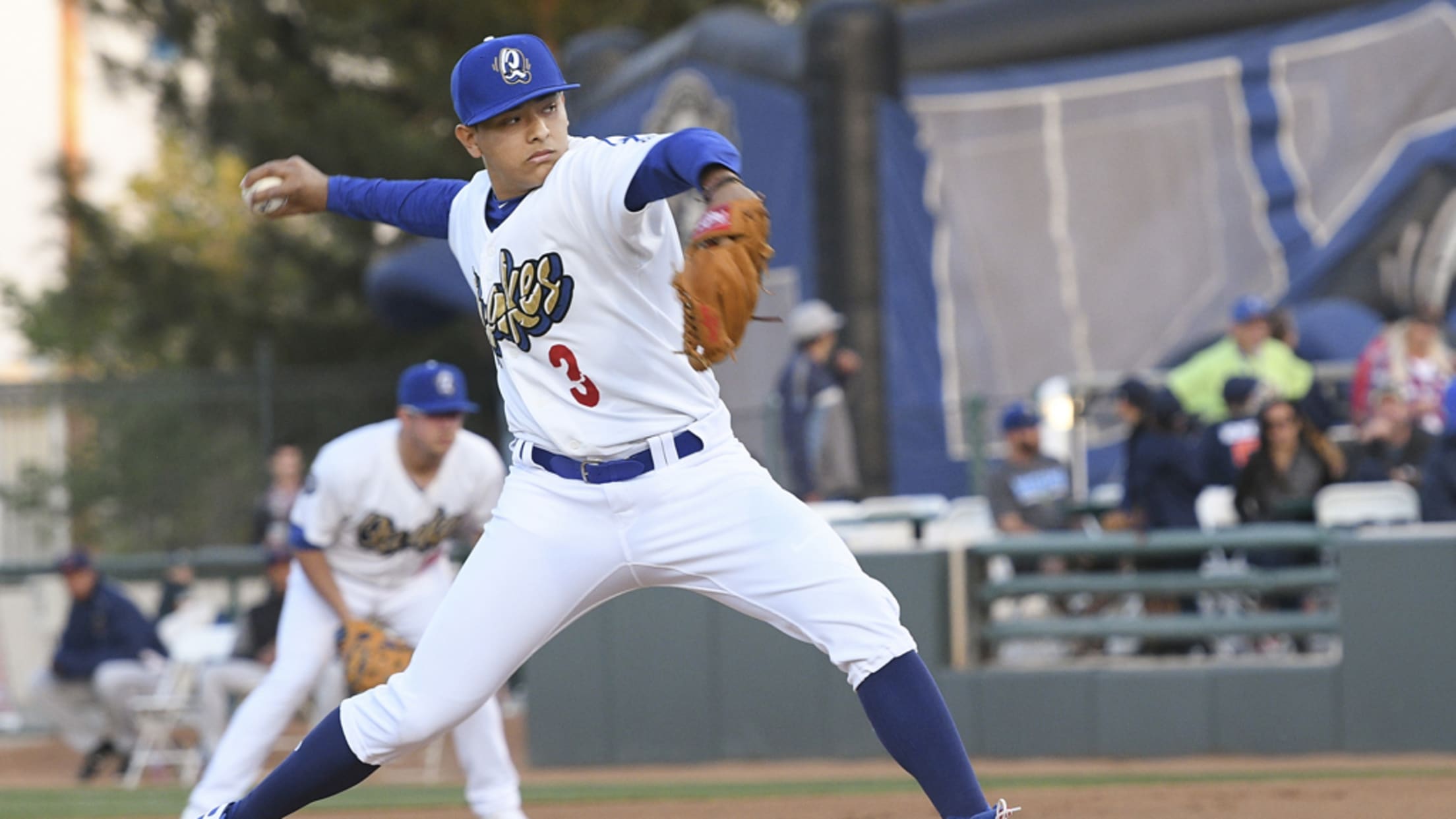 San Bernardino, CA - On a special evening for the Rancho Cucamonga Quakes at San Manuel Stadium, they handled the Inland Empire 66ers by a final score of 6-3.In more ways than one, the Quakes (76-53, 35-26) set some milestones against the Sixers (51-79, 25-36) on Saturday night, erasing an
Three Crooked Numbers Grant Rancho Victory
Offense, back-end of bullpen aid snap of two-game skid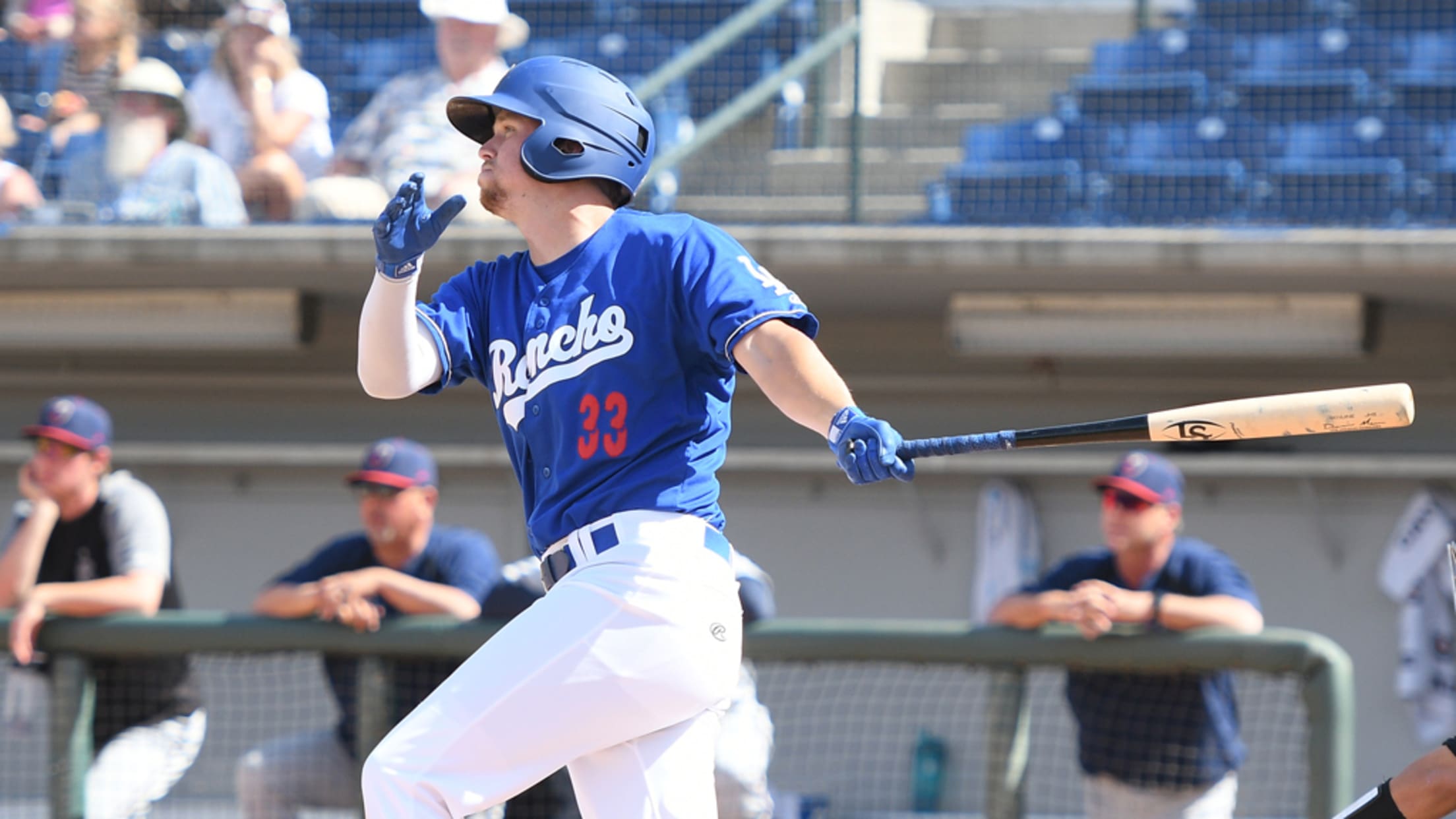 San Bernardino, CA - Continuing their dominance over the Inland Empire 66ers in 2019, the Rancho Cucamonga Quakes won by a final score of 7-4 on Friday night.In order to win their ninth straight at San Manuel Stadium, the Quakes (75-53, 34-26) utilized three separate crooked numbers against the 66ers
Rancho Walked-Off For Second-Straight Night
Quakes fall in final regular-season series to Storm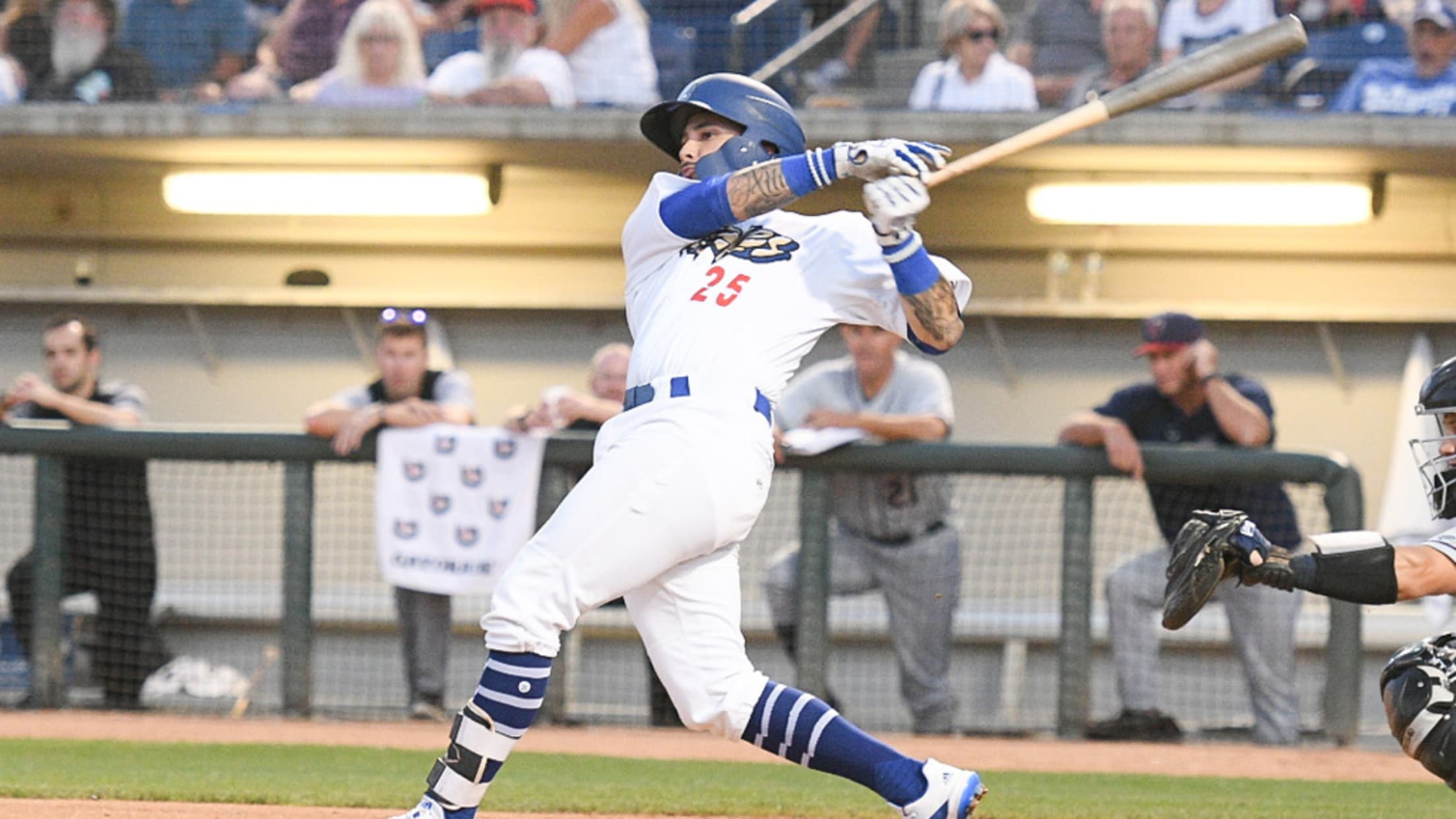 Lake Elsinore, CA - The Rancho Cucamonga Quakes dropped the final regular-season contest at The Diamond against the Lake Elsinore Storm, losing by a final tally of 3-2 on Thursday evening.The three-bagger was the Quakes' friend in the series finale, as Jacob Amaya put Rancho on the board with an