10th Season Affiliation Logo Released
Quakes will celebrate 10th season with the Dodgers in 2020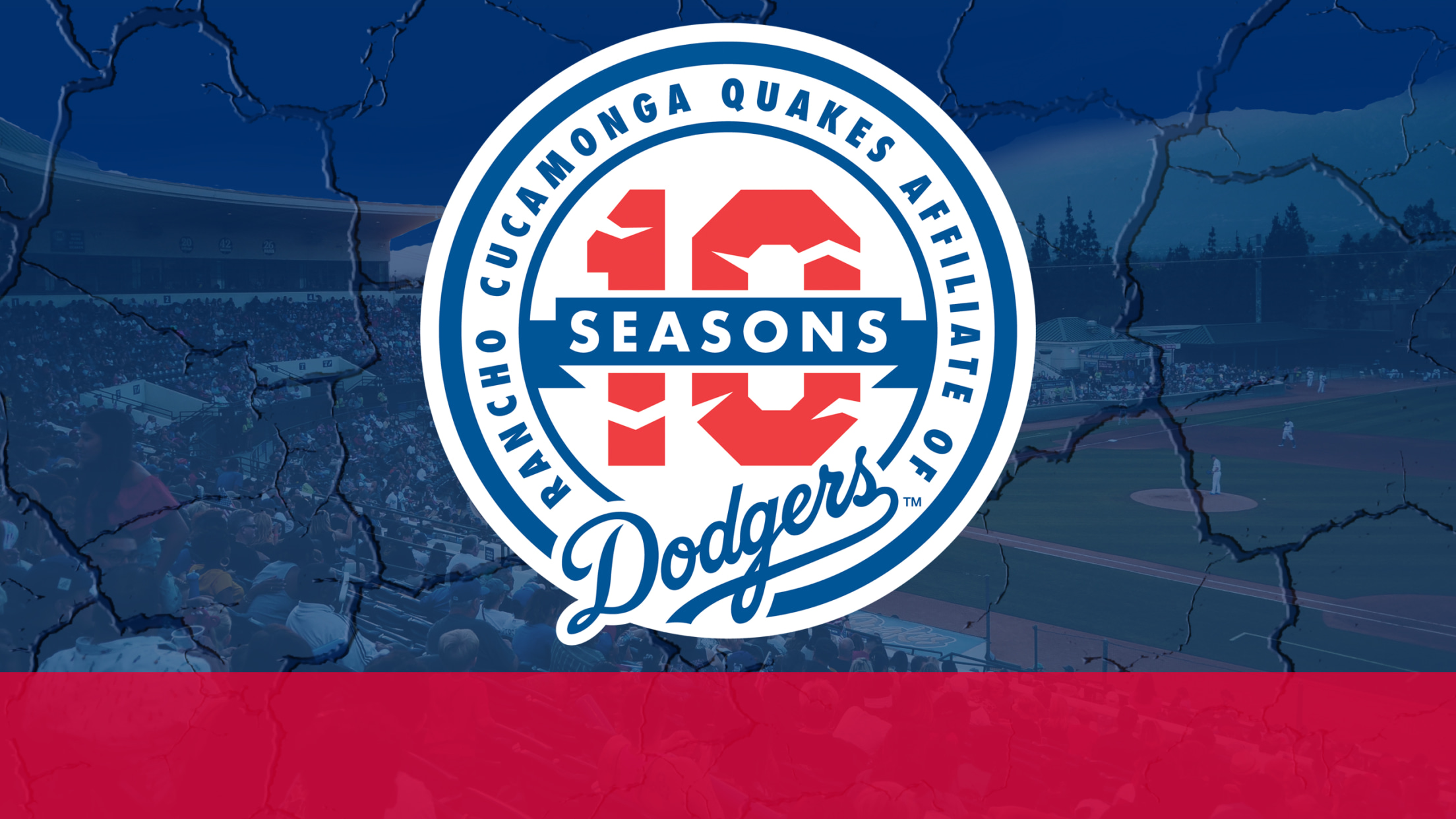 Rancho Cucamonga, CA - 2020 will mark the Quakes 10th year of affiliation with the Los Angeles Dodgers. Today, the Quakes are unveiling a special 10th season affiliation logo to commemorate the milestone year, that will be used throughout the upcoming 2020 season.Since signing the initial Player Development Contract with
Rancho Cucamonga, CA - 2020 will mark the Quakes 10th year of affiliation with the Los Angeles Dodgers. Today, the Quakes are unveiling a special 10th season affiliation logo to commemorate the milestone year, that will be used throughout the upcoming 2020 season.
Since signing the initial Player Development Contract with the Dodgers in 2011, the Quakes have experienced an abundance of on-field success, providing Quakes fans the incomparable opportunity to witness a new generation of Dodgers talent. While dozens have gone on to make their MLB debut after the Quakes, standouts include 2019 MLB NL MVP and 2017 NL Rookie of the Year Cody Bellinger (2015), 2016 NL Rookie of the Year Corey Seager (2013-14), and All-Stars Walker Buehler (2017) and Joc Pederson (2012). Recently, all eight Dodgers to debut in 2019, like Gavin Lux (2018) and Will Smith (2016-17), spent time in Rancho within the past three seasons.
In addition to top prospects from one of the most successful farm systems, Quakes fans have seen some of baseball's biggest names visit LoanMart Field on rehab appearances. These include future Hall-of-Famer Clayton Kershaw, Justin Turner, Kenley Jansen, Kiké Hernández, Adrian Gonzalez, Matt Kemp, and Andre Ethier.
As the Dodgers Class A - Advanced affiliate, the Quakes have made the postseason in seven of nine seasons (2011, 2013, 2015-19), winning California League Championships in 2015 - the first in 21 seasons-and 2018.
The 10th season affiliation logo, as well as a celebration of the partnership, will be incorporated into the Quakes promotional schedule and materials throughout the year. The Quakes will host a "Dodgers Night" during the season with themed jerseys and promotions, but an exact date has yet to be announced.
The Quakes will open up the 2020 season on Thursday, April 9th. Ticket Packages are on sale now! Visit rcquakes.com for more information and keep track of all Quakes updates by following the team on social media using @RCQuakes.