Trash Pandas Day Camp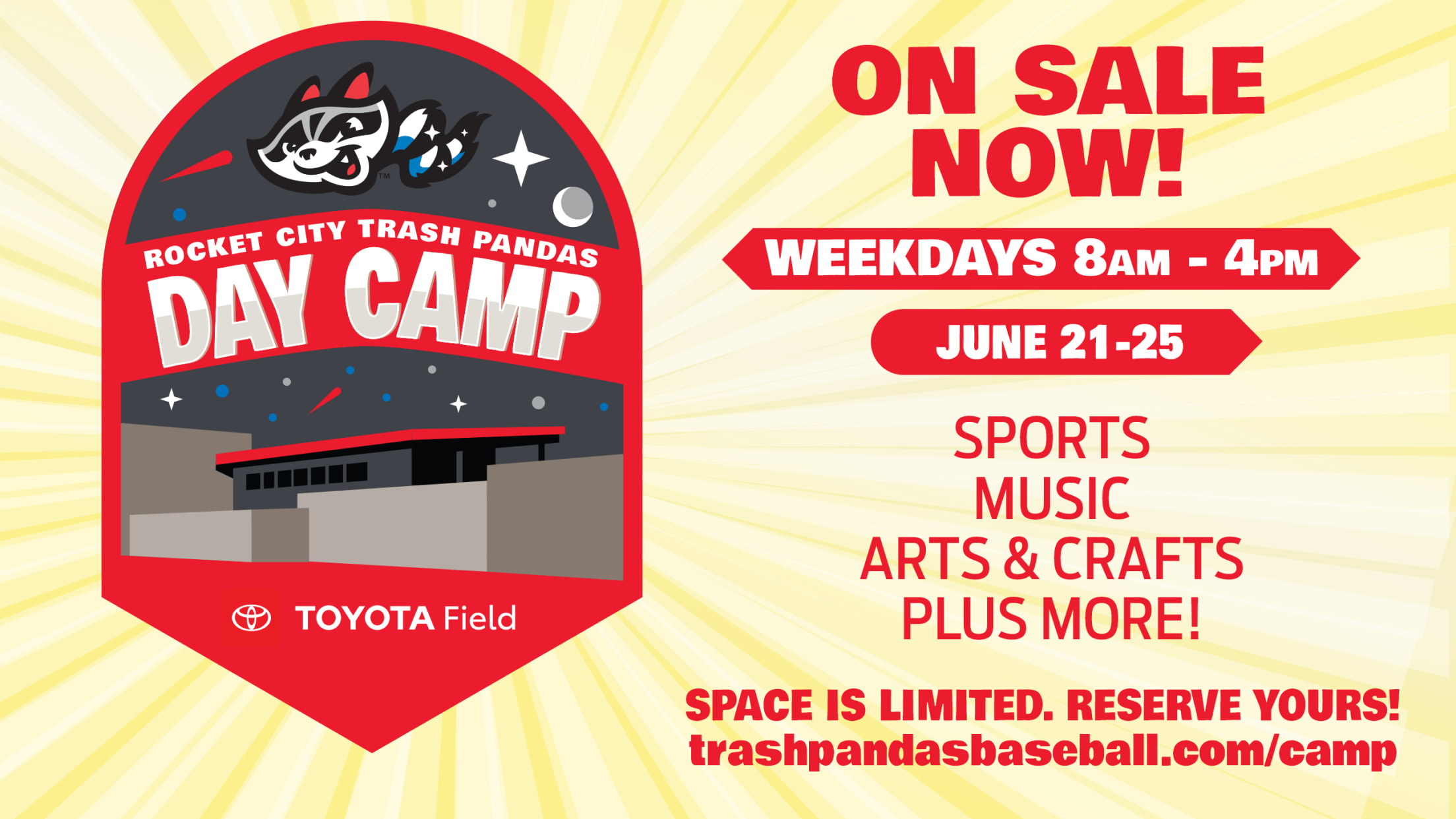 Ages
5-12
Dates
June 21-25, 2021
Monday - Friday
8am - 4pm
Cost
$250/week
Must Pre-Register
Activities
This is an all-day activities camp with lunch and a snack provided. Activities will include arts and crafts, kickball on the field, reading time, batting cages with hitting instruction, movie time and more. Kids will get to see and experience our brand-new facility here at Toyota Field. Camp is rain or shine and activities may vary in the case of rain/inclement weather.
Check-In
Camp begins at 8am and ends at 4pm. Campers will be required to check-in daily at the PEPSI GATE entrance to Toyota Field. Check-in will be open starting at 7:30am every day.
Equipment
Each camper must bring his/her own water bottle and snacks for the day. They also need a backpack or bag with a change of clothes, including a swimsuit, and a book to read. They should have their name and phone number on all items.
Medical Staff/Insurance
There will be a certified EMT on-site at Toyota Field to attend and care for minor injuries and illness. If a camper gets sick or injured while at camp, parents or guardians will be contacted immediately. Please make a notation on the medical portion of your registration if there is any medical condition that we should be aware of in advance of the camper's attendance at camp.
Camp Medical Waiver Form
All camp participants must have a completed medical waiver. Waiver MUST BE submitted to [email protected] after purchase.
Insurance information provided on the Medical Waiver Form MUST be accurate. All campers must have medical insurance.
Parking Information
You can park in our main parking lot begging at 7am outside the PEPSI Gate.
Lunch
Daily lunch and a snack is included in the purchase of camp.
Pick Up
Pick up will take place from 3-4PM in the parking lot in front of the TRUSTMARK VIP Entrance. Anyone picking up a child will have to have the proper identification.
Late Pick-Up
There will be an additional charge for late pick-up of a child.