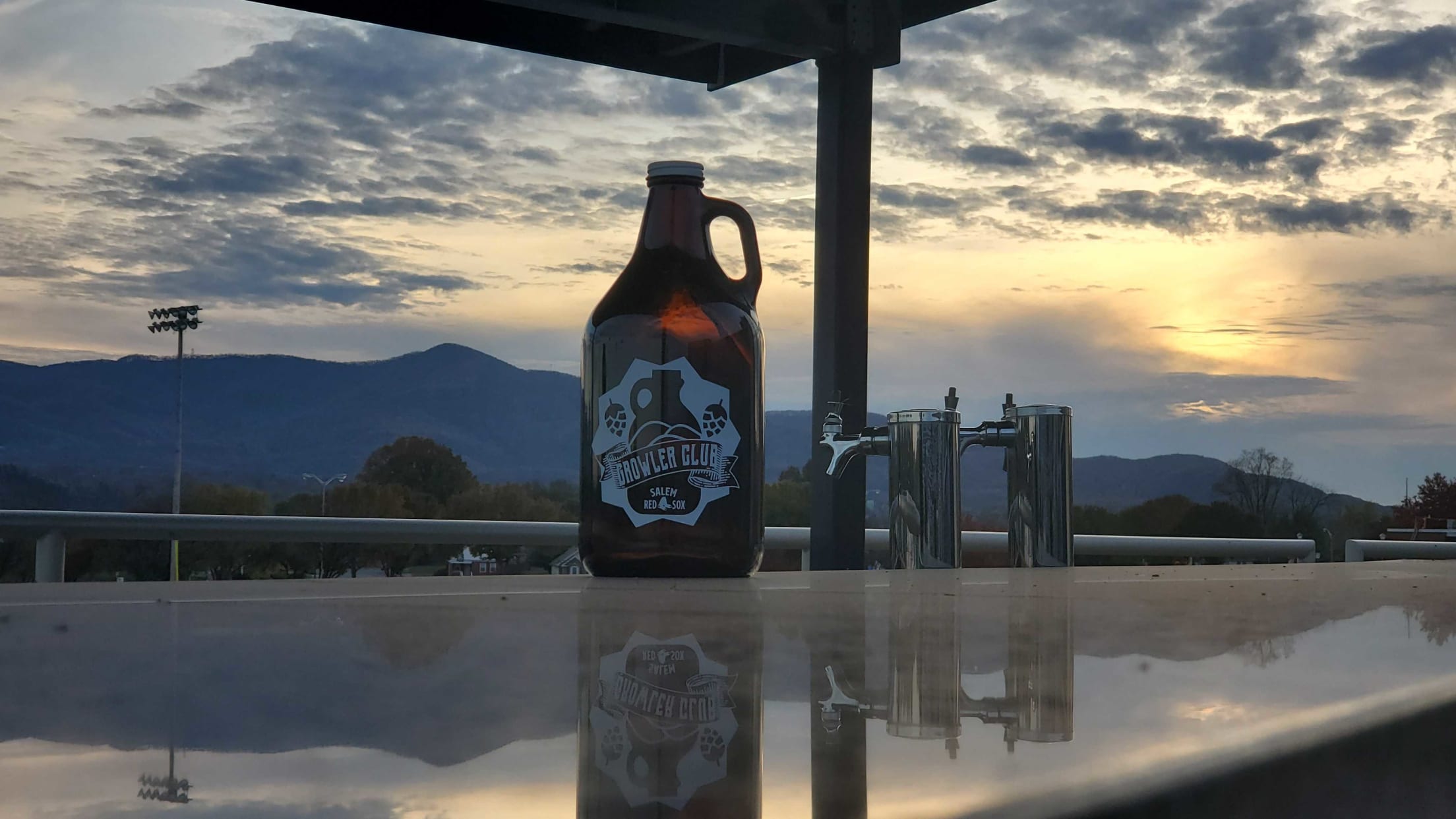 Growler Club Info
Interested in joining the Salem Red Sox Growler Club?
For $25 you receive some wonderful Growler Club member incentives.
Here is what you get:
A Salem Red Sox 64 oz Growler
When becoming a member, your first fill of your favorite beer is included ($27 Value)
You can order a 24 oz beer for the price of a 20 oz beer
Fill your growler at the end of any home game for $10 and save $17
Join the exclusive Salem Red Sox Grower Club today and start saving today!