Blaine Crim Named Minor League Baseball Classification All-Star by Baseball America
Indians alum Curtis Terry also earns recognition from BA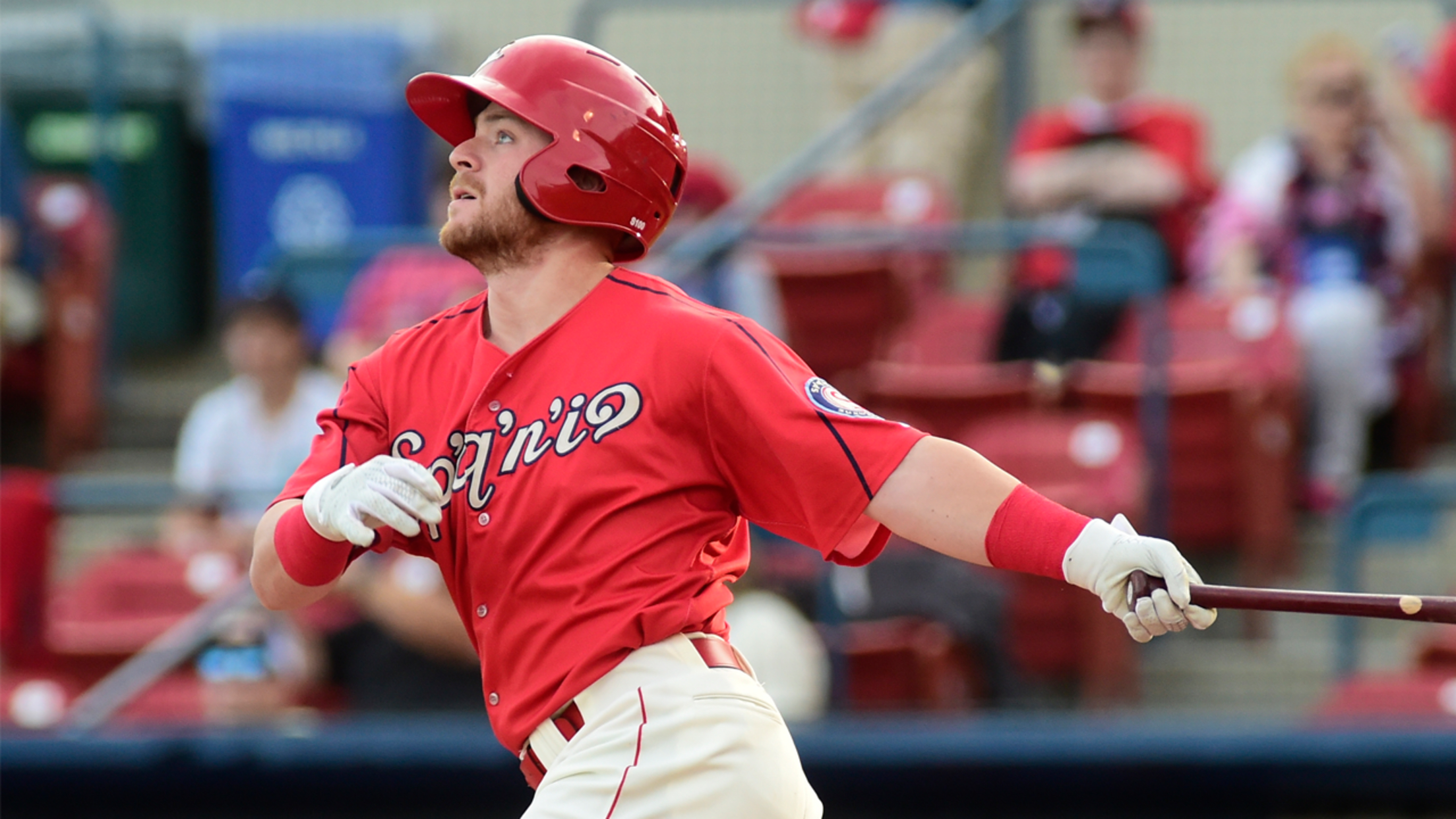 Spokane, WASH. - The Minor League Baseball season might be over, but the accolades keep rolling in for Spokane Indians first baseman Blaine Crim. The 22-year-old, who earned the Northwest League MVP following a dominant season at the plate, was named a Classification All-Star at first base for Short-Season leagues
Spokane, WASH. - The Minor League Baseball season might be over, but the accolades keep rolling in for Spokane Indians first baseman Blaine Crim. The 22-year-old, who earned the Northwest League MVP following a dominant season at the plate, was named a Classification All-Star at first base for Short-Season leagues (NWL and NY-Penn League) by Baseball America.
The unheralded 19th-round pick out of Mississippi College, which had only produced one MLB Draft Pick prior to his selection, led the NWL in batting (.335), OPS (.927) and RBI (45) while finishing second in total bases (112) and hits (71). A consistent and clutch performer, Crim hit over .300 in every month of the season and struck out just 28 times in 246 plate appearances. He fared well against both southpaws (.327) and right-handers (.355) and saved his best for the biggest moments, finishing with an astonishing .459 average and 1.118 OPS with two outs and runners in scoring position. Crim was also named the NWL's Top Star at the NWL vs PBL All-Star Game in Boise on August 6th after finishing the game with three hits and a pair of RBIs.
"This season in Spokane was one I never expected and was the best first pro season I could've asked for. The staff, my teammates, and the fans were truly incredible and I could not have had the season I had without them," said Crim. "I wish the season could have ended in a championship, but I am extremely blessed and humbled to receive these honors."
Crim wasn't the only Spokane player to receive recognition from Baseball America, as Indians alum Curtis Terry ('16 - '18) earned the nod at the High Class A level (California League/Carolina League/Florida League). Terry, who claimed the NWL MVP in 2018, hit .322 with 10 home runs in 67 games with the Down East Wood Ducks after a strong start to the season with the Hickory Crawdads. Overall, the 22-year-old Terry finished the year hitting .293 with 25 home runs and 80 RBI in 129 games between the two levels.
About the Spokane Indians
The Spokane Indians are the Short Season Class "A" affiliate for the Texas Rangers. Avista Stadium is home to the $5 Bench Seat courtesy of Multicare. Parking at all Spokane Indians games is FREE. The Spokane Indians Team Store is open M-F 9:00 AM - 5:00 PM. Click Here to reserve your seats today.